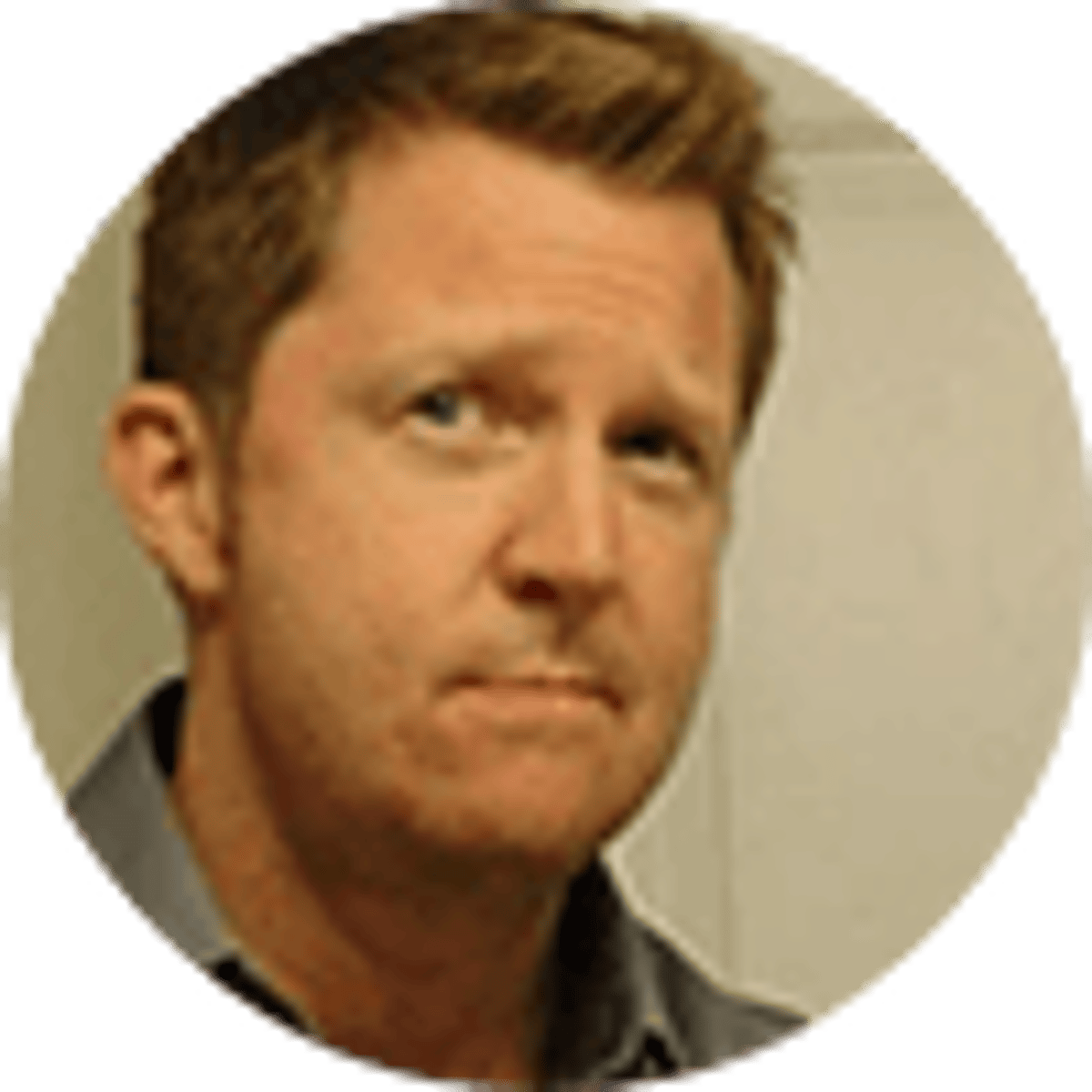 By David Caraviello | | 14 mins
BetMGM Massachusetts Bonus Code BOOKIES = $1000 First-Bet Promo
MGM International, and its BetMGM Massachusetts Sportsbook, are the big winners now that legalized sports betting has come to Massachusetts. BetMGM Massachusetts has a leg up on competitors due to its MGM Springfield casino, which the entertainment company has operated since 2018 in the western part of the state of Massachusetts.
As such, when retail sportsbooks began taking bets on January 31, 2023, BetMGM Massachusetts was one of three sports betting operators taking wagers on that date (Barstool and WynnBET were the others). It will undoubtably be one of the first to launch mobile betting this spring, along with one of the best Massachusetts promo codes.
Let's dive into more detail on the expected BetMGM Massachusetts promo code, coming to a Massachusetts betting app near you in March.
For now, there is a sports betting lounge at the MGM Springfield casino, complete with a bar and dozens of TVs spread across a 45-foot video wall. There are also numerous betting windows and BetMGM Massachusetts kiosks set up, too.
The BetMGM sports betting area is off center, a short walk from all the dinging slot machines and yelling crowds at the roulette tables. Keep reading to learn more about the BetMGM Massachusetts bonus code BOOKIES and other BetMGM Massachusetts promos that might be offered when online Massachusetts sports betting goes live in March.
BetMGM Massachusetts Bonus Code
For new betting app customers, BetMGM typically makes available a First-Bet Offer up to $1,000. We expect that to happen should the BetMGM Massachusetts bonus code launch, too.
Here's how that BetMGM Massachusetts promo works: When mobile sports betting in Massachusetts launches (sometime in mid-March), sign up with the BetMGM Mass promo code BOOKIES and you'll be able to get a first-bet offer worth up to $1,000.
If your first bet loses, you'll get bonus bets back in the amount of your losing wager. If you bet the max of $1,000, you'll get 5 $200 bonus bets that will expire in seven days and have no monetary value. That means they won't be included in any winnings. If you bet less than $50, you'll get a single bonus bet.
BetMGM Mass Bonus Code Terms & Conditions
Here's how the BetMGM Massachusetts bonus code BOOKIES unlocks the first-bet offer for up to $1,000:
Hit 'Bet Now' on this page when BetMGM Massachusetts launches (some time in March)
Sign up at BetMGM Mass using the BetMGM MA bonus code BOOKIES
Complete the BetMGM Massachusetts registration process
Deposit at least $10 and make your first wager (min $10)
When Is BetMGM Coming to Mass?
BetMGM Massachusetts began taking in-person wagers on Jan. 31, 2023, which was the date for the start of retail sports betting set by the Massachusetts Gaming Commission. BetMGM Massachusetts has a sports betting lounge set up at it MGM Springfield casino.
While the Springfield MGM casino will offer MA retail sports betting, BetMGM Massachusetts will also offer a top Massachusetts betting app. However, a BetMGM Mass mobile betting app isn't scheduled to launch until some time in early March. From then, you'll be able to sign up on your mobile device and use the BetMGM Massachusetts bonus code BOOKIES, which will likely offer a first-bet bonus of up to $1,000.
What to Know About BetMGM Massachusetts
Established in July of 2018 through a partnership with MGM Resorts International and Entain Holdings, BetMGM currently provides mobile sports betting operations in 19 states and Washington, D.C.
One of the U.S. states that BetMGM operates in is New York, which has turned into a mobile sports betting juggernaut on Massachusetts' western border. New York's sports betting launch in January 2022 almost certainly applied pressure to lawmakers in the Bay State to get a sports betting deal done.
With a lineage that goes back to the gold lions standing sentry outside the MGM Grand in Las Vegas, BetMGM Massachusetts brings a serious degree of panache to the sports betting game. But don't be fooled—below the neon and glitter of those three recognizable letters is a deep industry knowledge that helps BetMGM Massachusetts churn out an incredible volume and variety of sports betting odds.
That's particularly evident in BetMGM's NFL odds, which run pages deep, even in the doldrums of the summer. Sure, you can bet on the New England Patriots to win the Super Bowl, or just the AFC East. But how about wagering on a Patriots-Packers Super Bowl (+15000)?
How about a Patriots-Bills AFC straight forecast (+550)? Or Mac Jones to throw the most regular-season touchdowns (+5000) or interceptions (+1600)? You can view all those NFL futures markets on BetMGM Massachusetts today, as well as FanDuel Massachusetts, DraftKings Massachusetts, PointsBet Massachusetts, and other sportsbooks.
NFL wagers at BetMGM Massachusetts can get as esoteric as you want them to be, right down to Jakobi Meyers to go over 65.5 catches in the regular season (-115). It's all bolstered by a polished, easy-to-read interface that makes sports and odds simple to find, features lots of pre-game and in-play statistics, offers live streaming of several sports, and boasts very responsive customer service.
All of that, plus a tremendous BetMGM MA promo code, is coming to BetMGM Massachusetts sportsbook as soon as Massachusetts mobile sports betting goes live.
BetMGM Massachusetts New User Bonus
Looking for an awesome BetMGM Mass welcome bonus code? You've come to the right spot. If history is any indication, the BetMGM Massachusetts bonus code BOOKIES (expected) will unlock a $1,000 first-bet offer for all new users when they register for a BetMGM Mass account.
Here's how it breaks down: Use the BetMGM Massachusetts bonus code BOOKIES during registration, and then place your very first bet up to $1,000 on any set of sports betting odds.
If your bet wins, you're profitable and on your way with BetMGM Massachusetts. But if your bet loses, you'll receive bonus bets that total the full amount of your original losing wager. You basically get a do-over to get your bets correct.
The bonus bets are dispersed in 20% increments of your initial stake if you wagered more than $50. For instance, if you bet the max of $1,000 and lost, you'd bet five $200 bonus bets. A wager less than $50 will return a single bonus bet, which must be used in seven days or it expires.
It's one of our favorites of all the sportsbook bonus codes available to players, and Massachusetts bettors will be able to grab it as soon as BetMGM Sportsbook goes.
Top Features at BetMGM Massachusetts
Edit My Bet Feature
When you sign up with the BetMGM bonus code BOOKIES, you automatically get access to the BetMGM Massachusetts 'Edit My Bet' feature, which is one of the more unique sports betting offerings in the industry.
Edit My Bet allows BetMGM Mass users to edit straight or parlay bets (such as by adding another team or swapping out a selection) or cash out of some wagers early, which can help bettors cut their losses or avoid a collapse by the team they've backed. If only Falcons backers had done that in Super Bowl LI.
You are essentially cashing out your old bet and placing a new one at different odds. This sportsbook option is only available if you see the cash out' option listed on your BetMGM Massachusetts mobile app.
Money Monday Club
The Money Monday Club, sometimes referred to as the Monday money club, is another terrific example of how "The King of Sportsbooks" separates itself from the competition. It goes like this:
Opt in
Place at least $50 in wagers over the week at odds of -300 or greater (the week starts at 12:01 a.m. each Monday and ends Sunday at 11:59 p.m. EST)
Get a $10 bonus bet at the end of the promotional period, regardless of your bet's outcome
The bonus bet will be credited to your account within 24 hours of the promotional period ending
The BetMGM Mass bonus bet can't be redeemed for cash and expires in seven days
BetMGM Massachusetts Banking Options
The minimum deposit at BetMGM Massachusetts is $10, accepted through payment options including credit cards, apps like Apple Pay and PayPal, online banking or e-check. Deposits are instantaneous, though you'll have to verify your identity and your bank account information.
Most mobile betting apps use two-factor authentication, which means you'll sign in with your password, then get a six-digit code sent to your mobile device that you'll enter to verify it's you. As far as withdrawals, most are processed within 3 business days.
BetMGM Massachusetts is sure to be one of the best sportsbooks in The Bay State. Keep this page bookmarked for details on if, and when, BetMGM Mass pre-registration offers will be available via the BetMGM promo code BOOKIES.
BetMGM Massachusetts App Review
In today's age of smart phones and tablets, a great mobile app is necessary for operators to succeed. Lucky for sports bettors in Massachusetts, the BetMGM sportsbook app MA is one of our absolute favorites. The BetMGM Massachusetts mobile app is one of many reasons signing up with the BetMGM Massachusetts bonus code BOOKIES is a wise decision.
We love that all features of the desktop website like the BetMGM sportsbook bonus code MA, potential bonus bets if your first bet loses, and boosts on prop bets are also available on the mobile app. The best sports betting apps mirror their desktop counterpart, and that's what you get with the BetMGM MA Sportsbook app.
Odds populate quickly during live game action, it's easy to make parlay bets, you can navigate throughout the site thanks to an easy-to-use toolbar located on the bottom of the screen.
All BetMGM MA promotions are also readily available, so you won't be missing out on any of the action. It's tough to beat what the BetMGM MA app brings to the table.
What iOS Users Are Saying
🗣️ "I have used every app from Barstool to DraftKings to FanDuel and BetMGM is now my preferred way to bet."
🗣️ "Bonuses and promotions are good with clear rules and obvious expiration dates, and are easy to apply on a wager."
What Android Users Are Saying
🗣️ "Of the big four this is the best for deposit bonus, and it isn't even close. It is also the best for "cash out" options, less locked cash outs. Withdrawals are super fast."
🗣️ "Great betting experience, but needs to update user experience to include player stats for points, rebounds, assists, hits, strikeouts, sacks, passes, yards, like FanDuel has."
Final Word on BetMGM Massachusetts
When BetMGM Massachusetts launches its mobile betting app, we highly recommend sports bettors jumping at the chance to sign up. After all, it's going to be one of the first to launch in the state and you'll likely get a great BetMGM Massachusetts welcome offer.
We've already discussed how great the BetMGM Massachusetts bonus code is (and it could be even more lucrative, which is often the case with new launches). Aside from the BetMGM Massachusetts bonus code BOOKIES, the ability to earn bonus bets and other fun bonuses like the Money Monday Club each time you log on makes for an incredible sports betting experience.
You'll notice plenty of odds boosts on the BetMGM MA app, which is one of our favorite online betting apps in the industry. If you're into bonus bets, competitive odds, and the MGM Rewards loyalty program that earns you even more when you play, BetMGM MA is for you.
There are some drawbacks like the lack of contests and tournaments, and we wish customer support had a live chat function. But the best sports betting sites have positives that far outweigh their negatives, and that's what you get at BetMGM Massachusetts.
The added bonus with BetMGM MA online sportsbook is that you can take advantage of everything that retail MGM resorts in Las Vegas and around the country have to offer. As soon as you're able to log onto the BetMGM MA website and begin registration, we recommend doing exactly that.
BetMGM Massachusetts FAQs
Is BetMGM Sportsbook legal in Massachusetts?
BetMGM Massachusetts is now taking in-person wagers at its MGM Springfield casino, while a BetMGM Massachusetts mobile app is expected to launch in early March.
How old do I have to be to bet on BetMGM in Massachusetts
All BetMGM Sportsbook players must be 21 years or older to register for a BetMGM sportsbook account and place a bet. BetMGM Massachusetts makes players to verify their age by providing the last four digits of their Social Security number, so there's no getting around this requirement.
What is the BetMGM Massachusetts bonus code?
The expected BetMGM Massachusetts bonus code is BOOKIES, which should be able to be used when mobile sports betting goes live in March to get a $1,000 first bet offer.
Do I need to be in Massachusetts to use the BetMGM app?
You do not need to be in Massachusetts to use the BetMGM MA app as the sportsbook is legal in 20 other states and should be live in Massachusetts in March.
About the Author

Veteran sports journalist David Caraviello has covered college football, college basketball, motorsports and golf, covering all three US golf majors, the Daytona 500 and SEC football.