Ultimate NBA Christmas Games 2020 Betting Guide, Tips & Picks
| | | |
| --- | --- | --- |
| | 100% Deposit Match Up to $600 | Bet Now |
The NBA has played on Christmas Day since 1947, and its games in 2020 will be unlike any we've seen before. True, the league opened a lockout-shortened season in 2011 on Christmas Day, but this year's combination of a shortened offseason, no NBA fans and an ongoing global pandemic will make the NBA's Christmas Day schedule in 2020 unique.
The teams playing on Christmas Day will have already played a game by the time this slate rolls around (the NBA schedule starts Dec. 22), but bettors won't have the luxury of a large NBA betting sample size to base their wagers on like they had in past seasons.
The 2020 NBA Christmas Day schedule will feature the league's best – the 10 teams playing include the seven with the best NBA title odds (including the defending champion) and feature players with the five best MVP odds – along with some of the best young talent in the league, creating five intriguing matchups that won't be short on storylines.
---
CHECK OUT: Our Tips To Betting The NBA This Season And Our Expert NBA Expert Picks Throughout The Season
---
Pelicans at Heat (-5.5), Noon, ESPN
The five-game NBA Christmas Day slate begins with an explosive matchup between the defending East champions and arguably the most exciting young team in the league. Perhaps the Pelicans aren't worthy of a Christmas game based on last year's 30-win season, but a rested and healthy Zion Williamson entering his second NBA season certainly is. Expectations are sky-high, and it helps that he's got reigning Most Improved Player Brandon Ingram and defensive ace Lonzo Ball alongside him.
---
CHECK OUT: The Latest Pelicans-Heat Odds, Betting Trends & More
---
The Heat are running it back with Jimmy Butler, Bam Adebayo, Goran Dragic, and Tyler Herro, and while they're a tier below the Bucks and Nets in the East, they taught us last season to not count them out. Miami started 11-3 last season and won the last time they played on Christmas, a 94-88 win in 2015 over the Pelicans. You can find some great odds on the game at DraftKings.
| | | |
| --- | --- | --- |
| | 20% Deposit Bonus up to $1000 | Bet Now |
---
Warriors at Bucks (-7.5), 2:30 p.m., ABC
The absence of Golden State Warrior star Klay Thompson has put a damper on this matchup, but the return of Steph Curry to the national spotlight will make this appointment television. We'll see how he meshes with newcomers Kelly Oubre and James Wiseman, while Draymond Green will do his best to keep up with two-time reigning league MVP Giannis Antetokounmpo.
---
CHECK OUT: The Latest Warriors-Bucks Odds, Betting Trends & More
---
Speaking of Giannis, he'll be a member of the Bucks when this game tips off, but if he hasn't signed his max extension, questions about his looming 2021 free agency will headline this game. Golden State has long been rumored to be a potential destination for the Greek Freak. Not a coincidence that these two teams are squaring off. PointsBet is a great spot to check the odds on this matchup.
| | | |
| --- | --- | --- |
| | Two Risk-Free Bets up to $2,000 | Bet Now |
---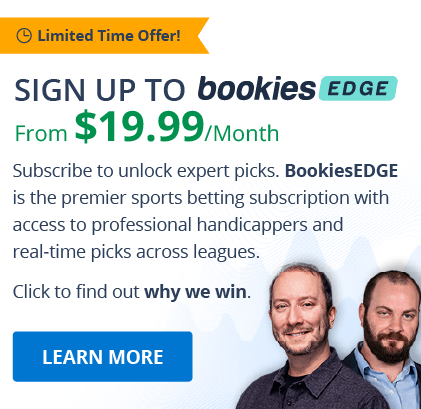 ---
Nets at Celtics (+1), 5 p.m., ABC
The Kyrie Irving Bowl will feature the two teams chasing the Bucks in the East. Though they're built much differently, these two rosters are evenly-matched and should make for the closest NBA Christmas Day game. How healthy is Kevin Durant? And will he mesh with Irving right away? Brooklyn's supporting cast may have to do some early-season heavy lifting and Steve Nash will need to prove his worth early.
---
CHECK OUT: The Latest Nets-Celtics Odds, Betting Trends & More
---
The Celtics are much more established and have had the core of Walker-Tatum-Brown-Smart around for a full year. That may give them a slight advantage this early in the season, but Boston is also without Gordon Hayward (Hornets), and Walker's health (knee) is a question mark. This could be an early-season playoff preview happening three days into the 2020-21 NBA schedule. Head over to Unibet to find great odds on this one.
| | | |
| --- | --- | --- |
| | Get $250 Risk Free Bet + $20 in Free Bets | Bet Now |
---
Mavericks at Lakers (-7), 8 p.m., ESPN/ABC
LeBron James vs. Luka Doncic is about as good as it gets in the marquee matchup on Christmas. James and Anthony Davis may or may not play full minutes for the reigning NBA champion Lakers – they will be 74 days removed from winning the title in Orlando – but you know he'll want to put on a show. It'll also be our second look at a revamped Laker supporting cast including Wes Matthews, Montrezl Harrell, Dennis Schroder and Marc Gasol.
---
CHECK OUT: The Latest Mavericks-Lakers Odds, Betting Trends & More
---
The Mavs will be without Kristaps Porzingis (knee), and it's the main reason this spread is the second largest of any NBA Christmas Day game. But Doncic, the frontrunner for MVP, is good enough to keep Dallas in it; the Mavs were 8-5-1 as an away underdog and 11-7 without Porzingis last season. Check out the lines at BetMGM.
| | | |
| --- | --- | --- |
| | 100% Deposit Match Up to $600 | Bet Now |
---
Clippers at Nuggets (+1.5), 10:30 p.m., ESPN
The Nuggets probably wish this game could be played in Orlando after last season's improbable come-from-behind win over the Clippers in the West semifinals. Denver erased a 3-1 series lead, and both teams will be running back similar rosters in pursuit of dethroning the Lakers.
---
CHECK OUT: The Latest Clippers-Nuggets Odds, Betting Trends & More
---
Nikola Jokic is a legitimate MVP candidate and Jamal Murray is the frontrunner for Most Improved Player. This roster is stacked and will be in the hunt in the West. They were thumped on Christmas Day last year against a Zion-less Pelicans team.
The Clippers were a disappointment last season, but any team with Kawhi Leonard and Paul George has plenty going for it. There's a real revenge factor here after they choked away their shot at a title against the Nuggets. There are plenty of offerings at FOX Bet on this game.