By Isla Knightley | | 21 mins
Tipico Ohio Sportsbook Promo Code: Get $250 Parlay Bonus For Launch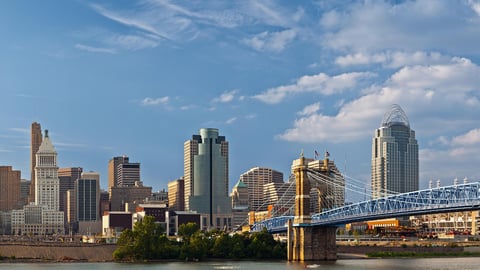 65
PLAYERS REDEEMED TODAY!
A lesser-known sportsbook, Tipico Ohio, is expected to launch in the Buckeye State on New Year's Day. Its European roots mean it has the reputation to match all the other top-rated sportsbooks in the running. That's why you should be jumping to sign up early with the Tipico Ohio promo code and get a $250 Parlay Bonus (min. $50 deposit).
This Tipico Ohio promo code offer only applies to parlays and you need to sign up before Dec. 31, 2022 at 11:59 pm. ET. After that, Ohio sports betting will go live and the Tipico Ohio pre-registration promo code offer will no longer be available.
Those who sign up before the launch will have the $250 bonus credited into their account by Jan. 1, 2023 at 11:59 pm. ET. The best part of this offer is that there is no actual Tipico Ohio promo code needed for this offer.
This is one of the best deals you will find from what is sure to be one of the top Ohio betting apps available on Jan. 1.
Tipico Ohio Promo Code Details 2022
The Tipico Ohio promo code is one of the Ohio sportsbook promo codes, which comes as no surprise given its reputation as one of the best sportsbooks in the world. It's great to see that the Tipico Ohio promo code will have two offers, one for pre-registration and one upon launch.
The Tipico Ohio early sign up promo code offers a $250 Parlay Bonus with a minimum deposit of $50. Here's what to do:
Click on the "Bet Now" link on this page to get started
Register for a new Tipico Ohio promo code account (there is no Tipico Ohio promo code needed)
Deposit at least $50
Playthrough requirement is 3x (you need to bet the bonus amount three times before money can be withdrawn)
You wagers toward the playthrough must have odds of -200 or greater
You have 14 days to meet the requirement
At launch, the Tipico sportsbook promo code is expected to offer a 100% deposit match up to $100 (no Tipico promo code needed) in states it already operates. Bettors can easily opt-in or out of these offers as per their own preferences. You will not be able to get this offer if you took the Tipico Ohio promo code offer for early sign ups.
Here's how the offer works:
Click "Bet Now" on this page when the Tipico Ohio promo code launches on Jan. 1, 2023
Make a deposit of at least $10
Get your 100% deposit match, up to $100
Tipico Ohio Launch Promo Code Terms & Conditions
Minimum deposit: $10
Deposit match: 100% up to $100
Playthrough requirement: 2x
Qualifying wagers: Odds greater than -200 or parlays with odds greater than -200
Expiration: 30 days to meet playthrough requirement
What to Know About a Tipico Ohio Sportsbook Launch
Tipico, which has been a well-known and respected operator in Europe since 2004, operates in New Jersey and Colorado. It joins big-name betting sites such as BetMGM Ohio and PointsBet in entering the Ohio market.
Type A licenses are being issued to casinos, racinos and applicable businesses operating in Ohio, including sports teams that represent the Buckeye State.
Tipico Sportsbook has covered its bases by partnering with Columbus Crew FC, meaning they'll be ready to go as soon as the state of Ohio is green-lit.
Tipico Ohio will offer a fantastic, all-around online betting experience as well, starting with a stellar welcome deposit bonus, a state-of-the-art desktop and mobile betting interface, live betting portal, and rapid Ohio sports betting features.
In live states we've reviewed, the Tipico betting site is user-friendly, the betting options are extensive across all platforms and additional features such as relevant stats, information and menus are easy to find.
In addition, the customer service team gets rave reviews from users all over the world. Tipico Ohio has built a reputation for being friendly, efficient and quick to respond either by email, phone or live chat.
Why Choose Tipico Ohio Sportsbook?
Tipico Sportsbook comes with a wealth of experience as one of the top European sportsbook brands in the market. It was established in 2004 and in 2021, it partnered with Gannett Co., the parent company of USA Today, to expand its reach into the American market.
Gannett is a big-name media and marketing solutions company with a focus on digital media that publishes a number of local brands including USA Today, For The Win, Golfweek and MMA Junkie. The deal with Tipico is they will deliver wide-ranging sports betting content throughout the USA Today network. While Tipico Ohio Sportsbook doesn't have the same name recognition as a Caesars Sportsbook Ohio or FanDuel Ohio, Tipico provides it's own benefits that larger operators cannot.
Where Can I Bet With Tipico Ohio?
Ohio plans to have some of the broadest sports betting options in the country, facilitating access to betting via mobile devices, as well as in-person at casinos, racinos, qualifying arenas and stadiums and kiosks in select bars and locations.
To that end, Columbus Crew announced its partnership with Tipico Ohio in January 2022. The agreement names Tipico Ohio the official and exclusive sports betting partner of the MLS franchise – pending appropriate licensing and regulatory approval.
The Haslam Sports Group, which also owns the Cleveland Browns, took ownership and management of the Crew in 2018. The MLS Columbus franchise moved to its new home, Lower.com Field, in time for the start of the 2022 MLS season.
As part of the deal, Tipico Ohio gets exclusive name branding rights to marquee spots at Lower.com Field, such as the beer garden and club. The franchise will rebrand these assets accordingly: Tipico Beer Garden and Tipico Club.
Lower.com Field falls under expansive Ohio's sports betting options that allow a betting window or kiosk to be opened on its premises. Should the stadium's application go through, it would likely also fall under the Tipico brand. This will likely be the only retail option since Tipico Sportsbook Ohio doesn't have a retail sports betting presence in the state.
Be sure to click the "Bet Now" button and sign up with the Tipico Ohio promo code to get a $250 Parlay Bonus for launch day.
About the Author
Isla, a sports journalist and betting expert, covers several sports, including the NFL, as well politics. She joined Bookies.com in 2021 after contributing to other betting sites.