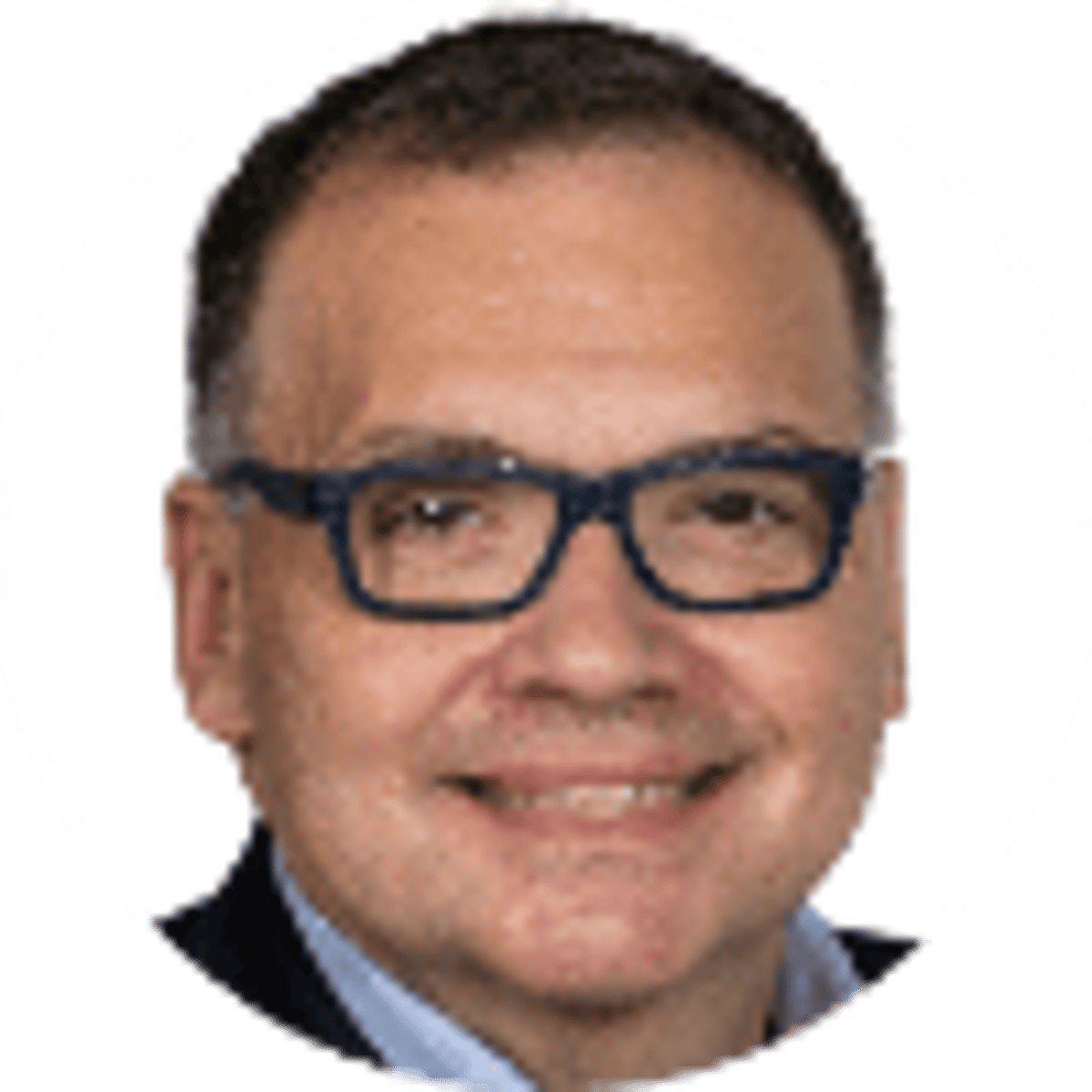 By Bill Speros | | 15 mins
How Much Would You Make Betting On Josh Allen Each Week?
Buffalo Bills QB Josh Allen was too busy playing his way into the AFC Championship Game last season to worry about his critics and the naysayers who once blasted the Empire State NFL franchise for taking him seventh overall in 2018.
Allen is now in the first sentence or two of the MVP conversation, and leads a team considered a close second pick to win the AFC behind Kansas City in NFL futures markets.
In the latest in our series looking at NFL quarterbacks against the spread we ask, how much would you have made or lost betting on Allen each year of his NFL career so far? The short answer: Enough for a few hundred extra-hot wings, plus beers for all.
Allen landed in Northern New York after being drafted out of Wyoming three years ago. He had a rough introduction into the NFL and AFC East, but showed plenty of unrefined skill. He was initially destined to be the latest young AFC East passing talent washed out by the supernova that was Tom Brady.
But Brady bolted for Tampa Bay before the 2020 season. And while the Patriots are looking for their next franchise QB, the Bills have clearly found theirs in Allen.
Those who wager in New York and on Ontario sports betting sites, plus Bills Mafia members everywhere, have a Super Bowl 56 contender on their hands. And Allen is a major reason.
Backing Allen A Winning Proposition
How well has Allen done against NFL spreads during his career?
As a starter, Allen is 27-19 ATS in his career. That compares less favorably to his 30-17 mark outright in 47 NFL starts. Sportsbooks have shifted on the Bills in recent years, given the loyalty of Buffalo bettors and the legality (at retail outlets) of sports betting in New York.
The Bills were overvalued last year by oddsmakers week-to-week. Buffalo was 15-4 overall, but 12-7 ATS. All our records include the postseason.
Using our system of betting $100 on Allen ATS each week of his career with the industry standard -110 line per point-spread bet available at most betting sites, those who backed Allen weekly since his 2018 debut are up $554.30 in less than three full seasons. A nice return. The wings and beers are on you.
Not all spreads are created equally. For this exercise, we are using the Bills ATS records for each game Allen started as noted via Pro Football Reference.
---
This story is the latest in our current series examining NFL quarterbacks against the spread. You can read the rest here:
Tom Brady | Ben Roethlisberger | Patrick Mahomes | Dak Prescott | Aaron Rodgers | Lamar Jackson | Jared Goff | Kyler Murray | Carson Wentz
---
This season, NFL betting experts and oddsmakers are big on the Bills, who lost to Kansas City 38-24 in the AFC Championship Game this past January. The Bills are +1000 to win the Super Bowl, +500 to win the AFC, and -150 to repeat in the AFC East at DraftKings sportsbook.
Now that we've seen the return from backing Allen week-to-week, let's check where Allen stands in some key prop markets.
Josh Allen 2021 Futures To Watch
Josh Allen To Win MVP
Odds: +1300 at FanDuel
Allen is in prime position to be in the MVP conversation and eventually scramble his way to the league's top individual honor. His year-to-year improvement has been remarkable. Check out his numbers in several key passing categories.
| Year | Passing % | TDs | QB Rating | Yards Passing Per Game |
| --- | --- | --- | --- | --- |
| 2018 | 52.8 | 10 | 67.9 | 172.8 |
| 2019 | 58.8 | 20 | 85.3 | 193.1 |
| 2020 | 69.2 | 37 | 107.2 | 284.0 |
The Bills won 12 games off a 16-game schedule in 2020 and their projected win total this year is 11, with an extra game to play. They were second in the NFL in scoring – up from 23rd a year earlier – and second in yards per game. Buffalo's offense is mostly intact from last season with the big names – see Stefon Diggs – back and ready for more.
Kansas City QB Patrick Mahomes is the 2021 MVP betting favorite at +500 with FanDuel . Meanwhile, 2020 MVP Aaron Rodgers stands alone in second at +1000 , followed by Tampa Bay QB Tom Brady at +1200 .
The value here on Allen is too good to pass up. We think backing Allen to be NFL MVP on your betting apps this summer is the move to make in this market.
---
Josh Allen Total Passing TDs
Odds: O/U 34.5 at DraftKings
Allen threw for 37 touchdowns last season. AFC East coaches like Bill Belichick and Brian Flores have an additional year of film to watch of Allen at his best, so he won't surprise anyone this time around.
Don't discount Allen's ability to run it in on short-and-goal situations, as well. He has averaged 8.3 TDs rushing in his three seasons. The price is the same (-115) on either over or under the total here.
This one is going to be close, but take the over on Allen throwing 34.5 TDs this season at -115 with DraftKings .
---
Josh Allen Total Passing Yards
Odds: O/U 4,499.5 at FanDuel
This is slightly below Allen's total yards passing of 4,555 in 2020. We're banking on Allen to light up the stat sheet, as the Bills have pushed even harder towards bolstering their passing game.
The biggest offensive addition was WR Emmanuel Sanders to take some pressure off Diggs, especially in short-yardage situations. While the Bills and Allen might be looking to run the ball inside the 20, they're going to chew up big chunks passing.
With a bit of a slippage projected on defense, the Bills could well be dealing with a longer field this season. An extra four or five yards per possession will make all the difference here over the course of the season.
Take Allen going over 4,499.5 yards passing this season at -112 with FanDuel .
---
Josh Allen Most NFL Passing Yards
Odds: +850 at FanDuel
Here are the odds for Most NFL Regular Season Passing Yards at FanDuel sportsbook.
Most NFL Regular Season Passing Yards
Odds
Patrick Mahomes
+310
Dak Prescott
+500
Josh Allen
+850
Tom Brady
+950
Justin Herbert
+1200
Matt Ryan
+1300
Matthew Stafford
+1400
Odds via FanDuel and are current as of publication. Check out our FanDuel sportsbook review.
The market offers some spectacular value. You might want to consider hedging two of the players listed here given the available prices. Even +310 is a solid price for Mahomes, who threw for 4,740 yards in 2020 and has a new offensive line for protection.
Dak Prescott's health is a concern in this market. Matt Ryan, Matthew Stafford and Justin Herbert are slingers, for sure. Meanwhile, Brady finished third overall in passing yards last year after finally figuring out how to use his new toys later in the season. Brady is on his annual mission to destroy the universe and has the players to do it.
What might cost Allen here is his ability and willingness to run the ball. He has averaged 520.7 yards rushing in his three seasons. That might be the difference in Allen winning the NFL passing title or not. Pass on Allen getting the most yards passing in the NFL this season.
About the Author

Bill Speros is an award-winning journalist and editor whose career includes stops at USA Today Sports Network / Golfweek, Cox Media, ESPN, Orlando Sentinel and Denver Post.