F1 British Grand Prix Betting Predictions & Picks to Back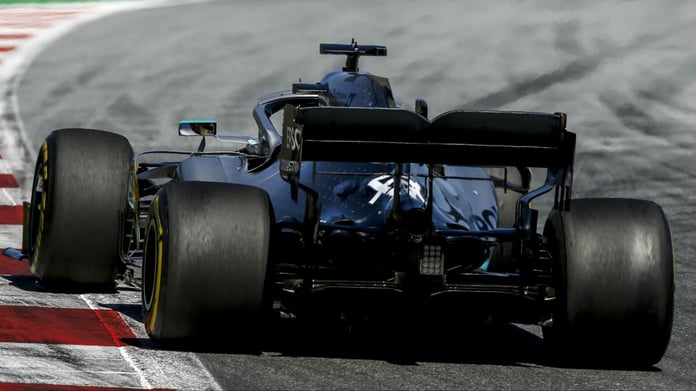 After a two-week break, the Formula 1 series returns to action at the historic Silverstone circuit for the British Grand Prix. The event has been part of the series since 1950 and the race is not only one of the most historic but prestigious of the schedule.
Silverstone also serves as a home game for many teams who are headquartered in Great Britain, something fans of F1 betting should make note of.
F1 British Grand Prix Best Bets
| Bet | Odds |
| --- | --- |
| Lewis Hamilton to Win | -134 |
| Mercedes the Winning Race Team | -335 |
| Max Verstappen to Finish Top-2 | +110 |
| Safety Car Won't Be Used | -182 |
All odds via 888Sport and are current as of publication and subject to change.
PICK 1: Lewis Hamilton to Win
Max Verstappen scored an upset win in Austria the last time F1 was on the track, ending the juggernaut of the Mercedes team. It was a shot in the arm for the series and showed the powerhouse Mercedes team, which has dominated 2019 on the back of Lewis Hamilton, is beatable under the right circumstances.
Whether or not that trend continues this weekend is a big question mark, as the Mercedes group appears poised for a return to form.
Hamilton is the defending race winner and has an opportunity to score a record-breaking sixth Silverstone victory on Sunday.
He is as close to unstoppable as anyone in the history of the sport, and barring a mechanical issue or other unforeseen circumstance – like the overheating issue the team faced in Austria – Hamilton is far and away the favorite this week at -134. You can also take him at -670 to finish in the top 3.
PICK 2: Winning Race Team
It's Mercedes all the way with the one-two punch of Hamilton and Valtteri Bottas head-and-shoulders above the rest of the competition. Down force is the key and the sweeping Silverstone circuit plays into the hands of what will be one of the Mercedes teams' strengths.
PICK 3: Max Verstappen's Finishing Position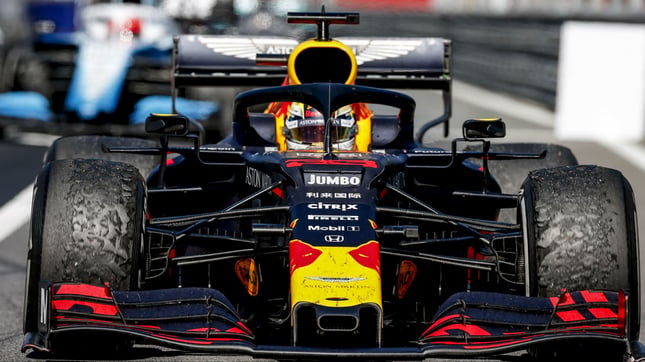 If anyone has a chance to sneak into a podium finish and step in between the Mercedes duo its Verstappen, who will still be riding high coming into Silverstone after his Austria win.
Even though Silverstone is a power circuit and the Red Bull team trails both Mercedes and Ferrari on that front, Verstappen & Co. have used strategy before to make up ground and that is on the table Sunday. Bet him at +110 to finish as one of the top two racers.
PICK 4: Safety Car to Be Used
Fast, sweeping corners and long straights are the main features of the 3.66-mile Silverstone circuit. The tendency is for cars to get spread out rather quickly and separate themselves, which lessens the possibility of contact and caution flags. Bet that the safety car will not be used at -182.
• • •