Foxwoods Resorts 301 NASCAR Betting Preview, Picks to Back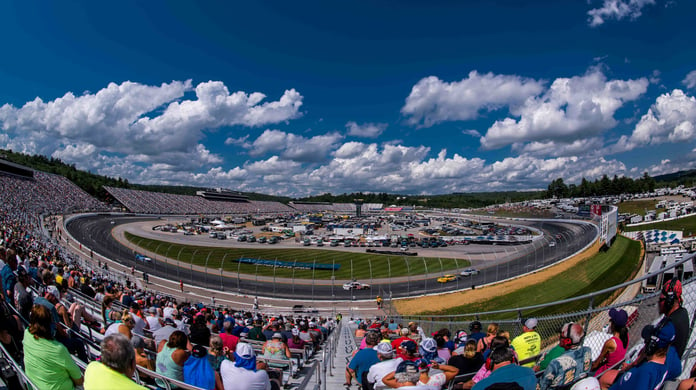 NASCAR's summer stretch heads to New England for Sunday's Foxwoods Resorts 301 at New Hampshire Motor Speedway. The 1-mile track has been a mainstay on the schedule since 1993 and used to host two Cup races per season. Now the summer trek to The Granite State is the only visit by NASCAR's top division.
What has been a constant throughout the years at New Hampshire is the tight racing around the flat, mile oval. Long straightaways and tight corners combine to create an environment where passing is not an easy proposition. Add in the new wrinkle of the dramatically different 2019 rules and its aerodynamic implications and track position will be even more important come Sunday.
It means pit road will be under the spotlight as the place where spots gained or lost during pit stops could be the difference between coming out of the weekend with a good finish or not. Qualifying and starting near the front of the field will also be important as 25 of the 47 races run at New Hampshire have been won from the first 10 starting positions.
Here's a quick rundown if you're just here for the picks:
| Driver | Market | Odds |
| --- | --- | --- |
| Kyle Busch | Winner | +300 |
| Martin Trues Jr. | Finish 1-3 | +100 |
| Joey Logano | Finish 1-3 | +275 |
| Chase Elliott | Finish 1-3 | +350 |
The odds listed are from 888Sport, are current at time of publication but are subject to change.
This Week's Best NASCAR Bets
PICK 1: Kyle Busch to win the race
Busch came in second to older brother Kurt last week in an electric finish at Kentucky Speedway. He doesn't like finishing second to anyone including family. Not that Busch needs any more motivation to find victory lane but the runner-up finish of a week ago might provide some anyway.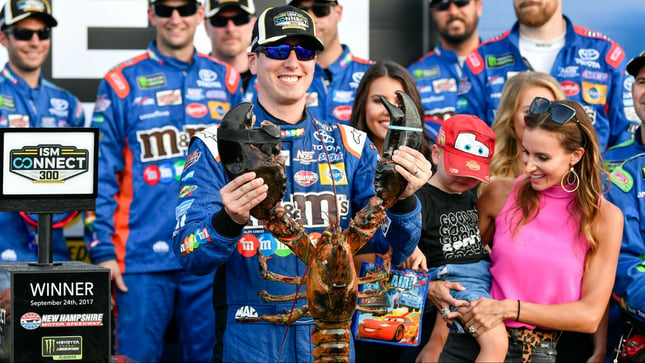 Busch has the best average finish over the last 10 races among active drivers at New Hampshire at 7.6 – that stretch includes runs of first and second, respectively in the last two races. Kyle Busch is a strong favorite to take his fifth Cup win of the season on Sunday. Bet Kyle Busch to win at +300 at 888sport.com.
PICK 2: Martin Truex Jr. to finish 1st through 3rd
Truex Jr. was uncharacteristically a non-factor last week at Kentucky, where he ran in the middle of the field basically all night. That should change at New Hampshire based on his past performance. Truex Jr. has not finished out of the top 10 at Loudon in the last four races and is second behind Kyle Busch in average finish at 8.9.
Truex is on top of the New Hampshire laps led leaderboard over the last 10 races at 694. Like his Joe Gibbs Racing teammate Kyle Busch, Toyota horsepower will be a benefit. Bet Truex Jr. to finish 1st through 3rd at +100 at 888sport.com.
PICK 3: Joey Logano to finish 1st through 3rd
New Hampshire is a home race for native New Englander Logano, who scored his first career NASCAR Cup win at the track back in 2009. He also won again in 2014 and since that victory, Logano has only finished outside the top 10 twice in eight Loudon races. Logano hasn't led a ton of laps there – just 89 – but his Penske team has a knack of getting him spots while pitting to make up for lost track position.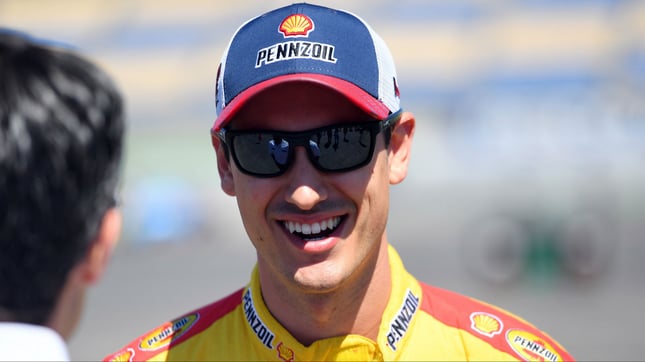 Also look for crew chief Todd Gordon to gamble on either tire of fuel strategy if the race boils down to a chess game in the closing stages. Logano is already locked into the playoff so the opportunity to roll the dice on more wins is an asset. Bet Logano to finish 1st through 3rd at +275 at 888sport.com.
PICK 4: Chase Elliott to finish 1st through 3rd
Elliott has run better at New Hampshire than his stats show. The Hendrick Motorsports driver only has five career starts at the track but his finishes have been on an upward trend coming to a crescendo last year when he took the checkered flag in fifth place.
Elliott has been in a bit of a summer doldrum the past few weeks and needs to shake some of the bad luck that has gotten in the way of stopping him from putting better numbers on the board. Bet Elliott to finish 1st through 3rd at +350 at 888sport.com.
---
Foxwoods Resorts 301 Odds
| Driver | Winner | 1-3 |
| --- | --- | --- |
| Kyle Busch | +300 | -134 |
| Martin Truex Jr. | +400 | +100 |
| Kevin Harvick | +550 | +135 |
| Brad Keselowski | +1000 | +250 |
| Denny Hamlin | +1100 | +275 |
| Joey Logano | +1100 | +275 |
| Chase Elliott | +1400 | +350 |
| Kurt Busch | +1800 | +450 |
| Ryan Blaney | +2000 | +500 |
| Clint Bowyer | +2000 | +500 |
• • •