NFL Week 2 Expert Picks, Betting Tips & Odds You Should Back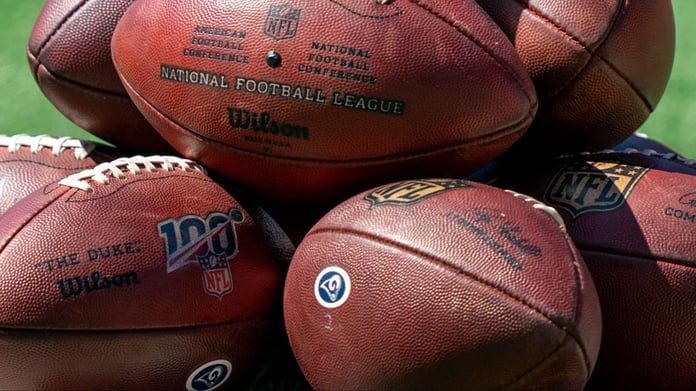 While NFL Week 1 tends to be unpredictable, Week 2 is actually one of the most difficult weeks of the year to betting on NFL. Too often, inexperienced bettors will overreact to what they saw in the previous week. But smart bettors know how to fade the public and the popular teams in order to make a profit.
5 Best NFL Week 2 Bets
Matchup
Bet
Seahawks @ Steelers
Steelers -4 (-108)
Resorts
Eagles @ Falcons
Eagles -2 (-110)
William Hill
Bears @ Broncos
Broncos ML (+125)
PointsBet
Cowboys @ Redskins
Over 46 (-110)
playMGM
Saints @ Rams
Rams -3.5 (+100)
playMGM
All odds current as of publication but subject to change. Check out the latest NFL odds and compare sportsbook here.
PICK 1: Steelers (-4) over Seahawks
Everything went wrong for the Steelers in Week 1 against the Patriots. They failed to score a touchdown, and their defense hardly stopped Tom Brady all night. However, they catch a break in Week 2 as they will take on the Seattle Seahawks at 1 p.m. ET.
Traditionally, West Coast teams have very little success playing on the East Coast when kicking off at 1 p.m. Since 2010, Pete Carroll's Seahawks have been outscored a whopping 75-0 during the first half of playoff games. We saw just last week how much the Seahawks struggled against Cincinnati on a 1 p.m. kickoff and that game was even in Seattle.
Pittsburgh is a strong home team, winning five of their last six games at home. Expect Seattle to get off to a slow start and for the Steelers to take care of business at home.
PICK 2: Redskins-Cowboys Over 46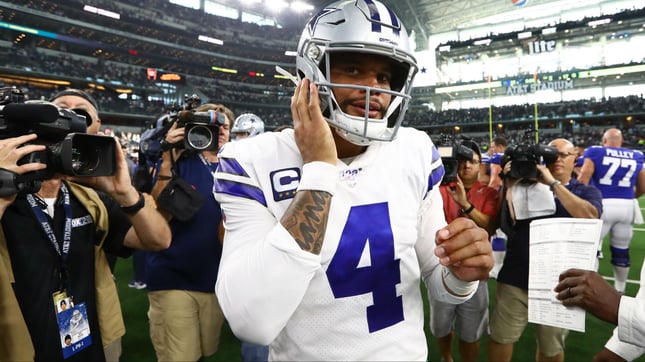 One of the biggest surprises of Week 1 was the offensive explosion in Dallas. New offensive coordinator Kellen Moore made Dak Prescott look like a superstar quarterback as Prescott threw for 400 yards and four touchdowns. On the flipside, Case Keenum didn't look too bad for Washington, either. He threw for 380 yards and three touchdowns in Philadelphia in his first start with the team.
Despite two solid defenses, the over seems to be a pretty good bet this week between the Cowboys and the Redskins. In their last seven meetings, the over has hit six different times. For Dallas, the total has gone over in four of their last five game in part due to the emergence of Amari Cooper and Michael Gallup. Don't expect fireworks in this contest, but don't be surprised if both teams score 24+ points in Week 2.
PICK 3: Eagles (-2) over Falcons
After an embarrassing loss to the Minnesota Vikings, the Falcons will return home to play on Sunday Night Football. However, things aren't going to get any easier for Atlanta as they will take on the Eagles. Philadelphia has been a strong road team under head coach Doug Pederson, going 4-1 ATS in their last five road games.
The Falcons, on the other hand, don't seem to have much of a home-field advantage, going just 2-5 against the spread in their last seven games at home. Given Atlanta's problems on the offensive line, Philadelphia should have no problem getting to Matt Ryan early and often. Expect the Eagles to put up points with ease on the Falcons soft defense.
---
RELATED: Check Out Our Complete Betting Preview of the Falcons-Eagles on Sunday Night Football
---
PICK 4: Broncos Moneyline (+125) vs. Bears
One of the most disappointing teams from Week 1 has to include the Denver Broncos, who managed to score just 16 points against the Oakland Raiders. Now, they will take on the Bears on a short week in Denver. One would think that Chicago should be heavy favorites against the Broncos despite being on the road. But that's just not the case.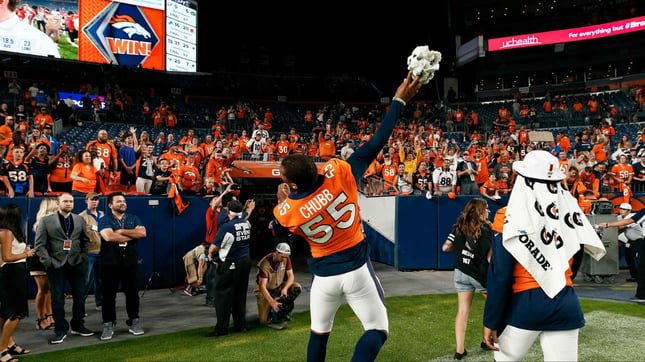 Part of the reason is that Denver is fantastic at home during the first two weeks of the regular season. Teams just aren't conditioned well enough to play in Denver's heat and at that altitude early in the season. Since the merger, they are 51-8-2 at home during the first two weeks of the season, according to Justis Mosqueda of Optimum Scouting.
Mosqueda compares the Broncos winning percentage (86%) at home during the first two weeks of the season to what Nick Saban has done at Alabama (87%). Denver is 21-1 at home in their new stadium and expect that strong trend to continue into 2019.
PICK 5: Rams (-3.5) over Saints
The best game of the week will feature a rematch of the 2018 NFC Championship game between the Los Angeles Rams and New Orleans Saints. However, this time, the game will take place in Los Angeles instead of in the Superdome.
New Orleans would love to get revenge over the Rams after the brutal non-pass interference call that forced the league to make the play reviewable. However, the Saints may have to wait to accomplish that goal as the trends aren't in their favor. The Saints are 0-6 against the spread in their last six contests and are 0-5 against the spread when playing the Rams on the road.
With this game being played outside and away from New Orleans, look for Drew Brees' play to suffer as his production always drops away from indoor games. I'm taking the Rams with confidence in this matchup.
---
Week 2 NFL Schedule & Picks
Game
ATS
Pick
Moneyline
Pick
O/U
Pick
Tampa Bay @ Carolina
CAR (-6.5)
CAR (-286)
Over 50
Arizona @ Baltimore
ARI (+13)
BAL (-715)
Under 47
Buffalo @ NY Giants
NYG (+1.5)
NYG (+107)
Over 43.5
Dallas @ Washington
WAS (+4.5)
DAL (-220)
Under 46
Indianapolis @ Tennessee
IND (+3)
IND (+143)
Over 44.5
Jacksonville @ Houston
JAX (+9)
HOU (-420)
Under 43.5
LA Chargers @ Detroit
DET (+2.5)
DET (+120)
Under 48
Minnesota @ Green Bay
MIN (+3)
MIN (+123)
Under 44.5
New England @ Miami
MIA (+18.5)
NE (-2500)
Under 48
Seattle @ Pittsburgh
PIT (-4)
PIT (-195)
Over 46.5
San Francisco @ Cincinnati
CIN (-1)
CIN (-118)
Over 45
Kansas City @ Oakland
KC (-8)
KC (-385)
Over 52
Chicago @ Denver
DEN (+1.5)
DEN (+125)
Under 40.5
New Orleans @ LA Rams
LAR (-3.5)
LAR (-159)
Over 52.5
Philadelphia @ Atlanta
PHI (-2)
PHI (-130)
Under 51
Cleveland @ NY Jets
NYJ (+3)
NYJ (+123)
Under 46
All odds current as of publication. Check out the latest odds here.
• • •