Top 10 Georgia Betting Apps & Mobile Sportsbooks
The best Georgia betting apps could be launching at some point in 2023. Check out everything you need to know about the best Georgia betting apps coming to The Peach State soon.
Our trusted sports betting partners bring you safe and fun playing experiences
If at first you don't succeed, try another bill. That's the name of the game for legal Georgia sports betting apps after several promising bills stalled out in the legislative process.
But public consensus throughout the state seems to support legal sports betting and, after two failed bills in the 2023 session, Georgia sports betting apps could launch under a revived initiative and would launch in 2024.
Given the strong public interest and nearby states like Louisiana, North Carolina, Tennessee and Mississippi offering sports betting in some form at least, Georgia betting apps could certainly become a reality in the very near future.
Additional state revenue aside, legal Georgia sports betting would be a massive win for bettors with a host of sportsbooks options opening up and offering some of the best Georgia sportsbook promo codes.
As we mentioned, the public supports the best Georgia betting apps being legalized in the Peach State.
While we don't know exactly when the state will successfully pass legal gambling legislation, we can follow the trends in surrounding states for a good idea of the Georgia sports betting apps that would become available once licenses have been granted and the red tape has cleared. There is momentum building toward that happening some time late in early 2024.
Once legalized, there will be no shortage of excellent betting apps in Georgia for residents and visitors to get action on all the big games.
Best Georgia Sports Betting Apps Expected to Launch
DraftKings Georgia App - Best Live Sports Betting App

One of the most well-known sports betting brands in the country is DraftKings, and for good reason.
And it will surely be a major player in the state when Georgia sports betting apps become reality. The company has used significant resources on marketing, which often includes odds boosts, free bets and matched deposits for new users. DraftKings also consistently posts some of the most consistent betting odds around. 
All Georgia betting apps will post odds on all the major games and sports, but we've found DraftKings to be among the best in terms of betting odds – almost all point spread wagers are posted with -110 juice on both sides and DraftKings offers one of the most lucrative prop betting markets around.
Those are extremely important for bettors – there might not seem like a huge difference between -110 and -120 on a given bet, but it all adds up in a big way over time. DraftKings will certainly be one of the best betting apps in Georgia for new players to find the best betting odds on almost every sport. 
FanDuel Georgia App - Best Live Sports Betting App
Another major player is FanDuel and will be an important presence in Georgia betting apps down the road.
Like DraftKings, it's a very familiar brand having cemented itself as one of the two most popular apps for daily fantasy sports. They've since emerged as a highly respected sportsbook in many markets, one that will become very popular when Georgia sportsbook apps go live. 
We rank FanDuel among the best live sports betting apps out there. Live betting, or in-play, has exploded in popularity in recent years and will be a key separator among Georgia sports betting apps whenever they get the green light.
FanDuel's app is very user-friendly and easy to understand from a live betting perspective. They also have quick load times and refresh often throughout games and events to offer the best odds in real time for live wagering. 
BetMGM Georgia App - Best For New Bettors

One of our highest-rated sportsbooks is BetMGM and it figures to include some of the best bonus offers and promotions available with Georgia mobile betting apps.
The brand has long been associated with massive, physical casinos in Las Vegas and elsewhere, but BetMGM was quick to get ahead on mobile sports betting in Nevada and would be among the top choices for Georgia betting apps. 
Bettors will have plenty of options when Georgia sports betting apps go live, and we rank BetMGM among the best for betting newcomers or beginners. The sign-up process is simple, with a host of payment options.
The app is easy to use. Their promo codes and bonus offers for first-time users are lucrative. And it's already a trusted brand, even among non-bettors, which is why we strongly recommend BetMGM for new bettors in Georgia.
Barstool Georgia App - Best For Odds Boosts
Barstool has been around for a while, but it only recently got into the sports betting game with the launch of Barstool Sportsbook. This should be one of the first Georgia betting apps considered for approval, and there's significant appeal here due to Barstool's massive media presence. 
Given that tie-in to the Barstool Sports website, the sports betting app tends to have more interesting or worthwhile odds boosts than other sportsbooks. The odds boosts are often tied to individual personalities at Barstool and promoted throughout the day.
Bettors in Georgia should absolutely take advantage of odds boosts to help build a strong bankroll, and Barstool will always have intriguing boosts in a variety of markets.
PointsBet Georgia App - Best Sports Betting App For Unique Wagers
PointsBet is another relative newcomer to the market, one that's already separated itself as a trusted and reliable betting shop. PointsBet has been able to gain traction in a crowded market and could certainly do the same among legal Georgia sports betting apps.
They offer all the standard game lines, props and futures bets, but PointsBet stands out for its offering of unique wagers. Points betting has been popular in Europe for quite a while, but it's relatively new in North America and could gain traction in Georgia. Essentially, bettors make a small wager on a game line or prop total – say, for example, Trae Young Over 29.5 points.
The winnings accumulate for every point that Young surpasses the total – meaning a 45-point night from Young would give a huge return on a small wager. It's an exciting and different way to bet, one that helps PointsBet stand out as a refreshing option. 
Unibet Georgia App- Best Bet Builder App
One of the best sportsbooks we've come across is Unibet, which is a firmly established operation in the U.S. and Europe.
It's one that could join the list of applicants for Georgia sports betting apps. It's already live in a handful of states that have legalized gambling and stands out with its mobile app and bet builder format. 
A bet builder, or same-game-parlay, allows players to parlay multiple wagers on the same game or match. That means those using Georgia sports betting apps could make as many as 12 different spread, player prop and total bets on one Atlanta Falcons game. The action is unmatched and the payouts can be lucrative. Unibet's app is also very simple and easy to use, ranking near the top of our list for best bet builder app.
BetRivers Georgia App- Best Odds Boosts App
BetRivers was one of the first to launch in Maryland in late 2022 and could also get in the mix with mobile Georgia sportsbook aps. It has a number of retail casino and sportsbook properties and is clearly gaining visibility with a big marketing push. 
For bettors in Georgia, BetRivers will be one to watch for some of the best odds boosts around.
The app is one of the smoother we've seen and BetRivers is very generous with odds or profit boosts that players can use at their discretion – for example, the Atlanta Braves could be +100 on the moneyline and bettors could have a 20% odds boost to use on any game they'd like. If a bettor uses it on that Braves game and they win, the bet would return $120 rather than $100.  
Georgia Betting Apps Ranked By Sports
Best Georgia NFL Betting App: BetMGM Georgia

It doesn't get any bigger than NFL betting, especially in the Peach State with fans itching to get action on the Atlanta Falcons with Georgia betting apps every Sunday. When that day comes, BetMGM will be the top option on NFL for betting apps in Georgia.
They offer the most competitive odds each week, along with tons of team and player props. The same-game parlay feature is also a must-use on NFL gameday, for which BetMGM is the place to go.
Best Georgia NBA Betting App: FanDuel Georgia

We've found FanDuel to be among the top options for NBA betting. Georgia mobile betting apps like FanDuel will have odds on every single Atlanta Hawks game, while FanDuel also has a wide futures market.
That means bettors can wager on things like the Hawks to win the Eastern Conference or Trae Young to win MVP before the season even starts. They also run dozens of daily fantasy sports contests throughout the day and that's always popular with the NBA crowd.
Best Georgia MLB Betting App: PointsBet Georgia
If only bettors in Georgia could have legally wagered on that epic Atlanta Braves run to the 2021 World Series. Georgia betting apps should be open for business in the coming years, hopefully sooner rather than later. And when they do, PointsBet is the go-to spot for MLB betting.
They offer a unique form of in-game wagering called lightning bets – this gives you the chance to wager on the outcome of almost any play in a given game. For MLB betting, you can actually bet ball, strike or hit on any pitch with the PointsBet app, something that would be available for MLB on Georgia betting apps as well. 
Best Georgia NHL App

Barstool Sportsbook is known for its unmatched offering of odds boosts and incentives, including things like free sweatshirts or jackets on specific winning wagers. And while the Atlanta Thrashers are no more, there's still an appetite for NHL Georgia betting apps and Barstool is a strong contender – aside from all the normal odds on every NHL game, Barstool offers unique odds boosts on prop bets like the Colorado Avalanche, Chicago Blackhawks and Detroit Red Wings all to score a goal in the first period of a given night.
Best Georgia College Betting App: DraftKings Georgia

DraftKings is always a great option for any sport, but it really stands out with the college betting. That's even more important for Georgia sports betting apps as we are firmly in SEC territory, with the 2021 national champion Georgia Bulldogs football team always a top attraction.
DraftKings always offers great lines on college football and basketball games, but it goes deeper. They tend to offer player props that other books don't on college games, and it goes beyond the major two, with DraftKings even offering lines on college hockey. 
What To Look For In Top Georgia Betting Apps
Mobile Speed
Browser lagging and slow apps are annoying in any situation, but it goes beyond that for Georgia betting apps purposes. Odds are constantly changing throughout the day and live betting is one of the things that truly sets mobile betting apps apart.
But the windows between breaks are often short and odds might only be available for a minute or less – say, between rounds of a UFC fight. Getting the most up-to-date odds and the ability to quickly and reliably place wagers will be hugely important for Georgia sports betting apps.
Lucrative Welcome Offers
The best time to get involved with betting apps in Georgia will be shortly after the launch. That's because a host of approved operators will be competing for a wide-open market, and they often use lucrative welcome offers as a chance to attract new bettors. Players should absolutely take advantage of them.
Some mobile Georgia betting apps will offer big deposit matches – up to $1,000 in some cases – meaning they will match your original deposit with free bets and essentially double your bankroll to $2,000 right off the bat. Make sure to look around and find the best welcome offers, because there's always a ton of good ones.
Exclusive App Only Promotions
We always encourage bettors to shop around and try multiple sportsbooks at launch. It's always beneficial to have more than one in order to compare betting lines, bet on niche markets, etc. But sticking with one or two sportsbooks can prove beneficial over time in different ways.
Some sportsbooks, like DraftKings and BetMGM, offer rewards programs and promotions in which bettors earn points with each wager. Those points can be cashed in later for free bets, odds boosts, DFS contests or merchandise. Bettors shouldn't overlook these programs, as some are better than others and most come with enticing rewards over time. 
Wide Sports Selection
All the Georgia betting apps will offer lines on the NFL, MLB, NHL, NBA, college football, college basketball, etc. But for other sports, finding the best lines or even a market can be tricky. Things like tennis, racing, rugby, darts and snooker are widely popular in overseas betting markets, and others like UFC, golf and tennis are gaining traction stateside.
Bettors should make sure their book has a wide range of events aside from just the major sports. These lines receive far less action than the NFL or NBA in most cases, and savvy bettors familiar with the more niche sports can do quite well with a book that offers a full menu.
Competitive Betting Odds
Our preferred Georgia sportsbook apps should all offer fair lines, without tipping the odds too heavily in the sportsbooks' favor. If one sportsbook is offering -110 on either side of a game while another is offering -114 on either side of the game, we know we want to bet with the former. Those small variances in juice make a huge difference over time.
Understanding the value of a number rather than just a team or player is hugely important, and it starts with finding the apps with the most competitive, fair odds on a regular basis. 
Incredible Betting App Interface
Winning bets is great, but you must place them first. And that can be difficult to do with clunky apps. In some cases, it can even lead to accidentally placing the same wager twice or failing to get a bet in on time due to slow speeds or confusing layout.
We're dealing with real money here. Those who start wagering with Georgia sports betting apps will want to make sure they're comfortable actually using the app, making deposits and placing wagers to avoid any mistakes or frustration. It's all about personal preference, so those include should look at a few mobile Georgia betting apps before making a deposit. 
Flexible Payment Options
Online sportsbooks have come a long way in terms of payment options. You'll want to make sure that Georgia betting apps offer your preferred deposit option before wagering.
Most will take all the major credit and debit cards, while other options can include PayPal, bank transfers, Play+ cards, e-wallets like Skrill and more. Picking winners isn't always easy but making a deposit directly to Georgia mobile betting apps should be. 
Sportsbook Apps Security and Support
This is one of the big benefits of legal sports wagering, one that will carry over to Georgia sports betting apps. Offshore betting often lacks any kind of security or support because it's unregulated, so payments aren't guaranteed. Every betting app we rank is proven to be safe and secure from a financial deposit perspective.
They also have support systems on the rare occasion bettors believe there's been a mistake or wagers have been graded incorrectly. It almost never happens, but a solid support staff with your Georgia betting apps should work to resolve any issues quickly and fairly. 
Georgia Mobile Sports Betting Apps Vs. Betting Sites
Mobile sports betting apps are very similar to the desktop betting sites in terms of function. The mobile apps bring the convenience factor into play and allows players to bring the sportsbook with them wherever they go.
Betting sites are often more expansive, and certain functions like search and support might be better from a desktop. Many bettors alternate between the two depending on circumstances and there is no right or wrong way to do it. But it's hard to beat a well-functioning Georgia sports betting app that stays with you wherever you go. 
Using Georgia Mobile Sportsbook Apps
These Georgia betting apps should be easy to find and download from a mobile device. It's no different than any other app in that regard, and the entire process from downloading the app to signing up and making a deposit shouldn't take that long whether you're doing so from an iPhone, Android or other device. 
Betting With iOS Mobile Devices
All of the top mobile Georgia betting apps will be accessible to download on an iOS device, pairing well with the iPhone interface and loading up with no trouble. Keep in mind that certain sportsbook apps might be state-specific, so bettors should make sure they're downloading Georgia betting apps as opposed to another state. 
Betting With Android Sports Betting Apps
Locating the top Georgia betting apps from an Android device is a straightforward process. All you have to do is find the specific sportsbook app in the Google Play Store and download it to your Android device.
From there a bettor will have to register and input some personal information before making an initial deposit, and the process shouldn't take more than 10 minutes at the very most. 
Betting With Android Sports Betting Apps
Locating the top Georgia betting apps from an Android device is a straightforward process. All you have to do is find the specific sportsbook app in the Google Play Store and download it to your Android device.
From there a bettor will have to register and input some personal information before making an initial deposit, and the process shouldn't take more than 10 minutes at the very most. 
Reasons To Use Sports Betting Apps
Increased Usability
Georgia betting apps will give players the freedom to wager on their own time, in their own way. Physically placing a bet at a casino requires looking up the number of the game and team you wish to bet, handing over actual cash, standing in line if the book is busy, etc.
Mobile apps throw all those intangibles out the window. You can place a bet whenever you want with one push of the button, no cash or interaction required. That means any sports bar or man cave can become your personal sportsbook, without any added hassle.
Accessible Sports Wagering
Mobile betting apps have completely changed the game, with good reason. Now friends can all get together and place a few bets on the Atlanta Falcons game from their weekly gathering spot, whether that's a friend's basement, a local watering hole or Mercedes-Benz Stadium.
Having the ability to place wagers while attending an NFL game adds a ton to the experience and can provide an edge from a live-betting perspective. You're never worried about being behind the action on live bets, and there's often value in real-time weather updates for things like totals.
Essentially, one can wager from wherever they're comfortable – be it on the 50 yard-line or alone at the home office.
More Betting Bonuses Available on Mobile Apps
One of the ways Georgia sports betting apps will attract new customers is bonus offers. Many will also provide weekly or even daily bonus offers of some kind, like a small risk-free wager or daily odds boost. While these sportsbooks all have online betting sites, a number of these bonus offers will be available strictly on mobile. That means bettors should use mobile betting apps at least some of the time in order to cash in on all the available bonus offers. 
Sports Streaming On The Go
Betting apps have recently begun incorporating live sports streaming within their apps. That means bettors can watch the game and live-bet it at the same time, without ever changing apps or switching the channel.
One could argue this is an essential feature for in-game betting because all the streaming services have at least some delay for NFL and other games. Watching a separate feed within the app guarantees you won't make any ill-informed wagers because you were watching on a significant delay. It's also great for horse racing and other, more niche sports that aren't on cable, allowing you to track the action in real time on Georgia betting apps.
Account Funding Is Easier With Mobile Wallets
Once players register with a given Georgia sports betting app, they'll need to select a payment option. Most will already have some type of service on their phone, like PayPal, which they'll be able to link directly to the mobile app. There's no easy way to do that from a desktop betting site and linking your preferred payment option within the app speeds up the entire process. After the two are connected, users can easily make a quick deposit on Georgia betting apps with just a few taps. 
Live betting on Georgia Sports Betting Apps
Live sports betting is all the rage these days, with good reason. In-game wagering opens the door on all sorts of possibilities for Georgia betting apps, and it's most beneficial with a mobile device. Maybe you missed kickoff and couldn't get a wager in time before getting to your favorite Falcons bar?
That's no problem as new point spread, moneyline and prop odds are adjusted every minute throughout the game. It's a great way to find value on teams that fall behind early for sulky reasons or jump on a timely Under live bet right before a storm comes through. Live betting is a far more active experience compared to traditional betting, and it's best enjoyed on a mobile app where your live sportsbook is always within reach.
How to Download Georgia Betting Apps
Once the state legalizes sports wagering, getting set up with a legal Georgia sports betting app shouldn't take much time at all. Bettors over the age of 21 in legal states only need to follow a few simple steps to get started.
Find the Georgia sports betting app that you most prefer and do a search for it in your mobile app store.
Make sure it's the correct state and hit the download button iTunes or Google Play stores.
Hit the open button and start exploring. Some mobile apps will open directly to a sign-up prompt while others will open to the actual sportsbook page.
Start looking around at odds and makes sure it's one of the best Georgia betting apps for you before moving on to the next steps.
Get Started Betting At Georgia Sportsbook Apps
Bettors will have tons of options for Georgia betting apps whenever the state is able to pass the proper legislation. Knowing how to differentiate between different mobile apps will be essential for the best experience. While they all look similar, bettors need to know the differences in order to make the best choice on which Georgia sports betting app is best for them. 
The same goes for bonus offers, deposit matches, odds boosts, rewards programs and other incentives. We rank our top mobile apps on all these factors and much more, allowing players to make the right choice and have the best chance to become a profitable bettor.
It's a lot to learn at first, which is why we'll continue rank all the Georgia mobile betting apps and explain things like different wager types, the ins and outs of deposits and withdrawals, betting strategies, exotic wager types and much more to help first-time bettors set themselves up for success.
Georgia Betting Apps FAQs
Are Georgia sports betting apps legal?
No, Georgia sports betting apps are currently illegal, though there is legislation being considered that would have Georgia betting apps launch no earlier than 2024.
What are the advantages of Georgia sports betting apps?
The biggest advantages of Georgia betting apps include the ability to bring the sportsbook with you on the go and easily make deposits and receive winnings from your cell phone. Many bettors also prefer the slimmed-down look of a betting app compared to a desktop site, with apps allowing players to place bets from anywhere in the state with just the push of the thumb.
Does every Georgia online sportsbook have a betting app?
Almost every top online sportsbook has a betting app, and Georgia will be no exception. While there could be an outlier here or there, all the best online sportsbooks will also have a mobile app that's easy to use and accessible from your iOS or Android devoice.
What is the best Georgia sports betting app?
The best betting app is always the one that best fits your individual preferences. All of our recommended Georgia betting apps will be safe and secure, with lines on all the major sports and a relatively simple user experience. But whether it's a specific sport you like to bet more than others, or a mobile app whose bonuses are far more appealing for your specific wagering style, the only way to find the best is to try them out and shop around whenever Georgia sportsbooks apps launch. 
About the Author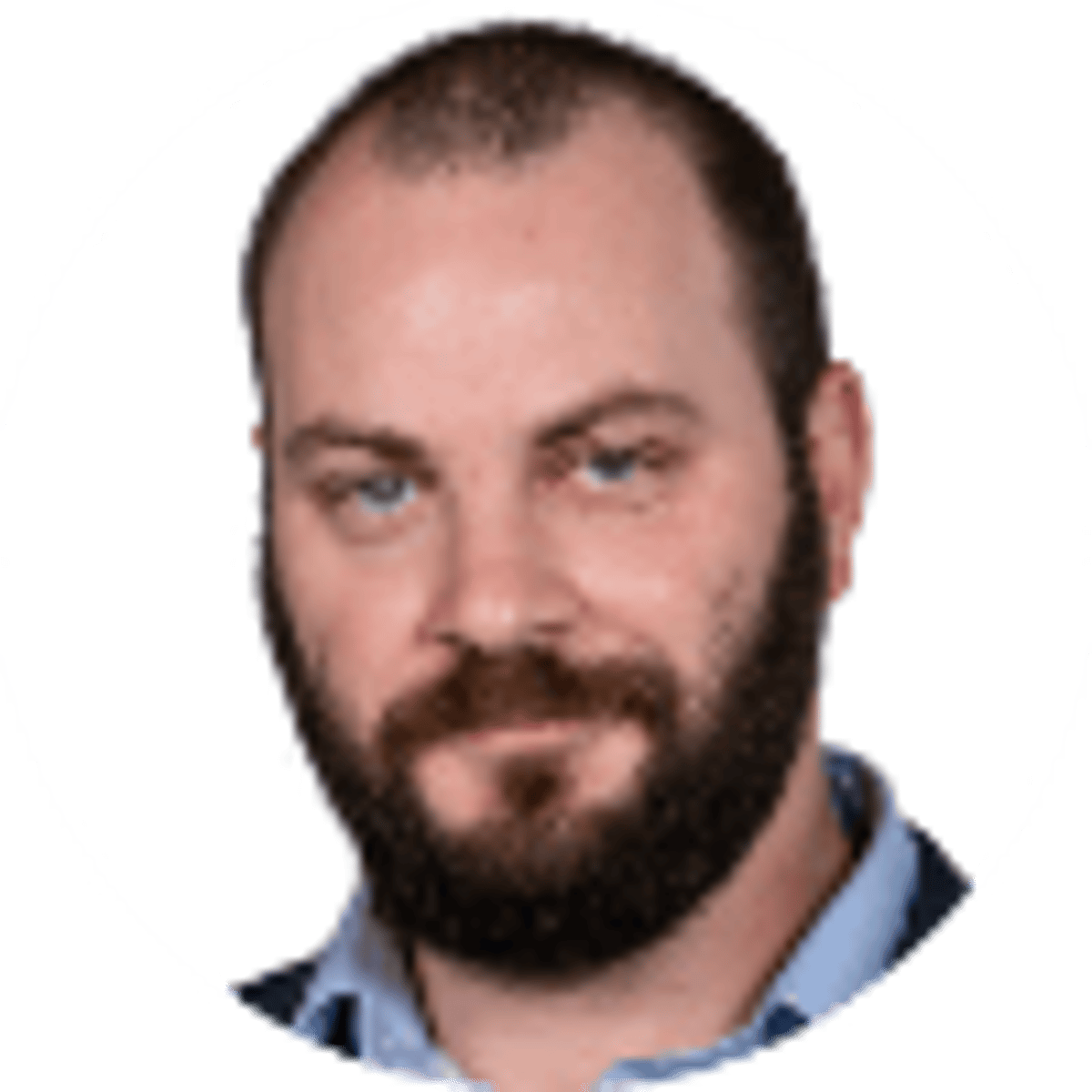 Handicapper Dan Kilbridge writes about college football, MLB and other sports for Bookies.com after spending three years covering Tiger Woods' comeback and the PGA for Golfweek.