Missouri Sports Betting 2023 - Legislative News & Updates
Offers Verified on March 29th

1

Get $200 in Bonus Bets when you Bet $10 on March Matchups

21+, Terms and Conditions Apply

57

PLAYERS REDEEMED TODAY!

2

Kansas Offer: Up To $1,250 on Caesars + 1,000 Tier Credits + 1,000 Reward Credits

21+, Terms and Conditions Apply

3

Kansas Offer: Bet $5, Win $150 in Bonus Bets If Your Bet Wins

21+, Terms and Conditions Apply

4

Kansas Offer: No Sweat First Bet Up To $1,000

21+, Terms and Conditions Apply
Our trusted sports betting partners bring you safe and fun playing experiences
Sports betting is illegal in Missouri, but the pressure is mounting since Kansas legalized last fall and there is hope that a Missouri sports betting bill will pass this legislative session. Missouri sportsbooks would then launch either late in 2023, or (more likely) early 2024.
There is optimism 2023 is the year Missouri sports betting finally breaks through after House Bill 556 and House Bill 581 both passed through the Missouri Emerging Issues Committee by a 12-0 vote.
Neither bill legalizes Video Lottery Terminals (kiosks set up at truck stops, bars and frat that offer slots, keno and other games) - the hot-button issue that helped sabotage last year's attempt at legalizing Missouri sports betting.
Both bills are supported by the state's pro franchises and casinos (pro teams have stated they are indifferent on the issue of VLTs, which are being pushed as a way to help small businesses).
The issue of VLT sabotaged House Bill 2502 last spring and continues to be a sticking point. Last spring, the Missouri legislature failed to hold a vote even after Sen. Denny Hoskins removed language regarding the inclusion of VLTs. Hoskins has been vocal that he will obstruct any bill that doesn't include VLTs.
The bills under consideration propose retail sportsbooks at the state's 13 riverboat casinos. The 13 casinos would be granted three online apps (known as "skins") and the state's six professional sports teams would receive one "skin" each.
House Bill 556 will now head to the House Rules Committee for review before a potential vote on the House floor.
The pressure is on Missouri lawmakers, who have until May 12 to pass a bill. The Super Bowl champion Kansas City Chiefs call Missouri home and data from GeoComply says that there were 8.7 million blocked attempts to access Kansas sportsbooks from Missouri during the NFL season.
| | | | |
| --- | --- | --- | --- |
| | Kansas Offer: First Bet Offer up to $1,000 | Bet Now ➜ | |
| | | | |
| --- | --- | --- | --- |
| | Kansas Offer: Bet $5, Win $150 in Bonus Bets If Your Bet Wins | Bet Now ➜ | |
| | | | |
| --- | --- | --- | --- |
| | Kansas Offer: No Sweat First Bet Up To $1,000 | Bet Now ➜ | |
Missouri Sports Betting Updates 2023
February 23, 2023 : House Bill 556 passes through the Missouri Emerging Issues Committee and will now go to the House Rules Committee for review. A House vote could happen in the coming weeks on the bill, which could be doomed by the fact it doesn't include legalizing the divisive VLTs.
May 13, 2022 : The Missouri legislative session ends without a vote on House Bill 2502, meaning legalized sports betting in Missouri is on hold until at least 2023.
May 9, 2022 : Missouri sports betting has a better shot at being legalized before the May 13 deadline now that Sen. Denny Hoskins has removed language requiring Video Lottery Terminals (VLTs).
April 28, 2022 : The latest Missouri sports betting legislation stalls on the Senate floor over debate about video terminal lottery machines (essentially slot machines placed at truck stops and various other locations). The result is Missouri sports betting legislation might not be passed before the May 13 deadline.

Is DraftKings legal in Missouri?

Only for DFS right now, but as we mentioned, that could be changing in 2023 or 2024, if House Bill 556 can pass before the legislative session ends on May 12.

Is Online Sports Betting Legal in Missouri?

In-person and online sports betting is illegal in Missouri, though that could change this spring. House Bill 556 is moving along in the legislature and could soon be up for a vote on the House floor.

The bill doesn't include legalization of Video Lottery Terminals, the divisive machines that helped sabotage last year's attempt at legalizing Missouri sports betting. Sen. Denny Hoskins has advocated for VLTs and has said he'll block any bill that doesn't include them. If it feels like Groundhog Day in Missouri, that's because it is when it comes to Missouri sports betting. Lawmakers have until May 12 to pass a bill.

Benefits of Legal Online Sports Betting in Missouri

The most obvious benefit of online sports betting is convenience. Mobile sports wagering would give bettors in the state access to Missouri sportsbooks 24 hours a day, 7 days a week from their mobile device or home computer. There would be no need to drive to a casino inside or outside state lines just to place a sports bet.

With no legal sportsbooks in Missouri, the state is losing tens of millions in dollars in annual potential wagering tax revenue and license fees to Illinois, Iowa and Tennessee, all of which offer mobile wagering and generate significant revenue from Missouri bettors. It's why so many believe sports betting in Missouri makes sense in the long term.

Missouri Sports Betting History

2018: U.S. Supreme Court overturns the Professional and Amateur Sports Protection Act, giving all states the option to legalize sports betting.
2019: Seven bills related to sports betting are introduced, but all fail to gain significant momentum.
2020: Legislation is introduced to allow online sports betting, with licenses tethered to existing riverboat casinos. Bills also tied sports betting to a bill regulating VLTs in the state. All fail to advance.
2021: Senate Bill 98 would permit and online and in-person sports betting and be regulated by the Missouri Gaming Commission. The bill also gives the Missouri Lottery authority to license and regulate VLTs, which draws less support. The bill reaches the Senate floor but fails to come up for a vote.

Gov. Mike Parson and Missouri Sports Betting

Missouri Gov. Mike Parson has said he is not opposed to legal sports betting in the state but has not made the issue a priority. A former law enforcement officer, Parson has said he wants to see details of a sports betting bill and who will provide regulation before making a determination.

MO Sports Betting Law

Legal Missouri sports betting is not available for those who enjoy gambling in Missouri, but two bills are headed to the Senate for a vote and could reach Gov. Mike Parson's desk in 2023. Here is what they include:

Legal in-person and online sports betting, with three skins for each of the state's 13 casinos and one skin each for all six of Missouri's pro franchises.
Missouri Gaming Commission would provide regulation of all sports betting.
A sportsbook tax rate of 10% of adjusted gross revenue, one of the lowest sports betting tax rates in the U.S.
Wagering would be allowed on pro and college sports.

Missouri Online Sportsbooks & Sports Betting Apps

In states with legal sports betting, providers offer state-of-the-art mobile apps for Android and iOS devices. The apps are free to download.

Android Betting Apps & iOS Betting Apps for Missouri Players

A look at some of the industry's top sports betting operators which provide Android and iOS apps that may be offered in Missouri when sports wagering is legalized. Some operators already operate riverboat casinos in Missouri, others offer online sports betting in neighboring states. These are MO betting apps we might see:

FanDuel Missouri
DraftKings Missouri
BetMGM Missouri
Caesars Missouri
Bally Bet Missouri
Barstool Missouri
BetRivers Missouri
Hard Rock Missouri
PointsBet Missouri
BetFred Missouri
UniBet Missouri
Betway Missouri

Bonuses & Promotions at Missouri Sports Betting Sites

When sports betting is legalized in the state, bettors can expect Missouri online sportsbooks to offer several welcome bonus offers and wagering promotions. Among the most popular:

Bonuses

Risk-free first bet: If your first bet loses, receive the money back in wagering credits, often with just a 1x playthrough requirement.

Deposit match: Online sports betting site will match up to 100% of your initial deposit.

No deposit welcome bonus: Receive a small bonus just for signing up, usually in the form of a free bet.

Generally, bonus offers require some form of wagering requirement before the bonus money can be fully redeemed, so always read the terms and conditions as requirements can vary.

Promotions

Odds boosts: Odds are boosted on specific teams or certain prop bets at no cost to the bettor.

Reduced juice games: Vigs are lowered on specific games, giving bettors more favorable prices.

Parlay insurance: If only one of your teams loses on a parlay of four teams or more, your original wager is refunded.

Most Popular Online Sports Bets in Missouri

The most popular bet-types in states that offer online wagering are straightforward bets such as on point spreads, moneylines and totals, as well as futures, though there are far more options than that. A brief look at the major types of bets:

Point spread: MO sportsbooks with handicap the game with the favorite giving points and the underdog getting points in order to balance the odds at -110 in most cases.

Moneyline: A straight-up bet on a winner. The moneyline wager is a very easy bet to understand and one many novice bettors like to utilize.

Totals: Also known as an over/under bet, MO online sportsbooks will set a total for points in a game, and you bet on whether the actual result is above or below.

Futures: Betting on something to happen in the future. An example of an NFL futures bets would be on the Chiefs to win the Super Bowl.

Parlays: A parlay bet consists of combing multiple bets into one wager. It increases the potential payout but also ups the risk, as the bet fails if one of your picks loses.

Prop bets: A prop bet is a wager on an event within a contest but not the actual result of the contest. Examples include which teams score the first basket in a basketball game, how many yards a running back gains in a game or first TD scorer.

Live (in-game) wagering: Bets placed while games are in progress.

What Sports Leagues Can I Bet on in Missouri?

If Missouri follows the lead of other sports betting states, bettors will be able to wager on just about every popular pro sports league. That includes the NFL, NBA, MLB, NHL; all of the major pro golf and tennis tours; U.S. and international soccer leagues; motorsports, UFC, boxing and more. Several sportsbooks also offer betting lines on less-popular niche sports, such as Aussie Rules Football, cricket, table tennis, rugby and more.

Betting is also likely to be permitted on major NCAA college sports, though some states prohibit wagering on college games involving in-state teams. State Sen. Denny Hoskins, the sponsor of several Missouri sports betting bills, has also expressed interest in allowing wagering on eSports.

Missouri Major Sports Events to Bet on - 2023

In states with legal sports betting, the Super Bowl is annually the top sports wagering event, though Missourians won't be able to bet on that until 2023 if sports betting is legalized in 2022. Other major sporting events for Missouri bettors include:

College basketball NCAA Tournament. Kansas City will serve as an NCAA Regional host in 2023.
NBA playoffs, Stanley Cup Finals.
NASCAR continues to host annual races in the Kansas City area and is adding a race in the St. Louis area in 2022.

How to Sign Up and Place a Sports Bet in Missouri

Sportsbooks make the sign-up process as quick and easy as possible. Signing up for Missouri betting sites should be just as easy.
Select your sportsbook of choice. Read our reviews and click the link to be taken directly to the site.
When signing up, you will be asked to provide information such as name, address, contact number and last four digits of Social Security number to verify age and identity.
Deposit funds for wagering. Sportsbooks offer several deposit options.
When the funds appear in your account balance, you are ready to bet. Click on the team or game you wish to bet, enter a wagering amount and submit the wager.
Note: Most states offer remote registration from anywhere, though Illinois and Nevada require online players to visit a casino/sportsbook within the state to sign up for an online account.
Deposits and Withdrawals
Missouri betting sites will offer a wide range of options to fund their MO sports betting account. Several offer instantaneous transfer of funds.
The most popular deposit methods:
Credit/debit card:
VISA
and Mastercard are the most popular, but some operators will also accept Discover and American Express.
PayPal:
PayPal
is the most popular e-wallet makes banking easy as it would allow for bettors to deposit and withdraw from MO online betting sites. Other e-wallets, such as Neteller and Skrill are gaining popularity among sports bettors.
Play+ prepaid card: Often braded by sports betting sites, you can use a bank account or credit card to add funds to your Play+ card and then move money back-and-forth from your Missouri sports betting apps or MO online sports betting account.
Bank or wire transfer: Move funds by electronic transfer between your bank account and your Missouri sports betting account.
PayNearMe: Allows for cash deposits into your gaming account at participating 7-Elevens, CVS stores, Family Dollar locations and more.
Withdrawals can be requested at any time and generally require a 24-to-48 hour approval process. Some (but not all) deposit methods can also be used for withdrawals, with E-wallets, bank transfer and paper check popular options.
Features of a Missouri Sports Betting Site
Missouri online sportsbook apps will allow bettors to do everything (and more) they could do on their home computer. If and when Missouri gambling on sports betting is legalized, these are among the features bettors can expect to find:
Intuitive User Interface
Each mobile sports betting app has a different layout. The best have an interface that is clean, void of unnecessary clutter and easy to navigate. The app should be responsive, compatible with your mobile devices and intuitive the more you use it.
List of Betting Odds
Betting lines and prices vary by sportsbook. Players can take advantage by signing up with more than one online sportsbook to shop for the best odds and secure maximum value on every wager.
Live Betting and/or Live Streaming
Also known as in-game betting, these wagers are placed after the sporting event has started, with odds adjusted in real time. Bettors should have dozens of live betting options on just about every pro game. Many online sportsbooks and betting apps provide live streaming to follow the action.
Safety and Security
Legal Missouri online sports betting sites will be properly licensed and regulated, which ensures your wagering account and personal information are safe and secure. The same cannot be said for offshore sportsbooks, which lack proper regulation and fail to provide basic safeguards.
How Do We Pick the Best Missouri Sports Betting Sites?
Our experienced bookies.com team takes several key criteria into consideration when selecting the best sports betting sites in any state. Among them:
Regulation and safety: All sites must be properly licensed and regulated and operate on a secure and encrypted site.
Reliability: Sites should have a trustworthy reputation and a successful history of operations in other markets.
Mobile experience: More than 85% of sports betting handle in the U.S. is placed online, so mobile experience in crucial. That means a tech-savvy app that is easy to use.
Timely deposits and withdrawals: Players should have a wide range of deposit options. Withdrawals should be processed in a timely fashion.
Bonus offers and promotions: Both can put extra money in your account. We read the fine print and help determine which are the most lucrative.
Top 5 Missouri Sports Teams to Bet On
Missouri is home to several teams in the major pro sports leagues:

Kansas City Chiefs
Led by QB Patrick Mahomes, the Chiefs reached the Super Bowl two consecutive seasons in 2019-20, winning the first of the two games. The Chiefs enter 2022 looking to get back to the Super Bowl after losing to the Cincinnati Bengals in the AFC Championship game last year.
St. Louis Cardinals
One of the oldest and most successful Major League Baseball teams, the Cardinals have won 11 World Series, the most of any National League team. They've reached the postseason three consecutive years, including a wild-card loss in 2021.
Kansas City Chiefs
The American League team has won two World Series, most recently in 2015. The Royals have not had a winning season since then.
St. Louis Blues
NHL team began play in 1967 and won its first Stanley Cup in 2019. The Blues reached the NHL playoffs nine of the past 10 years heading into the 2021-22 season.
Missouri Tigers
Under the current bills, betting on college teams will be legal. The University of Missouri plays in the SEC and is the state's most high-profile athletic program.
Why Place Bets Online?
Online and mobile sports betting apps give bettors access to wagering 24/7 from anywhere inside the state. That means no trips to a casino or sportsbook just to place a sports bet.
Missouri online gambling would allow bettors to simultaneously compare odds and prices from several sportsbooks, providing players with additional value. It also allows bettors to claim bonus offers that are not generally available at retail sportsbooks.
Latest Missouri Online Casino News
Bookies.com reports on all the latest Missouri gambling news and developments. We also provide helpful wagering tools and reviews and recommendations of online sportsbooks across North America.
Missouri Sports Betting FAQs
Is online sports betting legal in Missouri?
No, but Missouri sports betting could be legalized in 2023 if the latest bill continues on its current trajectory. House Bill 556, which doesn't include the legalization of the divisive Video Lottery Terminals, is expected to go to the House Floor for a vote in the coming weeks. Lawmakers have until May 12 to pass a bill this session.
What are the sports bet bonuses in Missouri?
None yet. If and when sports betting is legalized, Missouri bettors should watch for deposit match and generous risk-free first bet bonuses.
What do I need to create an online sports betting account in Missouri?
In states that allow online sports betting, players generally need to provide name, address, contact number and create a username and password. The minimum gambling age in Missouri at riverboat casinos is 21, which would likely apply to sports betting.
Is daily fantasy sports betting allowed in Missouri?
Yes. Missouri legalized daily fantasy sports in 2016. Major daily fantasy sports providers including FanDuel and DraftKings, operate in Missouri.
Is eSports betting allowed in Missouri?
No form of sports betting is currently allowed in Missouri.
Will I need to be a Missouri resident to bet online?
No. But you will need to be physically located in Missouri when placing a wager.
Are all kinds of online wagering legal in Missouri?
No. Online wagering in Missouri is only legal for daily fantasy sports. Online casinos, sports betting and poker are not legal.
About the Author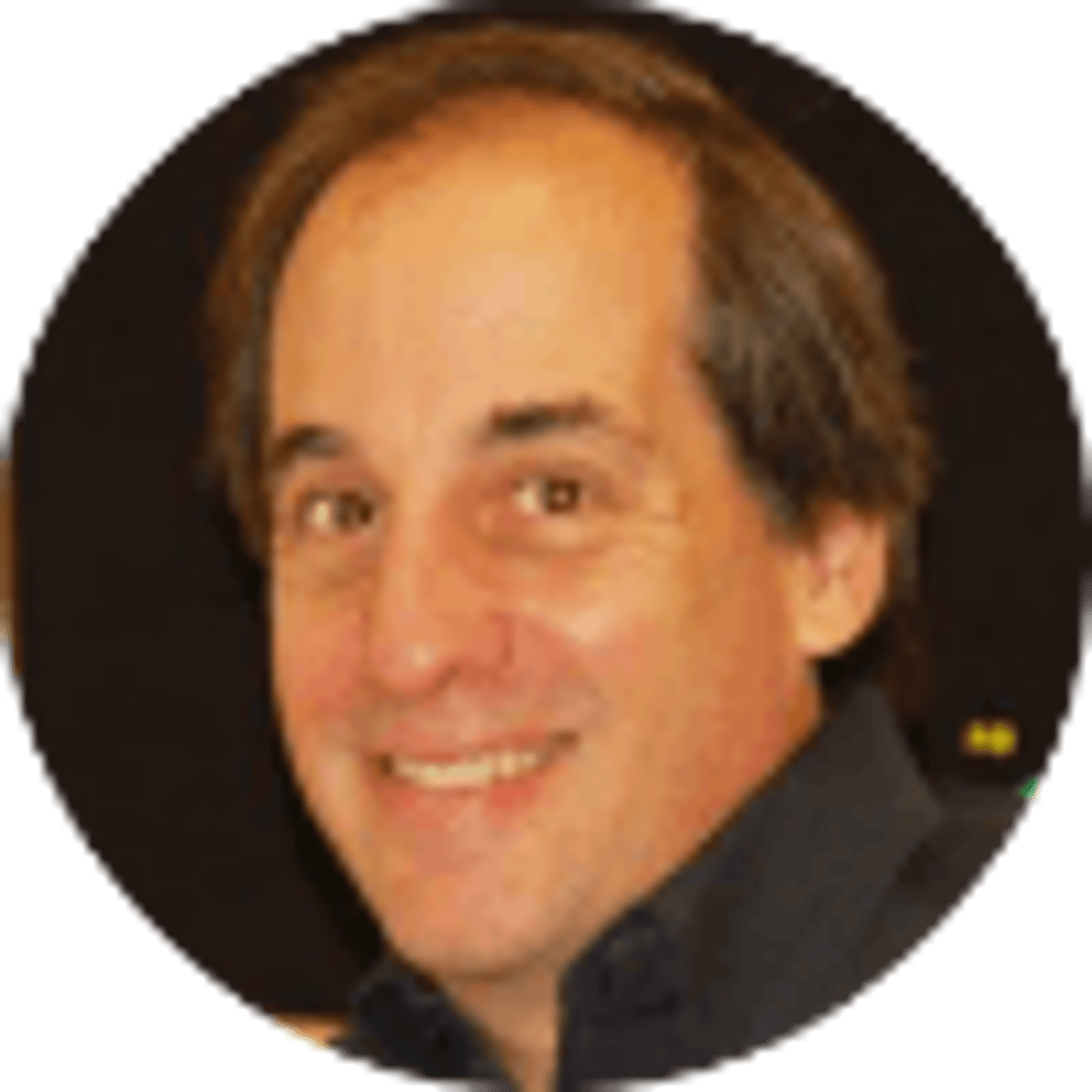 Chet Fussman, a former horse racing writer and longtime sports editor of the Florida Times-Union in Jacksonville, is a poker and blackjack player and frequent sports bettor.