Top 7 Maryland Sportsbooks - Maryland Sports Betting Sites Offer $10K in Bonuses
Betting is live
in Maryland
Offers Verified on April 2nd

1

21+, Terms and Conditions Apply

46

PLAYERS REDEEMED TODAY!

2

Get $200 in Bonus Bets when you Bet $10 on March Matchups

21+, Terms and Conditions Apply

3

Bet $5, Win $150 in Bonus Bets If Your Bet Wins

21+, Terms and Conditions Apply

4

Bet $50, Get $111 + Get Up To $1,000 in Fred Bets

21+, Terms and Conditions Apply

5

No Sweat First Bet Up To $1,000

21+, Terms and Conditions Apply

6

2nd Chance Free Bet Up To $500

21+, Terms and Conditions Apply
Our trusted sports betting partners bring you safe and fun playing experiences
Maryland Sports Betting Timeline
November 28th, 2022
Geolocation tracking company GeoComply announces there were 16.5 million geolocation transactions in Maryland from November 23 through November 27, which was on par with New Jersey (17.1), a far more populous state, for that time period.
December 12th, 2022
The Maryland Lottery and Gaming Control Agency reports the Old Line State took in $186.08 million in bets in the first full week of Maryland sports betting.
January 4th, 2023
Fanatics expects to launch a sportsbook in Maryland and other states in Q1 2023, it was revealed during a Massachusetts Gaming Commission meeting.
Which Betting Sites are Live in Maryland?
Maryland sports betting is live and there are currently seven operators taking legal bets: DraftKings Maryland, FanDuel Maryland, BetMGM Maryland, Caesars Maryland, FanDuel Maryland, PointsBet Maryland, BetRivers Maryland and Barstool Maryland.
Those are seven of the 10 online sportsbooks that were granted licenses in mid-November. Here's a look at the online Maryland sportsbooks that have launched or are expected to launch in the coming weeks:
DraftKings Maryland ✅
FanDuel Maryland ✅
PointsBet Maryland ✅
BetRivers Maryland ✅
Barstool Maryland ✅
Betfred
Fanatics
BetPARX
✅ Went live at 9 am ET on November 23.
The Maryland Lottery and Gaming Commission announced there was $186.08 million wagered by Maryland sports bettors from November 23 to November 30. Here's a look at which sportsbooks led the way in terms of handle:
FanDuel Maryland: $89.9 million
DraftKings Maryland: $69.6 million
BetMGM Maryland: $15.07 million
Barstool Maryland: $5.5 million
Caesars Maryland: $3.46 million
PointsBet Maryland: $1.6 million
BetRivers Maryland: $631,175

Many more Maryland online sportsbooks are expected to go live in the coming weeks and months. Overall, there could be up to 60 mobile licenses awarded and up to 30 Class B facility licenses. Keep this page bookmarked for updates on Maryland online sports betting.

Top Maryland Sportsbooks To Place Bets With Today

Top Maryland Sportsbooks Coming Soon

Android Betting Apps & iOS Betting Apps Now Live in Maryland

All Maryland sports betting operators offer a mobile app for iOS and/or Android devices, free to download. The list of live online Maryland sportsbooks is below. Other names will be added as the state's Sports Wagering Application Review Commission awards sports betting licenses.




Bonuses & Promotions at Maryland Sports Betting Sites

Every top online sportsbook offers some kind of welcome bonus to draw in new customers, and sports betting in Maryland will be no different.

One of the most popular is a deposit match, up to 100%. How do these bonuses work? The sportsbook matches your deposit amount with an equal number of bonus dollars. What's the catch? You can't withdraw the bonus funds until you've risked those bonus dollars a set number of times (several sportsbooks have just a 1x wagering requirement, though), sometimes on specific wager types or with minimum odds. Often those bonus funds, which are presented as free bets, are not eligible for withdrawal - just any winnings from those bets.

Other common Maryland sports betting bonuses are risk-free first bets, where you're forgiven if your first bet loses. If your first bet loses, you get an amount equal to that back as a free bet. Again, there may be additional requirements depending on the site.

Some other great offers you'll see are odds boosts that you can earn through more betting in order to create an occasional high-advantage bet for yourself. You can expect Maryland sportsbooks to sprinkle rewards to their customers over time, either by offering a surprise early payout of a futures bet, forgiveness from a heartbreaking last-second loss (known as a 'bad beat'), cashback directly to your account and wacky celebrity tie-in contests where you win more if you bet with the star.

Online sports gambling Maryland-style will no doubt feature similar enticements.

Is Maryland Sports Betting Legal?

Maryland sports betting is legal. Retail sports betting has been live since December 2021, but now online sports betting is live as well. Seven Maryland online sportsbooks started taking bets on November 23. They are: BetMGM Maryland, Caesars Maryland, FanDuel Maryland, BetRivers Maryland, PointsBet Maryland and Barstool Maryland.

Maryland Betting Sites Updates

December 14, 2022 2022: Bally Bet and WynnBET are awarded mobile sports betting licenses by the Maryland Lottery and Gaming Commission.
December 12, 2022 2022: The Maryland Lottery and Gaming Control Agency reports the Old Line State took in $186.08 million in bets in the first full week of Maryland sports betting.
November 28, 2022: Geolocation tracking company GeoComply reports there were 16.5 million geolocation transacations in Maryland from November 23 through November 27.
November 23, 2022: Maryland online sports betting officially launches with 7 online sportsbooks taking bets. Those Maryland online sportsbooks are: DraftKings Maryland, FanDuel Maryland, BetMGM Maryland, Caesars Maryland, FanDuel Maryland, PointsBet Maryland, BetRivers Maryland and Barstool Maryland.
November 22, 2022: Governor Larry Hogan announces 7 approved Maryland online sportsbooks will start taking bet at 9 am. ET on November 23. They are: BetMGM Maryland, Caesars Maryland, DraftKings Maryland, FanDuel Maryland, BetRivers Maryland, PointsBet Maryland and Barstool Maryland.
November 17, 2022: The Maryland Lottery & Gaming Commission announces approved online sports betting operators can launch on November 23, nearly a year after retail sports betting went live in the state.

Benefits of Legal Maryland Sports Betting

Unlike offshore betting sites, all sites approved by the Maryland Lottery and Gaming will have been vetted to ensure that they are above reproach. Once Maryland lawmakers have completed the vetting process and Maryland Lottery and Gaming have awarded sportsbooks licenses, these Maryland sports betting sites operating in the Maryland sports betting market will be continually monitored and required to live up to the highest standards. Offshore sites face no such regulation, are risky and are never recommended.

Legal Maryland Sportsbooks

Retail sports betting has been live in Maryland since Dec. 9, 2021, while online Maryland sports betting didn't go live until November 2022. There are many betting apps available now and six retail options: BetMGM Maryland (Oxon Hill), Caesars Sportsbook Maryland (Baltimore), FanDuel Maryland (Hanover), Twinspires Maryland (Berlin), PointsBet Maryland (Colonial Beach, VA) and Barstool Maryland (Perryville). Take a look below.

| | | | |
| --- | --- | --- | --- |
| Operator | Casino | Opened | Location |
| BetMGM Sportsbook | MGM National Harbor (Oxon Hill) | 12/9/21 | 101 MGM National Ave, Oxon Hill |
| Caesars Maryland Sportsbook | Horseshoe Casino (Baltimore) | 12/9/21 | 1525 Russell St., Baltimore |
| FanDuel Maryland Sportsbook | Live! Casino & Hotel Maryland (Hanover) | 12/10/21 | 7002 Arundel Hills, Hanover |
| PointsBet Maryland Sportsbook | Riverboat on the Potomac | 9/8/22 | 301 Beach Terrace, Colonial Beach, VA |
| Barstool Maryland | Hollywood Casino Perryville | 12/23/21 | 1201 Chesapeake Overlook Pkwy, Perryville |

Maryland Sports Betting History

Here is the history of sports betting in Maryland.

2021: Maryland Governor Larry Hogan signs bill HB940 into law after it is passed by the Maryland state senate and house. Passage of this bill and Hogan's signature officially make retail and online sports betting in Maryland legal.

2020: Betting on sports in Maryland is approved by state voters in a November vote. They cast a majority of ballots in favor of a referendum approving of the legalization of betting on sports in Maryland.

2018: The Supreme Court of the USA rules by a 6-3 vote that the Professional and Amateur Sports Protection Act is unconstitutional. This move is opening the door to legalized sports betting in all 50 U.S. states.

2012: A state-wide referendum passes in favor of casino gambling in Maryland. This enables casinos to open across the state.

2008: Slot machines are legalized on Maryland.

1973: The Maryland Lottery is legalized and launched.

1963: Maryland bans slot machines. This brings an end to this type of gambling in the state for the next 45 years.

1943: Slot machines are legalized in Maryland. However, usage of these machines is only permitted in certain counties.

1920: Maryland legalizes pari-mutuel wagering. This helps to launch Maryland as one of the premier horse racing states in the USA.

1834: New licenses for lotteries are banned. All lotteries in Maryland are outlawed.

1791: Good cause lotteries are legalized. This makes Maryland one of the first states to offer legalized gambling in the United States.

Governor Larry Hogan Legalizes Maryland Sports Betting

On May 18, 2021, when Maryland Governor Larry Hogan signed bill HB940 into law, it officially began the process that will ultimately launch legalized sports betting across the state of Maryland.

The bill could eventually permit more than 100 sportsbooks to operate in Maryland, which will be the highest number of any U.S. state that has legalized sports betting. Hogan has indicated that he believes there will be legal sports betting in Maryland in time for the NFL playoffs and the Super Bowl.

Maryland Sports Betting Law

The bill signed into law by Hogan ratified the details of how Maryland sports betting will be licensed and regulated, as well as how many licenses and of what type will be available within the state.

Maryland sports betting law allows for a combination of online and in-person sports betting licenses. Up to 60 online licenses can eventually be awarded, along with in-person licenses for the state's six casinos, three pro sports stadiums (Baltimore Ravens, Orioles, Washington Football Team), two thoroughbred race tracks, certain off-track betting facilities and the state fairgrounds. Online and retail licenses will also be available to smaller non-gaming business, such as bars and restaurants, encouraging inclusivity.

State casinos, racetracks, pro sports franchises and sports stadiums will be permitted to apply for Class A 1-2 sports betting licenses.
There are also 30 Class B 1-2 retail licenses available to off-track betting site, bars and restaurants and amusement halls.
There will be as many as 40 retail licenses available.
Both Class A and B licensees will be permitted to apply for online sports betting licenses, of which 60 will be available.
All licenses will be good for five years.
All sports wagering licensees in Maryland will pay 15% of the gross revenue from sports wagering to the state. The funds contributed to the state will be used to support public education programs that are part of the Blueprint for Maryland's Future Fund, under the control of the Comptroller of Maryland.
Bets will be able to be placed in a sports-wagering lounge, via a self-service kiosk or machine in a facility with a license or through online sports wagering.
Whether wagering in person or online, a bettor must be physically located in the state.
Bettors must be at least 21 years of age to legally bet in Maryland.

Most Popular Online Sports Bets in Maryland

Maryland sportsbooks will offer all of the most popular sports wagers. The menu will include traditional pre-game bets, in-game wagering, futures bets and more. A look at the most popular Maryland sports betting wagers:

Point Spread: One team is favored over another by a specific number of points, set by the oddsmakers. Bettors can choose the favorite or underdog.
Moneyline: A wager on a team to win a game, based on odds set by the sportsbook. No point spreads involved.
Totals: Also known as over/under, it is a wager that the combined score of both teams in a game will be over or under the total set by the sportsbook.
Parlays: A single wager on two or more games, all of which must win for the parlay to cash. The more teams in the parlay, the higher the payoff.
Futures: A wager on a team or event to be determined at a future date. Among the most popular are NFL futures, in which bettors can wager on a specific team to win the Super Bowl or exceed a regular-season win total set by the sportsbook.
Teasers: Wagers in which bettors can adjust the point spread in their favor in exchange for reduced odds. Generally used in a parlay format.
Proposition bet: A wager on something that may or may not occur in a specific game and doesn't necessarily affect the final outcome. prop bets examples: Will Ravens QB Lamar Jackson rush for two touchdowns or more in a specific game? How many home runs will the Orioles hit in a game?
In-play (live) wagering: Wagers made while the game is in progress, with odds adjusted in real time as the action unfolds. Dozens of live betting options are available for most pro games.

What Sports Leagues Can I Bet on in MD?

Maryland bettors can wager on every popular sports league and many of the less-popular ones. The Maryland sports betting list includes the

Betting lines will also be offered on a wide range of international sports, including:

You can also legally bet on eSports in Maryland.

MD Major Sports Events to Bet on

Maryland is home to the Baltimore Orioles, which makes the MLB postseason and World Series significant betting events. The state's proximity to Washington D.C., which has teams in all four of the major U.S. sports leagues, will generate plenty of betting interest for the NBA Finals and Stanley Cup playoffs.

The PGA Tour returned to Maryland in 2021 for the BMW Championship, the tour's penultimate playoff event. Pimlico Race Course in Baltimore is home to the Preakness, second jewel of the thoroughbred racing's Triple Crown, and one of the sport's top betting events.

How to Sign Up and Place a Sports Bet in MD?

If you're wondering how to bet on sports in Maryland, you'll find it's quite easy to go from sitting on the sidelines to playing the big games. To bet online, first create and fund an account with one of the providers we listed above and follow the steps below.

Create an Account and Profile For Maryland Sports Betting

You'll need to create credentials and provide standard profile information. In addition, many online Maryland sports betting operations will require you to verify your age, email address, and/or phone number, and provide security questions. Maryland gambling laws might require additional information.

Add Funds To Your Maryland Sportsbook Account

Now your account is created, you have to fund it and select your bonus offer. There are many ways to add to your balance, from online banking to credit card to Play+, PayNearMe and e-wallets such as PayPal. Be sure to enter the welcome offer promo code to collect your signup bonus.

How to Download a Maryland Online Sportsbook App

If you are betting via mobile device, you'll be asked to download the sportsbook's app. This will be specific to the Maryland betting vendor. If you're betting on the web, just go to the sportsbook's site of the App Store. All sportsbook apps are available for iOS and Android.

Time to Bet At Online Maryland Sportsbooks

With your newly minted account, it's time to navigate to your favorite event, drill into the specific bets you like, enter the amount you want to risk and go. Once the app or website verifies that you're inside Maryland's state borders, you've got a bet!

How Deposits and Withdrawals Work at Online Maryland Betting Sites

Maryland online betting sites will make the process to deposit and withdraw funds as simple as possible. Maryland bettors will have a wide range of deposit options, several of which will transfer funds instantly into your online account. The most popular:

Withdrawals take longer than deposits and may require a 24-48 hour approval process. Using the same method for both deposits and withdrawals tends to work best. You may be asked to provide ID when making a first-time withdrawal to verify identity.

Features of Top Maryland Betting Sites

Here's what you should expect to see at MD online betting sites in Maryland:

Intuitive User Interface For Maryland Sports Betting Apps

Maryland mobile sports betting apps will use state-of-the-art technology, and your user interface should be simple to navigate. Prominent menus and easy-to-use betslips make the app as easy to use as the desktop version. The app should be responsive and compatible with all of your mobile devices.

List of Betting Odds For Maryland Sports Betting

Maryland sports bettors will find up-to-date odds and betting lines on a huge range of games. Expect to find slight differences in odds and prices among Maryland betting sites. Maryland players should take advantage by signing up with more than one online Maryland sportsbook to secure the best possible odds.

Live Betting and/or Live Streaming

Promotions vary by sportsbook operator, but MD bettors won't have to look hard to find them. Daily promotions are prominently displayed and often provide bettors with a useful edge. Examples include daily odds boosts, reduced juice on games, parlay insurance and enhanced payoffs on specific sports.

Safety and Security For Maryland Online Sports Betting

Maryland bettors want to know they are placing legal wagers at regulated sites and that their personal information is secure. Your Maryland betting operator should have a reputable and trustworthy history and operate on a secure and encrypted connection.

We have high standards when it comes to assessing the best options for online sports betting in Maryland, and our favorites all have similar characteristics. We've got a staff of experts who know what makes for a good sports betting experience for casual bettors, serious bettors and everyone in-between. Here's what we look for:

Security For Maryland Sports Betting

Whether you do your legal sports betting online or in person, you're trusting strangers with your money. We expect sportsbooks to be established companies with a history of financial and operational health. In addition, it's important that your bookmaker treats data security as their highest priority. All legal and licensed betting sites in Maryland will use the latest encryption technology to protect your data.

Fair Play Guidelines For Maryland Sports Betting

Because the sports betting industry is new to much of the United States, the states that have legalized betting are still getting the hang of regulations and standards. We look for sportsbooks that have a good reputation for treating bettors fairly and responsively in all situations and in other states where they operate. Your sportsbook should publish clear policies for things like bet cancellation and dispute resolution.

Transaction Ease For Maryland Sports Bettors

Mostly a concern for online bettors, it should be easy to add and withdraw money to your account. That means there should be multiple options, minimal fees and the timelines the operator publishes should be honored. For bettors who like to bet on and at retail establishments, there should be minimal red tape involved in opening accounts and connecting them across different betting channels.

Bonus Offers For Maryland Sports Betting

Sportsbooks work hard to lure bettors with freebies, bonuses and perks of all shapes and sizes. It might surprise you, but these offers can give you a real edge, whether you're just learning the ropes or if you're an experienced bettor. See the section below for more detail on sportsbook bonuses, but we look for lucrative offers with attainable playthrough requirements.

The Overall Sports Betting Experience

A good online betting experience means a high-performing, well-organized site, with easy navigation, great customer service and betting opportunities galore. We look for operators that provide the complete package.

Other Evaluation Factors for Online Bookmakers

Reputation: We listen to you, and we monitor what people are saying about bookmakers. If we recognize a trend - positive or negative - with one of Maryland's online bookmakers, we'll make sure you know about it.

Accessibility: You should be able to access the betting menu and make your bets in the way you want to. That means high-performing web and mobile apps that are compatible with the most popular browsers and operating systems.

Reliability: There should be no question that when you're ready to place a sports bet on a Maryland online sports betting site, the web platform or mobile app is ready for you. All scheduled outages should be communicated to users, and unscheduled outages should be rare and treated as an all-hands-on-deck emergency by the company.

Payment and Withdrawal Options: The best online bookmakers help you connect your bank account to your Maryland online sports betting account so deposits and withdrawals flow nearly instantaneously. In addition, there should be a variety of bookmaker deposit options for moving money in and out of your account, from slow, simple, and free, to faster (and nearly free).

Variety of Bets: While state law will dictate broad limitations on what sports bettors can wager on, the best Maryland sportsbooks will offer a betting menu that is both wide and deep. That means you can bet on the most popular worldwide sports and special events and have a variety of betting options within a given contest. That translates to a long list of derivatives, team props and player props.

Better Odds: Odds will vary between establishments but should ensure that your bookmaker's fees aren't unreasonably high on the sport you like to bet the most. It's important to know how odds work so that you understand how to check the odds! A 2-way parlay of -110 bets should always pay about +260. Coin-flip bets (like point spreads and totals) should be offered at -110 on both sides the majority of the time.

Benefits of Legal Online Sports Betting in MD

If you're a bettor in Maryland, be patient. Legal online sports betting operators will hopefully be open soon, and they'll likely roll out the red carpet for bettors in the form of terrific welcome bonuses and perks. If you just can't wait, drive to a neighboring state, or try Daily Fantasy Sports, which are perfectly legal in Maryland.

We never recommend betting with an offshore site, as they are not licensed and regulated in the United States. That means you don't get the same legal protections as you would with a legal, US sportsbook. Betting with an offshore bookmaker won't prompt the FBI to put a grainy photo of you up in the post office, but because they are not legal in the US, critical tasks like withdrawing funds, getting customer support or resolving disputes can become dicey.

Top 5 Maryland Sports Teams to Bet On

The sports betting law passed by Maryland's legislature in April 2021 was expansive not just in terms of the number of licenses issued, but also with regard to the teams available to bettors. That, plus Maryland's proximity to teams in southeastern Pennsylvania and the District of Columbia make for a varied and nutritious betting diet.

Why Place Bets At Online Maryland Sportsbooks?

Bettors clearly prefer wagering online. In most states that allow both online and in-person wagering (as Maryland does), 90% or more of all betting handle is placed online. Among the reasons why:

Convenience: Maryland bettors will have access to sports wagering 24/7 on their smartphone or home computer from anywhere inside the state. That kind of convenience is hard to beat.

Best odds: Signing up with multiple Maryland sportsbooks allows bettors to simultaneously compare odds and moneyline prices to extract the most value from each wager.

Bonuses and promotions: Both are available exclusively to online players. While most bonus offers are geared toward signing up new players, some are available to existing account holders.

Responsible Gambling For Maryland Online Sports Betting

Maryland has a long history with horse racing and casino gambling. And like most states that have legalized sports betting, part of the money collected from the new taxes and fees from the new law will contribute to funding responsible gambling education and support. Bettors in Maryland can go to mdgamblinghelp.org for a list of resources. Additionally, every licensed and legal sportsbook makes Responsible Gaming part of its platform, offering robust resources to bettors to help identify if they have a problem and where they can go for help.

Most Maryland sports betting FAQs have to do with where the legislative and licensing process stands.
About the Author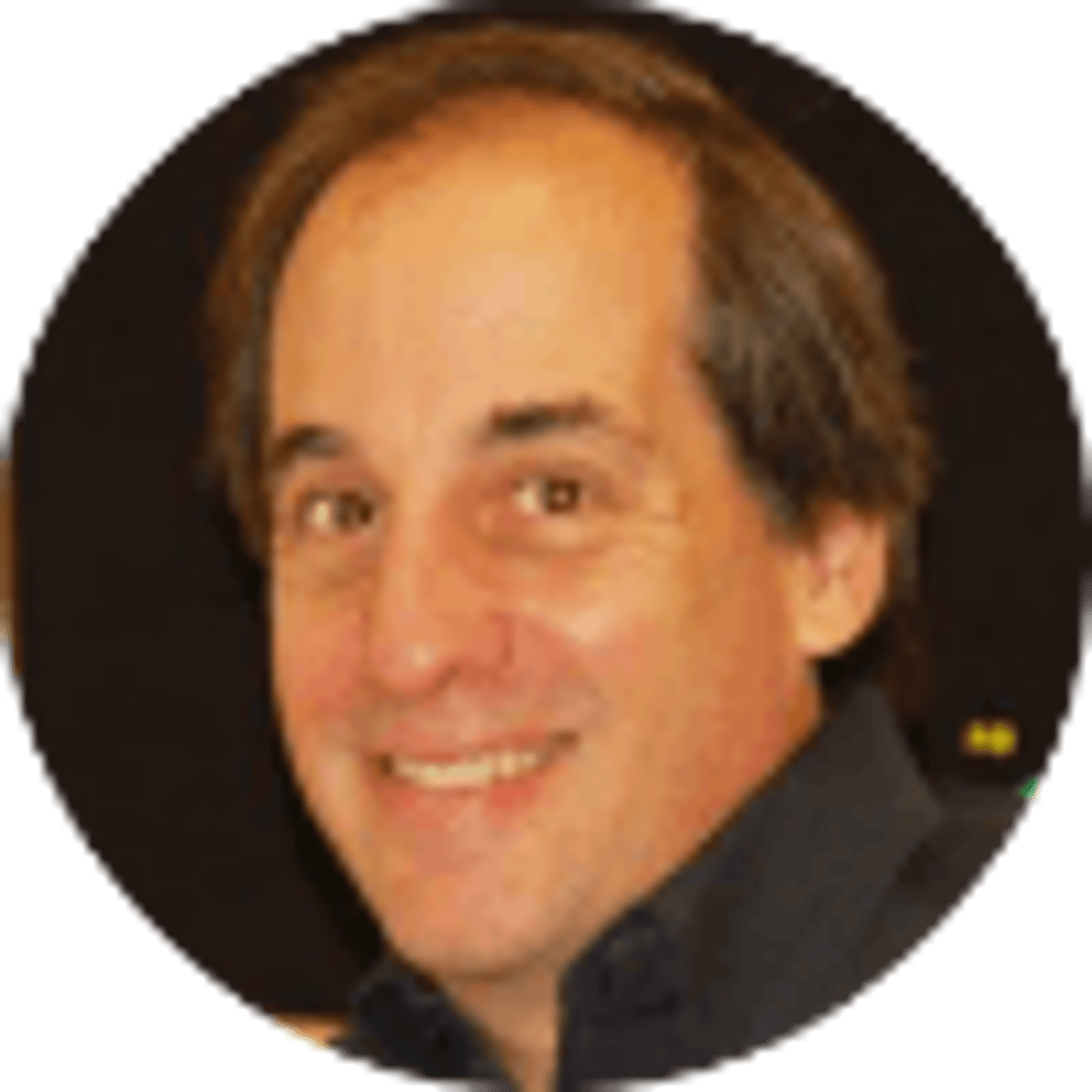 Chet Fussman, a former horse racing writer and longtime sports editor of the Florida Times-Union in Jacksonville, is a poker and blackjack player and frequent sports bettor.