Kentucky Sports Betting: Legal KY Betting Sites & Sportsbooks
Kentucky sports betting could be live as soon as 2023. You can learn all about the best Kentucky sportsbooks and top Kentucky betting sites that could be coming to the Blue Grass State here.
1

Ohio Offer: $1,500 on Caesars

21+, Terms and Conditions Apply

31

PLAYERS REDEEMED TODAY!

2

Ohio Offer: Bet $1 and Get $365 in Bonus Bets

21+, Terms and Conditions Apply

3

Ohio Offer: Deposit $50, Get $200 in Bet Credits

21+, Terms and Conditions Apply

4

Get $200 in Bonus Bets when you Bet $10 on March Matchups

21+, Terms and Conditions Apply

5

Ohio Offer: Bet $5, Win $150 in Bonus Bets If Your Bet Wins

21+, Terms and Conditions Apply

6

Ohio Offer: Get up to a $250 bonus

21+, Terms and Conditions Apply

7

Ohio Offer: No Sweat First Bet Up To $1,000

21+, Terms and Conditions Apply

8

Ohio Offer: 2nd Chance Bet Up To $500

21+, Terms and Conditions Apply
Our trusted sports betting partners bring you safe and fun playing experiences
While there are no legal sports betting options available in Kentucky just yet, that could change some time in 2023.
Representative Adam Koenig led the most recent effort to legalize sports betting with the introduction of House Bill 606 in February of 2022. The bill faced some opposition but was approved by the House and sent on to the Senate. Unfortunately, the Senate could not agree on the legislation prior to the end of the legislative session meaning that legal sports betting is not possible for 2022.
However, there are strong indications that any new efforts to pass through legislation will be met with less resistance. This along with significant public support for a regulated market means that 2023 could finally see the launch of legal Kentucky sports betting in the Bluegrass State.
What we do know is Ohio sports betting is now live and Kentuckians will likely cross the border to bet on sports since sports betting in Kentucky won't be available for the foreseeable future.
Expected Top Kentucky Online Sportsbooks
Kentucky is surrounded by states with legal sports betting and the strong public support for a legal, regulated industry suggests that the Bluegrass state will be a lucrative market once it has launched.
While there are no clear details as of yet on what a legal Kentucky sports betting industry would look like, we can surmise that any future sports betting bills introduced will be similar to HB 606 that passed through the House in 2022.
The previously approved legislation made provisions for Kentucky's existing racetracks to partner with a mobile sports betting provider. With lawmakers eager to protect the state's horse racing industry, it's likely that any new bills will make the same provisions. This could bring the total of KY online sportsbooks to seven once the industry has launched.
Below are the online Kentucky sports betting operators that are most likely to launch once Kentucky sports betting has been legalized.
DraftKings Sportsbook KY

Since 2018, DraftKings has been one of the market leaders in sports betting in the USA. The company famous for its Daily Fantasy Sports products now operates sportsbooks in 18 states and counting. It currently holds partnership agreements with a number of professional teams and leagues, such as the NFL, but has no such deal with any Kentucky-based sporting organizations.
DraftKings online sportsbook has a great interface that while a little busy at times, is actually quite easy to navigate. This makes it a great choice for first time bettors. That said, the extensive range of Kentucky sports betting markets and highly competitive odds also make it a favored option of the seasoned sports fan.
While DraftKings is often considered the market leader, it's FanDuel that leads in terms of both revenue and the number of registered users on the platform. Another Daily Fantasy Sports giant, FanDuel is now no stranger to sports betting launching in 2018 in NJ. The company has since expanded to offer mobile sports betting in 15 states with more planned for the near future.
FanDuel has invested heavily in its online sportsbook and it shows. Both the mobile app and the website are intuitive and very well laid out making navigation a breeze. Much like its counterpart, FanDuel offers odds on a wide range of markets which, along with its solid reputation, makes it one of the most popular sportsbooks online.
FanDuel Sportsbook KY
While DraftKings is often considered the market leader, it's FanDuel that leads in terms of both revenue and the number of registered users on the platform. Another Daily Fantasy Sports giant, FanDuel is now no stranger to sports betting launching in 2018 in NJ. The company has since expanded to offer mobile sports betting in 15 states with more planned for the near future.
FanDuel has invested heavily in its online sportsbook and it shows. Both the mobile app and the website are intuitive and very well laid out making navigation a breeze. Much like its counterpart, FanDuel offers odds on a wide range of markets which, along with its solid reputation, makes it one of the most popular sportsbooks online.
BetMGM Sportsbook KY

BetMGM is the online betting arm of MGM Resorts International. It was originally launched as a limited and quite basic sportsbook under the PlayMGM moniker.
However, following a 50-50 partnership with Entain Group (one of the biggest sports betting operators on the planet) and significant upgrades to all online operations, it was rebranded as BetMGM and is now an industry leader operating in 16 states.
BetMGM offers similar sports betting products to both FanDuel and DraftKings and like its competitors, it has a great user interface that is easy to use. However, one of the most notable features of BetMGM is the focus on players with an impressive rewards program. If you're a regular bettor, then this might be the best option for you.
Caesars Sportsbook KY

In 2020, Caesars Entertainment purchased William Hill, one of the biggest retail and mobile sports betting companies in the world. Following the acquisition, Caesars began the process of rebranding all William Hill sportsbooks to the Caesars name. As a result of existing market access deals and newly agreed ones, the company now operates mobile sports betting in 16 states.
Thanks to the technology behind William Hill's online sports betting operations, Caesars now runs a sleek sportsbook and app. With numerous betting markets covered and a rewards program comparable to that of BetMGM, Caesars has quickly become one of the most popular online sportsbooks in the USA.
Twinspires Sportsbook KY
TwinSpires is the sports betting arm of Kentucky racetrack owner Churchill Downs Inc. It originally launched as an online racebook but merged with sister company BetAmerica to become a sportsbook.
Unfortunately, Churchill Downs Inc. recently announced that it will shutter TwinSpires sometime in the near future meaning that Kentucky's own sports betting brand will likely never be legally available in its home state.
BetRivers Sportsbook KY
BetRivers Sportsbook is owned by Illinois-based Rush Street Interactive. The company also runs the BetRivers Sportsbook under the PaySugarHouse brand in both Connecticut and New Jersey. Although a little less popular than some of the other names on this list, BetRivers is still available in 11 states.
Rush Street Interactive is a powerhouse in online gambling and as you'd expect from a company of its stature, the BetRivers sports betting platform delivers on all fronts. It's a sleek website with all betting options easy to locate.
There's no loss of features on the mobile app with a wide variety of sports betting markets covered. One of the most notable betting options is the Jackpot Parlay which chooses random sports and bets to help you build a parlay wager. All in all, this is a solid sportsbook that is likely to appeal to Kentucky gamblers.
Potential Mobile Sports Betting Apps in Kentucky
Previous legislative moves have all made provisions for mobile sports betting apps in Kentucky. The most recent bill that was approved by the House allowed for up to seven mobile Kentucky sports betting apps to enter the state in partnership with Kentucky racetracks.
If similar legislation is passed next year, then local gamblers will be able to place wagers at Kentucky online sportsbooks.
The operators who are likely to enter the market all offer both web-based and mobile sports betting options. This means that Kentucky sports betting would be available on any device regardless of your location in the state.
KY Sports To Bet
NFL Betting

Although there are no NFL franchises based in Kentucky, football remains one of the most popular professional sports leagues among local sports fans. Many opt to follow the Cincinnati Bengals as they are the closest to the state but there is also quite a lot of support in the state for the Dallas Cowboys. Once sports betting is legalized in the state, the Super Bowl will no doubt be one of the most wagered-on sporting events at Kentucky betting sites.
MLB Betting
Major League Baseball may not be quite so popular in Kentucky as it is in other states, but once the playoffs and the World Series roll around, wagers on baseball tend to skyrocket. One of the most popular types of bets on the MLB is the proposition bet where a fan will bet on a specific aspect of a player or team's performance within the game. While there are no MLB teams in Kentucky, this won't stop sports fans from making a few prop bets of their own once sports betting is legalized in the Bluegrass State.
NHL Betting

NHL betting can be a little different to wagers placed on other major league sports. This is because ice hockey tends to be a lot lower scoring than other sports. For this reason over/under bets and prop wagers are very popular at sportsbooks offering NHL odds. With no team in the NHL, it remains to be seen whether or not wagering on the NHL will prove as popular as the NBA or NHL at KY sportsbooks.
College Sports

Kentucky sports fans love their college sports, particularly college basketball. However, wagering on local college sports may not be an option if sports betting is legalized. This is because many state governments place an outright ban on wagers involving in-state college athletes. It remains to be seen if this will be the case in Kentucky.
Promotions & Offers At Kentucky Online Sportsbooks
The best sportsbook promo codes and other welcome incentives are often offered to new customers at Kentucky online sportsbooks. This is because more often than not, a local sports betting market is highly competitive with multiple operators trying to attract customers. There are even regular promotions offered to existing customers to ensure that they stay loyal to the sportsbook.
These types of promotions are particularly useful to new bettors as they often allow you to make a free bet without spending your own money. This gives you the chance to take a sportsbook for a test drive to see if it's a good fit before investing too much of your own money.
Here are a few of the most common promotions and offers that we are most likely to see at Kentucky sportsbooks.
Risk-Free Bets 
A risk-free bet allows a bettor to place a wager without running the risk of losing any cash. The wager is made and if it turns out to be a losing bet, the stake is refunded in the form of site credit. The great thing about this type of wager is that it allows a bettor to make a bet on a sport that they are unfamiliar with or to try out a particular type of wager without losing any cash.
Deposit Match
Deposit match bonuses are a promotion that sees any deposit made by the bettor matched by the sportsbook. An example would be a 100% deposit match bonus of up to $500. In this instance any deposit made by the bettor would be matched up to a maximum of $500.
This type of bonus is usually offered to new customers as a welcome incentive but can also be offered to existing customers. It's worth noting that there may be some wagering requirements that must be fulfilled before the full amount of the bonus can be redeemed.
The obvious benefit here is that you can get additional site credit to make more wagers. The downside is that you'll need to wager more to get the full bonus.
Odds Boosts
An odds boost is a promotion that will offer heightened odds for a specific sporting event. This could be for any type of wager. For example, a sportsbook may offer odds of -160 for an NFL team to win a game. These NFL odds may be boosted to +100 or something similar prior to the game. The idea with these types of promotions is to build interest in a particular event.
Odds boosts are quite common and each sportsbook will usually offer boosts on a daily basis.
Referral Bonuses
A referral bonus is sometimes offered to an existing customer who can redeem the bonus once a friend joins the sportsbook. This bonus is usually in the form of site credits and is subject to some conditions. For example, the friend must make a deposit and place wagers totaling a certain amount before the bonus can be redeemed.
These bonuses are only beneficial if you are sure that your referral is going to place wagers and be active at the sportsbook from the outset.
Parlay Insurances
A parlay is a combined wager on two or more separate events. Both legs of the wager must come through to win the combined bet. However, parlay insurance means that if one leg falls through, you can still get a refund up to a certain amount.
This is a great promotion for those who are new to parlay wagering or who are gambling on sports that they are unfamiliar with. However, parlay insurance usually only covers a stake up to a maximum amount such as $25.
No Deposits
The no deposit bonus is perhaps the king of all promotions for a new bettor. This type of bonus simply requires that a new user registers at the sportsbook and that's it. The bettor can then place a wager using the bonus without having to make any deposit of their own.
This is the perfect way to test out a sportsbook to see if it's a good fit. Bear in mind though that there may be some restrictions on the wager and any winnings from a bet made using a bonus cannot be withdrawn until the bettor meets specific wagering requirements. These can include making a deposit or placing wagers to a multiple of the original stake such as 30X or 50X.
Reloads
A reload offer is exactly what it sounds like, an offer that will top up a bettor's account with site credit. These offers are usually for existing customers and will sometimes be based on their previous betting activity. They can come in the form of that top up just mentioned or a free bet.
Whatever form it takes, the reload bonus will have very specific conditions such as wagering a certain amount before the full reload can be redeemed.
Kentucky Teams To Bet on
While there are no professional sports teams based in Kentucky, local sports fans have been known to have a particular affinity for the NFL's Cincinnati Bengals (the closest team geographically) and the Dallas Cowboys. Meanwhile baseball fans will most likely follow the Cincinnati Reds.
Kentucky is more of a college sports state and there are some hugely successful college teams that local fans support such as the Louisville Cardinals and the Kentucky Wildcats. However, it remains to be seen whether or not Kentucky sports betting sites will allow wagers on events involving in-state college athletes.
Choosing The Best Kentucky Online Sportsbook
Choosing the best Kentucky online sportsbook could be a little confusing for a first-time bettor as we expect to see at least seven options available once the market has launched. However, some sportsbooks will certainly be a better choice than others depending on the user's needs. With this in mind, here are some of the ways that you can determine if an online sportsbook is the right choice for you.
Great Reviews
The first port of call should be a sports betting review website just like the one you're on right now. This will give you an unbiased review of the sportsbook including the pros and, most importantly, the cons.
Here at Bookies, we do this by gauging customer feedback on the sportsbook in question and then going ahead and using it ourselves. This way we can give you a genuine opinion based on fact and not just secondhand information.
Remember too that we will review every legal KY online sportsbook once it has received regulatory approval and launched in the state.
Bets Allowed
There is a wide variety of betting types offered across the majority of online sportsbooks and we explain those in detail a little further down the page.
What we will say here is that it's important to make sure that the sportsbook you choose offers the full range of betting options.
This is not only because you want the best service possible but also because it's always good to have multiple options so you can make the most of the odds available to maximize your chances of winning.
Great Pricing On Betting Lines and Odds
It's surprising how much difference can be found between the betting lines and odds at one sportsbook and the next.
This is something that many bettors fail to realize which means that they miss out one finding better value at competing sites and one of the reasons that we go to great lengths to vet all KY online sportsbooks so that we can recommend those with the best odds.
That's also why it is so vital that any regulated market has multiple options for bettors. In fact, we even recommend opening an account with more than one sportsbook as some may have better odds for certain sports.
Frequent Kentucky Sports Betting Bonuses
Bonuses are not just for new customers although sometimes it might feel that way. The fact is that once the initial launch phase has passed, sportsbooks need to do all they can to keep their bettors loyal. They can do this by offering those competitive odds mentioned earlier or by running regular promotions.
These promotions can take the shape of a risk-free bet or a deposit match bonus. Whatever form it takes, it's important that they are regular promotions that reward bettors for their activity on the site. For this reason we only recommend KY sportsbooks that have some sort of bonus or risk-free bet.
Excellence In User Interface
Building your bet should be as simple as it is in a retail sportsbook. The betting slip should be straightforward and easy to fill while the sports and odds available should be super easy to locate and understand.
Thankfully, the majority of sportsbook operators understand this and have invested heavily in the design and usability of both their desktop and mobile KY sports betting apps (if they have one).
If you're confused and the sportsbook seems to have a steep learning curve then we'd advise you to move on to your next option. Just to note that we only recommend sportsbooks that score highly on our usability tests.
Easy Deposits & Withdrawals
You will want multiple deposit and withdrawal options for your Kentucky online sportsbook. While you may tend to use one option more than any other, it's always a good idea to have a few backup options just in case there is a problem with your primary source of funds.
Deposits and withdrawals should be convenient and as fast as possible. It's worth checking out the withdrawal times for any method as these can vary a great deal depending on how you'd like to receive your money. This is one of the key factors that we always take into consideration when ranking sportsbooks.
Variety Of Customer Support
This is where some online sportsbooks can falter. Every sportsbook will have customer support options, but not all will have live chat or live phone support.
While live support isn't strictly necessary, it's nice to have the option of speaking with or chatting with a rep if you have an issue that needs to be resolved immediately. For this reason, sites with live support generally tend to rank higher in our reviews.
Deposit and Withdraw from KY Sports Betting Sites
[Insert table that the data comes from elements / ad ops]
Kentucky online sportsbooks will likely have the following deposit methods available once launched.
Credit card/debit card - This is often the most popular and fastest method available whereby you simply punch in your card details and lodge money directly into your sportsbook account.
Bank Transfer - This is a direct transfer from your bank account to the sportsbook. This may take a little longer to process than card payments.
PayPal/Skrill - These are online payments that are taken directly from your PayPal/Skrill account and deposited into your account. These deposits are instant.
Other options - There may be other payment processing options offered by individual sportsbooks such as deposits made using prepaid debit cards or deposits made through retail partners.
It's worth noting that withdrawal options can sometimes be different to deposit methods. They can also be much slower and could take anywhere from a few hours to several days to reach your account.
Any Kentucky online sportsbook that is approved to launch in the state will have undergone a series of suitability tests carried out by the relevant gambling authority. This means that you can rest assured that all legal sportsbooks will have the required security protocols in place for
[Design Notes Please leave in for editor: Create table on quickest deposit and withdrawal methods]
Why Sign Up For Multiple Kentucky Sportsbooks
While you may end up with a preferred sportsbook, it's still a good idea to open up several accounts so you can compare the services on offer for yourself. Think of it like buying a car—you'll often test drive a few before settling on the one that is the right fit.
Opening multiple accounts is particularly beneficial in a newly launched market as some sportsbooks may still have some kinks to iron out. It's also a great opportunity to get the most value for your dollar by taking advantage of the many sign up offers and welcome bonuses available.
Get The Best Line
While many sportsbooks will offer odds on similar events, the odds may change depending on the sportsbook you choose or the time you choose to place your wager. This is why signing up with multiple sportsbooks will help you find the best value for your dollar.
Intro Betting Bonuses
Most sportsbooks will offer impressive welcome bonuses for new users. These can be quite lucrative if you meet the wagering requirements. It's not unusual to see crazy offers like a $1,000 deposit match bonus or something similar. Signing up for multiple accounts means that you can take advantage of all the offers out there.
Bet Offerings
While many sportsbooks will offer slightly different odds on sporting events, the types of bets offered are another area where things can get interesting. Sure, they'll all offer futures and moneylines but what about specific props bets? Being able to swap sportsbooks to see what's on offer means that you won't miss out on any bets that you'd like to make.
Feel The Sportsbook
Nothing will make you choose a sportsbook more than the feel of it when you're searching for odds or placing a wager. Signing up for multiple accounts allows you to get that sense of what it's like to place wagers and find specific bet types on any sportsbook.
You might find that you have a particular liking for one sportsbook simply because the wager slip is laid out in a certain way. This is something you'll never discover without taking them all for that test drive.
Sportsbook Rules
The majority of sportsbooks may look the same, offer the same odds, and even feel the same. But one area where they can differ is in their rules.
By this we mean the wagering rules and conditions. For example, BetMGM will pay on golf prop bets if it ends in a tie between two players whereas other sportsbooks will consider this a losing wager.
Another example is that DraftKings will refund NFL first touchdown scorer prop bets if no one scores a touchdown during the game. However, bet365 will not because it has an option to bet on no touchdowns being scored.
There are many more examples of these kinds of rules and conditions that you can use to your advantage if you take the time to try out various sportsbooks. This is yet another reason why those multiple accounts will come in so handy.
How to Sign Up for Kentucky Sportsbooks
While every sportsbook may be a little different, the sign up process for each generally tends to run along these lines:
Hit the 'register' or 'sign up' button.
You may be asked to choose a location if the sportsbook operates in multiple states.
Enter your name and email address.
Enter some personal information such as date or birth etc.
Enter a valid mobile phone number
Provide proof of identification such as social security number or ID.
Verify your details.
Make a deposit.
Start betting.
Of course, the order may be slightly different, but overall, the process should be quite similar.
Available Sports Wagers At Legal Kentucky Online Sportsbooks
Moneyline
The moneyline bet is the most simple and straightforward of all bets. It is a wager where the bettor chooses one team or athlete to win, lose, or draw a game.
Parlays
A parlay wager is when a bettor combines two or more bets into one wager. The bettor must predict the outcomes of both wagers for the parlay to pay out. Parlays can be a combination of bets on multiple events or a combination of bet types in a single event.
Totals
Also known as over/under, the totals wager is a single bet on whether or not the combined points, runs, or goals total of a game will be over or under the total set by the sportsbook prior to the game. This is an unusual bet as it takes into account the performance of both teams combined.
Point Spreads
In simple terms, the points spread is a wager that predicts the margin of victory in a single event. The stronger team or the favorite must win by a certain number of points, goals, or runs in order for the bettor to win the wager.
Alternatively, the bettor could predict that the underdog loses by fewer than the predicted margin to win the bet. This is the most popular bet in football and basketball.
Futures
A futures bet is a wager on a team or individual's performance over an entire season or tournament. For example, a bettor might bet on the Cincinnati Bengals to win the Super Bowl or the New York Yankees to win the World Series.
Prop Bets
Proposition bets are wagers made on specific events within a game. It could be the number of goals scored by a player in the NHL or the total number of yards made in an NFL game. Bettors can even bet on which minute the first score will come or whether or not an event will be affected by the rain.
Live Bets
Live bets are also known as in-play bets and are made during an event. The odds for live bets are usually quite different to those offered prior to the event. For example, a bettor might bet that the Bengals will win despite being down by 20 points in the third quarter. The odds for this wager would likely be much greater as a live bet than if it was made before the game.
Prohibited Bets
Prohibited bets are those which a sportsbook cannot accept. These may include betting on college sports or in-state college events or betting on elections. It's unclear which types of bets (if any) will be prohibited once sports betting launches in Kentucky.
Other Kentucky Betting Options
Daily Fantasy Sports
Daily fantasy sports (DFS) are points-based contests where a player must choose a team or athlete that will then score points based on their performance in a single event. DFS contests are hugely popular in the USA but for now are unregulated in Kentucky.
Horse Racing
Horse racing wagering is legal in the state of Kentucky. After all, this is the home of the Kentucky Derby. There are seven horse tracks in the state with races running throughout the season.
Elections
This involves placing wagers on the election of political figures such as the president of the USA and leaders of other countries. Some states forbid this kind of betting but it is unclear as to whether these bets will be allowed in Kentucky once sportsbooks launch.
Pop Culture Ceremonies
This involves betting on events such as the Oscars or the Grammys. These types of bets can be fun and are quite popular with casual gamblers. There is no indication that these will be prohibited when Kentucky sports betting launches.
Esports
Esports are online gaming events that have grown in popularity over the last decade. They are not strictly sports so many states do not allow betting on them through sportsbooks. However, it remains to be seen whether or not Kentucky will allow this type of betting when the industry launches.
Is Sports Betting Legal in Kentucky?
Sports betting is not legal in the state of Kentucky. There have been multiple attempts in the past to push through legislation, however, these have fallen at the last hurdle.
While there is plenty of public support for legal Kentucky sports betting, it will not be possible to launch before 2023 as the current legislative session has ended. If it launches in 2023, there could be as many as seven sportsbooks partnered with the state's existing horse racing tracks.
KY Online Sports Betting Legislation history
2018: The U.S. Supreme Court rules that the Professional and Amateur Sports Protection Act is unconstitutional allowing individual states the power to legalize Kentucky sports betting.
2019: Rep. Adam Koenig introduces his first sports betting bill which makes it out of committee, but fails in the House.
2020: Rep. Adam Koenig files sports betting legislation with the support of Governor Andy Beshear. However, the bill fails to garner enough support in the House.
2021: Kentucky Sports betting legislation fails to advance following the shortening of the legislative session due to the global pandemic.
March 2022: Rep. Adam Koenig introduces a House bill HB 606 that would legalize Kentucky sports betting at the state's seven licensed racing tracks. The bill is passed in the House by a vote of 58-30 and is moved to the Senate.
April 2022: The Kentucky legislative session ends with no Senate vote on HB 606.
There are hopes that the support in the House for HB606 will be enough to see similar legislation pushed through the Senate in the next legislative session.
Kentucky Sports Betting Revenue Projection
During the past legislative session, supporters of a legal Kentucky sports betting market estimated that the industry would generate at least $25 million in revenue for the state each year.
This is based on a tax rate of 14% on online wagers and 10% on all retail wagers as set out in HB 606. This estimate could change if a new bill is introduced with amended tax rates.
Kentucky Legal Online Sports Betting Tax Rate
According to previous legislative attempts, the tax rate for online sports betting providers is likely to be somewhere in the region of 14% with retail betting activity taxed at 10%.
Who Regulates Kentucky Sports Betting Sites?
The last legislative effort to legalize sports betting proposed the establishment of a new gaming commission that would be separate from the Kentucky Horse racing Commission and the Charitable Gaming Division of the state government.
At the outset, the new gaming commission would be responsible for:
Operator application process
Approval of qualified operators
Issuance of licenses
The creation of industry regulations
How Kentucky Sports Betting Compares to the Other Legal States
Once Kentucky sports betting launches in the state, it will include both retail and mobile sports betting options. This is in line with neighboring states that all have both options available. Ohio sports betting and Maryland sports betting are the next two markets to go live.
Kentucky Retail Sports Betting VS Mobile Sports Betting
The main difference between retail sports betting and mobile sports betting is one of convenience.
Mobile sports betting apps allow bettors to place wagers at any time from any location within the state. This is a significant benefit and one of the main reasons that many gamblers opt for online sportsbooks.
However, retail sportsbooks can be a great option for those that want to watch sports live. Most have large screens showing major events and smaller screens that a bettor can watch horse races or other events on.
Responsible KY Sports Betting
Any online sports betting provider in the state of Kentucky will need to have responsible gambling tools available for its users. These usually include assessment tools, and those that can enable a user to set limits on their activity or opt out of gambling or a specific period of time.
Operators will also provide links and contact information for the relevant problem gambling helplines and websites.
Where To Bet in Kentucky Now
The only betting currently available at Kentucky sports betting sites is horse racing wagering. This is only available at the state's licensed horse racing tracks. Sports betting has not yet been legalized and so is unavailable anywhere in the state.
Kentucky  Sports Betting FAQ
Is sports betting legal in Kentucky?
No, sports betting is not yet legal in the state of Kentucky. This could change in 2023 during the next legislative session, when Kentucky sports betting could get into legislation
How old do I need to be to bet on sports in Kentucky?
If and when Kentucky sports betting is legalized, then the minimum age to place wagers is likely to be 21. 
What is the sports betting tax rate in Kentucky ?
The proposed Kentucky sports betting tax rate is 14% for online sportsbooks and 10% for retail sportsbooks. This could change if any upcoming bill is amended. 
Where can I bet at Kentucky sportsbooks?
There are no sportsbooks currently available in Kentucky. You can, however, wager on horse racing at one of the state's licensed horse racing tracks. 
Will I need to be a KY resident to bet online?
This is unclear as Kentucky sports betting is not yet legal. Most states require that you are present in the state but not resident if you want to place wagers online. 
Who can offer Kentucky sports betting?
Online sports betting in Kentucky could launch as early as 2023. 
About the Author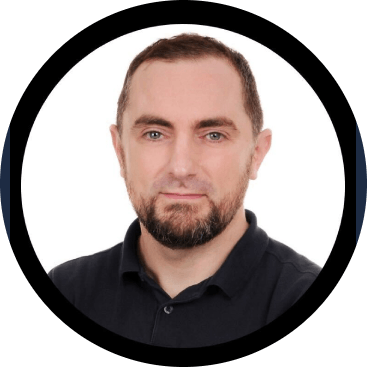 Ciaran has written for both the sports betting and iGaming industries for over a decade. A true fanatic, he covers a wide range of sports at Bookies.com, but his first love will always be soccer.