Minnesota Sports Betting Sites
Best Minnesota Sports Betting Sites Mar 2023
Offers Verified on March 31st

Play Now ➜

23

PLAYERS REDEEMED TODAY!

Play Now ➜

Play Now ➜

OwnersBox

Get $25 Free With Your First Deposit

Play Now ➜

Play Now ➜

Play Now ➜

FanDuel

20% Deposit Match up to $500

Play Now ➜

Play Now ➜

Licensed and Regulated in the United States

Advertiser Disclosure

Every online gambler deserves a safe and fair place to play. Our mission at Bookies.com is to create a safe online environment for players through free, impartial and independent reviews of the US's best online gambling companies so that you can play with confidence and security. All ratings and reviews are made independently of the operator by our team of gaming experts and with every company being fully US licensed they can be trusted to offer fair play. We accept compensation from the companies advertised on this page and this may affect the brand positioning. We endeavour to continuously update this list so we can bring you the most current sites and the best available offers but we cannot review every site in the market.
Our trusted sports betting partners bring you safe and fun playing experiences
Sports betting is illegal in Minnesota and it will be until at least 2023 after House File 778 died on the Senate Floor. It passed through passed through the House of Representatives by a vote of 70-57 but the late addition of two licenses for horse racing tracks caused Minnesota's Native American tribes to balk at the legislation.
It was the farthest MN sports betting legislation had advanced since the first bill was introduced in 2020, but now there won't be any movement until at least 2023 since the legislative session is over.
Is Online Sports Betting Legal in Minnesota?
Sports betting in Minnesota is illegal and that won't change until at least 2023 after the Senate failed to vote on House File 778. The legislation was doomed by a late addition of two licenses for horse racing tracks, a measure opposed by 10 of Minnesota's 11 Native American tribes.
The outlook for 2023 isn't clear, but this past session shows there are major hurdles to overcome.
What are the Benefits of legalizing Online Sports Betting in Minnesota?
The most obvious benefit for the state is tax revenue. The House of Representatives has projected $5.3 million in tax revenue in 2024 should sports betting launch by the target date of July 1, 2023. That number would reach $12.2 million by 2025. Another benefit, this one for Minnesota sports bettors, is convenience. Online gambling Minnesota sites would provide bettors access to sports wagering 24/7 from their smartphones, mobile devices or home computers.
There would be no reason to drive to a tribal casino or neighboring state just to place a sports bet if there are Minnesota sports betting apps. In most states that allow both in-person and mobile sports betting apps, more than 90% of all sports wagers are placed online.
In addition, online sports betting Minnesota sites would allow bettors to shop and compare betting lines and odds at multiple sites, creating significantly more value for bettors.
Minnesota Sports Betting Legislation Updates 2022
May 23, 2022: House File 778 dies on the Senate floor, ending any hopes for the legalization of Minnesota sports betting in 2022.
May 12, 2022: House File 778 passes through the House of Representatives by a 70-57 vote. It will need to be combined with a Senate bill before a full vote can take place. The deadline to pass Minnesota sports betting in 2022 is May 23.
April 28, 2022: House Bill 778 passes through the House Ways and Means Committee and will now head to the full House for a vote. The bill would give the state's native tribe's sole control of sports betting.
November, 5, 2021: Rep. Zach Stephenson, Chair of House Commerce Committee, announces plans to sponsor and introduce new MN sports betting legislation when 2022 session begins in late January. The Minnesota Indian Gaming Association indicates willingness to cooperate.
May 17, 2021: Minnesota Legislature adjourns without taking action on any MN sports betting bills.
Minnesota Sports Betting History
2022: Senator Karla Bigham tells ABC affiliate KSTP-5 (Saint Paul) that "We no longer can be an island. Thirty-three states and territories have legalized sports wagering. It is time for Minnesota to join that group." The comments from Bigham, and others, have sparked hope that new sports betting legislation will be introduced in the 2022 legislative session, which begins at the end of January.
2021: Sports betting bill that includes retail and limited mobile sports betting fails to receive a hearing. Sports gambling Minnesota proponents are forced to try again the next year.
2020: Sports betting bills that include mobile Minnesota betting sites and in-person registration languish, in part due to COVID-19 pandemic.
2019: Bill to allow sports betting at Minnesota tribal casinos and state's two horse racing tracks passes a Senate committee, then fails to advance.
2018: Supreme Court strikes down Professional and Amateur Sports Protection Act, giving all states the option to legalize sports betting.
Why Lawmakers won't Legalize Minnesota Sports Betting
The state's Native American tribes were opposed to legal sports betting in Minnesota, seeing it as a threat to their near-monopoly on casino gambling in the state. Now that progress is being made, a sticking point has become whether the tribes will have a monopoly on sports betting as well. The House bill allows for that, while the Senate bill gives racetracks the ability to offer sports betting. The tribes have indicated that is a dealbreaker, however.
Previous gridlocks were because Minnesota was the first state to sign gaming compacts with the tribes a year after Congress passed the Indian Gaming Regulatory Act in 1988, and many state lawmakers are unwilling to approve sports betting legislation that does not include tribal input. In addition, some lawmakers are opposed to any expanded gambling in the state, including online betting Minnesota sites.
Now that sports betting is legal in neighboring Iowa, Wisconsin and South Dakota, Minnesota lawmakers and the tribes are seeing potential tax and gambling dollars crossing state lines and may take steps to prevent it, which could include MN online sportsbooks.
Will Mobile Sports Betting Apps be Available in Minnesota?
If and when mobile sports betting is approved, Minnesota's licensed sports betting sites will provide MN betting apps for mobile wagering. The apps will be available for Android and iOS devices and free to download. The mobile apps make it easy and convenient for bettors to wager from their home or any location inside the state.
Bonuses & Promotions at Minnesota Sports Betting Sites
Based on other states with legal online wagering, Minnesota account holders can expect to receive a variety of bonuses and promotions, as sports betting operators vie for new customers.
Bonuses: The most popular are risk-free first bet (receive wagering credit if first wager losses); deposit match (operator matches the amount of your first deposit); and a small welcome bonus just for signing up. Caesars Sportsbook offers up to $1,100 in first-bet insurance.
Promotions: Available for new and existing account holders. Notable promotions that MN sports betting sites will feature should include odds boosts on specific games, parlay insurance and free contest entries.
Top Sportsbooks Likely to Come to Minnesota
Among the top online sportsbooks most likely to apply for a Minnesota sports betting operator license:

Caesars Sportsbook Minnesota
Iconic gambling name is aggressively expanding its online operations and available in more than a dozen states. Offers one of the largest welcome bonus offers in the industry.

BetMGM Minnesota
Online division of MGM Resorts offers one of the most comprehensive betting menus available and a varied selection of daily promotions.
FanDuel Minnesota
Has evolved from sports fantasy operator to one of the most popular online wagering providers in the industry. Solid bonus offers, multiple deposit and withdrawal options.

DraftKings Minnesota
Has followed similar path as rival FanDuel to become online sports betting heavyweight. Easy-to-use mobile app is one of the most downloaded in the industry,

BetRivers Minnesota
Chicago-based sports betting operator offers one of the most restriction-free welcome bonuses available.
Claim the BetRivers Minnesota Promo Code
PointsBet Minnesota
Offers solid odds selection and creative promotions. High-risk, high-reward PointsBetting format allows bettors to win or lose more than original wager depending on margin of victory or loss.
Claim the PointsBet Minnesota Promo Code
Types of Sports Bets Offered in Minnesota
Before you learn how to sports bet in Minnesota, you should first learn what types of bets are available. Minnesota online sportsbooks would likely offer all of the same wagers (and more) available at your favorite in-person sportsbook. The list of bets include:
Point Spread: A Minnesota online sportsbook will handicap a game, giving points to the underdog and taking points from the favorite, to balance the odds at -110. An NFL betting example: If the Vikings are favored by 7 points over the Green Bay Packers, the Vikes would need to win by 8 points or more for the bet to cash.
Moneyline: A straight bet on a winner of a game or match. The favorite is shown with negative odds, such as -150, representing how much you must wager to win $100; the underdog is listed with positive odds, such as +120, which shows how much you would win on a $100 bet.
Totals (over/under): MN sportsbooks will establish a number for combined points or goals in a game, and you must wager if the number goes over/under that number.
Parlay: Combining multiple bets into one bigger wager. Hit every leg, and you will score a bigger payout. Miss on one leg, and the bet loses. Parlay betting favors the house but can be fun when done as part of a broader bankroll strategy.
Teaser: You can adjust the lines to be more in your favor in a parlay. The payout is lower, but the chances of hitting it go up. Say you are combining Vikings -9, Patriots -5 and the Bears +3 into a 7-point teaser. The new lines would be Vikings -2, Patriots +2 and Bears +10.
Proposition bet: A wager on something within a contest that is not necessarily tied to the end result. NBA player props and NFL player props are extremely popular. A player prop might be on Kirk Cousins to throw two TD passes. A team prop could be if the Timberwolves will go over or under 11 3-pointers in a game.
Futures: A bet on a future event, such as will the Twins win the World Series or the University of Minnesota win the Big Ten football title. NFL futures are extremely popular, including Super Bowl betting and NFL MVP odds.
Live (in-game) wagering: The best online betting sites in Minnesota will offer betting throughout a game in real-time, using algorithms to adjust the odds. These wagers include spreads, totals, moneyline and prop bets.
What Sports Leagues Can I Bet On in Minnesota?
With legal sports betting, Minnesota bettors could wager on all the major sports leagues (NFL, NBA, MLB, NHL) and many lesser-known and international leagues. The list includes MLS and European Premier League; PGA and LPGA Tours; ATP and WTA Tours; NASCAR, IndyCar and Formula One; UFC; boxing and more.
When Can I Play Daily Fantasy Sports in Minnesota?
Minnesota has no laws that specifically address daily fantasy sports. Several fantasy sports providers including DraftKings and FanDuel operate in Minnesota, taking the position the state has no laws that prohibit daily fantasy sports wagering. An attempt to regulate and define daily fantasy sports as a game of skill in Minnesota was defeated in 2018. So, is DraftKings legal in Minnesota? It's in a grey area.
How to Sign up and Place a Sports Bet in Minnesota
It's unclear if a Minnesota sports betting bill would require in-person registration, which mandates a visit to an in-state casino to sign up for an online sports betting account. Nearly all states allow for remote registration instead. With remote registration, the sign-up process is simple:
Select your Minnesota sportsbook(s) of choice by checking out our reviews at Bookies.com, as well as the various offers available.
Register for a sports betting account. You will be asked to provide information such as name, address, contact number and last four digits of Social Security number to verify age and identity.
When your account is established, claim your welcome bonus and deposit funds for wagering. Several deposit options will be offered.
Make your first wager. Find the betting line for the game you want, enter a bet amount and click on submit wager.
How To Pick the Best Minnesota Sports Betting Sites
Bookies.com will use the same criteria in Minnesota that is uses to evaluate the best sports betting sites in other states and across North America. Key factors include:
How are Minnesota Sports Betting Sites Regulated?
Bookies.com only considers sites that are legal, properly licensed and regulated. Previous sports betting bills would have created the Minnesota Sports Wagering Commission. Offshore-based sportsbook sites, which lack regulation and oversight, are not recommended.
Minnesota Sports Betting Sites Reputation
Top MN sports betting sites should have a successful sports wagering operation history and trustworthy reputation in Minnesota and other states in which they operate.
Accessibility
Sports betting sites in Minnesota should be available from 24/7 from your smartphone, mobile device or home computer. The app should be free and easy to download.
Reliability
The top sports betting platforms will reliably offer betting lines on the games you want at fair prices. The lines should be released in a timely fashion. Multiple live betting options should be available.
Site and Mobile Experience
Between 80% and 90% of all sports wagers in the U.S. are placed online and the percentage continues to grow. Bettors want a multi-functional app that is easy to use and navigate. Betting sites should be free of unnecessary clutter. If you have a problem or question, prompt access to customer service should be available.
Generous and Ongoing Sports Bet Bonuses
The best online sports betting sites should offer a variety of bonus offers and promotions to sign up new customers and retain existing ones. Popular sports betting bonuses include risk-free first bets and deposit match offers. Most bonuses include some form of wagering requirement, so always read terms and conditions before claiming.
Payment Options
Your Minnesota sportsbook should offer a wide selection of deposit options, many of which instantly transfer funds into your sports betting account. The most popular options are credit cards, e-wallets such as PayPal, Play+, online banking, wire transfer and cash via PayNearMe.
Variety of Games to Bet On
The top sports betting sites offer lines on just about every sports league, meaning bettors needn't be locked into in the NFL, college football or any particular sport. If you prefer betting golf, tennis, European soccer or even Aussie Rules football or cricket, you should find plenty of action.
Better Odds
Odds will not be identical at Minnesota sportsbooks. We monitor sportsbook lines to determine which charge the lowest prices and offer bettors the most value. Signing up with more than one sportsbook allows bettors to compare odds and prices.
Deposits and Withdrawals
Using the same method to make deposits and withdrawals generally works best. That usually involves E-wallets, online banking or a Play+ prepaid card. Credit cards generally work for deposits, but not withdrawals.
Payout Process
While deposits can be immediate, withdrawals generally require a 24-48 hour approval period. Uploading a photo ID to verify identity may be required for an initial withdrawal. Some sportsbooks allow players to track the status of all withdrawal requests.
Security at Online Sportsbooks in Minnesota
Bettors should feel confident that all of their wagers are safe and their personal information secure. Minnesota sports betting operators should be using the most up-to-date encryption technology.
Top 5 Minnesota Sports Teams to Bet On
Minnesota has teams in all of the major U.S. pro sports leagues, giving bettors plenty of in-state options.
Minnesota Vikings
The Vikings reached the Super Bowl four times (all in the 1970s) but have yet to win one. Under coach Mike Zimmer, the Vikings have reached the playoffs three times in the past eight seasons. In the 2021 season, 11 of the Vikings' first 12 games were decided by eight points or less, including three overtime games.
Minnesota Twins
The Twins moved to Minneapolis in 1961 and won World Series titles in 1987 and 1991. The Twins slipped to last place in the American League Central in 2021 but had reached the playoffs three of the previous four years.
Minnesota Timberwolves
Minneapolis has a long history with pro basketball - the Lakers played there until moving to Los Angeles in 1960. The T-Wolves began play in 1989 and had an eight-year playoff run with budding star Kevin Garnett from 1996-2004 but have just one winning season since 2006.
Minnesota Wild
The Wild, based in St. Paul, began play in the NHL in 2000, replacing the Minnesota North Stars, who departed for Dallas in 1993. The Wild have not advanced past the first round of the NHL playoffs since 2015.
University of Minnesota
The University of Minnesota competes in the Big Ten and is the only Division I FBS program in the state. The football team has played in a bowl game eight of the past 10 years. The basketball team reached the NCAA Tournament Final Four in 1996-97.
Minnesota Land-Based Sportsbooks
Minnesota is home to 18 tribal casinos and two racetracks with card rooms. None are permitted to offer in-person (or mobile) sports betting.
Tribal casinos previously opposed the legalization of sports betting in Minnesota, seeing it as a potential threat to their casino operations. But the Minnesota Indian Gaming Association issued a statement in November 2021 indicating a willingness to make a sports betting deal with Minnesota legislators.
Responsible Gambling
The Minnesota Department of Human Services pays for problem gambling treatment for residents who qualify for help and provides a statewide confidential 24-hour helpline. The Minnesota Alliance on Problem Gambling also offers problem gambling resources. Minnesota residents can contact several national problem gambling agencies, including Gamblers Anonymous, Gam-Anon (for spouses, family and friends) and GamTalk.
Sports Betting Minnesota FAQs
Is online sports betting legal in Minnesota?
No, online sports betting is illegal in Minnesota and will be until at least 2023 after the Senate didn't take action on House File 778, which passed through the House of Representatives by a vote of 70-57. The late addition of two licenses for horse racing tracks proved to be too divisive. Ten of the 11 Minnesota tribes opposed the bill because of it.
When will online sports betting be available in Minnesota?
Online sports betting won't be available until at least 2023 after House File 778 died on the Senate floor. Ten of Minnesota's 11 Native American tribes opposed the bill after a late addition of licenses for two horse racing tracks was added.
Will I need to be a Minnesota resident to bet online?
No. But bettors will need to be inside Minnesota state lines to place a legal wager.
How will an online sportsbook know my location?
An online Minnesota sportsbook or betting app will know your location through geofencing technology, which uses Wi-Fi and GPS to track the location of all sports bets. Wagers attempted from outside the state are denied access.
What is the legal gambling age in Minnesota?
The latest legislation states individuals must be at least 21 years old to gamble on sports. If you're betting at racetracks the minimum age is 18.
Can I bet online on my phone in Minnesota?
No. Sports betting, including mobile wagering, is not permitted in Minnesota.
Are Minnesota sports betting sites safe?
If and when sports betting is legalized in Minnesota, use only sites that are licensed and regulated by the appropriate state agency. Proper state regulation will ensure your account and wagering information are safe. Offshore betting sites lack regulation and are not safe.
What do I need to create an online sports betting account in Minnesota?
Minnesota bettors would need to provide basic information such as name, address and a contact number. Account holders would also be asked to create a username and password and provide documentation to prove their age and ID - such as a driver's license or passport, as well as the last four digits of their Social Security number.
Do Minnesota online casinos have sports betting?
Online casinos are not permitted in Minnesota.
About the Author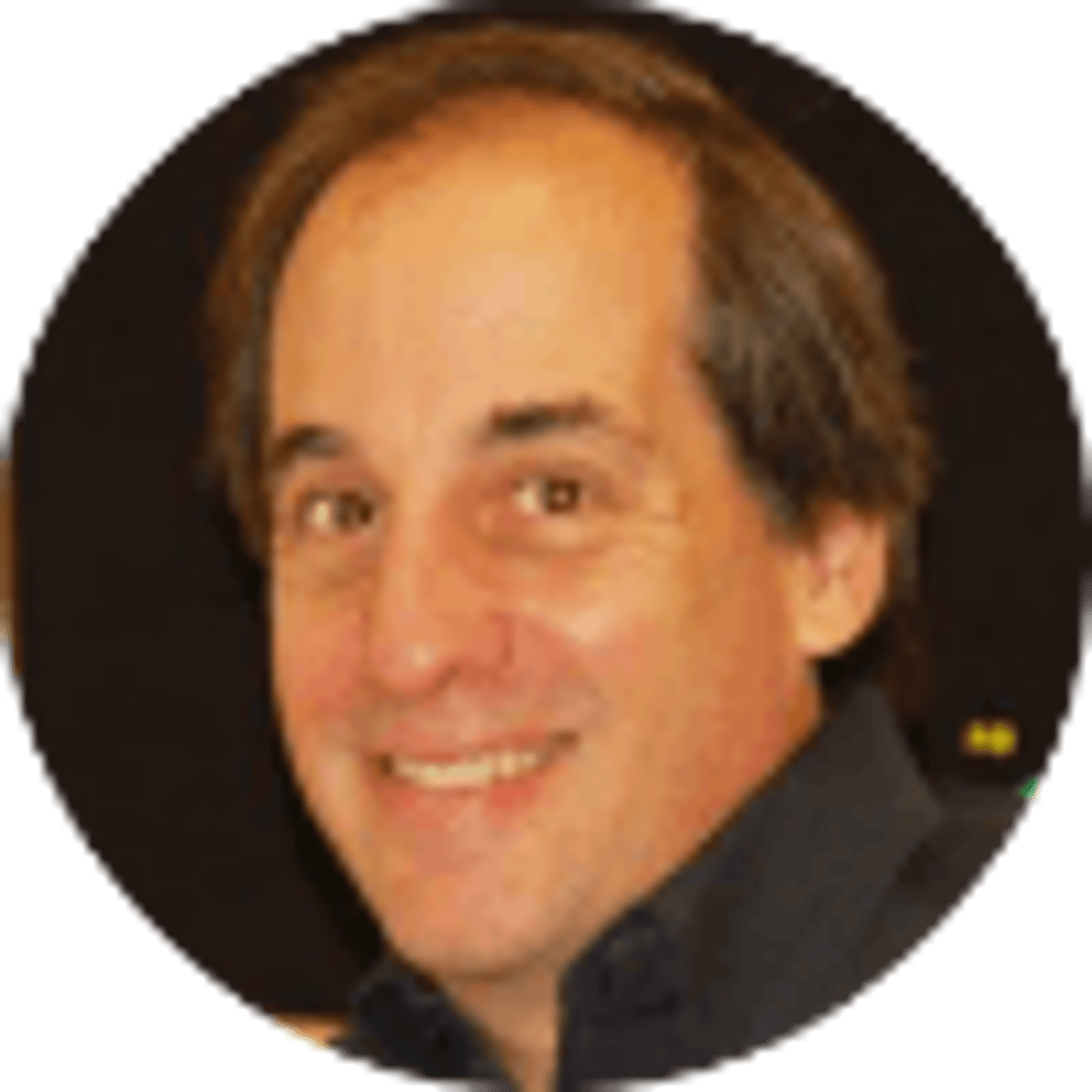 Chet Fussman, a former horse racing writer and longtime sports editor of the Florida Times-Union in Jacksonville, is a poker and blackjack player and frequent sports bettor.