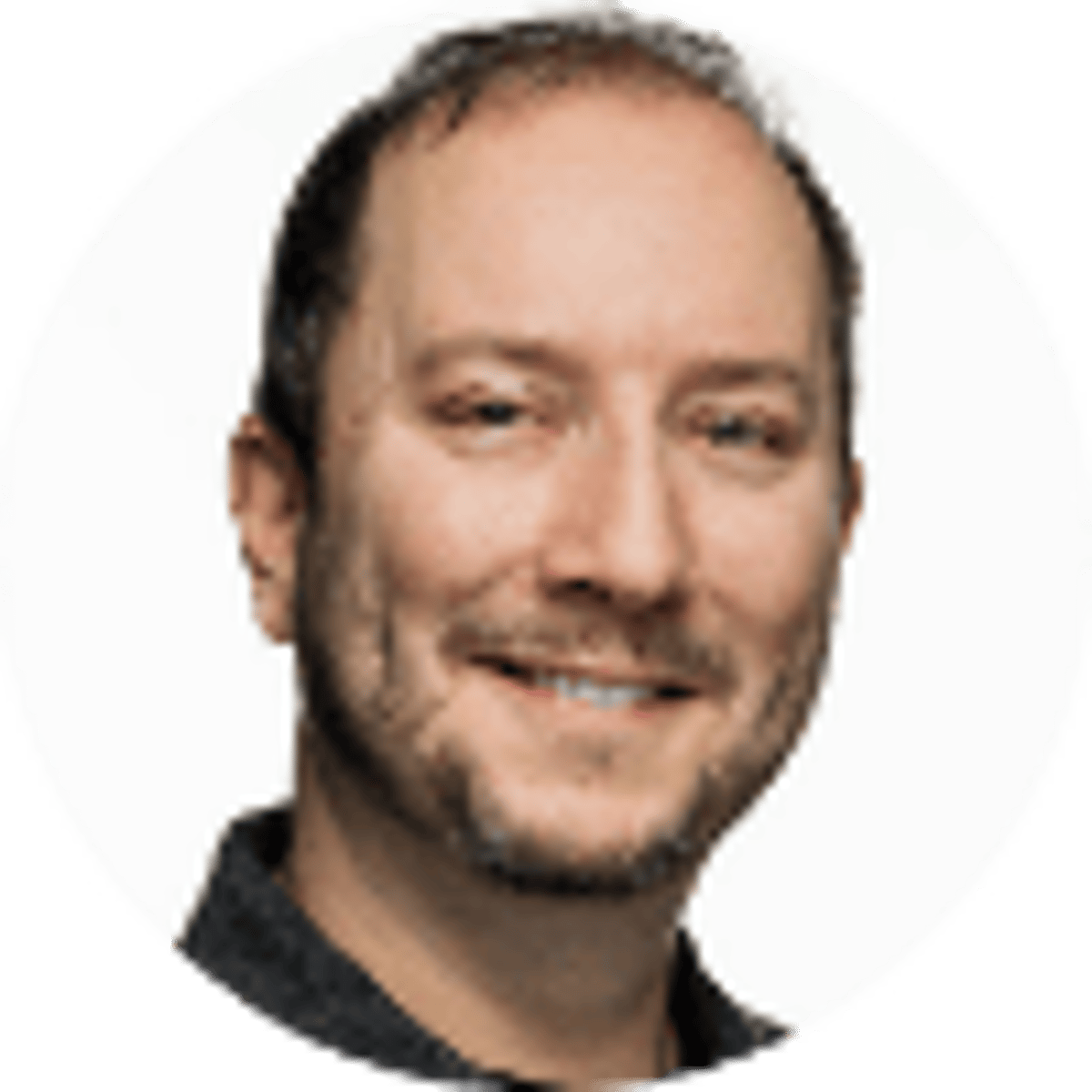 By Adam Thompson | | 31 mins
Best Betting Apps: Highest Rated Mobile Sportsbook Apps Of Aug 2022
With the modern era of sports betting in the United States being mobile-driven, it's important to find which operators often the best mobile sports betting apps. There are countless factors that go into a trustworthy sports betting mobile app and we're here to let you know which sportsbooks offer the best all-around mobile apps. There are different top sports betting apps available to download and play on, depending on the state you live in.
| | | |
| --- | --- | --- |
| | Risk Free Bet up to $1,500 | Must be 21+ to participate. T&Cs apply. |
| | Bet One, Get One: First Bet Match Up To $250 | Must be 21+ to participate. T&Cs apply. |
| | Risk-Free Bet up to $1,000 | Must be 21+ to participate. T&Cs apply. |
| | | Must be 21+ to participate. T&Cs apply. |
| | 5 Risk-Free Bets Up To $100 | Must be 21+ to participate. T&C apply. |
Best Sports Betting Apps With The Most US Reach
| | |
| --- | --- |
| 📲 Caesars Sportsbook App | Best Welcome Offers |
| 📲 BetMGM Sportsbook App | Best App for Markets and Odds |
| 📲 DraftKings Sportsbook App | Best App for Contests & Promotions |
| 📲 FanDuel Sportsbook App | Best App For Betting & DFS |
| 📲 BetRivers Sportsbook App | Best All-Around App Experience |
| 📲 PointsBet Sportsbook App | Best App Usuablity & Navigation |
| 📲 WynnBet Sportsbook App | Best App For Customized Rewards |
Sports betting apps are looking to make it as easy as possible to wager on your favorite teams, and that means mobile sports betting from the comfort of your own smartphone or tablet.
The benefits of being able to place bets from your phone are obvious. The convenience and instant accessibility are front and center.
Just a few years ago, there were only a few online sportsbooks with sports betting apps, and they were only available to use in Nevada. That's not the case anymore. It's now easier than ever to place a sports bet, and you don't even have to find the nearest brick-and-mortar sportsbook – or even a computer. The whole sports wagering world and its myriad betting markets are literally in your hands with sports betting apps.
Not all sports betting apps are the same. Some rate much higher in ease of use; others have features that might entice some more than others. Below is a list of the top sports betting apps available in states with legal sports gambling. While not all may be available in your state at this time, online betting marketplaces continue to expand. Are you looking for the top NFL betting apps? Or maybe the best sports app for iPhone? Don't sweat it: We have you covered.
---
What to Look for in a Sports Betting App
---
LOOKING TO BET ON SPORTS? Check out the top sportsbooks in Arizona | New Jersey | New York | Louisiana | Pennsylvania | Colorado | Indiana
---
Top 10 Sports Betting Apps
1. BetMGM Sports Betting App
BetMGM has grown in popularity and has a large variety of bet lines, from Super Bowl futures to NBA props and odds on nearly every event. Its bonuses are also top tier, including those for regular customers. You can also find some of the best odds available at BetMGM, making It one of the best NFL sports betting apps out there. But be warned, you can also find some rough odds, too. If you have a different favorite, BetMGM still is a great "second app" to download and check to find the best odds for a game.
BetMGM mobile app rating: 4.8
BetMGM Top Feature: Offers some of the best odds out there with tremendous variety of markets and features free live streaming of just about any game.
Review: "BetMGM sports betting app is the best app I've used in NJ. The app hasn't crashed on me. BetMGM is super easy to navigate, just an overall excellent experience."
Check Out Our BetMGM Bonus Code
---
2. DraftKings Sports Betting App
DraftKings is one of the powerhouses of the sports betting mobile market. It started as a leader in the Daily Fantasy Sports (DFS) game, but quickly expanded and now has also a mobile sportsbook. It was the first legal online sports betting app outside of Nevada.
Its ease of use and responsive interface has established DraftKings as perhaps the best sports app for Android and iPhone users in every state it operates in, which includes New Jersey, Pennsylvania, Indiana, West Virginia, New Hampshire, Illinois, Iowa, Colorado, Michigan, Tennessee and Virginia. Soon, DraftKings will launch in its home state since a Massachusetts sports betting bill was recently passed. The Boston-based sportsbook should be among the first to launch in the state.
That's great news for Bay State bettors, who will finally get to experience the DraftKings app. It is often rated higher for its ease of use than its desktop betting site.
Every major sport in the world is offered at DraftKings, and it was one of the first to add PayPal as a payment method. With a minimum deposit of just $5, a sports bettor doesn't need to make a big deposit to try it out. It also offers quick cash out features and a full array of live betting opportunities.
Its security is also top-notch. It will automatically log a bettor out after a certain amount of inactivity, and its geolocation technology is precise.
DraftKings mobile app rating: 4.8
DraftKings Top Feature Extremely popular and easy to use, and its geolocation software works like a dream; offers some of the best ongoing promotions to existing customers.
Review: "I am more than pleased with the opportunity to place bets on a plethora of sports and subcategories. It opens up so many avenues of entertainment and allows us to enjoy the site so much more."
Check Out Our DraftKings Promo Code
---
3. FanDuel Sports Betting App
FanDuel, like DraftKings, started as a global leader in the Daily Fantasy Sports market before launching the FanDuel Sportsbook. It has become the leading option in many states including New Jersey, Pennsylvania, Indiana, Illinois, Iowa, Tennessee, Virginia, West Virginia, Michigan, New York, and Colorado.
Users are huge fans of the FanDuel app, with some of the highest ratings on the iOS store, and it is a favorite among industry experts as well. Everything that can be done on the site can also be accessed via the mobile sports betting app. FanDuel's offering is considered easy to use, intuitive and fast, and cash outs are quick, making it among the top mobile betting apps in every market it is in. FanDuel Sportsbook was one of the first New York sportsbook apps to launch in New York on Jan. 8, 2022. They were one of the first operators to open when Louisiana sports betting apps went live as well.
FanDuel joined forces with European powerhouse Paddy Power Betfair in 2018 to form the nation's largest online sportsbook. Not surprising, then, that every game in every major sport can be found, from NFL odds and Super Bowl futures to NBA betting, MLB betting, NHL, most major global soccer leagues like the EPL and La Liga, even tennis, cricket and darts.
FanDuel mobile app rating: 4.8
FanDuel Top Feature: A favorite among industry experts & iPhone users, and for good reason, given its low minimum bet requirement, huge number of markets and a high-quality racebook.
Review: "This is the most put-together sports betting app. I wanted to only bet in-person, but the long lines took forever, and I'd watch the odds change as I was waiting my turn. I was missing out on money and wasting my time. When I'm in the app, I'm in front of the line every time. And the live chat customer service is as instant as the bets. They take care of me right away. FanDuel is THE sports betting app."
Check Out Our FanDuel Promo Code
---
4. PointsBet Sports Betting App
PointsBet emerged making an aggressive push in the U.S. It's already available in New Jersey, Iowa, Colorado, Indiana, Illinois and Michigan. Don't be surprised to see it in Virginia and Tennessee at some point, too.
PointsBet focuses on the biggest sports and all the top leagues – with 15 sports on the slate, that's still more than enough betting markets for most. All betting options are there, too, including live betting, parlays and futures bets.
The PointsBet mobile app is considered clean looking and fast to use, making it arguably the best sports app for iPhone, and it offers a strong array of deposit and withdrawal options. It's also quite unique in appearance, a turn-on for many (and a turn-off for some).
The mobile app also often offers more favorable betting lines, as PointsBet has its own in-house trading and risk-management team. It also offers its own "PointsBetting," a unique format that often offers high-risk, high-reward props. PointsBet is also known for its many promotions and bonuses available to new and returning customers alike.
PointsBet mobile app rating: 4.7
PointsBet Top Feature: Unique, clean interface with offers geared toward local markets – including fantastic parlay and odds boosts – plus PointsBetting, which offers greater rewards the more your bet is right.
Review: "PointsBet is a great sports betting app with lots of betting options to satisfy anyone's betting tastes. They offer really great, timely promos with lots of bonus bets offered."
Check Out Our PointsBet Promo Code
5. Caesars Sports Betting App
Caesars' purchase of U.K. betting giant William Hill, which has been an industry leader in Nevada sports betting for many years, both improved the market reach of Caesars and made its online betting product better as well.
The folks at Caesars are prominent in television advertising and the app operates in many states: Colorado, Indiana, Iowa, Louisiana, New Jersey, Pennsylvania, Tennessee, Virginia and West Virginia. In Illinois, customers can now sign up in person (rather than solely at a casino). Meanwhile, in Washington D.C., Caesars has a sportsbook at Capital One Arena.
Perhaps the strongest thing the Caesars Sportsbook app has going for it is the amazing welcome offers and incredible promotions. The main offer is a Risk-Free Bet up to $1,500 . That deal is available wherever Caesars operators, save for New York, Illinois, Arizona and New Jersey (see below for more details).
Caesars Sportsbook offers same-game parlays for NFL games – up to 10 legs on one bet slip. The app is also easy to use and prominently displays its promotions.
Caesars mobile app Rating: 4.6
Caesars Sportsbook Top Feature: Combines the experience of William Hill with a top-shelf offer of risk-free bet up to $1,500, which means you get the amount you bet (up to $1,500) back in the form of a free bet if it loses.
Review: "Depositing was really quick and easy, and I had my bets done in no time! There's a ton of different sports to choose from but they make it super easy to find and browse the odds you're interested in."
Check Out Our Caesars Sportsbook Promo Code
NOTE: The Caesars Sportsbook promo code BOOKIES5X offers a Bet $20, Win $100 If Your MLB Team Wins until 11:59 p.m. on 7/24 in New York, Arizona, Illinois and New Jersey.
---
6. FOX Bet Sports Betting App
FOX Bet is a favorite among many a sports bettor – it has odds on just about every event under the sun, and when it comes to looks, no mobile betting app gets higher marks. It has the full array of live betting options and is known for an intuitive design and ease of use. The online sports betting app also offers prop bets with wild odds on a near-daily basis that can offer big boosts to the bankroll. It has become a popular in New Jersey, Michigan, Colorado and Pennsylvania, where it's currently offered.
Few apps are considered easier to use when placing a mobile wager, employing a tab option that makes navigation a breeze. Its deposit options are considered strong, including Visa and Mastercard. Withdrawal options are excellent, too. A minimum deposit of $10 makes it cheap for a bettor get into the game. It also offers a new player an initial, free bet of up to $500 to get started.
FOX Bet mobile app rating: 4.5
FOX Bet Top Feature: A breeze to navigate and huge variety of odds, this app rewards mobile players with high wagering limits, promotions galore and a wealth of contests with branding and links to the FOX Sports network.
Review: "This is one of the best betting apps I've ever used. It's so easy to use and custom bets are awesome."
Check Out Our FOX Bet Sportsbook Review and FOX Bet Promo Code
7. WynnBET Sports Betting App
WynnBET Sportsbook was formed after Wynn bought UK betting company BetBull in 2020. In most states where it operates, WynnBET is only available on mobile devices, so naturally its point of emphasis is on the online wagering experience. One caveat: Customers might need to use Safari instead of Chrome to download the app if they don't have iOS.
New customers signing up can take advantage of an initial risk-free bet for up to $1,000, one of the best offers out there. WynnBET operates in Arizona, Louisiana, Michigan, New Jersey, Colorado, Indiana, Tennessee and Virginia, with eyes on further expansion.
Folks signing up to the WynnBET Sportsbook can also access Wynn Rewards, the company's benefits program. Every bet placed on the sportsbook gets you closer to rewards. The app also offers a "build your own bet" functionality.
WynnBet mobile app rating: 3.6
WynnBet Top Feature: Has a smaller number of markets and is easy to use with a clean look, making it a great choice for new or occasional bettors who want to take advantage of its fun boosts, props and promos.
Review: "My experience on this app, so far, has been enjoyable, fun and somewhat successful. App clearly has a focus on US sports, UI is almost perfect and also navigation is so easy to use."
Check Out Our WynnBet Promo Code
---
8. Unibet Sports Betting App
The European major player is available in more than 100 countries, and is now in America in a big way, grabbing a strong share in New Jersey, Pennsylvania and Indiana. Its interface is considered clean and easy to navigate, with every market you can imagine on the board. Unibet separates itself in some ways with its live streaming approach – it live streams tens of thousands of events every year, so you can place a mobile wager on-the-go and watch the game.
Unibet is known for an elite level of customer service. If something goes wrong, Unibet will figure it out. Their new-customer bonuses and offers are industry leading.
Unibet mobile app rating: 3.0
Unibet Top Feature: Clean interface with robust selection of markets, this app features a minimum bet of $0.10 and loads of live streaming and live betting options.
Review: "Good selection of games, app is responsive, and most importantly, I've been paid. Overall, pretty happy with my experience."
Check Out Our Unibet Promo Code
---
9. bet365 Sports Betting App
A European powerhouse, bet365 entered the U.S. market with a well-established reputation and strong support system. It offers a variety of wager types in all the major sports and is considered a leader in the in-game market.
The mobile sports betting app also offers an elite level of options, including cashing out or editing unsettled multi-bet wagers. It has licenses with several sports leagues that otherwise would be unwatchable in the United States. Its signup bonuses are considered top shelf, too.
Bet365 mobile app rating: 3.0
bet365 Top Feature: Leader for live-betting with strong cash-out options, this operator is always innovating, earning it a loyal following around the world; offers a deposit match up to $500.
Review: "1,000% recommended. I love the layout, seamless interface. Just a beautiful app, quick withdrawals, runs very smooth. They got everything right."
Check Out Our Bet365 Bonus Code
---
10. BetRivers Sports Betting App
BetRivers, previously known as SugarHouse (it still is in NJ), is a growing player in Pennsylvania, Indiana, Illinois, Michigan, Iowa, Colorado, Virginia and West Virginia. It uses the same risk-management as DraftKings and 888sports and is known for its solid navigation system and smooth layout. It's considered one of the easiest sports betting apps to download and begin laying bets.
BetRivers is known for having a large swath of mobile wagering options – just as many as the "big boys" at DraftKings, FanDuel and PointsBet – as well as having "profit boosts" bets and a rewards program that is second-to-none.
BetRivers mobile app rating: 2.3
BetRivers Top Feature: Great rewards program & profit boosts, plus the operator is known for quick and reliable payouts; branded as SugarHouse in NJ and Connecticut.
Review: "The sports betting app is by far the best I have seen. They have every option you could want and live betting on almost everything, with odds updated on the second."
Check Out Our BetRivers Promo Code
---
Top US Sports Betting Apps & App Store Ratings
---
RELATED: Kansas sports betting is expected to launch this fall. Research all the best Kansas sports betting apps.
---
Features of the Best Mobile Sports Betting Apps
There are a lot of online betting apps on the market, and the number grows all the time as each new mobile wagering site launches. The best of the best, however, share common characteristics. To find the best sports app for iPhone or Android, look for one that matches your wants and needs with overall ease of use. We recommend you follow this simple checklist:
Wide Selection: If you like to bet on the NFL or NBA, every mobile sports betting app will offer games in those leagues. But what about La Liga soccer, tennis, rugby and golf? Most, but not all, offer those as well. The same goes for game and player props and futures. If you're planning to stick with the mainstream sports, perhaps a mobile sports betting app with fewer options and thus less "clutter" might be the way to go. Live, in-play betting has exploded in popularity and is considered a must for many of those betting "on the go" from their personal device.
Ease of Use: Some mobile sports betting apps provided by these companies are easier to navigate than others. These apps need to have the ability to place any mobile sports bet you want but without complex site navigation required.
Betting App Banking Options: The site can match all your betting and ease-of-use needs, but if it doesn't accept credit cards or Play+ or PayPal, that may make it a challenge on your end to get funds to your account – and get them out.
Security: Security and safety are critical factors. The most-popular apps all take multiple precautions to ensure their products are safe from hackers. Always make sure to bet with regulated operators in your state and avoid the offshore ones, which are unregulated and operate with no legitimate oversight.
Betting Odds: When it comes to the actual gambling factor, some of the best betting apps offer better odds than others. Shopping for the best odds on multiple mobile betting platforms can boost winnings and diminish losses. Most of the top bettors use multiple apps daily to shop for lines.
Storage Space: Some sports betting apps take up considerably more space on your phone than others. It makes sense to be mindful of your storage availability before downloading apps, especially if you plan to download multiple apps to find the best odds.
Signup Bonuses: Bonus offers are a key factor when becoming a new customer to any sports betting app. Reputable sites offers bonuses and other offers that help them stand out from the crowd and entice new customers. Take advantage.
What Can Users Do On Sports Betting Apps?
The top mobile betting apps allow users to do everything they would normally do through their online account at their favorite operator – just in the palm of their hand. That includes placing bets – including live betting – and making deposits and withdrawing funds from it.
How to Bet Using a Mobile App
It is also possible to bet using your personal phone and tablet. After you register for your account:
Download The App: The first step is to download the app or apps you want to use onto your iPhone or Android device.
Get Signed Up: Once it's on your phone, sign into your account and deposit funds. Be sure the site allows the banking method you're expecting to use, whether it be PayPal, Neteller, Play+, prepaid cards, ACH, credit cards or debit cards.
If you are getting a new-customer bonus, make sure you're claiming it when signing up. It would be quite frustrating if you chose a mobile sportsbook because of its great bonus but didn't go through the proper steps to ensure you get it. You may need to enter a promo code.
Place Your Bets: All betting options and research tools available on the major sites, including live in-game stats, should be available on your phone. There's no need to scratch down a game ID and stand in a long line. One or two clicks and your mobile wager is set.
One note: Mobile sportsbooks use geolocation technology – if you're not in a state where sports betting is legal, you're out of luck. But you can register from out of state, and once you are in the legal state, you can fire up the mobile betting app and get in the action.
Best Sports Betting App FAQ
What is the best sports betting app?
The best mobile sports betting app is the one that has the features that you seek, in addition to strong security measures, appealing payment and withdrawal options and ease-of-use layout.
Are bonuses still available on sports betting apps?
Yes. New customers looking to make a mobile sports bet for the first time are eligible for bonuses, just as they would be if they signed up at online sportsbooks and casinos via the websites.
Do sports betting apps differ from online sportsbooks?
They shouldn't other than in appearance. The top mobile wagering sites should offer users everything that's available on a computer, just with greater freedom. That includes signing up for a new account, making deposits and withdrawals and placing bets.
What are the advantages of mobile betting?
The absolute freedom of being on the go and placing a mobile sports bet when you want is the biggest appeal. The need to find a brick-and-mortar sports betting site or even a laptop are gone.
Do all sports betting sites have mobile apps?
Nearly every major online sportsbook now has an app that can be downloaded to iPhone and Android devices, including BetMGM, PointsBet, WynnBET, DraftKings, Caesars, and FanDuel.
What is the difference between a sports betting app and an online betting site?
A sports betting app allows bettors to gamble on their phone, tablet or mobile device in a platform specifically designed for it by an online betting site, which is optimized for a desktop or laptop. While you can play on some online sportsbooks' online betting site using a mobile browser, it is a less-than-optimized experience.
Which sports betting apps are legal?
It depends on which state you are in and if mobile sports betting is legal. In the states with the largest number of online operators, these are among the most popular legal sports betting apps: DraftKings, FanDuel, BetMGM, Caesars Sportsbook, WynnBET,bet365, PointsBet, Unibet, BetRivers/SugarHouse, FOX Bet, Bally Bet and SI.
How to choose the best sports betting app?
Choosing the best sports betting app is a personal choice, but before you do, read our reviews at Bookies.com and check out the latest welcome offers. Looks for apps that showcase what's important to you, whether it be live streaming, in-gamebetting, international soccer, unique odds boosts, whatever.
How to download a sports betting app?
After you sign up for a great welcome offer through one of the links at Bookies.com, head over to the App Store or Google Play and download the app. You will need to allow a geolocation plug-in, but it is simple and free to do.
About the Author
NFL writer and expert Adam Thompson joined Bookies.com in 2019 after a successful run as senior handicapper for SportsLine and CBSSports.com. He's long been estabilshed as one of the nation's premier NFL and MLB handicappers, and his horse racing and PGA picks have produced major winners over the last 12 months.