BetMGM Kansas Promo Code and Review
Kansas BetMGM is the product of a 50-50 partnership between MGM Resorts International's ROAR Digital and Entain Group. It's a powerful collaboration in the Kansas sports betting market. MGM is, well, MGM, and Entain Group operates some of the world's most iconic iGaming and sports betting brands such as partypoker, bwin, Ladbrokes and more. With such a strong pedigree, it's no wonder that BetMGM is expected to be one of the top Kansas sportsbook apps.
Proclaimed as "The King of Sportsbooks," BetMGM certainly has a lot of hype surrounding the brand as it looks to expand its reach across the U.S. In this BetMGM Kansas review, we're going to take a closer look at what this sportsbook has to offer: The BetMGM Kansas bonus code offer, the markets available, as well as the user experience on desktop and on the BetMGM Kansas app and more.
Keep reading because if you're looking to bet online, at the end of this review, you'll know if BetMGM Kansas is the sportsbook for you.
Kansas BetMGM At A Glance:
BetMGM Kansas Bonus Codes
The BetMGM sportsbook bonus code offers new users in other states a first bet offer of up to $1,000 with the BetMGM bonus code BOOKIES. We can't say for sure that will be the offer when it launches in Kansas, but that a first bet offer is typically the BetMGM bonus code offer available through the BetMGM website or BetMGM app. The deal works like this:
Sign up with BetMGM Kansas
Make a deposit of at least $10
Make your first bet
If the bet loses, you'll get back up to $1,000 in bonus bets (five $200 bonus bets if you bet the max)
If you bet less than $50, you'll receive a single bonus bet token in the amount of your first wager. You'll have seven days to use the bonus bet (s). Once sports betting launches in Kansas, BetMGM will announce its bonus offer for new customers. It's likely it will be the $1,000 first bet offer available to new users who open a Kansas BetMGM sportsbook account.
BetMGM Kansas Sportsbook Bonus Code
The Kansas BetMGM sportsbook bonus code is likely to change depending on the time of the year so right now we can't say for sure what this will be. In many states, the new user BetMGM bonus code offers a first bet offer of up to a certain value.
The current offer in other states where the sportsbook is live the $1,000 first bet offer mentioned in the section above. We expect the BetMGM Kansas new user bonus to be the same or very similar.
What we will certainly see offered at BetMGM KS are the regular promotions that the sportsbook runs every week. These can be easily found under the promotions tab on the sportsbook menu.
This includes the ever-popular Money Monday Club. This particular promotion gives all users a bonus bet of $10 once they wager $50 or more in the preceding week. Those wagers usually need to be at odds of +300 or above and the offer may exclude wagers that are made through other promotions.
Just bear in mind that all promotions, including any new user BetMGM Kansas bonus code, would come with wagering conditions. You'll need to meet these conditions to take full advantage of any promotion offered.
BetMGM Pros & Cons
BetMGM Kansas Sportsbook (Best/Great) For: Variety of Markets
There's a tendency for U.S. sportsbooks to focus on North American major sports, which can be something of a letdown for gamblers who follow international leagues and teams. That's not the case at BetMGM KS where you'll find odds for many of the world's leading sporting events and professional sports leagues.
BetMGM even includes leagues such as the English Premier League in its regular promotions offered to U.S. gamblers. You can also bet on darts, handball, rugby, cricket and much more besides.
BetMGM Evolution
BetMGM is the online betting arm of renowned casino operator MGM Resorts International. It started out as a joint venture between MGM's ROAR Digital and online gambling company Entain, a hugely successful group that runs well-known brands such as Ladbrokes, bwin, and partypoker and PartyCasino.
Although MGM had previously launched PlayMGM in 2017, it was the joint venture with Entain Group and the European company's sports online betting and online casino technology that saw the old platform given new life and rebranded as BetMGM in 2018.
The first BetMGM sportsbook launched in 2019 and since then the brand has expanded as sports betting comes online across the United States. At the time of writing, BetMGM sportsbook has received regulatory approval and licenses to operate in 16 states and counting.
In short, BetMGM Kansas is an extremely reputable sports betting provider with years of industry experience and the very best tech running the odds and moneylines.
Kansas Sports to Wager On With BetMGM
The impressive range of sports that a fan can wager on is one of the standout features of BetMGM Kansas. These include the following:
MLS / Soccer
NBA / Basketball
MLB / Baseball
NFL / Football
NHL / Hockey
PGA Tour / Golf
NASCAR
F1 / Motorsports
Aussie Rules
Boxing
CFL
Cricket
Cycling
Darts
Handball
Hockey: Finland, Russia, Sweden, Switzerland
Lacrosse
UFC / MMA
Rugby
Rugby League
Rugby Union
Snooker
Soccer
Tennis
Volleyball
Of course, while there are no professional teams among the four major league sports based in Kansas, that's not to say that Kansas gamblers don't love their sports - and that they don't love to bet online.
The Kansas City Chiefs who, despite being located in Kansas City, Missouri, are still extremely popular in their namesake state. The Chiefs are always a Super Bowl threat with Patrick Mahomes under center. The Kansas City Royals of the MLB have an enormous following as well which is unsurprising given that it's the closest baseball team to the state.
College sports also are hugely popular in the Sunflower State with the Kansas Jayhawks (2022 national champions) having the biggest following. Both basketball and football programs at Kansas State University also have huge fan bases while Wichita State is a perennial contender in college basketball.
Meanwhile, the lone professional MLS team, Sporting KC (Kansas City), has won two MLS cups. Despite the team's success, soccer doesn't attract quite the support the baseball, basketball, and American football does.
BetMGM Lines
Although BetMGM KS Sportsbook is not yet live, we compared the odds in other states with the sportsbook's nearest competitors to show you how we expect them to stack up against DraftKings Kansas and FanDuel Kansas. During our review tests we found that next-day lines for BetMGM were released in plenty of time to do a little research and get the best bang for your buck on your $1,000 bonus bet.
In some cases, we even found that BetMGM moneylines in other states had a slight edge over the competition which can make a huge difference when it comes to cashing in your winnings. Even just half a point difference in odds could have a big impact on any possible winnings so this is certainly something to take note of when looking for the best sportsbooks in Kansas.
While moneylines are usually released quite early, prop bets are a little different. The odds on these types of wagers may not be released until the actual day of the game itself. This isn't really an issue though as for these types of wagers you often want to know the exact starting lineup of the team before making a prop bet.
Then there's other factors such as the weather, unexpected illnesses, and injuries in the warm ups that could have a significant impact on your prop bet. Overall, we found that at times BetMGM can offer enticing early prices that could provide some serious value for money if you know your sport and are prepared to make that early call.
The variation in early odds from sportsbook to sportsbook is why we always recommend opening accounts with at least two or three online sportsbooks so you can compare odds ahead of placing your wagers.
Types Of Sports Bet By Popularity
Every sports fan has their own tried and trusted type of wager that they fall back on each and every time and we're happy to say that BetMGM KS covers all those bases and then some. From straight bets to futures and the many, many options for prop bets, here are some of the most popular bets that Kansas sports fans can make their first $1,000 bonus bet on.
Points Spread
The points spread is a bet on how much a team will win or lose by — the points spread or winning margin. The stronger team will be favored by a specific number of points. This depends on the sportsbook's perceived gap between the two teams.
For example, The Chiefs are -4.5 against the Bengals who are +4.5. This means that the Chiefs must win by 5 or more points while the Bengals can win or lose by 1-4 points. Your job is to predict which of these is more likely and place your bet.
Moneylines
A moneyline bet is the simplest of all wagers. It is a wager on who will win a single game or event. In moneyline bets you will always have a favorite and an underdog. The favorite's odds will be displayed with a minus sign in front of the odds. For example, Kansas City Royals -145 to beat the St. Louis Cardinals.
This means that if you wager $145 on the Royals to win, a winning wager would pay out $100 + your stake. On the other hand, as the underdogs in that particular game, the Cardinals would have a plus sign in front of their odds—e.g., +160. This means that if you wagered $100 on the Cardinals win, the wager would pay out $160 + your stake. This is one of the most popular wagers because it is simple and straightforward decision.
Total Lines
Also known as the over/under, with this type of bet a gambler must predict if the total points scored in a game is over or under the total line set by the sportsbook. For example, BetMGM Kansas might set the points total at 210.5 for an NBA game between the Thunder and the Spurs. You must predict whether the teams' combined points total will be over or under that number.
If you predict that the total will be under the total line and the game ends 110-98 (combined total of 208 pts) your wager pays out. This is a popular bet for neutral fans that support neither team as it doesn't matter who wins the game, it's all about the combined points or goals total.
Parlay Bets
Parlay bets are where sports wagering gets a little more complicated. That said, they are still hugely popular as they add more layers of excitement to a wager. This is because a parlay is a wager that consists of two or more bets combined into one wager. Parlay wagers can be a combination of multiple sports or even a moneyline bet combined with a prop bet. Because there is more than one event involved, you can often get great odds on parlay wagers.
A typical parlay might be a combination of a wager on three teams to win. For example, the Kansas City Chiefs at +100, the Kansas City Royals at +203, and Sporting Kansas City at +150. If you place $100 on a parlay wager at those odds and all three predictions are correct, your winnings will come to an impressive $1,515.
Futures Bets
Futures bets are long-term wagers that you place on a team or an athlete over a season or a tournament. These bets can offer great value if you get your wager in early enough. For example, you might get huge odds at the start of the season for perennial underdogs the Miami Dolphins to win the Super Bowl. An even better value bet, but one that would be much riskier would be to place a futures wager on the Houston Texans to win the Super Bowl.
Prop Bets
Prop bets are wagers on stats within a game such as a player's scoring ability or the number of rebounds in an NBA game. A typical prop bet would be on a player to score more than a certain number of points. These are simple bets that don't actually depend on the outcome of a game but rather the events that happen within the game. This can make these types of bets great fun to place during a game.
A typical example of a prop bet would be for Patrick Mahomes to throw over 300 yards in a game. Alternatively, you could bet on LeBron James to score over 30 points in a game. As there are quite a number of factors that can affect the odds on prop bets during a game, they are quite popular in live betting.
Great Betting Features On BetMGM in Kansas
Every great online sportsbook offers certain features and while these can vary depending on your choice of sportsbook, we're glad to report that BetMGM Kansas online sportsbook is on point in this regard. Here are some of the most notable betting features that both new gamblers and those who are old hands at sports wagering will appreciate.
BetMGM Live Betting
Live betting involves placing wagers as an event is taking place. While it has been an option at most sportsbooks for some time now, not all can get it right. In fact, this is one area where some competitors can fall short.
Thanks to its partnership with Entain, BetMGM KS has the latest tech in the industry. This means that live odds are genuinely live so you can be sure that you're betting on the action as it's happening. The odds are also updated in real-time which is a genuine bonus as it's an essential aspect of the live betting feature.
Live betting at BetMGM Kansas is quite simple. All you need to do is hit the live betting tab on the left side if the menu. Any events that are currently underway will appear with odds for each betting type that is available for that particular event. Where BetMGM impresses here is in the range of sports events that are available. You could find yourself betting on anything from soccer in the Czech Republic to Cricket in the Indian Premier League.
BetMGM 'Edit my Bet' option
Edit my Bet is the real standout feature of the BetMGM Kansas sportsbook and is a one-of-a-kind addition that we're sure Caesars Kansas and other sportsbooks may try to implement in the near future. This allows you to edit a parlay bet before all legs of the bet are completed.
Say you have a four leg parlay and three legs are completed. But you have a sinking feeling that your fourth pick isn't going to work out. You can use the 'edit my bet' feature to remove the fourth leg of the parlay and cash out at reduced odds. You can even swap the fourth leg for another bet to make a new parlay wager that will include your previous three completed legs. The Edit My Bet feature is available on any parlay as soon as you see the cash out option.
BetMGM Odds Boost
BetMGM KS odds boost is also known as the Lion's Boost and is the perfect way to enhance odds and get better value for your wager. Lion's Boosts are offered for specific games and wagers on those games. For example, you might see a Lion's Boost for Patrick Mahomes to throw three touchdowns in a game at higher odds than usual.
A Lion's Boost will usually boost the odds by about 20. This would mean that odds of +140 would become +160. So if you placed a $10 wager on Mahomes to throw those three touchdowns, the boosted odds of +160 would see you pick up $160 + your stake on a winning bet as opposed to $140 + your stake on the original odds. Just bear in mind that odds boosts are only available on new wagers. You can't use the offer to boost the odds on a wager that you have already made.
Same Game Parlays at BetMGM
This involves multiple wagers parlayed in the same game. To experienced bettors this may seem a little unusual, as parlays are often placed on separate events such as the winner of three individual baseball games. However, same game parlays at BetMGM KS take things up a notch by placing all your parlay legs in one event.
This is particularly useful for big games such the Super Bowl, the U.S. Tennis Open final, or the FIFA World Cup final. Many fans see this type of bet as a low-risk, high-reward strategy. For example, you can choose the winner, points total, and a player prop for one game. As you can imagine, combining the odds on all three outcomes into one wager gives you much better overall odds than making all three bets individually.
BetMGM Kansas Money Monday Club
The Monday Money Club is only available at Kansas BetMGM sportsbook and it's possible one of the simplest yet most popular loyalty rewards on the market. The Money Monday Club involves bonus bets offered to all users based on their activity during the previous week.
To earn that bonus bet, you must wager $50 or more in a single week on qualified events at odds of +300 or higher. Meet those conditions and you land yourself a bonus $10 bet. This is a very simple way to reward loyal customers and a reward that we have yet to see at other sportsbooks.
BetMGM Sports Streaming
BetMGM KS offers live streaming of sports which is another feature that isn't available at all of its competitors. The sportsbook offers live streams on a variety of the most popular sporting events such as tennis or NBA games.
It stands to reason that not all sports are available for live streaming as it would be impossible to offer streams for the many many markets available on the site and app. So while you may see an NBA game, you probably won't get a chance to stream a game from the Polish Basketball League.
Streams are only available to customers of the sportsbook so you will need to have a valid BetMGM KS account to watch live games. That said, you do not need to place any wagers on an event to watch it.
Once you are a valid account holder, you can stream live events from any location. Of course, as mentioned earlier, you can only place wagers when located in a state where BetMGM is licensed by the local gambling authority.
Live streams work very well and are usually extremely high quality regardless of whether you're watching via the desktop site or the mobile app. During our tests we experience minimal buffering when starting a stream and no interruptions during the actual game.
How To Bet At BetMGM
Setting up a BetMGM Kansas sportsbook account is a simple process, but it's worth noting that if you already have a BetMGM online casino account, you will have access to the sportsbook. If not, you'll need to follow these steps:
Visit the BetMGM website or download and install the app.
Hit the 'Register' button in the top right corner.
Fill in your details such as email address, name, age, etc.
Choose a username.
Enter a valid social security number.
Enter your phone number.
Enter your address.
Make your initial deposit and Kansas BetMGM bonus code.
Start betting.
You may need to send a copy of a valid ID if BetMGM KS cannot verify your identity through your social security number. This is standard practice for many online sportsbooks and it is simply to verify your age as BetMGM KS must abide by local minimum age requirements for gambling.
Bet Limits At BetMGM
As with all online sportsbooks, there are bet limits in place at Kansas BetMGM. These limits are strictly enforced and are there for the protection of the customer and to limit potential losses.
The minimum deposit amount is $10 which is quite good as some sportsbooks will set this limit at $20 for certain deposit methods. However, the minimum bet amount is set at just $0.50 which is great for casual bettors who just like to bet for fun. And if you're lucky enough to back a winner at long odds the maximum payout on a single bet is set at $1 million.
Regular parlay wagers can run to 16 legs. However, parlay wagers may be capped depending on the sport that the bettor is placing wagers on. The only other bet limit at BetMGM KS is for single game parlays which are capped at 10 legs.
BetMGM Payment Options
BetMGM Kansas offers a wide variety of banking options meaning that making a deposit and withdrawing your cash is pretty straightforward. Many of these are the standard methods allowed at the majority of online sportsbooks.
Deposit Methods Accepted
At present, the following deposit methods are available through the BetMGM app and website. These may change once BetMGM Kansas launches in the Sunflower State.
ACH e-check
BetMGM Play+
Mastercard, Visa or American Express
Check
Online banking transfer
PayNearMe
PayPal
Cash at cage
Skrill
VIP Preferred
The majority of deposit methods are instant with the obvious exception of check deposits which may take a few days to process depending on your bank.
Redeeming Cash
Taking out your winnings is also a simple process, but may take a little longer than deposits. BetMGM Kansas aims to process all withdrawals within 24 hours, but if you have chosen a bank transfer or withdraw your cash to your card, it may take another day or two to hit your account. Play+ is possibly the fastest option as it may only take a day to gain access to your funds.
Slower withdrawal times due to payment processors are standard for the majority of online sportsbooks. Withdrawal times for BetMGM Kansas differs from some of its competitors with a 24 hour in-house processing time. At PointsBet Kansas and some other sportsbooks this can be 48 hours or more.
Sports Betting Contests / Promotions
BetMGM Kansas runs sports-specific sports betting contests around big events such as the Super Bowl and the NBA Championship Finals. These are contests where entrants who make the correct predictions can share in a prize pool. Bettors may be asked to predict the correct score at the halftime mark or the total number of points scored in an individual quarter.
The Super Bowl LVI contest had a prize pool of $100,000 while there was also a $56k halftime contest available in select states. You'll need to keep an eye on the promotions tab of your account to see what sports betting contests are coming up at BetMGM Kansas.
Daily Odds Boosts
BetMGM Kansas offers daily odds boosts on a variety of sporting events. These are available to all customers and there are usually no wagering requirements. Daily boosts are used to generate interest in a particular event such as the NBA finals or the U.S. Tennis Open.
For example, BetMGM KS may offer a daily odds boost on the Kansas City Royals to beat the Baltimore Orioles. The original odds of +120 might be boosted by +20 to +140. This means that if you wager $100 on the Royals to win your wager will pay out $140 + your stake instead of $120 + your stake. This is great way to get a little value on regular daily your wagering.
Multi Sport Parlay Insurance
Parlay insurance is available at BetMGM Kansas sportsbook for multiple sports. Game parlay insurance covers you if one leg of a parlay wager loses. This means that you can receive your stake back in the form of site credit if one leg lets you down. It's worth noting that game parlay insurance can usually only be taken out on parlays of four legs or more.
Will BetMGM Kansas Offer A Rewards Program?
All customers are entered into the BetMGM Kansas loyalty program and this is likely to be the case at BetMGM Kansas. The loyalty program is a newly launched program which separates BetMGM's online casino and sportsbook activity from its land-based casinos to some extent.
BetMGM Reward Points
The new BetMGM Kansas reward program is another tiered-based program that runs much like the previous M Life Rewards loyalty program. Customers will still earn points for every $1 they wager while rewards that can be redeemed include both online bonuses and credits along with comps and BetMGM rewards for land-based resorts.
As with most programs, the more you wager, the higher up the tiers you go and the better rewards you can redeem. There are five tiers: Sapphire, Pearl, Gold, Platinum, and Noir. The new program has seen the thresholds for the first two tiers reduced, so players only need to accumulate 20,000 Tier Credits to achieve the Pearl status.
The new program is a little more complicated than the old loyalty rewards program, but in the long run, the benefits are actually better with more real-world comps and bonuses that can be redeemed throughout MGM's chain of hotels and casino resorts.
Sportsbook User Experience
BetMGM sportsbook has an extremely user-friendly interface which is easy to navigate and offers all the features you would expect from a top online sportsbook.
Everything is well organized and building a bet or finding odds for a particular event is a simple process. Odds boosts and promotions can be easily located in the menu that features tabs for all the most frequently used sections of the site.
For the BetMGM Kansas review, we spent some time going through the live betting features and noticed that there was very little lag time with all odds changing in real time according to the in-game events. Live streaming worked very well but could perhaps do with a few more options for minor events as there are currently only streams available for make leagues and sports.
The betting slip is intuitive and easy to understand/edit which is a great help especially for new bettors. Overall, this is probably one of the better desktop sports betting sites that we have reviewed.
BetMGM Kansas Sportsbook App
These days sports betting on the go is an absolute must and with this in mind BetMGM has invested heavily in a solid mobile app experience for its customers. The BetMGM app is slick and as responsive as the desktop site with no loss of features or functionality.
Much like the desktop site, the BetMGM app is very user-friendly and designed with ease of use in mind. This means that everything you need is within easy reach. One great thing about the app is that the menu is centralized so it's easier to navigate and it appears on all areas of the app.
Building a bet is the exact same process as that on the desktop and once again this makes it a great option for new bettors as there is virtually no learning curve whatsoever. Promotions and offers can be easily accessed through the BetMGM app promotions tab while Lion's Boosts will appear prominently as they do on the desktop site.
The Kansas BetMGM sportsbook app will be available for both iOS and Android users. iPhone or iPad users simply need to navigate to the App Store, search for BetMGM Sportsbook and install. The process is the same for Android device users who will find the app at the Google Play Store.
BetMGM Kansas Mobile app users will need to have location services turned on for the BetMGM Kansas app as the company makes use of geolocation technology to ensure that users are located in Kansas or a state where BetMGM is licensed to operate before they can place actual bets. However, users can still view odds and their account details when out of state.
Website Design
The BetMGM website is a very well-laid out site with everything extremely easy to find. While the BetMGM mobile app lacks nothing, some users may find that the larger screen on a desktop device may be preferable when viewing a wide selection of odds or when viewing a live stream. That said, this is an entirely personal choice and in our tests we found it impossible to choose a better option. This is simple because it's one of the best sports betting sites and real money gaming apps on the market.
Software Security
BetMGM uses the latest security protocols for all of its platforms across each state it operates in and we expect the same for BetMGM Kansas. All data sent from and received by the site and app is encrypted using Secure Sockets Layer (SSL). What this means in simple terms is that any information that the sportsbook collects is scrambled so that no prying eyes can access it.
While BetMGM Kansas holds up its end of the bargain, users will need to do their part, too. This means choosing a safe and secure password that is not something anyone can simply guess. This means no birthdays or pet's names etc.
It's best to choose a random series of numbers, letters, and special characters. It's also a good idea to use a secure password manager application to save this and all other passwords in case you forget it.
Responsible Sports Betting Methods
BetMGM takes responsible gambling very seriously and has recently opted to expand its responsible gaming initiative via GameSense. The initiative offers both online and offline customers the tools and resources to gamble responsibly.
This includes a guide on responsible gambling and an extensive help page on both its website and app that explains the steps that sports bettors can take if they are worried about problem gambling. Other resources provided by GameSense include advice on how to place betting and deposit limits along with contact details for specific gambling helplines.
Customer Support Methods
Customer support is another area where BetMGM KS will hope to stand out from Fox Bet Kansas and the rest of the competition. This is in part due to the extensive help and FAQ sections available on the site and app but mostly due to the fact that there is live customer support available 24/7.
The availability of live support cannot be understated as it is an essential feature for any solid online sportsbook. During our tests on BetMGM sites in other states, we found that this support was invaluable when setting up accounts or if any issues occurred. All in all, top marks for customer support.
BetMGM Kansas Taxes
It's unclear how sports betting winnings will work, but in the current system, the Kansas Lottery withholds 25% for federal taxes and 5% for state taxes on any winnings more than $5,000. Taxes will not be withheld for winnings under $5,000, but you must report any winnings as taxable income.
BetMGM Kansas Review
Overall, BetMGM Kansas is a solid sportsbook that certainly lives up to its name of the 'King of Sportsbooks'. The range of sports available along with the regular promotions and offers will make it an attractive option for seasoned sports bettors.
However, the ease of use of both the app and the desktop site will make it one of the most popular choices for those sports bettors who are new to the world of sports wagering. Great banking options, live customer support round out the user experience, but it's the live streaming and live betting features that really set this sportsbook apart from its competitors.
Sure, its counterparts may offer similar features, but BetMGM KS does what it does extremely well. All this makes it very easy for us to recommend Kansas BetMGM online sportsbook as one of the best online betting sites and sports betting apps in the industry right now.
BetMGM Sportsbook Kansas FAQ
Is BetMGM legal in Kansas?
No, not yet. Sports betting has yet to be legalized in Kansas. However, once sports betting launches BetMGM will secure the required regulatory approval to operate legally in the state. 
What is the BetMGM Kansas Bonus Code?
There is no BetMGM Kansas bonus code available as of yet. In other states, the Betmgm bonus code BOOKIES unlocks a bonus bet up to $1,000.
Is there a BetMGM bonus bet for Kansas bettors?
Once sports betting launches in Kansas it is likely that the BetMGM online sportsbook for KS will run a bonus bet offer for new users. 
How old do I have to be to bet on BetMGM in Kansas?
The legal sports betting age set in Kansas will be 21 when the bill is signed into law.
Does BetMGM online casino in Kansas?
Online casinos have not been legalized in the state of Kansas yet.
Can I use the BetMGM Sportsbook outside of Kansas?
The BetMGM sportsbook app and website can be used anywhere but wagers can only be placed in a state where BetMGM is licensed to operate. 
Does BetMGM Kansas have a sports betting app?
Yes, BetMGM has a mobile sports betting app for both iOS and Android. 
Does BetMGM Kansas allow live betting?
Yes, BetMGM allows live betting and once BetMGM Kansas launches it will likely offer the same live betting feature that are currently available in other states. 
About the Author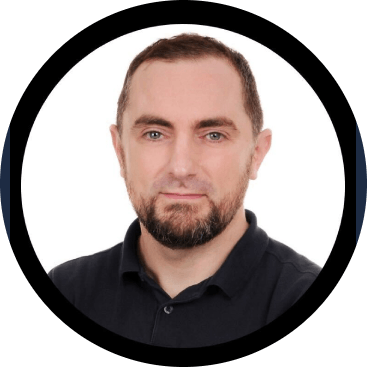 Ciaran has written for both the sports betting and iGaming industries for over a decade. A true fanatic, he covers a wide range of sports at Bookies.com, but his first love will always be soccer.