Missouri Sports Betting Apps
Top 8 Missouri Betting Apps - MO Mobile Sportbooks
The top Missouri sports betting apps the cusp of coming to Missouri in 2023 after neighboring Kansas legalized sports betting in the fall of 2022. Our expert has reviewed all the best Missouri mobile betting apps that could be available in the near future.
Offers Verified on March 23rd

1

Get $200 in Bonus Bets when you Bet $10 on March Matchups

21+, Terms and Conditions Apply

8

PLAYERS REDEEMED TODAY!

2

Kansas Offer: Up To $1,250 on Caesars + 1,000 Tier Credits + 1,000 Reward Credits

21+, Terms and Conditions Apply

3

Kansas Offer: Bet $5, Win $150 in Bonus Bets If Your Bet Wins

21+, Terms and Conditions Apply

4

Kansas Offer: No Sweat First Bet Up To $1,000

21+, Terms and Conditions Apply
Our trusted sports betting partners bring you safe and fun playing experiences
When it comes to legal sports betting nothing is quite as convenient as a mobile app. Whether you're at home, in a stadium, or in a bar, being able to bet on a sport with the very best up-to-date odds is nothing short of remarkable.
And with Missouri sports betting potentially going live in 2023, we're taking a look at some of the best Missouri betting apps that are likely to enter the market. From wagering types to the best betting apps for specific sports, this is your complete guide to Missouri betting apps.
Missouri Betting Apps: Current Legality
Legal sports betting is currently unavailable in Missouri. However, this could change in 2023 with the latest introduced bill now being discussed. If Missouri sports betting legislation passes by the end of the session (May 12, 2023), Missouri sports betting apps could go live by the end of the year.
The issue that killed last year's attempt was the inclusion of Video Lottery Terminals, but there has been enough turnover in the legislature that there is optimism a bill can pass this year. If a bill is passed by mid-May, Missouri betting apps could launch late in 2023.
January 5, 2023 — Rep Dan Houx introduces HB 556 and there is hope a compromise can be reached over the Video Lottery Terminals (VLTs) that sabotaged the previous bill before the end of the '22 legislative session.
September 27, 2022 — HB 4 attracts plenty of support and legal sports betting in Missouri is slated as a priority for the January 2023 legislative session.
September 19, 2022 — Rep. Dan Houx introduces House Bill 4 to make sports betting legal which is almost identical to HB2502.
May 13th, 2022 — Missouri's legislative session ends without the approval either sports betting bills.
March 24th, 2022 — HB 2502 and HB 2556 sports betting bills are approved by the House and moved to the Senate in a bid to legalize sports betting.
Jan. 19th, 2022 — Rep. Dan Houx introduces HB 2502. The Missouri bill proposes to legalize sports betting with 39 skins for Missouri's 13 casinos and six professional sports teams.
Jan. 29th, 2018 — Rep. Bart Korman introduces HB 2320. The bill proposes allowing riverboat casinos and DFS operators to offer legal sports betting. Bill fails to pass.
DraftKings Missouri App - Best App For New Users
It's well-known for its Daily Fantasy Sports contests, but DraftKings has also become a leading company in the sports betting industry. As of now, DraftKings' sports betting products are available in 20 states, with more expected to be added in the future.
The company has put a lot of effort into creating a user-friendly sports betting app which makes it an ideal choice for first-time sports bettors. The sportsbook is easy to navigate, and finding sports betting markets and building a bet on the bet slip is very straightforward.
Overall, there is little to no learning curve for using the DraftKings Missouri mobile app, which makes it a great option for those who are new to sports betting.
FanDuel Missouri App - Best Betting App for Sports Coverage
Another DFS stalwart, FanDuel has made the seamless move into the world of sports betting. The company is available in 18 states and boasts the highest number of registered users of any US-based sportsbook.
But it's not all about the number of users. What impresses most about the FanDuel Missouri betting app is the wide range of sports betting markets covered. Regardless of what sports you like, you'll likely find odds for the biggest events on the FanDuel Missouri mobile betting app.
From Aussie Rules football to the PGA Golf Tour, every major market is covered here making it a great option for the bettor who loves to diversify their wagers.
BetMGM Missouri App - Best For Regular Promotions
BetMGM is the online sports betting arm of hotel and casino company MGM Resorts International. The company has partnered with European iGaming heavyweight Entain to run its online casino and sports betting platforms.
To compete with the ever-expanding services of FanDuel and DraftKings, BetMGM has opted to focus on the promotions side of the business. But these are not just new user offers.
BetMGM is known for running some pretty epic promotions for its existing users such as the Money Monday Club that rewards users with a free $10 bet once they wagered a certain amount during the previous week. There are also some very good NFL promotions on the BetMGM Missouri mobile betting app, which we'll talk about a little later.
Barstool Missouri App - Best For App Speed
Barstool is now owned and operated by gaming giant Penn Entertainment. The company has worked hard to establish itself as a reliable sports betting provider and has done so by focusing heavily on app reliability and speed.
The speed of the Barstool Missouri mobile sports betting app makes it an ideal choice for bettors who enjoy live betting. This is because games scores and odds are available pretty much in real time or as close to it as you can possibly get.
The speed of the app isn't limited to live sports betting though. It's slick and fast throughout particularly when building a bet.
PointsBet Missouri App - Best Sports Betting App For Support
As an Australian online gambling company, PointsBet is quite new to the U.S. sports betting market. But even though it's a newcomer, the sports betting company has made a huge impact through a series of sponsorship deals with sports franchises and a deal with NBC.
The one aspect of this app that really sets it apart from other Missouri betting apps is the fact that it has excellent customer support.
And by excellent we mean 24/7 live support that actually resolves customer queries quickly. This is something that not all of the major sports betting apps can lay claim to and a feature that makes the PointsBet Missouri mobile betting app great for new bettors.
BetRivers Missouri App - Best App for Odds Boosts
Owned and operated by Rush Street Interactive, BetRivers is a well-known brand in the gaming business and has a solid reputation among sports bettors. Interestingly, BetRivers is the same platform as the renowned PlaySugarHouse of New Jersey; the only difference is the name.
How the BetRivers Missouri mobile app sets itself apart is through a range of impressive daily odds boosts spread across a wide variety of markets. This could see a bettor boost their sports betting winnings by as much as 20% in some cases.
Missouri Sports Betting Apps Ranked By Sport:
Best Missouri NFL Betting App: BetMGM Missouri

When it comes to wagering on the NFL and the Kansas City Chiefs, there is no betting app that can top BetMGM Missouri. This is because of the huge range of promotions and contests that the sports betting app runs throughout the NFL season. This includes a fan prediction contest where users must pick the top 6 highest scoring teams on a given day. Get the prediction right and you win $50,000 and yes, it's free to enter.
Best Missouri NBA Betting App: DraftKings Missouri

While all Missouri betting apps will no doubt run moneylines on NBA games, there is only one sports betting app that runs a promotion for every single NBA game. DraftKings has pushed the boat out for NBA fans and offers great promotions including odds boosts and proposition wagers for every game. So no matter who you support, you'll find a DraftKings promo for the game.
Best Missouri MLB Betting App: PointsBet Missouri
PointsBet is by far the best of Missouri betting apps when it comes to the MLB and baseball in general. This is because of the huge number of proposition wager markets offered through the sports betting app. As any St. Louis Cardinals fan knows, wagers on in-game stats are everything so any stats aficionados will love PointsBet.
Best Missouri NHL Betting App: PointsBet Missouri

Yep, the Aussies have done it again. The NHL is a great league for stats and player proposition wagers so PointsBet is an obvious choice given its massive range of prop wager options. But that's not the only reason it's the best NHL betting app for St. Louis Blues fans. PointsBet also has this unique take on spread betting that they call PointsBetting. This determines the size of spread betting wager winnings based on how far the final points tally is from the points spread.
Best Missouri College Betting App: FanDuel Missouri

College betting is incredibly popular across the U.S. and it will be allowed if the current Missouri sports betting bill passes. FanDuel has tapped into this market very well with an incredible range of college sports betting markets. FanDuel covers all major NCAA games across multiple sports and competitions including March Madness and the college bowl games; something that very few sports betting app actually do.
Best Sports Betting Apps in MO
What To Look For In Top Missouri Sports Betting Apps
Mobile Speed
Mobile speed is essential for Missouri betting apps because it allows for quick updates to odds and live betting options. It is especially important for live streaming, which is becoming more popular at mobile sportsbooks right across the board.
Even with a high-speed internet connection, a slow and laggy mobile app can ruin user experience. That's why we prioritize the speed and responsiveness of a mobile sports betting app when recommending the top Missouri betting apps in our reviews.
Lucrative Welcome Offers
Welcome offers are big business and an incredibly common feature of sportsbooks, particularly in competitive markets like Missouri. It's always a good idea to take advantage of as many of these offers as possible, but it's important to remember that each one is unique.
For example, one may have some major wagering requirements while another might have very little restrictions. This is why we always recommend that you open at least a few accounts with Missouri betting apps so that you can get as much value as possible for your initial deposits and wagers.
Exclusive App Only Promotions
Online sportsbooks may sometimes offer promotions that are exclusive to their mobile sports betting app. This is an effort to encourage more people to download and use the app as opposed to the website.
These promotions can include odds boosts, deposit bonuses, and other perks that provide value on your wagers and deposits. For example, BetMGM Missouri offers a $10 bet credit to active users of its mobile app every Monday. It's worth checking the sportsbook's app for exclusive promotions, as they can be a great way to get more value for your bets
Wide Sports Selection
Even if betting on the Kansas City Royals is your thing, you'll still want to have something to bet on during the off season. Or if there is a major international event such as the Olympics or the World Cup, it would be great to be able to place a few wagers without having to open a new account. This is why it's a good idea to only open accounts with Missouri betting apps that have a wide range of sports betting markets available.
Competitive Betting Odds
Many sports fans assume that the odds for a particular game or event are consistent across all major sports betting apps, but this isn't always the case. In fact, odds can vary from one app to another often by significant margins. But even small differences in the odds can have a big impact on your winnings, especially when it comes to parlay wagers.
That's why it's a good idea to have accounts with multiple online sportsbooks, so you can compare the odds for different events and take advantage of the offers available. By shopping around, you may be able to find better value for your bets.
Incredible Betting App Interface
The navigation and user-friendliness of Missouri betting apps is critical because it can affect your ability to place bets quickly and easily.
If it takes too long to find what you're looking for or the bet building process is slow and cumbersome, you might miss out on the best odds or be unable to place a bet at all.
That's why we carefully test the navigation and user-friendliness of any sports betting app we review before making recommendations. A good sports betting app should be simple, easy to use, fast, and visually appealing.
Flexible Payment Options
If you want to place a wager then you need to have funds in your account. So it makes sense that it's important for a mobile sports betting app to offer a wide range of payment options for its users.
While cryptocurrencies are currently only available on Barstool, other sports betting providers should offer options such as PayPal, credit cards, debit cards, and bank transfers. It can also be convenient for sportsbooks to offer options like cash at cage or prepaid card services.
Keep in mind though that withdrawal options may differ and may take longer to process, as the payment processor needs time to transfer the funds to your sports betting account. That said, you should still have multiple banking methods available for withdrawing your money.
Sportsbook Apps Security and Support
Security and customer support are incredibly important for all Missouri betting apps. After all, these apps handle your money and your personal data. But it's surprising to us just how many users forget to check a sports betting app's security credentials before joining.
The very least that you need is Secure Sockets Layer (SSL). This is encryption that scrambles your data so no one can access it. The vast majority of mobile sports betting apps will have this security feature but it's no harm double checking just to be sure.
When it comes to customer support, you'll want at least two options for contacting the sports betting provider. Ideally one of these will be a 24 hour service such as live chat on the app or a phone number you can call.
Not all Missouri betting apps offer 24 hour support so make sure to check this out. You don't want to have an issue that can't be resolved until the next day. This could see you missing out on placing a wager particularly if it's an international event.
Missouri Mobile Sports Betting Apps Vs. Betting Sites
The most obvious advantage of Missouri betting apps is the convenience factor. No one can argue that being able to place a wager on the go or at any time of the day is pretty great for a sports fan. But you can also do this at the best Missouri betting sites so why is it that apps are often considered better?
Pros
Apps are usually faster than web browsers
Better security login features for apps such as fingerprint or facial recognition
Fast login
Cons
Small screens can be difficult for some users
Some may have glitches periodically
Some users may find other pros and cons based on their own personal experience, but as far as we can tell, there are very few cons associated with Missouri betting apps as opposed to Missouri betting sites.
Using Missouri Mobile Sportsbook Apps:
The one major difference you'll notice when using Missouri bettings apps is the fact that you need to actually download and install the app before you can use it.
Some users may not opt for this as they prefer fewer apps on their devices but the convenience and security aspects of having a dedicated app are hard to ignore. For example, using fingerprint ID to log into your app means that no one can access your winnings or your account.
That's really where the differences end unless there are a few features that are not available on both the app and the desktop. This could see the likes of some live streaming services limited on smaller devices or promotions only being available on mobile apps. This rarely happens though so it's not really something to worry over.
Betting With iOS Mobile Devices
All major Missouri betting apps that we recommend will have an dedicated iOS app that can be used across all Apple devices. One thing to note though is that older iOS devices may not be able to install or download newer apps so it's worth checking that your device is capable of handling a new app.
All Missouri betting apps with iOS apps can be downloaded directly from the App store. You simply need to search for the app by name and install it to your device. A word of warning though.
To open an account with many sport bettings apps, you will need to be located in a state where sports betting has been legalized. Geofencing is used to ensure that this check is carried out correctly.
Betting With Android Sports Betting Apps
Android betting apps are becoming much more commonplace now than they were a few years ago. This is because sports betting companies are finally coming around to the idea that not all users have an iOS device. The process for downloading and installing the app is the same as with iOS betting apps. You simply search for the app by name and install it.
Android apps are also geofenced to ensure that users are located in a state where sports betting legislation has been passed. All Missouri betting apps recommended in this review have Android apps available in the Google Play Store.
Reasons To Use Sports Betting Apps
Here are a few reasons why mobile betting apps are often favored by sports bettors.
Increased Usability
Mobile apps generally offer a better user experience than websites, especially when it comes to sports betting. This is because sports betting operators design their mobile apps to be as convenient and easy to use as possible.
The layout and organization of the app is optimized for mobile devices, and the speed of the app adds to the overall convenience of placing bets. As a result, using a mobile app for sports betting is often more straightforward and easier than using a website.
Accessible Sports Wagering
One limitation of retail sports betting is that you must be physically in the sportsbook to place a bet. It goes without saying that this can be inconvenient if you are watching a game at home, at a bar, or even at the game itself. Online sports betting apps offer a solution to this problem by allowing you to place bets from your phone no matter where you are.
This means that if you are watching the Kansas City Chiefs and want to make a quick bet on a player you think is doing well, you can do it without missing any of the action. As long as you have the app on your phone, you can bet from anywhere.
More Betting Bonuses Available on Mobile Apps
Online sports betting operators might offer promotions and bonuses that are exclusive to their mobile betting app.
This is because they want users to download and use the app, rather than accessing their platform through a web browser. While these app-only promotions may not be common, it is still worth having the app installed just in case one becomes available.
This way, you won't miss out on any chance to increase your profits. Keep in mind that you will never find a promotion that is exclusive to the web-browser platform, so having the app is a good way to make sure you don't miss out.
Sports Streaming On The Go
Online sports betting companies now realize that their users not only want to place bets, but also watch live sports online. As a result, some have entered into partnerships with major leagues, media companies, and sports franchises to offer live streams of games.
While the quality of these streams may not be as high as TV streams, the selection of games available has improved significantly. Most sportsbooks now offer major league sports games on a regular basis, and the convenience of being able to watch games from anywhere is a major bonus.
Account Funding Is Easier With Mobile Wallets
Depositing funds into your online sports betting account is usually a straightforward process, but it does require you to enter your personal and financial information. To avoid having to do this every time you make a deposit, you can save your details to the site.
But that's not ideal. So it's better to use a digital wallet as a highly secure and convenient alternative.
If you have a digital wallet on your smartphone and want to fund your sports betting account through the app, you can simply choose to use the wallet and approve the transaction with your fingerprint. Most people already have the cards in their digital wallet anyways so this is a great idea.
Live betting on Missouri Sports Betting Apps
Live betting is becoming hugely popular with sports fans as it adds yet another layer of excitement to the whole betting experience. Live betting is also known as in-game or in-play betting and is simply the process of placing a wager when the game is already on.
Say you're watching the Kansas City Royals and your favorite pitcher gets injured or is playing poorly. You can place a wager during the game based on his real time stats.
This allows you to hedge any bets that you may have made prior to the game before the player got injured by making new bets in-game. Missouri mobile apps are absolutely perfect for this type of betting as they allow you to make those in-game bets when in the stands or out at a bar watching the game.
How to Download a Missouri Sports Betting App
We now know that Missouri betting apps are the way to go so how do you go about downloading your app and getting started?
It's super simple:
Choose your app or apps based on our detailed review
Search for the app on the App Store or the Google Play Store
Download and install the app
How to Sign up and Place a Sports Bet in a Missouri Sportsbook App
When you have chosen your Missouri betting apps and installed them on your device, it's simply a matter of signing up for an account. Thankfully, you can do this on all of our recommended mobile sports betting apps. You'll just need to have your personal information ready.
These are the steps to follow once you are ready to sign up.
Registering your account
Click "Bet Now" on this page when Missouri sports betting launches
Download your new app
Locate and hit the 'open account' or 'register' or 'sign up' button
Enter your personal details and information
Choose your username and a password
You may need to verify your account through SMS or email
You should now be good to go. However, in some cases you may need to provide additional ID to verify your identity
Funding your mobile betting account
Most mobile sports betting apps will have a banking section that can be accessed by hitting the deposit button. You can then choose your favorite banking method and make your first deposit. Once this is done. it's time to place those wagers.
Get Started Betting At Missouri Sportsbook Apps
Now you know practically everything there is to know about Missouri betting apps, all that's left for you to do is choose the app or apps that best suits your needs. This, of course, depends on your personal tastes and what sports you like, but remember that a sports betting app that covers a wide variety of markets is always a good one to have on your device.
One last word of advice — open more than one account with Missouri mobile sports betting apps so that you can take advantage of any promotions and offers across multiple accounts. You can also check back here from time to time for more guides on betting in Missouri.
Missouri Betting Apps FAQ
What are the advantages of Missouri sports betting apps?
Missouri betting apps are a convenient way to place wagers while on the go and to take advantage of real time updates to get the best odds for sporting events. 
Does every Missouri online sportsbook have a betting app?
Mobile sports betting apps are not available in the state as sports gambling is not yet legal in Missouri, but it's expected that any sportsbooks that launch here will have mobile betting apps. 
Are Missouri sports betting apps legal?
Not yet. Lawmakers have yet to pass Missouri sports betting legislation but Missouri betting apps could be legalized in 2023 if the current legislation passes by May 12.  
What is the best Missouri sports betting app?
This is a matter of personal preference. NHL fans may prefer PointsBet's prop wagers while NFL betting fans may prefer BetMGM's prediction contests that run through the NFL season. Ideally, you can try out a few Missouri betting apps and decide for yourself which on is best. 
About the Author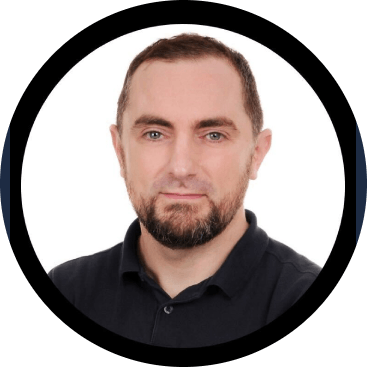 Ciaran has written for both the sports betting and iGaming industries for over a decade. A true fanatic, he covers a wide range of sports at Bookies.com, but his first love will always be soccer.