Ultimate Beginner's Guide To Ohio Sports Betting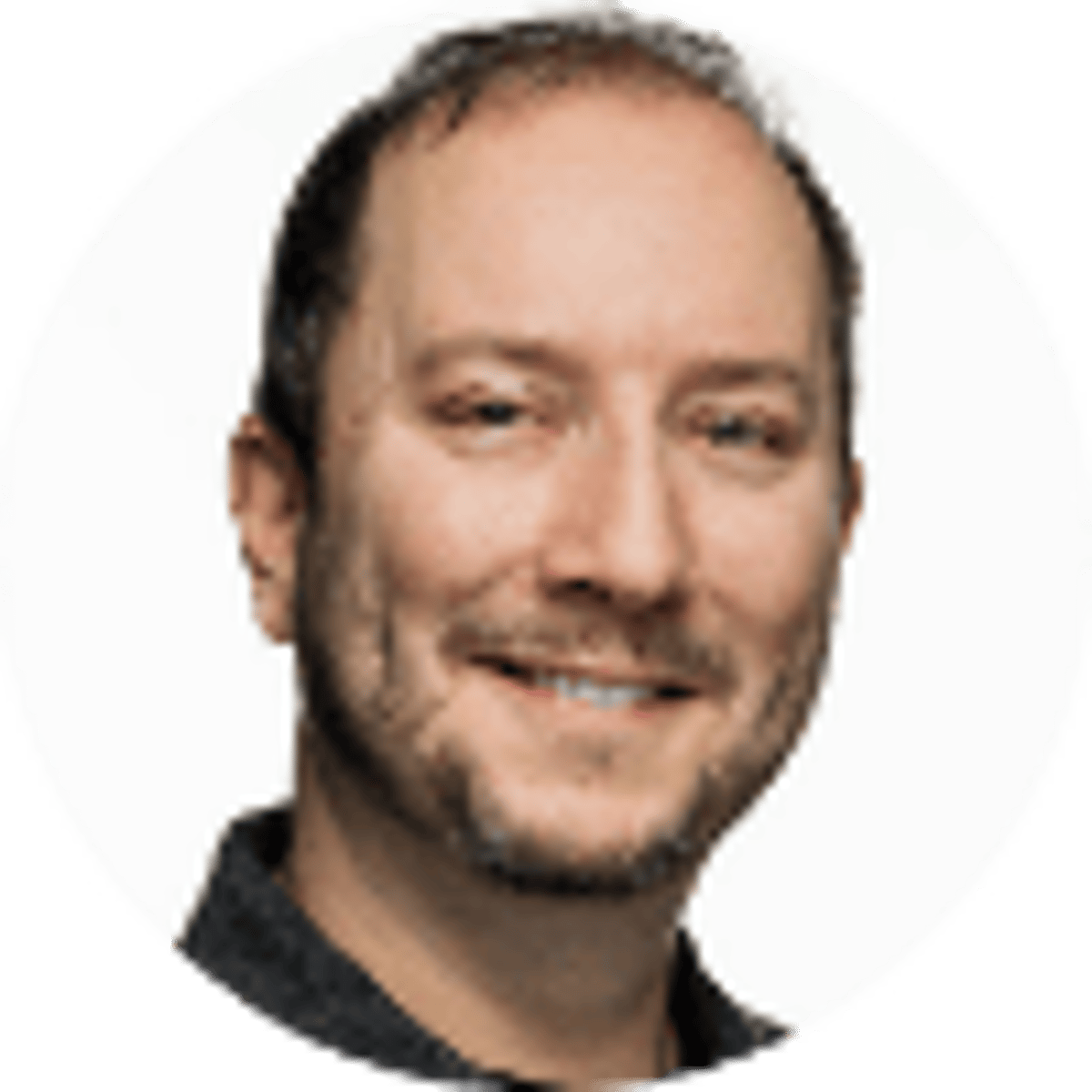 By Adam Thompson | 49 mins
Bet Now ➜

OH only. 21+. New users and first wager only. Must register with eligible promo code. Bet amount of qualifying wager returned only if wager is settled as a loss. Maximum bet credit $1,500; must be used within 14 days of receipt. See Caesars.com/promos for full terms. Void where prohibited. Know When To Stop Before You Start.® Gambling problem? Call 1-800-GAMBLER

20

PLAYERS REDEEMED TODAY!
Happy New Year to sports bettors in Ohio! The day is finally here: Ohio sports betting in the Buckeye State is now legal.
Bets can be placed at online sportsbooks just in time for the final weeks of the NFL regular season and NFL Playoffs, including the Super Bowl, plus many major college football bowls.
The NBA and college basketball seasons are in full swing, with March Madness on the horizon.
All of the top Ohio betting apps are now live. Bookies.com has secured the industry's top new customer referrals and Ohio promo codes.
Where Is Ohio Sports Betting Available?
The following sportsbooks are now taking bets in Ohio:
Caesars Ohio
PointsBet Ohio
SuperBook Ohio
Betfred Ohio
Bet365 Ohio
Barstool Ohio
FanDuel Ohio
BetMGM Ohio
DraftKings Ohio
Hard Rock Ohio
Tipico Ohio
BetRivers Ohio
Betr Ohio
Gamewise Ohio
BetParx Ohio
Mobile Ohio Sports Betting Options
You can start betting immediately from the comfort of your home, as long as you've signed up for an account.
The state estimates that Ohio sports betting sites will generate $1.1 billion in its first year, and roughly $3.3 billion in the coming years.
Retail Options For Ohio Sports Betting
Four brick-and-mortar sportsbooks opened their doors on Jan. 1, just in time for Week 17 of the NFL season and bowl games including the Rose Bowl, Cotton Bowl and Citrus Bowl.
Sportsbooks taking in-person wagers on Jan. 1 include:
Hollywood Casino Columbus (Barstool)
Hollywood Casino Toledo (Barstool)
Hard Rock Cincinnati
JACK Cleveland (BetJACK)
There is also a Caesars Sportsbook Ohio inside the Rocket Mortgage FieldHouse, home of the NBA's Cleveland Cavaliers.
Ohio Betting Kiosks
Ohio is offering a three-tiered system of licensing sports betting outlets. One of those is Type C, which allows for Ohio sports betting kiosks located inside establishments that own a liquor license.
There are roughly 1,000 businesses that have been approved for a Type C license: Restaurants, bars, bowling alleys and even liquor stores will host sports betting kiosks, though some establishments might not have them on Jan. 1.
While not as convenient as an online sportsbook, which can be utilized from anywhere in the state, betting kiosks can offer a more-tangible alternative with less drive-time than going to one of the four physical sportsbooks located in the big metro areas.
Different types of Ohio Sports Betting wagers
Ohio Sports Betting: Moneyline Betting Explained
A moneyline betting wager is a straight-up bet on the outcome of a game – there is no point spread or any other advantage or disadvantage to a side. You're picking which team wins. Of course, few games are truly even in terms of the matchup, so the favorite and underdog are assigned different odds.
If the Cincinnati Bengals are hosting the Houston Texans, for example, the Bengals may have moneyline odds of -300, which means it would take a $300 wager to win $100 in profit on a Cincinnati victory. Conversely, Houston might have +280 odds, so a winning $100 bet on the Texans would garner $280 in profit. The odds make it more of a financial risk to take the favorite, with more reward to take a leap with the underdog.
Moneylines are the most common form of betting for MLB and NHL games but are hugely popular in all major pro and college sports.
Ohio Sports Betting: Over-Under Betting Explained
Often referred to as Over/Under betting, this involves wagering one side of a posted amount on the total points/goals/runs scored in a game. It's simple and easy to follow. Instead of rooting for one particular side to win, you're choosing both teams to score – or not to score.
Say the Guardians were hosting the Yankees, with Shane Bieber as their starting pitcher. The Yankees counter with Gerrit Cole. The Over/Under, or total, on runs scored could be 7.5 runs. You would be betting on whether the total runs scored for the game, extra innings included, stays above or below that total. It's the same process for all team sports, including the NFL, NBA, NHL and all college leagues that feature two teams against each other.
Ohio Sports Betting: Spread Betting Examples
A point spread bet helps even the gap between the favorite and the underdog of a game and is especially popular in football and basketball. Sportsbooks will put a point spread on the game, giving the underdog points to help even the odds for both sides.
For example, the Cleveland Cavaliers are hosting the Detroit Pistons. In pretty much every instance, if you have to pick a winner of the game, you're going with Donovan Mitchell and the Cavs. But what if the Pistons were given 10 additional points to begin the game? That's what a point spread does. It evens the playing field. It also evens the odds.
Ohio Sports Betting: What is a Parlay?
Parlays combine multiple bets into a single wager. These are popular plays because they offer the lure of a healthy return on a minimal stake. Instead of betting on one outcome of a game at -110 odds (wager $110 to win $100 in profit), parlay betting offers a chance for higher odds. You must win all connected bets for a parlay to be successful.
Three-game parlays are hugely popular. For example, if you really like the Bengals to cover the point spread against the Ravens, the Browns to cover at the Steelers and the Colts to cover vs. the Texans, you can bet an all three to do so. The odds on an average three-team parlay such as this can approach +600 – so a $100 wager would win $600 in profit.
Ohio Sports Betting: Prop Bets Explained
Props are bets on specific outcomes within a game. These can be wagers on a player, such as how many yards Browns RB Nick Chubb might gain in his next matchup, or a team, perhaps what type of score the Bengals will make first in the game, be it a touchdown, field goal or safety.
Prop bets have exploded in popularity over the years. Every NFL and NBA game offers hundreds of available player and team prop bet opportunities. Super Bowl 56 between the Cincinnati Bengals and Los Angeles Rams offered more than 1,000 props across many online sportsbooks.
Ohio Sports Betting: What is Futures Betting?
Futures are wagers on long-term outcomes, such as the winner of the 2023 World Series or the NBA's scoring leader or the NFL MVP. They can be bet during the season and often through the offseason.
For example, if you like the Cavaliers to win the Eastern Conference and their odds are posted at +950 to do so, you would rake in $950 in profit on a $100 bet. Not all bets are so simple to read. A futures bet on the Bengals winning the AFC North might be -250 – you'd need to wager $250 for a $100 profit.
Ohio Sports Betting Rules For College Wagering
Want to bet on Ohio State basketball against Northwestern on New Year's Day? It is absolutely allowed. Sports betting is permitted on pro and college sports, including Ohio schools. That is not in the case in many states. For example, New Jersey allows no wagering on any college events. Some states allow college sports betting, but only on out-of-state teams.
There are no such restrictions in place in Ohio. Want to bet the MAC college hoops showdown between Miami-Ohio vs. Akron on Jan. 24? You got it.
Do You Pay Taxes On Ohio Sports Betting Winnings?
All gambling income is taxable. That includes winnings from sports betting as well as poker, casino games and lottery. Payoffs that reach a certain threshold automatically trigger IRS notification. In sports wagering, you will receive a W-2G form if your winnings are $600 or more and the payout is at least 300 times the amount of the wager. The IRS also receives a copy of that W-2G.
It makes no difference if your sports winnings were earned at an online or physical sportsbook or on a parlay wager or long-shot NFL futures bet. Even if the winnings were simply added to your online account and never withdrawn, it's considered taxable income. Bettors should be prepared to pay about 24% federal tax on winnings.
How To Exclude Yourself From Ohio Sports Betting
Self-exclusion is the action of shutting down one's own sports betting activities. It is a common route to help fight addiction. Self-exclusion usually lasts for a minimum of six months. This option is particularly effective for online gamblers. Nearly every online casino offers self-exclusion as an option, and enforcement is strict.
Customer service and help lines are a good place to start and are available at all major online casinos. They can often be found on the website's "Responsible Gaming" section.
Ohio Sports Betting Key Terms
Arbitrage: This is when the same game has different prices in multiple betting markets. For example, a team could be -121 to cover the spread at one sportsbook while being -110 at another. Futures bets, especially, can vary wildly in price. It shows the benefit of owning accounts across multiple online sportsbooks as you can shop for the best price.
Bankroll: The amount of money a player has available to spend on sports bets.
Backdoor Cover: When a team covers the spread late in a given contest, usually by the underdog. The phrase "backdoor cover" is used when the outcome of the game may not be in question, but the spread remains in play.
Bad Beat: A betting loss that appeared to be a victory earlier in the contest. Often, a backdoor cover is the reason why a player suffers a bad beat.
Buying Points: When a bettor pays an extra amount to receive points (typically no more than half to one point) for a team to cover the spread.
Chalk: Another term used to describe the favorite.
Closing Line: The final spread before the start of the game or contest.
Contrarian Betting: When a bettor places wagers against whom the public backs.
Consensus Pick: A team or player the public backs by a large percentage. Typically, this is on the favorite.
Cover: When a side wins against the point spread. An example is if the Cowboys win by 4 points after being a 1.5-point favorite.
Even Money: This is when there is no "vig" or "juice" attached to a bet. For an example, a $50 bet will win you exactly $50.
Exotic: Any other bet that doesn't feature a straight bet or a parlay. These are often referred to as "prop bets."
Favorite: This is the team (or side) that is expected to win a given event or contest.
Field: In a prop bet, a bettor often has the chance to bet on all the players or teams not listed.
Handicapper: A person or group who researches and predicts the outcome of a sporting event. Bookies.com features an array of experienced and highly successful handicappers who offer free daily picks on NFL, NBA, MLB, PGA, major college sports and more.
Hedging: This is when a player places a bet on the opposite side of their original bet to guarantee a win. Often, this is used to guarantee a profit or to minimize a loss.
Hook: Refers to the process of buying an extra point to push a spread to 3 from 3.5.
Juice: The amount of money charged by a sportsbook to place a bet. This is also referred to as the "vig" or the "vigorish." On a spread bet, for example, the odds might be -110 instead of an even-money +100. That extra 10% is the juice.
Lines: Another term used to describe "odds." These refer to the spread, moneyline and point totals for a specific game.
Oddsmaker: The person or organization in charge of creating and placing odds on sporting events.
Off the board: This is when a sportsbook will not place odds or take action on a sporting event or outcome. Usually, this occurs only when there is missing information regarding a team or player involved in an upcoming game, such as key injuries.
Push: When neither the player nor the sportsbooks win a given event and all action is returned to the bettor. Also known as a draw.
Run Line: A typical points spread of 1.5 that is especially common in baseball and hockey (Puck Line).
Sharp: An experienced or professional bettor who is well-informed before placing bets.
Square: An inexperienced bettor who often bets on only their favorite team or player.
Teasers: A parlay bet where the points spread and/or total is adjusted in the player's favor. The odds are lower in a teaser bet in comparison to a traditional parlay bet.
Units: The size of a sports bet in a player's bankroll. Also known as the percentage of a player's bankroll that is spent on a given bet.
About the Author
NFL writer and expert Adam Thompson joined Bookies.com in 2019 after a successful run as senior handicapper for SportsLine and CBSSports.com. He's long been estabilshed as one of the nation's premier NFL and MLB handicappers, and his horse racing and PGA picks have produced major winners over the last 12 months.
Our trusted sports betting partners bring you safe and fun playing experiences