BetMGM Ohio Review & Promo Code BOOKIES = $1,000 Bonus Bet
If you've watched a game on TV, you've probably seen Jamie Fox ads for BetMGM. BetMGM, a 50-50 partnership between the digital arm of MGM Resorts International (ROAR Digital) and Entain Group, has quickly grabbed a significant piece of the U.S. market thanks to its plentiful betting markets, industry leading odds and a terrific welcome offer, not to mention a great rewards program and awesome features like "Edit My Bet."
As such, BetMGM has branded itself the 'King of Sportsbooks' and it's hard argue with that title, if we're being honest.
BetMGM Ohio was among the first sportsbooks to launch in the state on Jan. 1, 2023. Aside from the BetMGM Ohio app, there is a BetMGM Ohio retail sportsbook at MGM Northfield Park in Northfield, Ohio.
With that in mind, we're taking a closer look the BetMGM Ohio bonus code and what Ohio gamblers and sports fans can expect from one of the most popular sportsbooks in the industry.
21+ and present in OH. Gambling Problem? Call 1-800-GAMBLER
Ohio BetMGM At A Glance:
BetMGM OH Bonus Codes
The BetMGM Ohio bonus code BOOKIES offers first-bet insurance up to $1,000. Users can download the BetMGM app Ohio, or log on to the BetMGM Ohio website opt in to to the offer, which gives you five $200 bonus bets if your first bet (of up to $1,000) loses.
If you bet less than $50, you'll receive a single bonus bet in that amount.
Bet Now ➜

Visit BetMGM.com for T&Cs. Must be 21+ to wager. MD & OH Only. Must be present in OH. New Customer Offer. All promotions are subject to qualification and eligibility requirements. Rewards issued as non-withdrawable bonus bets. Bonus bets expire 7 days from issuance. Please play responsibly. For help visit mdgamblinghelp.org (MD) or call 1-800-GAMBLER. In Partnership with MGM National Harbor (MD) & MGM Northfield Park (OH).

15

PLAYERS REDEEMED TODAY!
BetMGM Ohio New User bonus
The BetMGM sportsbook Ohio bonus code BOOKIES offers first-bet insurance up to $1,000. That means if your first bet loses, you'll get that amount back in the form of bonus bets. If you bet the max of $1,000, you'll get 5 $200 bonus bets that will expire in a week.
There are regular Ohio BetMGM Ohio sportsbook promotions as well. These can be easily found in the promotions tab which is at the top right hand side of the menu. Regular promotions include the hugely popular Money Monday Club that rewards active bettors with a $10 bonus bet once they have wagered $50 or more at odds of +300 or above in the preceding week.
There are also further BetMGM Ohio offers such as Parlay King. This is a promotion for Sunday NFL games where a bettor must place a three-leg parlay on the games at overall odds of +1,000. If you have the highest odds parlay that wins on Sunday games, you get a bonus bet of $1,500 at BetMGM Ohio.
These are just a couple of the many promotions that new users can take advantage of aside from the first-bet insurance of up to $1,000 offer provided by the BetMGM Ohio bonus code BOOKIES, just like most other top US sportsbooks.
BetMGM Pros & Cons
BetMGM

Get $200 in Bonus Bets when you Bet $10 on March Matchups

Bet Now ➜

74

PLAYERS REDEEMED TODAY!
BetMGM Sportsbook Ohio Known For: Market-leading promotions
BetMGM Ohio is operating in a busy legalized Ohio sports betting market that includes some of the biggest online betting sites in the industry. That's why the company has gone all out to offer its customers the very best promotions in the market.
The Ohio BetMGM bonus code BOOKIES offers new users up to $1,000 in first-bet insurance. This first-bet insurance offer allows a customer to place a wager and receive a refund of their stake if it's a losing bet. As far as welcome offers go, this is one of the first bet deals best in the business.
You get five $200 bonus bets if you bet the max (bonus bets are paid out in 20% increments if you bet more than $50), and one single bonus bet if you wager less than $50. The bonus bet expire in seven days.
Then there is the ongoing Money Monday Club promotion that offers regular bettors a bonus bet of $10 once they place bets of $50 or more during the previous week. These bonus bets are available every Monday with one wager offered to each qualifying customer.
There's also the odds boosts known as "Lion's Boosts" that are available on a daily basis. While BetMGM Ohio offers competitive odds on all sports, these boosted odds are a great chance to get even better value on specific wagers. Best of all though is the fact that these BetMGM Ohio promotions have wagering requirements that are incredibly easy to fulfill. This means that most promotions are within reach for the average gambler.
Bet Now ➜

Visit BetMGM.com for T&Cs. Must be 21+ to wager. MD & OH Only. Must be present in OH. New Customer Offer. All promotions are subject to qualification and eligibility requirements. Rewards issued as non-withdrawable bonus bets. Bonus bets expire 7 days from issuance. Please play responsibly. For help visit mdgamblinghelp.org (MD) or call 1-800-GAMBLER. In Partnership with MGM National Harbor (MD) & MGM Northfield Park (OH).

56

PLAYERS REDEEMED TODAY!
BetMGM Sportsbook Evolution 
BetMGM first launched its online betting platform under the name of PlayMGM back in 2017. However, a joint venture with European gambling powerhouse Entain — owner of gambling brands such as bwin, Ladbrokes, PartyCasino, and Coral — saw the two companies combine their might to relaunch the brand as BetMGM in 2018.
Entain's market-leading technology and MGM Resorts' solid reputation as a leader in the gambling industry saw BetMGM enjoy immediate success and its first sportsbook launched in 2019. Since then, the company has gone on to secure licenses to operate sports wagering in as many as 18 states with more planned for the future.
In each state that it is currently available, BetMGM has fulfilled the regulatory requirements to be considered a reputable provider.
OH Sports to Wager On With BetMGM
BetMGM Ohio offers an impressive range of sports betting markets that you may not find at many other sportsbooks. This means that local sports fans can place bets on:
MLS
NBA
MLB
NFL
NHL
PGA Tour
NASCAR
F1
Aussie Rules
Boxing
CFL
Cricket
Cycling
Darts
Handball
Hockey
Lacrosse
UFC
Rugby
Rugby League
Rugby Union
Snooker
Soccer
Tennis
Volleyball
Ohio is home to no less than eight professional major league teams across the NBA, NHL, NFL, MLB, and the MLS. There is even a professional Rugby team called Cleveland Rugby League that plays in the North American Rugby League. As you can imagine, with so much sporting history in the state, Ohio sports fans are eager to place bets on their local teams.
The Cleveland Cavaliers of the NBA have a huge following and as the only NBA team in the state. The NFL is a little different as the state boasts not one but two teams in the Cleveland Browns and the Cincinnati Bengals. The sides have faced off almost 100 times so we expect to see plenty of in-state betting specials when those games come around.
It's the same story in the MLB and the MLS where the state has two representatives in the Cincinnati Reds and the Cleveland Guardians (MLB) and Columbus Crew and FC Cincinnati (MLS). The state's lone NHL team, the Columbus Blue Jackets may not have won a Stanley Cup yet, but that won't stop Ohio gamblers backing their only NHL team all the way once the sportsbooks open for business.
Ohio also has some strong college sports teams that attract a lot of attention and luckily, betting on college sports is allowed in the state.
Bet Now ➜

Visit BetMGM.com for T&Cs. Must be 21+ to wager. MD & OH Only. Must be present in OH. New Customer Offer. All promotions are subject to qualification and eligibility requirements. Rewards issued as non-withdrawable bonus bets. Bonus bets expire 7 days from issuance. Please play responsibly. For help visit mdgamblinghelp.org (MD) or call 1-800-GAMBLER. In Partnership with MGM National Harbor (MD) & MGM Northfield Park (OH).

15

PLAYERS REDEEMED TODAY!
BetMGM Ohio Sports Betting Lines
BetMGM Ohio is not yet live in the state so we can't speak of the odds and moneylines offered within the state. What we can do, however, is compare the moneylines at BetMGM sportsbooks in other states with the industry's leading competitors such as DraftKings Ohio, FanDuel Ohio, and Caesars Ohio Sportsbook.
When comparing moneylines with competitors we found that BetMGM excelled in many ways. First, the fact that next-day lines are released well in advance of game day makes researching teams and bets so much easier for bettors.
Second, we found that BetMGM sportsbook actually had marginally better odds on some events when first released. While the edge may be small, if you're using your first-bet insurance of up to $1,000 on your first wager, then it could make a serious difference to your overall winnings.
One area that we did notice a little delay on odds was with prop bets. While BetMGM does offer competitive odds for these wagers, they were sometimes, but not always, delayed until the day of the game.
This may be an issue for parlay bettors that want to take advantage of those early next-day odds. However, as many prop bets rely heavily on individual performances of key players, the fact that you're not offered odds on a player prop until the team is announced can also be considered a good thing.
As you may have guessed, there is value to be found if you shop around from sportsbook to sportsbook. This is why we always recommend opening one account at a few sportsbooks so you can easily compare any odds before making those predictions and filling out your bet slip.
Types Of Sports Bet By Popularity
Sports wagering at its most basic is all about choosing the winner. But that doesn't mean that this is the only type of wager available at a sportsbook. In fact, many gambler shun the typical straight bets on winner or loser and opt for something a little more exciting or a wager that offers some more value and less risk. Below are some of the most popular betting types that you can try out with your BetMGM OH $1,000 first-bet insurance.
Moneylines 
This is the granddaddy of all wagers and the one that most new bettors make as their first ever wager. The moneyline wager is a straightforward bet on which athlete or team will win a game. In this type of wager you have an underdog (team that is most likely to lose) and a favorite (team that is most likely to win). Each has its own individual odds which are displayed as a number with a minus for the favorite (-150) or a number with a plus in front of it for the underdog (+300).
An example would be the Cleveland Browns (-145) as the favorite to beat the Cincinnati Bengals (+175). What this means is that if you placed $145 on the Browns to win and they did win, you'd take home $100 plus your stake. Alternatively, if you placed $100 on the Bengals to win and they did the impossible, you'd win $175 plus your stake.
This is the most popular wager at many sportsbooks as it is relatively easy to pick one team over another with no complications other than who wins and who loses.
Futures Bets
A futures bet is a wager on the long-term success of a team or an individual athlete. You would usually place this wager as the start of the season when you will get the best odds. However, you can also place a futures wager during the middle of a season or tournament if needed.
These are a popular type of bet as they offer incredible value. One of the most high-value winning futures wagers placed in recent years was over in England where a bettor placed a wager on Leicester City to win the Premier League at odds of 5000-1. Ohioans may not be too interested in a long shot for the English Premier League, but a futures wager on the Bengals to win the Super Bowl might offer pretty great odds.
Total Lines (Over/Under betting)
The total lines are also known as over/under wagers. This is when the sportsbook sets a total points line for the game. Your job is to simply predict whether or not the teams' combined points tally will be over or under the sportsbook's line.
For example, BetMGM Ohio might decide that the totals line for a Bengals/Browns matchup will be 45.5. If you predict that the game will finish under the totals line and it finishes at 24-14 (combined score of 38), you win.
The reason that the totals lines are set at half points is so that no matter what score the game finishes at, it will always be either over or under the totals line. This type of bet is quite popular as neutral sports fans can take a lot of enjoyment out of a game no matter who the winner is.
Point Spread Betting
The point spread is another popular type of wager that involves a bettor predicting what the winning margin will be in an event. In other words the difference in points between the two teams at the end of the game — the point spread.
The stronger team is usually favored by a specific number of points and this depends on how much of a gap the sportsbook thinks there is between the abilities of both teams.
A points spread wager might see the Cleveland Guardians the favorites at -1.5 while the Cincinnati Reds are at +1.5. This means that the winning margin for the Guardians must be 2 runs or more while the Reds can lose by 1 run. You must predict which one of those outcomes is more likely and place your wager. In many cases, the losing team can actually win you the wager by losing well or badly depending on how you bet.
Parlay Bets 
Parlay bets are a form of bet that combine two or more wagers. Each individual wager on the parlay is called a leg and all legs must be correctly predicted for the wager to pay out. Parlays can be a combination of different betting types while it can also be on multiple games or even sports. For example, you could have a parlay wager on Columbus Crew, the Cleveland Cavaliers, and the Cincinnati Bengals to all win their respective games.
These are popular wagers as it's possible to win big from a relatively small wager as the odds for each leg combine to give you much better odds than making the bets separately. For example, if you wager $30 on Columbus Crew, Cleveland Cavaliers and the Bengals all to win their games at -110, you would win $178.74 plus your stake. If you were to make those bets individually, you would win only $27.27 plus your stakes.
Prop Bets
Proposition wagers or prop bets are wagers on a particular aspect of a game. This is usually related to an individual's performance or some statistics from the game such as the number of rebounds in an NBA game or the number of touchdowns a quarterback throws. These bets don't actually depend on the outcome of the game but instead depend on those stats. This makes prop bets quite exciting for fans especially when placed during a game.
A prop bet might be on Darius Garland scoring more than 20 points in a game or Jarret Allen scoring more than 10 points on rebounds. These bets can be fun to make, but the more serious sports fan might take their time to really do their homework and see how much value they can get for a prop bet that is likely to come through for them.
Great Betting Features On The BetMGM Sportsbook in Ohio
All online sportsbooks work hard to stand out from the crowd and BetMGM OH is no different. The sportsbook has some nifty features that make it one of the most popular sportsbooks in the United States. While some of these features are available at other sportsbooks, BetMGM Ohio does them very well.
BetMGM 'Edit my Bet' feature
The Edit my Bet feature at BetMGM Ohio is a great option that many other sportsbook operators would do well to pay attention to. It's extremely simple yet wonderfully effective. It's available on parlay wagers and allows you to cash out before the wager is complete or swap a leg on the parlay for another wager.
This means that if you have a four-leg wager and the first three legs are complete, but you have a feeling that the Cincinnati Reds are going to let you down in that last leg, you can edit the parlay. This would be by either cashing out at reduced odds or by replacing the final leg with another wager which effectively creates a new parlay. This great feature is available on any parlay bet once you see a cash out option.
BetMGM Live Betting
Live betting is growing in popularity and this means that practically every sportsbook out there has this feature. But not all are as seamless and on-the-money as BetMGM OH.
The partnership with Entain has resulted in BetMGM Ohio's platform having the very latest in sports wagering technology which means that live betting is actually live. There are no lags and all scores and odds are updated in real time which is a major advantage over some other platforms.
If you want to try out this feature at BetMGM Ohio, all you need to do is look for the live betting tab at the left side of the menu either on the website or the mobile app. Any live sporting events that are currently underway and that BetMGM offers moneylines on, appear here.
What's really impressive with this feature is that you can find a huge range of sports to bet on. This is a great way to discover the joys of betting on Spanish basketball or Norwegian football.
BetMGM Odds Boost
BetMGM OH offers an odds boost that is also known as the "Lion's Boost." This is a great promotion that offers daily odds boosts on specific sporting events. These offer better value and usually increase odds by about +20. So, for example, you might see odds of +160 boosted to +180.
Lion's Boosts are only available on specific wagers and events so you won't be able to use your boost for a parlay wager that comprises other bets. They can, however, be offered on all betting types. So you might see a prop wager for the Cincinnati Reds to hit three home runs boosted from +140 to +160. If you placed a $100 wager on this, you'd win $160 + your stake as opposed to $140 + your stake. Just bear in mind that you cannot use a Lion's Boost on a wager that you have already made.
BetMGM Ohio Money Monday Club 
BetMGM Ohio runs a promotion for its loyal customers called the Money Monday Club. This is a promo that rewards customers for their activity during the previous week.
The deal is that you must place $50 in wagers on qualified events at odds of +300 or more during the week. If you meet that very simple requirement, you will be rewarded with a bonus bet of $10 the following Monday. This bonus bet is available every Monday once you have fulfilled the wagering requirements for the previous week.
This is a super simple yet rewarding promotion that lets you know your loyalty to BetMGM OH is very much appreciated. While BetMGM does have a loyalty program, this promotion doesn't require that you build up points before earning your reward.
Same Game Parlays at BetMGM
A parlay wager is when you combine two or more bets into one wager with each bet becoming a leg of the parlay. Each leg must be a winner for the parlay to pay out. While parlay wagers usually involve multiple events, the same game parlay is a wager on multiple events during a single game.
This could be something along the lines of the Cleveland Cavaliers to win the game, Darius Garland to score 30+ points, and the total score to be over 210.5 points. All three of those legs must be predicted correctly for the parlay wager to pay out. This type of wager adds an entirely new level of excitement to a game and is becoming increasingly popular.
Other Sports Bets Allowed at BetMGM
BetMGM OH allows all the major sports wagering types including totals, points spread, proposition bets, and parlays on multiple sports.
BetMGM Ohio Sports Streaming
Bettors can enjoy live streaming of major sporting events at BetMGM Ohio. While live streaming is increasingly popular at major online sportsbooks, not all of BetMGM's competitors offer this feature on their platforms.
BetMGM OH streams the most popular events such as football, baseball, or NBA games. This means that there is usually something available to watch and wager on throughout the day.
Of course, while BetMGM Ohio offers odds on a wide range of minor sporting events, there are simply too many of these to offer streaming for all. For this reason, the sportsbook currently only offers major league sports streams and some fights. So if you're looking for soccer in Andorra, you may be disappointed.
Live streams are of high quality and work very well on both the desktop website or on the mobile app. In fact, we experienced very little buffering and hardly any glitches throughout our tests.
All streams are available to any customer who has registered at the sportsbook and who has verified their account. There are no wagering requirements for viewing these streams and you do not need to have any funds in your account before watching. This makes it a nice perk for casual bettors who may just want to watch some sport without placing any wagers.
You can also watch from any location once you have a registered account. However, you must be located within a state where BetMGM is licensed for sports wagering before you can place a wager.
How To Bet At BetMGM Ohio
New users can create an Ohio BetMGM sportsbook account by downloading and installing the BetMGM Ohio app from the Google Play Store or the App Store or by visiting the BetMGM Ohio website and choosing your location as Ohio.
Then you'll follow these steps:
Hit the 'Register' button in the top right corner.
Fill in details including email address, name, age, etc.
Choose a username.
Enter your valid social security number.
Enter a valid mobile phone number for verification purposes.
Enter your physical address.
Make your first deposit and enter your Ohio BetMGM bonus code.
Make your first wager.
BetMGM OH may request that you send a copy of your ID, as there are sometimes issues with the verification process if only a social security number is provided. This is perfectly normal and standard across the industry. The reason verification is needed for your BetMGM Ohio account is so that the company can ensure that you have reached the minimum age requirement for sports wagering in Ohio. This must be done before you can place your initial wager.
Bet Now ➜

Visit BetMGM.com for T&Cs. Must be 21+ to wager. MD & OH Only. Must be present in OH. New Customer Offer. All promotions are subject to qualification and eligibility requirements. Rewards issued as non-withdrawable bonus bets. Bonus bets expire 7 days from issuance. Please play responsibly. For help visit mdgamblinghelp.org (MD) or call 1-800-GAMBLER. In Partnership with MGM National Harbor (MD) & MGM Northfield Park (OH).

20

PLAYERS REDEEMED TODAY!
Bet limits at BetMGM Ohio
All online and retail sportsbooks place certain limits on a bettor's activity. This is done to help limit losses for the bettor and to protect the sportsbook against any possible illegal activity. Rest assured these limits are there to protect you and are in place on both the BetMGM app Ohio and the BetMGM Ohio website.
When you deposit money at BetMGM OH, there is minimum amount of $10. This is on the low side as some of its competitors may have limits of $20 on some deposit methods. The minimum bet amount is just $0.50. This is ideal for small stakes gamblers or beginners who want to test the waters before upping their stakes.
Winnings are capped at $1 million for a single wager. This means that the sportsbook will not accept wagers where the potential winnings exceed this limit. This limit is only applicable to single wagers. Multiple wagers that cross the threshold in combined winnings are accepted.
Parlay wagers are allowed to run to as many as 16 legs. BetMGM Ohio does note that these may be capped depending on the sport or sporting events in question. However, this doesn't happen very often. Single game parlays are a little different as they are capped at 10 legs which is actually quite a lot of wagers to place on a single game.
BetMGM Sportsbook Payment Options
There are a wide variety of banking options available at BetMGM OH. This makes depositing cash and withdrawing winnings a simple process. The majority of these payment methods are the same methods offered by most online sportsbooks in the USA.
Bet Now ➜

Visit BetMGM.com for T&Cs. Must be 21+ to wager. MD & OH Only. Must be present in OH. New Customer Offer. All promotions are subject to qualification and eligibility requirements. Rewards issued as non-withdrawable bonus bets. Bonus bets expire 7 days from issuance. Please play responsibly. For help visit mdgamblinghelp.org (MD) or call 1-800-GAMBLER. In Partnership with MGM National Harbor (MD) & MGM Northfield Park (OH).

55

PLAYERS REDEEMED TODAY!
Deposit Methods Accepted 
The following deposit methods are accepted at Ohio BetMGM sportsbook through its app and website. These options may change when legal sports betting in Ohio officially launches.
ACH e-check
BetMGM Play+
Mastercard, Visa or American Express
Check
Online banking transfer
PayNearMe
PayPal
Cash at cage
Skrill
VIP Preferred
As you'd expect, many of these deposit methods are very fast with most being instant. The exception is paying by check or some bank transfers which may take a few days to process.
Redeeming Cash
The most important part of the sports wagering process is to withdraw those winnings. Redeeming your cash is a simple enough affair with the majority of the deposit methods available also used for withdrawals. However, the process is a little slower.
BetMGM OH processes any withdrawals within 24 hours. This is quite good as some of its competitors can take up to 2 or 3 days to do the same. However, it's worth noting that your choice of withdrawal method can have a big impact on how quickly you get your money. Credit card companies and banks are known to be quite slow with this process and checks take longer to issue and process.
Sports Betting Contests / Promotions
BetMGM Ohio online sportsbook goes all out with its promotions much like many other online sportsbooks. But it's those sports wagering contests that really set this sportsbook apart from the masses. These are contests that focus on one particular sport or sporting event such as the Super Bowl or the MLB World Series. They may even simply focus on all the games played on a certain day such as the Parlay King which we'll talk about later.
The last Super Bowl contest that BetMGM ran had an impressive prize pool of $100,000 with another $56k halftime contest available in certain states. The bettors who made the most accurate predictions on both team and player stats got to share in the prize pool.
Keep an eye out for any upcoming contests for sporting events by clicking on the promotions tab in the top right of the menu.
Bet Now ➜

Visit BetMGM.com for T&Cs. Must be 21+ to wager. MD & OH Only. Must be present in OH. New Customer Offer. All promotions are subject to qualification and eligibility requirements. Rewards issued as non-withdrawable bonus bets. Bonus bets expire 7 days from issuance. Please play responsibly. For help visit mdgamblinghelp.org (MD) or call 1-800-GAMBLER. In Partnership with MGM National Harbor (MD) & MGM Northfield Park (OH).

71

PLAYERS REDEEMED TODAY!
Daily odds Boosts
Ohio BetMGM's daily boosts are available on select sports and sporting events. They are used to generate a bit of interest in a particular event such as the FIFA World Cup or the PGA Open. These boosts often represent the best way to get some good value from your wager.
An example of a typical odds boost would be for BetMGM OH to offer a boost on Columbus Crew's odds to beat Detroit City. The regular odds of +130 would be boosted to +150 meaning that your $100 wager would pay out $20 more thanks to the boosted odds.
Multi Sport Parlay Insurance
Parlay insurance is a wonderful feature that is extremely useful for first-time bettors and even more experienced fans who may have a few doubts over their picks. Multi sport parlay insurance covers you if one of your picks lets you down.
So if only three out of a four leg parlay wins, your insurance means that you can receive your stake back in the form of bonus bets. The great thing about this type of insurance at BetMGM OH is that it covers parlays on multiple sports. However, you need to have at least four legs in your parlay to take out insurance.
Parlay King
This is a regular promotion for NFL games on a particular day of the week. Unsurprisingly, this is usually NFL Sunday. The idea is that you must pick a four leg parlay for the day and the highest odds winner will get themselves a $1,500 bet to place on any sport. The odds on your parlay must be +1000 and all legs must win for it to qualify.
King of the Weekend
This is an NFL exclusive promotion that has previously run during the football season. The King of the Weekend promotion is a free-to-play challenge where customers must pick the top six highest-scoring teams in order from a pool of 5 NFL games every weekend.
The customer who makes the right prediction picks up a cool $50,000 in cash. If no one makes the right prediction then the customers with the most accurate prediction will get $1,000. There is also $250 in bonus bets available during the contest.

Will BetMGM Ohio Offer A Rewards Program?
BetMGM has introduced a new rewards and loyalty program that all customers are automatically entered into, and it's expected to be offered at BetMGM Ohio as well. It's a little different than its predecessor as it separates the customer's online betting from any betting done at casinos. However, the rewards are still linked to both.
BetMGM Reward Points
The new loyalty program is a tiered program that has five levels. These are Sapphire, Pearl, Gold, Platinum, and Noir. The thresholds for the first two tiers have been reduced from the previous program making it easier to climb up the rewards ladder. This means that you only need to build up 20,000 tier credits to reach the Pearl level of the program.
Customers receive rewards points for all wagers placed at the sportsbook. Once they reach a certain level, they can then redeem those points for rewards according to their tier in the program. These rewards can be online bonuses to use at the sportsbook or they can be comps for MGM Resorts' land-based casinos and hotels.
Those who are familiar with the old program may wonder why a change was needed because the previous rewards were great. But while this new program can take a little longer to get your head around, the rewards are easier to earn making it a much better program for customers.
Sportsbook User Experience
BetMGM online sportsbook Ohio is one of the easiest to use sports betting platforms on the market. The desktop site has a user-friendly feel to it that makes finding odds and filling out your bet slip.
Everything is well laid out and easy to find. Searching for sports or odds can be easily done through the search feature to the right of the menu or by going through the list of sports on the left side. There are also tabs on the menu for all the most frequently used sections of the site. This includes a tab for promotions which is worth keeping an eye on.
The live wagering features on the site work very well with all scoring updates and game data updates in real time. The live streaming was also glitch free and loaded very quickly. However, it could do with a few more options for sports outside the major leagues.
The overall design and ease of use of the website means that there is no real learning curve. The bet slip is intuitive and so easy to use that it's near impossible to make a mistake. In short, this is a great website that we give top marks to for both design and user experience.
BetMGM App
Mobile sports wagering is becoming ever more prevalent across the U.S., as many states with legal regulated markets have specifically legislated for online betting. This means that a sportsbook app or a mobile-ready website is a must for all sports betting companies. Ohio BetMGM has decided to go with the former and has created a mobile app that is second to none.
The BetMGM mobile app Ohio is available on both Android and iOS devices and it is as good as they come. There is no loss of features from the desktop website and practically everything is laid out in the same way in the app. So, as you can imagine, this means that finding odds and filling your bet slip is just as easy on the app.
In fact, everything that you do on the Ohio BetMGM mobile app including filling in your betting slip is done in much the same way as it is on the website. Promotions and those "Lion's Boosts" are easy to find and the tabs for other features are in the menu.
Signing up for an account can be done via the Ohio BetMGM sportsbook app and the process is the same as it is on the BetMGM website. You need to have location services turned on for your device as the app makes use of geolocation tech to make sure that you are policing wagers from within the state.
One thing we did notice about the Ohio BetMGM mobile app is that it is exclusively sports betting. Many competitors choose to combine both their online casino and sportsbook into a single app, but BetMGM Ohio has taken the other route and created an individual app for both.
On the downside it means that you need two apps if you want to play online casino games. But on the upside, it means that for sports betting purists, there is less clutter in the app and, as a result, it's responsive and fast with no bugs.
Website Design
The BetMGM Ohio sportsbook website is very nicely laid out with everything in its place and easy to find. It's slick, fast, and looks the part too which is a nice bonus. All website features work well on the app, but some may prefer to use the desktop's larger screen for live streaming.
That's a personal choice though as there is absolutely nothing wrong with the live streaming on the app. All in all, BetMGM OH is quite possibly one of the best websites and apps in the sports betting industry right now.
Software Security
BetMGM takes security very seriously and uses the latest technology and security protocol across its website and apps. One example of this is the use of Secure Sockets Layer (SSL) to ensure that all data sent to and from the app or website is encrypted, i.e. illegible to hackers.
This means that no hackers or prying eyes see your sensitive data such as your personal information or financial details. BetMGM Ohio can only do so much and so it's up to the user to make sure that they also protect themselves on their end. This means not using passwords such as '12345' or 'Ilovesports.'
Try to use a random series of letters, numbers, and even symbols or special characters to build your password. This way no one can guess it. You might even consider using a password manager to save your passwords as they may be far too difficult for you to remember yourself.
Responsible Sports Betting Methods
Responsible gambling is a very serious topic in the industry and it's good to see that BetMGM are doing their part to help limit the effect of problem gambling. BetMGM partners with GameSense to offer tools and resources to help anyone who may have questions about problem gambling or gambling responsibly.
This includes a guide on responsible gambling along with an in-depth help page that explains all you need to know about problem gambling. There are other resources provided by GameSense including advice on how to set limits for betting along with the various contact details for specific gambling helplines.
Customer Support Methods
An online sportsbook is really only as good as its customer support and the customer support at BetMGM OH is second to none. There is a great Ohio BetMGM sportsbook FAQ section that directs you to a variety of guides which can be useful for general queries.
But for more specific issues, there is 24/7 live chat support. This is a real standout feature that many competitors simply don't offer at all. During our tests, we found that questions were answered promptly while there was very little waiting time to get through to an agent. Remember, this is a company that is accepting your money and it makes sense that you can chat with support at any time if you feel the need.
BetMGM Taxes
In Ohio, the current system for taxing casino winnings is 4% once you hit a certain threshold. For slots and bingo that threshold is $1,200 while for Keno it's $1,500. For poker tournaments it's $5,000. Sports betting winnings that equal at least $600 needs to be reported.
BetMGM Sportsbook Ohio Review
BetMGM Ohio is one of the better options for legal online sports betting in the state. The sportsbook works hard to live up to its branding moniker of 'King of Sportsbooks' and does so in style. From the wide variety of sports available to the ongoing promotions such as the Monday Money Club, there really is something for everyone at BetMGM OH.
The simplicity of the app and website makes it an ideal choice for the new gambler, while the live wagering features and the live streaming appeal to seasoned sports bettors. Add to that the extensive banking option and the great customer support options and you have a sportsbook that is pretty hard to beat.
While many of its competitors may offer similar features and odds on just as many sports, the regular promotions and that super $1,000 first-bet insurance promo code makes BetMGM OH one of the best sports betting websites in Ohio and one that you definitely should take a look at.
BetMGM Sportsbook Ohio FAQ
Is BetMGM legal in Ohio?
BetMGM is legal in Ohio and now taking bets after Ohio sports betting launched on Jan. 1, 2023.
What is the BetMGM sportsbook OH bonus code?
BetMGM Ohio bonus code BOOKIES offers $1,000 in first bet bonus. 
How old do I have to be to bet on BetMGM in OH?
Sports bettors in Ohio must be above the legal sports betting age of 21 or older to place a wager.
Does BetMGM have a OH online casino?
BetMGM operates an online casino in multiple states. However, online casino gaming is illegal in Ohio.
Can I use the BetMGM sportsbook outside of Ohio?
You can use the BetMGM app or website in any state where BetMGM is operating. If you want to use the BetMGM Ohio app, you'll need to be in the state of Ohio.
Does BetMGM Ohio have a sports betting app?
Yes, the BetMGM Ohio mobile app is available for both Android and iOS. All BetMGM Ohio bonus codes can be used the app including the $1,000 first-bet insurance offer.
Does BetMGM OH allow live betting?
Yes, BetMGM OH has many live betting options.
About the Author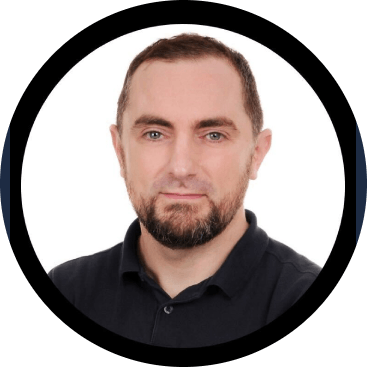 Ciaran has written for both the sports betting and iGaming industries for over a decade. A true fanatic, he covers a wide range of sports at Bookies.com, but his first love will always be soccer.