Stake.com has made a significant splash in the online sports betting and online casino world since it was launched in 2017.

Its main point of difference is that it was one of the first online Bitcoin casinos, and now accepts wagers in more than 20 cryptocurrencies.

Increasing numbers of people across the world, particularly younger generations, are switching on to the frictionless advantages of using cryptocurrency in a variety of financial contexts.

Stake tapped into that growing appetite and has since made its name as the most prominent crypto sports betting operator in the online gambling space.

It has raised its profile through a series of assertive marketing campaigns, and by striking sponsorship deals with several leading sporting brands and individuals.
Bet Now ➜

19+, Terms and Conditions Apply

32

PLAYERS REDEEMED TODAY!
Stake operates under a license from Curacao, and in many territories it is available on the gray market. However, there are signs that it is looking to become a fully licensed and regulated company in locations including Canada, the United Kingdom and, possibly, the United States.

Visitors to the Stake.com website will find an impressively broad range of sports betting markets, backed up by a host of great promotions and bonuses. The brand also includes an online casino with more than 1,000 games available.

For sports bettors who want to do their wagering in cryptocurrency, Stake is one of the biggest names in the market place – though you can also bet in dollars here. Let's take a more detailed look at what you might find when you visit.

What is The Stake.com Promo Code?

You can get your online betting off to a flying start by taking advantage of an excellent welcome bonus when you open an account with Stake.

Deposit up to $500 and you will receive a 200 per cent bonus. That means if you place $100 in your account, Stake.com will add $200 in bonus funds.

The marketing of this offer is confusing in some areas, where the messaging talks about "doubling" your deposit. A 200 per cent bonus means it is effectively tripled, and on promotional videos elsewhere it is clear that this is the offer.

What a great way to begin your Stake online sports betting journey. You have all that extra spending power at your disposal to explore the website, try out the various sports markets available, and maybe even experiment with a new casino game or two.

One stipulation is that you must play through your bonus funds within 30 days, or they cease to be available.

A deposit match is a popular form of welcome bonus that many online sportsbooks and casinos use to attract new customers. A 200 per cent bonus is a particularly generous offer, and ensures that your initial dealings at Stake should be free of worry that you are eating into your original deposit.

Where is Stake.com Legal?

Stake.com can be accessed from many territories and operates under Curacao license. This is a reasonably well respected licensing authority, and it opens a lot of gray doors for brands keen to establish themselves.

In terms of the legality of Stake, it has different status in particular areas, including the following:

Canada

Stake operated for some time in Ontario, which launched a legal and licensed online sports betting market in April 2022. Brands that had offered their services through the gray market were given six months to apply for a license or cease trading.

Stake took the latter course and closed its virtual doors in Canada's most populous province in late October 2022. However, it is understood that Stake is applying to iGaming Ontario for a license, and is preparing to launch there in 2023.

The new site, Stake.ca, promises to offer all the features of Stake.com's international website. There will be a huge range of sports betting opportunities, more than 1,000 casino game titles, live streaming, and a host of bonuses and offers.

There were hopes that the website would go live in November 2022, but as of early December, visitors to Stake.ca were greeted with a holding page promising a 2023 launch for the casino. However, Stake.com is still operating in the gray market in Alberta.

United States

Stake.com does not hold a license to offer online sports betting or online casino gaming in any of the states that have legalized online gambling in any form since 2018.

However, the fact that it is in the process of applying for a license in Ontario suggests that North American legitimacy is on the radar for Stake. It will be fascinating to see whether or not the brand attempts to apply for a license south of the border soon.

Stake already has a presence in the USA, though. Visitors to Stake.com are invited to try out the social casino available at Stake.us.

Social casinos enable visitors to enjoy slots and table games without investing real money. Offering this opportunity obviously gives Stake a chance to raise its profile, potentially in advance of gaining a license to offer real-money casino gambling and online sports betting.

United Kingdom

Stake.com took a significant step forward in December 2021 when it obtained a license in the UK through the Gambling Commission. This is one of the most respected licensing authorities in the betting world.

The UK is also one of the centers of Stake's marketing activity. The presence of the brand's name on the shirts of soccer teams Everton and Watford brought it to the attention of sports fans across England and beyond.

However, it is important to note that UK sports bettors cannot use cryptocurrency at Stake.uk.com. It had to make this concession and take all wagers in traditional currency to comply with UK licensing regulations.

Those regulations may be relaxed in due course to allow bettors to finance their gambling activity using crypto, in which case Stake is ideally positioned to capture a significant chunk of that new market.

Stake is also fully verified by the Crypto Gaming Foundation, which imposes stringent standards of fairness. It has a good reputation for treating its customers honestly and respectfully in all the territories where they are able to access the website.

Bet Now ➜

19+, Terms and Conditions Apply

30

PLAYERS REDEEMED TODAY!
How Stake.com Stands Out From the Competition

The most obvious way in which Stake differentiates itself from other online casinos and mobile sportsbooks is through its focus on wagering in cryptocurrency.

While increasing numbers of licensed online sportsbooks will allow you to place bets using crypto, it is rare to find a brand that is so clearly crypto-first.

Stake accepts a variety of cryptocurrencies including Bitcoin, Ethereum, Ripple, Tron, and Litecoin. Apart from enabling those who want to wager in crypto to do so, Stake's focus on this corner of the market positions it as a brand at the very cutting edge of digital commerce.

In a recent development, it is now possible to convert your traditional currency and buy crypto directly from Stake.com when you want to place wagers there.

Stake uses the impressive Nexiux gaming platform to drive a user-friendly experience and a broad range of sports betting opportunities and casino games.

There are about 1,000 casino games, including 800 slots – more than a dozen of which are exclusive to Stake. Patrons can also enjoy a rich variety of sports betting from leading sports across the world.

The other way in which Stake works to attract attention is through an extremely assertive marketing and sponsorship program. It was a serious coup for the brand to put its name on the shirts of Everton, one of the most famous clubs in the English Premier League, and Watford.

Stake also sponsors Argentine soccer legend Sergio Aguero, Formula One driver Pietro Fittipaldi, plus boxing and UFC events. Indeed, Stake is also an official partner of the Ultimate Fighting Championship.

Another shrewd move was the recruitment of Canadian rapper Drake as an official ambassador. Drake joined the Stake online casino under the username "DeepPockets6" in December 2021, and is believed to have wagered more than $1billion on sports and casino games in the space of two months.

The brand has seized on his willingness to wager at an eye-watering level and now hosts live "Drake vs Stake" events at which Stake players around the world can watch in real time as he plays roulette at the online casino.

Stake clearly has an eye for publicity and attention, and as a result maintains a high profile in the online betting world.

Other Stake.com Promotions & Bonuses

Stake follows up its 200 per cent welcome bonus with an impressive range of frequent and fun offers to enhance the experience of playing here. The most eye-catching are:

$100,000 daily race

Yes, that's right, this is an offer that runs every single day. Every customer who has an account is eligible, and your place on the leaderboard – and the chance to win a share of $100,000 – is determined by your total bets over a 24-hour period.

The fun starts at 2pm EST every day – and there is also a 90-minute $20,000 sprint version each Saturday.

$50,000 weekly giveaway

The seven-day event operates in a similar way to the daily promotion. For every $1,000 you stake over a week-long period, you receive a ticket into a draw.

Ten lucky winners each receive a share of $50,000, with the prizes paid in Bitcoin.

Those two are the headline promotions that are popular with players at Stake. However, there are many other ways in which you can get extra value for your online casino gambling and sports betting here.

Look out for daily sports betting boosts on the website. For instance, you can bolster the odds on your parlay bets – the number of legs in your parlay dictates the size of the boost.

Stake also enables you to build your own bet and to cash out on live wagers, while there are regular competitions with big prizes to be won.


Bet Now ➜

19+, Terms and Conditions Apply

4

PLAYERS REDEEMED TODAY!
Our Verdict of Stake.com
Stake.com is an intriguing addition to the online sports betting landscape, and there are several ways in which it is working to carve out its own distinct niche that will attract plenty of attention, and customers.
In principle, we cannot recommend that you visit or wager with any online casino or sportsbook that is operating without a license in the relevant territory. There are risks associated with using companies in the gray market, not least that you have no legal recourse in the event of a dispute.
However, it has to be said that Stake enjoys a good reputation for fairness and integrity among people who play with it. And it is encouraging to see Stake applying for licenses in territories including the United Kingdom and Canada – and, possibly, in the United States in future.
At the heart of Stake is a compelling online sportsbook with an outstanding selection of sports and markets. The range of bonuses is undeniably impressive too, as is the number of games available at the brand's online casino.
Stake is a name that knows how to market itself, and some of its sponsorship deals ensure that it will enjoy a prominent position in the eyes of sports fans across the world.
Most of all, it is fascinating to see a brand conspicuously embracing the potential of cryptocurrency as a method of funding your online gambling activity. If you are comfortable with crypto, this is an ideal site for you.
We await with interest the future development of Stake.com in Canada, the United States and elsewhere.
Stake FAQ
How good is the selection of sports markets at Stake Sportsbook?
There are 40 different sports markets at Stake, including all of the US major leagues. You'll also find a wide range of eSports markets, and a variety of niche events like beach volleyball.
Does Stake have a mobile betting app?
Yes, Stake has a mobile platform that you can download for iOS and Android with the same access to Stake's markets and easy integration with your crypto wallets and other payment methods like Apple Pay.
Can I bet with Crypto at Stake.com?
Yes, Stake.com is a world-leading crypto gambling foundation that allows you to use its betting features and withdraw winnings with cryptocurrencies. Our honest review was pleased to find more than 19 accepted cryptocurrencies available to every betting account.
About the Author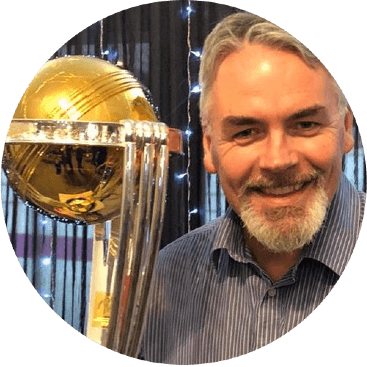 Award-winning contributor covering sports betting and casino gaming around the world for decades, Martin Booth is one of the most trusted voices in online gambling. From legislative updates in New York to breaking down the top betting apps in Ontario, Martin covers a gambit of topics for Bookies.com.