When it comes to fantasy sport, there's nothing quite like the Jock MKT platform and its accompanying Jock MKT promo code. It's a stock exchange-based concept where you get to trade shares in players and earn cash based on their performance in a given game. It's a sports betting and fantasy sports hybrid that fans of sports stats will absolutely love.
In this Jock MKT review we take a closer look at everything this platform has to offer. From the Jock MKT welcome bonus or other Jock MKT bonuses through to the types of games on offer — this is all you need to know about this innovative fantasy platform.
Jock MKT Promo Code Details
Jock MKT Promo Code For New Users
Unlike other sportsbook promo codes, Jock MKT promo code is straightforward for all new users. This comes in the form of a 100% deposit match bonus up to $250 using the promo code BOOKIES250.
As with all bonuses there are a few terms and conditions for this new user offer. There's a minimum deposit of $20 while users must also meet the 5x wagering requirement which is quite a reasonable threshold. Once you make your first deposit of $20 or more, your 100% deposit match bonus will be available in site credits and in your account within 24 hours.
How Jock MKT Promo Code Works
Jock MKT offers only one promo code for its new users. This is an extremely simple 100% deposit match offer that all new users can get. Once you have opted in for the offer by following our link above and using the promo code BOOKIES250, all you need to do is make a minimum deposit of $20. Your bonus finds will then appear in your account within 24 hours. It's as simple as that.
Jock MKT Promo Code Terms & Conditions
Jock MKT has laid out some extremely simple terms and conditions for its new user promotion. The user must make a first deposit of at least $20 to qualify for the bonus. The bonus is a 100% deposit match up to a maximum of $250. So if you deposit $20, you will receive $20 in bonus credit. If you deposit $250 you will receive $250. Just make sure to use promo code BOOKIES250.
The credit is available within 24 hours and can be used immediately for markets and contests. There is also a minimum 5x wagering requirement that must be met before you can withdraw any of the bonus credit.
Jock MKT App Review
Jock MKT is not your typical fantasy league platform nor is it a sportsbook. Instead, it bills itself as a stock market for players which is where the name 'Jock MKT' or 'Jock Market' comes in. Traditional sports betting apps and DFS platforms are based on player and team performances and are, for the most part, results-based.
However, while Jock MKT is also tied to a player's performance, you make your money by trading players as their value increases or decreases, just like you would trade stocks on the stock market.
What makes this such a compelling platform is that you can't hold onto shares in a player in perpetuity. At the start of an event, there will be IPOs (initial player offerings) issued. Each user has the same number of chips. They can then trade or buy shares in players in an auction with values of shares updated in real time. Your shares in that player will increase or decrease as the game unfolds.
If a player is not performing well, you can choose to cut your losses using the live trading feature to sell your shares. Alternatively, you buy shares in another player if you get a feeling that the game is going to pan out well for them.
This is where your knowledge of the game really comes into play and it's what makes Jock MKT a must for avid sports fans who are looking for something a little different than the regular fantasy leagues and top sportsbooks.
Jock MKT Features
During our time testing the app for this Jock MKT review, we found that the following features were a huge help in making the right trades.
ValuCalculator
Player valuations are based on how that player finished during a previous round of games. This determines the payout prices for all players. Now, if you want to know how much you need to bid on a player, you can check the payout prices for a number of players.
Jock MKT has created this nifty feature to help you with this called the ValuCalculator. As you can guess, this allows you to figure out a player's value based on where you think they will finish before deciding to buy and sell players. This way you can be sure that a player is actually worth the investment based on your own prediction.
Player Profile
This is a handy feature that tells you each player's current price on the market, their current points, and what Jock MKT predicts their points will be for the next event. There is even a 'breakeven rank' that tells you just how many points the player must amass before Jock MKT will payout on their value. Here you'll also find player stats that give you a complete background on the player so you can make better predictions.
Live Trading
This is perhaps our favorite feature as it allows you to buy and sell players or shares in players based on in-game prices. This is particularly useful if you have taken a gamble and bought shares in a player that is known to be unpredictable.
But it's not just for selling shares on underperforming players. You can also buy shares in players that you think may fare well based on how the game is unfolding. This feature is available until the last game in the event finishes.
Pros & Cons of Jock MKT
Jock MKT Available Sports
Jock MKT is a relatively new platform and has opted to focus primarily on major league US sports.
NFL Daily Fantasy
NBA Daily Fantasy
MLB Daily Fantasy
NHL Daily Fantasy
NASCAR Daily Fantasy
PGA Daily Fantasy
Practice Horse Racing (SIM)
The practice horse racing option is a free-to-enter contest with simulated horse races. It's a good option to get yourself familiar with the platform and its features.
Where is Jock MKT Available In The US
Despite being a new player in the fantasy sports market, Jock MKT is already licensed and approved to operate in 33 states. These are states where DFS is currently available either through specific legislation or due to no restrictions. Jock MKT's deposit bonus is available to all new users in these states.
It is not possible to use Jock MKT in some states due to restrictions on DFS platforms or because the company has yet to secure a license in that state.
Creating a Jock MKT Account
Creating a new account at Jock MKT is a relatively simple process once you are located in one of the approved states listed in the table above. Bear in mind that the app and desktop platform will make use of geolocation software to pinpoint your location so you really need to be in an approved state to make and trades or enter contests.
Follow this step by step process to open a Jock MKT account:
Download the Jock MKT app from the Apple store or Google Play Store.
Hit the 'Create Account' button.
Enter your email, display name, and create a password.
Verify your email.
Deposit funds and use your promo code offer.
Start trading.
It's really that simple.
How To Play At Jock MKT
The Jock MKT app is extremely simple with an easy-to-navigate interface. You can start trading once you have created your account and made your first deposit of $20 or more.
Remember that your bonus fund site credits may not appear in your account for up to 24 hours so don't worry about that, they will arrive at some point.
On the Jock MKT homepage you will see some featured events and markets which you can access immediately. However, we think it's a better idea that you move down the page just a little to the 'getting started' section which provides tutorials and guides on using the app.
This is a great resource as it really simplifies the entire trading process. There is even a responsible gaming section to help users who may feel that they have a gambling problem.
In the section below this you'll find all the upcoming events and contests. You can filter these by league/sport or type such as contest or market. All you need to do is select a market or contest and get started following the basic instructions in the tutorials. Even without the tutorials, it's incredibly simple.
For example, in the NFL of NHL markets you will see all the players that are available in the IPO. Tap on a player for more details on their value and stats.
You'll also see their 'break even rank' which gives you an idea of how much they must score to payout on shares. Once you have invested in a player, you just need to wait until the gameday is complete to see how much your shares are worth.
For contests, all players join with the same number of chips. You then use these chips to invest in a player. The users with the most chips based on the performance of their shares in players will win cash prizes.
Like we said, it's incredibly simple to use but will take a little time to figure out your Jock MKT strategy. This is because it's not always about buying the best performing players. Instead it's about buying the players with the best value and potential for earning points.
Jock MKT DFS Games Available
Jock MKT takes the daily fantasy sports concept and brings it to another level that lovers of sports stats and DFS fans are sure to love.
As mentioned previously, Jock MKT is a stocks-based concept where users will invest in players by buying shares. These shares can only be held for the duration of an event which could be an entire gameday in the NFL or MLB. This means that there's no holding onto your shares in the best players such Aaron Rodgers for an entire season.
Jock MKT has two phases: The IPO (initial player offering or initial purchase offering) and the trading stage. During the IPO phase, you will do a little homework on the players to research their stats and take a look at the projected points for each player.
You will then make a bid for shares in the players you choose. This is like an auction so there's no guarantee that you'll get your pick as you are competing with other users for those shares.
Once you have made your bids and bought your shares, the event is underway and the real world games get started. During the games you can trade your shares and sell if a player is underperforming. Or, if you have an inkling that another player will do well, you can buy shares in that player.
When the event closes (the final game of the day is complete), the points are tallied and the players who have performed well will see you earn a return on your investment. This is how the entire platform works, but it's worth noting that there are two types of games that you cam play. These are 'markets' and 'contests'.
Jock MKT Market Game
In the market game, the premise is still the same as mentioned above. Users can invest as little as $10 or as much as $10,000 in players of their choosing in cash markets.
They can then drop out and withdraw their cash balance at any point during the day if they feel so inclined. In markets, it's not about the other players but instead it's all about how your individual investments are doing.
Jock MKT Contests
Contests are a little different as they have a set structure with everyone locked in for the duration of the event.
For example, it could be any event on the US PGA Tour or the MLB World Series. In contests, users will enter and each will have the same number of chips to invest in players on that day's slate.
They make their investment much like they would in markets but no real money is used. At the end of the tournament, the users that have earned the most based on Jock MKT's final player rankings and values will win a portion of a guaranteed prize pot shared with the other players with the most chips. These are often free to enter competitions but there are also paid contests available too.
Jock MKT Deposits and Withdrawals
Deposits and withdrawals are quite straightforward with three options available that pretty much cover the bases.
Jock MKT Deposits
The three deposit methods available are:
To make your deposit, you just hit the 'Deposit Now' button, choose from one of the three options and make your deposit. The minimum deposit for Jock MKT is $20 and deposits are practically instant. Making that $20 deposit also qualifies you for the 100% matched deposit bonus.
Jock MKT Withdrawals
The three withdrawal options are the same as the deposit methods listed above. If an option is unavailable in your state, it will not be listed. The minimum withdrawal amount is currently $20 and processing time is around five days.
Is Jock MKT Legal and Safe
Jock MKT is both legal and safe. It is licensed to operate in 31 states at the time of writing and is verified as a sound operator by the FSGA (Fantasy Sports & Gaming Association). The app and desktop sites use industry standard security protocols and measures to ensure that all player data and information is secure and protected at all times.
Customer Support at Jock MKT
Customer support is somewhat limited at Jock MKT. While there are extensive tutorials and a detailed FAQ section, there is only one option for contacting customer support and that is through email - [email protected] We sent a few emails for the purpose of this Jock MKT review and all were answered within a couple of hours at the most. This is one area where Jock MKT could improve slightly.
Jock MKT Final Thoughts
Overall, we were very impressed by what Jock MKT brings to the table. It's an entirely different type of approach to daily fantasy operators that will appeal to sports fans, especially those with a love of stats. The contests and markets both take a little time to learn about, but the tutorials available through the Jock MKT online app and the desktop site help simplify things.
The Jock MKT mobile app itself is extremely easy to use and has a simple design with none of the confusing bells and whistles you'll find on other DFS sites. The free to enter contests were a major bonus as they help you find your feet before investing your cash. If you're a love of fantasy sports, then Jock MKT is certainly worth taking some time to have a look at.
Jock MKT FAQ
What is Jock MKT?
Jock MKT is a stock-market style fantasy sports platform where you buy and sell shares in players for the duration of a game or event. This is a revolutionary twist on both fantasy sports and sports betting, which continues being legalized across state lines.
How does Jock MKT Work?
Users can buy shares in a player for the duration of a game or an event. The player will then earn fantasy points based on their performance. If the player meets a certain points threshold based on their performance, Jock MKT pays out and you earn money on your investment. 
What is the legal age to use Jock MKT?
You must be 18+ to play Jock MKT or the legal age to play fantasy sports in your state.
What is the Jock MKT Promo Code?
Use Jock MKT promo code BOOKIES250 to redeem a 100% deposit match up to $250. This is one of the most straightforward betting bonuses around as the playthrough is very fair. That means you can withdraw your funds without playing a ton of action.
About the Author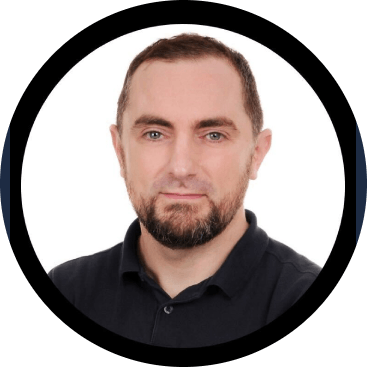 Ciaran has written for both the sports betting and iGaming industries for over a decade. A true fanatic, he covers a wide range of sports at Bookies.com, but his first love will always be soccer.