Factors & Tips to Consider in NBA Scoring Champion Betting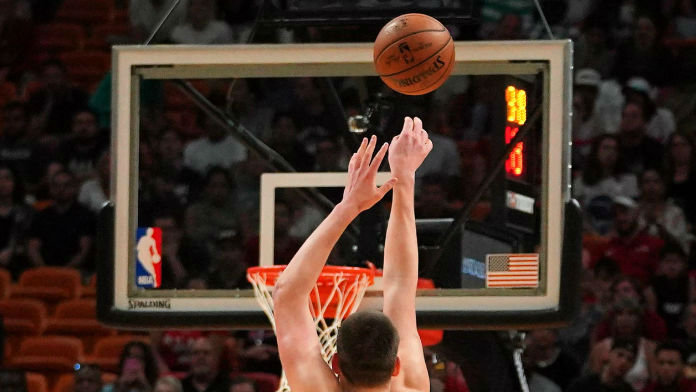 In 2013, Nets center Brook Lopez was 10th in the NBA in scoring at 19.4 points per game. Just four short years later, in 2017, Memphis Grizzlies center Marc Gasol averaged 19.5 points per game. He finished that season 34th in the NBA in points per game.
In 2012, the high-flying Denver Nuggets averaged 104.1 points per game, the most in the NBA. In 2018, the Utah Jazz had a marginal offensive season, finishing 22nd in points per game. Their average? 104.1 points.
Pace and space has made a triumphant return to the NBA. The game has never been played at a more efficient rate, pace is at its highest in nearly three decades and 3-point records are being broken left and right. The scoring champion has averaged 30 or more points per game every year from 2016 to 2019 after being below the 30-point mark in four of the previous five seasons from 2011 to 2015.
Points are all the rage, and because of that it makes wagering on the scoring title a fun proposition. And unlike some of the season-long NBA betting risks like MVP, Rookie of the Year, and Coach of the Year, this has an undeniable winner. It isn't voted on and there's no gray area. Which player averaged the most points per game that season? Cut-and-dry.
Because of that, there are certain trends that we've found that winners share. Just know the number that ultimately wins it will continue to rise as the talent pool increases as quickly as the pace does in the NBA.
NBA Scoring Champion Betting Tips
Scoring Champions Shoot Often
Let's start off with the most obvious one: the scoring champion takes plenty of shots. They may also – and probably – get to the free throw line often. But, there's a magic number for how many attempts the scoring champion takes every season.
From 1985 to 2018, none of the 33 scoring champions averaged fewer than 20 field goal attempts per game (Kevin Durant averaged 19.7 attempts as the scoring champion in both 2011 and 2012, but we'll round up to make it easier). And it's about more than simply reaching the 20-attempt threshold; from 1997 to 2017 the 21 winners of the scoring title averaged 22.7 attempts.
Of those 21 winners, 14 led the NBA in field goal attempts per game that season. Six others ranked second, and only Kevin Durant's 2012 and 2013 seasons ranked outside the top-2, and he finished third and fourth, respectively, in attempts per game those seasons.
It may sound obvious, but the top scorers shoot the most. Three-point shooting is on the rise and free throw attempts come into play, but if you can locate who you believe will attempt the most shots per game you've got a great chance at finding the league's leading scorer.
It's not easy averaging 20 field goal attempts per game over the course of a season. From 2011 to 2018 an average of 2.5 players attempted 20 field goals, and there were never more than three players in any one season.
Play for Big-Time Winners
Far more goes into winning basketball games than simply scoring, but at the end of the day it is about outscoring your opponent. So it isn't a surprise that scoring champions play for really good teams every year.
It's a trend that dates back to the late 1980s. From 1988 to 2018, a span of 31 scoring champions, all but one played for a team with a winning record; the only outlier was Tracy McGrady's 2004 Magic, which won just 21 games.
And we're not talking 42 or 43 wins as a winning season. Those 30 winners on above .500 teams won an average of 54.3 games each season. Ten of them won 59 or more games.
Point Guards and Wings
With all due respect to the big men who dominate the Defensive Player of the Year voting each year (LINK), they just aren't scoring champions anymore. Gone are the days of Shaquille O'Neal (scoring champ in 1995 and 2000) and David Robinson (scoring champion in 2004).
Wings and point guards have the highest usage rates (percentage of possessions that end in a player's field goal attempt, free throw attempt, assist or turnover) and thus are shooting and scoring most. From 2006 to 2014 every scoring champion was a wing, and from 2015 to 2018 all four scoring champions were point guards.
And in terms of usage? 18 of the 22 scoring champions from 1997 to 2018 were first, second or third in the NBA in usage. The best scorers don't just shoot and do nothing else; they're heavily involved in every aspect of the offense.
MVP to Scoring Champion Trend
Michael Jordan was the league MVP AND the scoring champion in 1988, 1991, 1992, 1996 and 1998. That trend continued after Jordan's playing days in Chicago, with Shaquille O'Neal winning both in 2000 and Allen Iverson accomplishing it a year later in 2001.
Then it all went quiet. From 2002 to 2013 the league MVP never led the league in scoring.
But that trend appears to be back in some of the more recent years. Beginning with Kevin Durant in 2014 and ending with James Harden in 2018, four of the last five MVPs have been scoring champions. That trend has returned, and it hasn't just been one guy like Jordan doing it, with four different winners and scoring champs (Durant, Curry, Westbrook, Harden) accomplishing the feat in the same season.
• • •