Pennsylvania Sports Betting Apps
Pennsylvania Sports Betting Apps: Top PA Mobile Sportsbook Apps Dec 2022
Risk-Free Bet Up To $1,000
Bonus Code: BOOKIES

Must be 21+ to participate. T&Cs apply.

Up To $1,250 on Caesars + 1,000 Tier Credits + 1,000 Reward Credits
Promo Code: BOOKIESFULL

Must be 21+ to participate. T&Cs apply.

2nd Chance Free Bet Up To $500
Promo Code: BOOKIES

Must be 21 to participate. T&C apply.

Bet $5 on Any Sport, Get $150 If You Win

Must be 21+ to participate. T&C apply.

Must be 21+ to participate. T&Cs apply.

$1,000 No Sweat First Bet

Must be 21+ to participate. T&Cs apply.

4 Second Chance Bets Up To $200 Each

Must be 21+ to participate. T&C apply.

Must be 21+ to participate. T&C apply.

Must be 21+ to participate. T&Cs apply.
Pennsylvania sports betting apps became legal back in 2019 and the industry has grown into one of the best sports betting markets in the nation. There are now 14 mobile sportsbook apps operating in the Keystone State. Safe to say that Pennsylvania sports bettors have many choices when it comes to PA sports betting apps.
But that also means that choosing the right mobile sportsbook can be a little confusing. And while we highly recommend opening an account at several online sportsbooks so you can take advantage of those impressive welcome bonuses and offers, 14 accounts would be a bit much to manage.
With all of this in mind, we're taking a closer look at each of the available betting options in the state to bring you our recommendations for the best sports wagering apps in Pennsylvania.
What To Look For In legal Online Sports Betting Apps in Pennsylvania
Mobile Betting App Speed and Responsiveness
A mobile betting app's speed and responsiveness is an incredibly important aspect of its usability especially when it comes to live wagering.
Odds can change in just a few seconds based on the action in the game and you'll need your app to accurately reflect those changes in real-time.
When it comes to live streaming, there are similar concerns with speed and responsiveness. While it's true that your connection is important, if your app is slow, then it will certainly have a negative impact on your ability to enjoy a live stream.
These are just a couple of the reasons why we run each app through rigorous tests to ensure that we only recommend those that are up to scratch when it comes to mobile speed.
Lucrative Welcome Offers and Bonuses
Lucrative welcome offers and bonuses are all the rage right now. You'll find that practically every mobile sports wagering app in the U.S. is offering all kinds of wonderful incentives to get sports bettors to sign up with them such as free bets and risk free bets.
Just remember that not all welcome offers are the same so read those terms and conditions to make sure it's as good as it sounds.
It's a good idea to open several accounts so you can take advantage of the best welcome bonuses out there including all those risk free bets. This way you can boost your chances of making bigger profits on your wagers.
Exclusive App Only Promotions
These may not be available at all mobile sportsbooks but it's worth noting that some sports wagering providers will run promotions that are only available to users of mobile apps. The reason for this is that the company wants to have as many users as possible download and use the app on their device.
These can be simple offers of free bets, risk free bets or an exclusive bonus code that you can only access through the app. However, this never happens that other way around. We generally only recommend apps that include all promotions that are available at legal online sportsbooks
Wide Range of Sports Betting Markets
Even if you're a diehard Philadelphia Flyers fan and just want to place hockey wagers for every game, there will come a time when you'll want to try something different such as the off season.
For this reason, it's always a good idea to opt for a sportsbook app that has a solid choice of sports wagering markets from all over the world. So when the Flyers are taking a break you can still bet on Swedish ice hockey or even Indian cricket. You never know, you might even discover a love for a new sport.
Competitive Betting Odds
Believe it or not, not all sportsbooks carry the same odds for the same event. Of course, a seasoned sports bettor will already know this but for those who are new to the game, you'll need to shop around for the best odds.
This is one of the reasons why we recommend that you open a PA sports betting account with at least two legal online sportsbooks if not more. This way you can quickly jump between your accounts to see which offers you the best odds on an event or if either is offering an odds boost or proposition wager offer on the game.
User-Friendly Betting App Interface
A user-friendly betting app interface can make all the difference when you're using a PA sports betting app day in, day out.
You'll want to be able to find the odds for any event in just a few taps of the screen while building a bet should be quick and easy to do so you can get your last minute wagers in before the odds change once the game starts.
This is why a user-friendly interface is one of the first things we look out for in any mobile sports betting app that we recommend.
Multiple Payment Options
Having multiple payment options doesn't just mean lots of ways to make a deposit. You'll also want to have the same or similar choices when making a withdrawal.
While most of us will tend to stick to the same methods each time we deposit or cash in your sports betting winnings, it's always good to have a few reliable back up options just in case of an emergency.
This is another basic requirement we have for any Pennsylvania sports betting app that we recommend. Just to note that while we would love to see crypto options at all sportsbooks, Barstool Sportsbook is the only one that currently has this option available. We expect this to change in the near future.
Sportsbook Apps Security and Customer Support
Security is one of the most important aspects of any Pennsylvania sports betting app; after all, you'll have money in your account, right?
One of the main security protocols that all apps should feature is the use of Secure Sockets Layer (SSL). This encrypts or scrambles your information so that it is unreadable to hackers. Thankfully, all the apps that we recommend use this layer of security.
Another aspect of a sportsbook that we find essential is great customer support in case you have any issues with deposits or withdrawals or even just some general queries about your account. Customer support should include a help section and at least one option to contact a customer support representative.
Ideally, there will be a live chat feature so you can get an immediate response to your query. For this reason, any sportsbook with 24/7 live support is highly recommended by us.
Pennsylvania Mobile Sports Betting Apps Compared To Online Sportsbooks
Smartphone apps are convenient for pretty much everything and PA sports betting is no different. The ease of opening an app and placing a wager within a few quick taps is something that we've come to take for granted in recent years and one of the main reasons why apps have grown in popularity.
Pros
App speed is usually faster than websites
Easier to log in using fingerprint (TouchID)
Two factor authentication and better security
Cons
Limited screen space for streaming of live events
Some apps make navigating markets a chore
Using PA Mobile Sportsbook App:
As you can imagine, the main difference between using PA sports betting sites accessed using a browser and a mobile app is one of convenience. Apps are usually easier to log into as you can use your fingerprint to access without having to punch in your username and password.
Then there is the fact that for a mobile app you have to actually download and install the app on your device. Some bettors may prefer not to do this but this is another one of those personal preferences.
In terms of features, there are very rarely any major differences between the sportsbook's website and the mobile app. However, some sports wagering companies might not manage this aspect of mobile development quite right and so we don't usually recommend those apps.
Unlike in the past, all major sports betting operators now offer both iOS and Android sports wagering apps.
Betting With iOS Mobile Devices
Any Pennsylvania sports betting app that we recommend for use in the Keystone State will have a mobile iOS app that can be installed on an iPad or iPhone.
One thing we have noticed though is that some apps will not work with older versions of iOS so it's important that you check your device suitability before trying to download and install the app.
iOS sports betting apps can be downloaded from the Apple App Store. Apps can usually be downloaded and installed from anywhere in the U.S. although some may be specifically designed for a particular state.
However, you can only place wagers in the state where it is licensed to operate. For this reason, apps are geofenced to ensure you do use them only in a state with legal sports betting.
Betting With Android Sports Betting Apps
Not long ago, many sports betting apps were only available at the App Store for iOS devices while Android users had to access sportsbooks through browsers. It's good to see that sports betting companies have realized the major flaw in this approach and now cater to all mobile device users.
Like their App Store counterparts, Android apps are available for download through the Google Play Store but in some cases you may be required to download directly from the sportsbook's website. And as with iOS apps, they can only be used in a state with legal sports betting.
Reasons To Use Sports Betting Apps
There are numerous reasons why we would opt for a sports betting app over a browser-based sportsbook. Here are some of the most notable.
Improved Usability
Nine times out of ten, the mobile app is easier to use than an operator's desktop site. This is because while many sports betting sites are designed for their aesthetics, mobile apps are designed to be usable and convenient. Everything is placed just so, making it super simple to place your wagers. You can't really beat that.
Accessible Sports Wagering
Retail sportsbooks are great fun to drop into especially when there's a game on. But let's face it, it can get quite tiring having to leave the house every time you want to drop a few bucks on the Philadelphia Eagles to win. That's where sports betting apps trump retail sportsbooks.
No matter where you are located, bar, stadium, living room, or even sitting on a train, once you have an internet connection you can place that wager.
Promotions Available on Mobile Apps
Mobile apps get all the same bonuses and promotions as their web-based counterparts. However, as we mentioned earlier, they will sometimes get a few extra bonuses and promotions thrown in for good measure.
It may not happen at all sportsbooks but it sure does pay to have the app when it does happen. You really don't want to miss out on an amazing prop wager offer just because you don't have the app on your phone.
Live Sports Streaming Anywhere
It hasn't been available for as long as you'd think but it's good to see that Pennsylvania online sports betting companies are finally coming around to the idea of offering live streaming for select sporting events.
And as the industry grows, we can expect to see even more events live streamed through sports betting mobile apps. This means that you will be able to watch your game no matter where you are located. Best of all is the fact that you don't even need to place a wager to watch the game.
Making Deposits Is Easier With Mobile Wallets
Life has gotten so much simpler since we started using digital wallets on our smartphones. A couple quick taps and you're done. And yes, this can also be used as a method to fund your sports betting account through its mobile app.
This means that there's no more need to enter credit card or debit card details into a browser to make a deposit. Not only is making deposits easier with mobile wallets, but mobile wallets are more convenient method and also more secure.
Live betting on PA Sports Betting Apps
Live betting is increasingly popular at mobile sports betting apps and is now a common feature at practically every online sportsbook.
Live betting is also known as in-game betting or in-play wagering and involves placing a wager during a game. Live betting also allows you to view odds changing as the action unfolds during the game.
Mobile apps are particularly useful for this type of betting as mobile app speed will usually see odds and scores updated in real time. For the most part, the apps that we recommend do a solid job of implementing live betting features, but there are one or two that are streets ahead of the rest.
How to Download a Top PA Sports Betting App
Hopefully, we've convinced you that mobile sportsbook apps are the best option to take and helped you make a decision on which app best suits your needs. Now, all that's left to do is follow these steps to get started.
Decide which app suits your sports betting preferences
Locate the app via the links listed above
Download the app and install it on your device
How to Sign up and Place a PA Mobile Sports Bet
Now that you have installed your app of choice to your mobile device, it's time to get started by opening an account. All apps that we recommend will allow you to sign up for a new account by simply tapping the 'sign up' or 'register' button.
You'll need to provide the following details:
Name, address, phone number
Date of birth
Proof of identification (usually a social security number)
Username and password of your choice
The process to sign up is usually the same across the board and very easy to follow. You may be asked to provide additional information such as a copy of your valid ID. This is sometimes required when a sportsbook cannot verify your social security number. Once verified it's time to make your first deposit.
Funding your new sports betting account
Hit the 'banking' or 'deposit' button
Choose from one of the many deposit options available
Make a deposit
Get Started Betting At PA Online Sports Betting Apps
You now know everything there is to know about mobile sportsbook apps in Pennsylvania including the best apps for NFL betting and even the best for customer support. Now all you need to do is decide which is the best option for you.
Regardless of which app you choose, keep an eye on Bookies.com as we will be providing you with more Pennsylvania online sports betting content. This will include sports betting guides and updates on new apps or promotions and bonuses at existing ones.
PA Sports Betting App FAQs
What are the advantages of Pennsylvania sports betting apps?
Pennsylvania sports betting apps are convenient, fast, and allow you to place wagers no matter where you are located in the Keystone State. 
Does every PA online sportsbook have a betting app?
Yes, all PA online sportsbooks have mobile apps. There are 14 available as of July 2022.
Are PA sports betting apps legal?
Yes, PA sportsbook apps are 100% legal in Pennsylvania and all those recommended in our review are fully licensed by the Pennsylvania Gaming Control Board. 
What is the best PA sports betting app?
The best PA Sports betting app is the one that suits your personal sports betting preference. For example an NFL fan will enjoy BetMGM PA's NFL picks contests while an NHL fan will enjoy PointsBet PA's alternative to points spread betting.
About the Author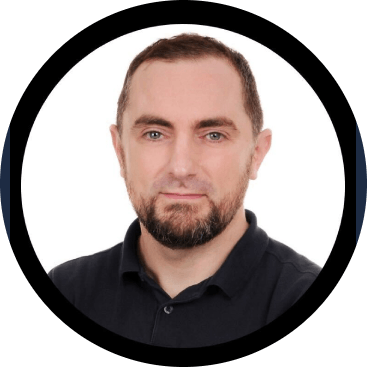 Ciaran has written for both the sports betting and iGaming industries for over a decade. A true fanatic, he covers a wide range of sports at Bookies.com, but his first love will always be soccer.