NFL DFS Week 2 Value Plays & Picks For FanDuel & DraftKings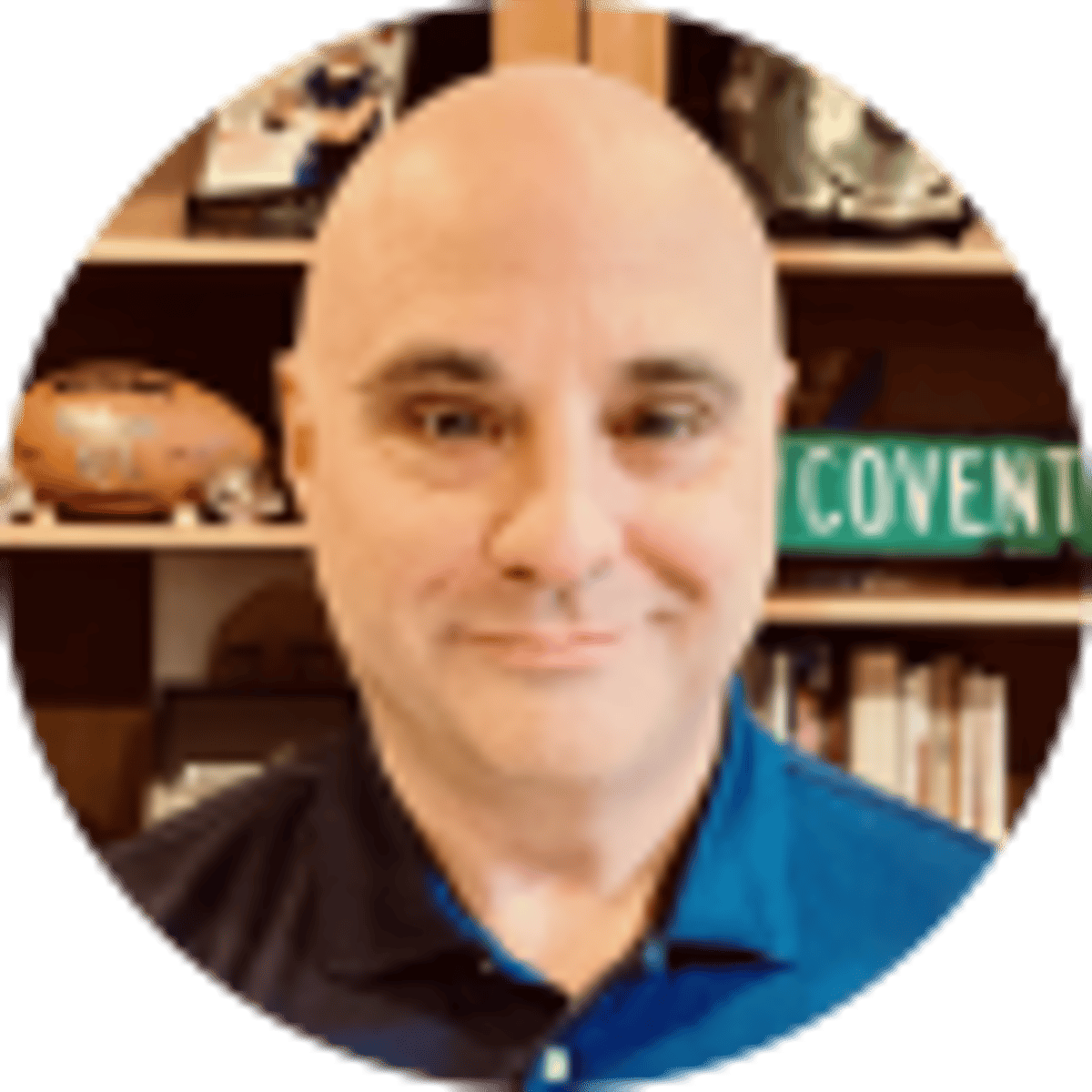 By Jim Coventry | 9 mins
Jim Coventry is the deputy NFL editor at RotoWire and covers Daily Fantasy Sports (DFS) and NFL for Bookies. He earned a No. 1 finish and placed in the top 50 in five large-field contests while entering just a single entry in each. He also was a triple crown winner (total points, best record, and playoff champion) in the 2022 King's Classic auction league. He began playing fantasy football in 1994 and has been an analyst since 2007.
Each weekend, Jim will be giving us his best plays across QB, RB, WR and TE for the upcoming NFL DFS Sunday slate across DraftKings DFS and FanDuel DFS. Let's start with Week 2:
NFL DFS Week 2 Main Slate, Ranked by Over/Under
Cardinals @ Raiders - O/U 51.5
Lions @ Commanders - O/U 48.5
Falcons @ Rams - O/U 46.5
Colts @ Jaguars - O/U 45.5
Texans @ Broncos - O/U 45
Dolphins @ Ravens - O/U 44.5
Buccaneers @ Saints - O/U 44.5
Panthers @ Giants - O/U 43.5
Bengals @ Cowboys - O/U 42
Bears @ Packers - O/U 41.5
Patriots @ Steelers - O/U 40.5
Seahawks @ 49ers - O/U 40.5
Jets @ Browns - O/U 39
Highest Implied Team Totals
Raiders, Rams - 29
Broncos - 28
Colts, 49ers, Packers - 26
Bengals, Lions - 25
Bucs, Ravens, Commanders - 24
Cardinals, Browns, Giants - 23
Dolphins, Saints, Patriots, Jaguars - 21
Panthers, Steelers - 20
Falcons - 19
Jets, Texans - 18
Cowboys, Bears - 17
Seahawks - 16
NFL DFS Week 2 Quarterbacks for FanDuel & DraftKings
Derek Carr - Raiders vs. Cardinals - FD $7,300 DK $6,200
Carr didn't have a great season opener. He was under heavy pressure from the Chargers' front seven. Although Arizona had a strong pass rush last year, this year's unit looks far less fearsome. They did blitz Patrick Mahomes over 40% of the time last week. With a weak offensive line, that could be a problem. However, the good news is that the Cardinals have a weak group of cornerbacks, and Trayvon Mullen is expected to miss another game. That'll give the Raiders a huge edge with their passing attack as WRs should get open quickly when the blitz comes. In addition, there is an excellent chance this game is a shootout, so Carr could throw the ball upwards of 35 times, giving him great ceiling potential.
---
RELATED: NFL Week 1 Picks, Best Bets and Predictions
---
Trey Lance - 49ers vs. Seahawks - FD $7,500 DK $5,700
It's hard to pretend that Lance's terrible game last week didn't happen. But that game was played on a rain-soaked field, and that was before a monsoon set in during the second half. Extreme weather games should always be thrown out when looking to scout a player. Not only will Lance face a Seattle defense that has a mediocre pass rush, but their best blitzing weapon, Jamal Adams, will be out. When dropping back to pass, Lance should have plenty of time to throw. In addition, Seattle's two top cornerbacks from last year are no longer with the team. The new corners are definitely players who can be attacked through the air. Also, the Seattle run defense is no longer an elite unit, which should allow the QB to have a strong rushing performance.
Mitchell Trubisky - Steelers vs. Patriots - FD $6,500 DK $5,000
Trubisky didn't have a great season opener. With the Steelers playing with a lead for much of the game, the offense didn't play with much urgency. Although he always has a low scoring floor, there are reasons to think he can come up with a big game against the Patriots. It's apparent that this is one of the least talented New England defensive units we've seen in maybe two decades. They lack team speed. They also have lost a lot of talent in the secondary. On paper, they did well against the Dolphins last week, but Miami missed many easy opportunities for big plays. Look for Pittsburgh to be more aggressive on offense this week by leaning on their excellent WRs, and the potential yardage after the catch could lead to the QB coming up big. He also could easily produce a big game on the ground, giving him added upside.
Also Consider - Kyler Murray, Baker Mayfield
NFL DFS Week 2 Running Backs for FanDuel & DraftKings
Saquon Barkley - Giants vs. Panthers - FD $8,800 DK $7,300
For the first time since his rookie season, Barkley looked like the explosive game-breaker who came out of Penn State. Not only did he have a pair of massive runs, but he was heavily used in the passing game. With the Giants having health and reliability issues among their wide receivers, and Daniel Jones not exactly ready to lead a pass-heavy attack, they'll need Barkley to be the centerpiece of the offense. In week 1, the Panthers gave up 187 rushing yards to Nick Chubb and Kareem Hunt, while Hunt scored two TDs. If Barkley is back at the peak of his powers like he showed in Week 1 and running behind a great pair of offensive tackles, he could be on his way to another huge game.
---
RELATED: Best NFL Teaser Bets To Make This Week
---
James Conner - Cardinals at Raiders - FD $7,600 DK $6,900
Conner did very little on the ground in a blowout loss last week. However, he was targeted six times. He functioned as a three-down back, which included goalline work. Once the game was out of hand, he was removed while Eno Benjamin saw extended work. In a Week 2 contest against the Raiders, there's a strong chance this game has extreme scoring. But unlike the season opener against the Chiefs, it's likely that Arizona keeps pace. That should allow Conner to see around 20 touches. The Raiders don't have a strong run defense and they project to be vulnerable to pass-catching RBs. Conner could have a signature game with over 100 yards with potential for multiple TDs.
Michael Carter - Jets at Browns - FD $5,900 DK $5,200
Carter was the lead back for the Jets last week, seeing more work than Breece Hall. On the ground, Carter ran for six yards per carry while also being very effective as a receiver. It seems that he earned the ability to continue leading the backfield. Make no mistake, this backfield is a timeshare, but the low DFS price tag reflects that. We saw last week that Joe Flacco wants to dump off the ball as much as possible. He threw 19 passes to Carter and Hall last week. He'll face a Cleveland defense that has excellent cornerbacks and a strong pass rush. That will force the Jets to continue using Carter extensively. He has an excellent floor, but the potential for receptions gives him strong upside.
Also Consider - Joe Mixon, Antonio Gibson
NFL DFS Week 2 Wide Receivers for FanDuel & DraftKings
Michael Pittman - Colts vs. Jaguars - FD $7,800 DK $6,800
Pittman suffered a quadriceps injury during the week. If he plays, his ownership may be lowered because fantasy managers may avoid the risk. Assuming he plays, using him in a tournament makes a lot of sense. He showed in Week 1 that he has no competition for the alpha WR role. Not only was he targeted 13 times, but he averaged a strong 9.3 yards per target on his way to 121 yards and a TD. After burning a suspect Houston secondary, things won't be any more difficult against the Jaguars. With QB Matt Ryan having excellent middle of the field accuracy, Pittman will often be led directly into yardage after the catch. As a result, he could easily have another game with over 100 yards and a TD.
Courtland Sutton - Broncos vs. Texans - FD $8,000 DK $6,100
For some reason, the Broncos went into the season opener with a game plan that focused on the running backs and tight ends. That led to Sutton being targeted just seven times. He was used on a number of downfield passes, leading to 72 yards, but he also drew a penalty on a deep pass and had a target inside the 10-yard line. Denver will face a Texans defense that was lit up by Matt Ryan for over 350 yards last week, and it would be shocking if Russell Wilson didn't attack this secondary coming off a loss. Houston doesn't have a cornerback who's likely able to handle Sutton, and that could lead to him posting big yardage with a strong chance to score.
Allen Robinson - Rams vs. Falcons - FD $5,700 DK $5,500
It seems like the entire fantasy football world is down on Robinson after his disappearing act against the Bills in Week 1. In reality, the Bills had a ferocious pass rush without having to blitz while the secondary played an extremely tight zone. That led Matthew Stafford going to what he knew best - throwing to Cooper Kupp and Tyler Higbee. This week, Robinson will face the Falcons, who have a well-below pass rush along with a number of players in their secondary who are liabilities. With an extra three days to game plan, expect the Rams to get their new WR heavily involved in the offense. Robinson being successful will give defenses more to game-plan for in the future. Don't miss out on the breakout game, especially while he has a cheap DFS price.
Also Consider - Davante Adams, Chase Claypool, Zay Jones
NFL DFS Week 2 Tight Ends for FanDuel & DraftKings
Zach Ertz - Cardinals at Raiders - FD $5,200 DK $4,500
Ertz wasn't healthy last week. He played limited snaps as he returned from an August calf injury. His practice participation this week indicates that he'll be in line for a prominent role. With De'Andre Hopkins and Rondale Moore out, Arizona will need Ertz to be a huge factor in the middle of the field. He should have an excellent matchup against a Raiders defense that gave up 54 yards and a TD to Gerald Everett on just three catches last week. This game should be a shoutout, especially against a Raiders defense that has some issues in the secondary. Ertz is more of a slot receiver than a tight end, and it's unlikely that Las Vegas has much success slowing him down.
Juwan Johnson - Saints vs. Buccaneers - FD $4,500 DK $2,500
It's often a great idea to punt on a TE to save salary. While many fantasy players expected Adam Trautman to be the Saints' primary TE, that wasn't the case last week. Johnson played twice the number of snaps Trautman did. He also was targeted five times, though he caught just two of those for 43 yards. It's opportunity that helps a TE cash at a low salary, and it appears he has just that. He'll face a Tampa Bay defense that will look to pressure Jameis Winston while trying to lock down the outside receivers. That should leave space in the middle of the field. It would only take a few catches for Johnson to be worth his salary, and there's a strong chance he does just that.
About the Author
Coventry nabbed a No. 1 finish and placed in the top 50 in five large-field DFS contests while entering just a single entry in each. He also was a triple crown winner (total points, best record, and playoff champion) in the 2022 King's Classic auction league. He began playing fantasy football in 1994 and has been an analyst since 2007. He's a deputy NFL editor with RotoWire and hosts SiriusXM shows on the weekends, as well as writing on DFS for Bookies.
Our trusted sports betting partners bring you safe and fun playing experiences