One the most recognizable sportsbooks in Las Vegas is now finally available online. SuperBook is now live online across five states, offering a lucrative SuperBook sportsbook promo code that gives new users a potential $1,000 deposit bonus match.
Learn all there is to know about this legendary sports betting brand's online platform including what wagering types are available, sports you can bet on, and where to get your SuperBook bonus code and how to use it in our review below.
Superbook Sportsbook Promo Code and Welcome Offer
The SuperBook online welcome bonus is a simple yet extremely rewarding bonus that effectively gives you a risk free first wager of up to $1,000. All you have to do is make a deposit and place a wager at odds of -200 or less within 24 hours of opening your sports betting account.
Regardless of whether the wager wins or loses, you will receive a 100% bonus that matches your first wager up to a maximum of $1,000. The bonus is released in vouchers which are applied at 50% of the stake of your following wagers until the bonus vouchers are used up. This bonus is available in Arizona, Colorado, New Jersey and Tennessee.
Best SuperBook Sportsbook Promo Code
How to Redeem Your SuperBook Promo Code Offer
Getting your SuperBook Sports promo offer is super simple. Just follow these steps:
Click the link for your state in the table above
Register for a new SuperBook sportsbook account
Make a deposit
Place a wager at odds of -200 or less within 24 hours
Your bonus is automatically added to your account
Bonus vouchers will add an extra 50% to your stakes in subsequent qualifying wagers
SuperBook Online Sportsbook Sports Promo Terms and Requirements
Like all online sportsbooks with free bet offers, the SuperBook sports promo code comes with some terms and conditions that must be met if you are to qualify for the bonus.
Offer is open to new users only
Users must be 21 or older
First deposit and first wager must be made within 24 hours of signing up
First wager must be made at odds of -200 or less
Bonus is released as vouchers
Bonus added to subsequent wagers at a rate of 50% of stake
Offer only available in Arizona, Colorado, New Jersey, Tennessee
How this SuperBook Sportsbook Promo Code Offer Compares
The SuperBook sports promo is a pretty good one but differs slightly from many other offers out there, primarily based on how the bonus funds are issued. While other welcome offers will usually allow you to use your bonus in its entirety, the SuperBook bonus can only be redeemed by combining it with a real money wager. It's still quite a lucrative offer though as there is the potential to boost your winnings by a substantial amount as your stake is raised by 50% using bonus vouchers.
Why Use this SuperBook Sportsbook Betting Bonus Code?
Bonus funds and offers are a great way to boost your potential winnings and the SuperBook betting bonus is no different. Any bets that you place after your first wager (the bonus qualifying wager) will have bonus vouchers added to it at a rate of 50%.
For example, if you place a $100 wager on the Arizona Cardinals to win at odds of -135, you'll take home $74.07 + your $100 stake. However, with the SuperBook bonus, your stake is increased to $150, meaning that you take home $111.11 + your $100 stake.
You can continue to place wagers with this extra 50% until your bonus runs out.
More SuperBook Sportsbook Sports Betting Promos
NFL Weekly Challenge
This is a weekly contest run throughout the NFL season in which players must choose a team against the spread for five games during game week. Players are awarded 1 point for each correct prediction with the player at the end of the season (or a specific segment of the season) named as the winner.
NFL/NCAA Point Spread Weekly Parlay
Players who place a $20 points spread parlay with at least 3 legs will receive a $10 bonus voucher regardless of the outcome of the wager.
Sunday Safety Bonus
Place a $100 point spread or total wager, prior to kickoff, on any NFL Sunday game the week it is being played and receive a $50 Bonus Voucher if a safety is scored in any game that same Sunday. Moneyline, proposition and live wagers are not eligible.
Loyalty Program
SuperBook's retail operation is partnered with several casinos. This allows retail users to benefit from those casinos' internal rewards programs. The online platform has stated that its loyalty program is by invitation only and there are no details released as of yet as to what rewards are on offer through this program. However, it's likely that once the program is fully developed, it will be available to all online users.
SuperBook Sportsbook Review Summary
SuperBook Sportsbook's online platform has been making waves since it first launched in Colorado in 2020. The USA's most recognizable sports betting brand then expanded its operations to include Arizona, Tennessee, and New Jersey with a mobile app also available in its spiritual home state of Nevada.
SuperBook excels with its moneylines and odds for major US and international sporting events and leagues. Another area where it impresses is the regular offers for the NHL, NFL, NBA, and MLB while there are even promotions for other events such as the UFC. These provide users with a great chance to boost their profits or earn a little value through a SuperBook Sports bonus vouchers.
However, one area where it lags behind some other sports betting operators is the lack of 24-hour customer support. Currently, this is limited to a phone and messaging service within specific hours which is not ideal.
Find out more about all aspects of betting at SuperBook, from markets on offer, to payment options and quality of the betting experience below.
Reputable brand live online since 2020 and in-person since 1993
Available in:

Colorado
Tennessee
Arizona
New Jersey
Nevada (mobile app only)

Multiple deposit options available
Licensed and regulated
What Are The Pros & Cons Of SuperBook Sportsbook
Where is SuperBook Sportsbook Legal in the US?
The SuperBook online sports betting platform is currently live in five states — Arizona, Colorado, New Jersey, Nevada, Tennessee — with plans for further expansion over the coming months and years. We can expect to see the brand launch in other major sports betting markets including Pennsylvania, Virginia, and Indiana among others.
It's worth noting that SuperBook users in Nevada must register for a SuperBook sportsbook account in person at the Westgate Las Vegas Resort retail sportsbook. They can then place bets through the iOS or Android SuperBook app. There is no desktop site or deposit match bonus currently available in Nevada.
SuperBook Sportsbook Sports States
SuperBook Arizona
Age Required: 21
Deposit Methods: Play+, PaySafe VIP Preferred, PayPal, Wire Transfer
Withdrawal Methods: Play+, PaySafe VIP Preferred, Wire Transfer
Sports Available to Bet On: NBA, NHL. NFL, MLB, Golf, Soccer, Rugby, MMA, Motorsports and more
SuperBook Colorado
Age Required: 21
Deposit Methods: Play+, PaySafe Cash, PayPal, Credit/Debit Card
Withdrawal Methods: Play+, PaySafe VIP Preferred, Wire Transfer
Sports Available to Bet On: NBA, NHL. NFL, MLB, Golf, Soccer, Rugby, MMA, Motorsports and more
SuperBook Tennessee
Age Required: 21
Deposit Methods: Play+, PaySafe Cash, PaySafe VIP Preferred, PayPal
Withdrawal Methods: Play+, PaySafe
Sports Available to Bet On: NBA, NHL. NFL, MLB, Golf, Soccer, Rugby, MMA, Motorsports and more
SuperBook New Jersey
Age Required: 21
Deposit Methods: Play+, PaySafe Cash, PayPal, Credit/Debit Card
Withdrawal Methods: Play+, PaySafe VIP Preferred, Wire Transfer
Sports Available to Bet On: NBA, NHL. NFL, MLB, Golf, Soccer, Rugby, MMA, Motorsports and more
SuperBook Nevada
Age Required: 21
Deposit Methods: Cash at cage, Play+
Withdrawal Methods: Cash at cage, Play+
Sports Available to Bet On: NBA, NHL. NFL, MLB, Golf, Soccer, Rugby, MMA, Motorsports and more
SuperBook Sportsbook Online Sports Betting Experience and Features
During our time testing SuperBook's online platform, we found that the overall betting experience was enjoyable thanks to the excellent user interface. We also found that the features listed below helped SuperBook stand out from the competition.
Live Betting
The live betting feature on SuperBook is absolutely top class. It's easy to find and can be accessed from any page on the app or desktop site by simply hitting the 'Live' tab. This will take you to any events that are currently underway and that SuperBook is offering odds on. What we liked about this feature was the speed of the updates and the fact that their moneylines for a huge number of sports across the globe.
Local Team Betting
Another simple yet hugely beneficial feature is the local teams tab. Depending on where you are located, this will say 'Colorado Teams' or 'New Jersey Teams'. You will then be shown a complete listing of all events involving teams in your state. Like we said, super simple but a great little addition to the page.
SuperBook Sportsbook Sports Account Registration 
Signing up for a new SuperBook account is as easy as following these steps.
Click our banner to activate and claim your promo
This brings you to the SuperBook registration page
Hit the 'Join Now' tab in the top right corner
Enter your personal details and choose a username and password
Enter your Social Security number to verify your account
Verify your email address and phone number
Download and install the Geocomply plugin to verify your location
Make your first deposit
Place your first wager within 24 hours to claim your welcome offer
Sometimes, SuperBook may need further proof of your identity so you may be asked to provide a copy of your driver's license or other government issued identification.
SuperBook Sportsbook Sports Mobile App
The SuperBook mobile app is everything that it should be and more. It's fast, easy to navigate, and above all else, there are no loss of features when compared to the desktop site.
How to Download the iOS SuperBook Sportsbook App
Go to the Apple App Store
Search for Superbook + your state
Download and install
Register for a new Superbook account
Place your bets
How to Download the Android SuperBook Sportsbook App
Go to the Google Play Store
Search for SuperBook + your state
Download and install
Register for a new SuperBook account
Place your bets
How to Bet at SuperBook Sportsbook
1.Deposit Funds into Your Account
SuperBook offers the standard deposit methods for its online platform. However, these options vary from state to state and not all are available in each. That said, getting money into your account is quite straightforward and very quick.
The deposit methods available are:
Play+
PaySafe VIP Preferred
PayPal
Wire Transfer
Debit/Credit card
2. Place a Bet With Your New Welcome Bonus
The SuperBook welcome bonus is a 100% match of your first wager amount up to a maximum of $1,000. You can activate this bonus by signing up for an account at this link and your funds will be automatically added to subsequent qualifying bets at a rate of 50% of your stake.
Superbook Sports to Bet on:
SuperBook offers odds on all the major US sports betting markets as well as providing moneylines on many international leagues and events.
US Sports Betting Markets
NFL
NBA
MLB
NHL
PGA
MLS
NASCAR
College Sports
International Sports Betting Markets
International soccer
Champions League/La Liga/Premier League
Boxing
UFC/MMA
Motorsports/F1
Golf
Tennis
Aussie Rules Football
Rugby
Baseball
Basketball
Best Sports Betting Options
Moneyline
This is a simple wager to pick the winner of an event. SuperBook offers excellent odds on moneyline wagers for many of the most popular sporting events in the world.
Futures
There are multiple futures betting options available at SuperBook. These involve picking the outright winner over a complete season or tournament. For example, you might pick the Arizona Cardinals to win the Super Bowl.
Totals
Totals wagers are when you must predict whether or not the overall combined points or goals total for an event will be over or under a line set by SuperBook. A good example of this would be the New Jersey Devils and the Colorado Avalanche to score more or less than 1.5 goals in a game.
Point Spread
The points spread is when you can accurately predict if a team will win or lose by a specific margin. This margin is set by SuperBook and could look something like the Tennessee Titans at -5 and the Baltimore Ravens at +5. This means that the Titans would need to win by six points or more to cover the spread. Alternatively, you could also bet on the Ravens to lose by less than six points.
Parlays
This is perhaps one of the most popular wagers as it allows you to combine more than one wager. The individual wagers are called legs and they combine to give you greater odds and better profits. But they must all win for the parlay to pay out. Parlays can be across multiple sports so you might back the New Jersey Devils, the Phoenix Suns and the Tennessee Titans all to win.
Props
Proposition wagers are becoming increasingly popular especially in sports such as baseball. A prop wager allows you to bet on anything that happens within a sporting event. This could be the number of strikes in baseball or the yards thrown in football.
How to Withdraw Winnings From SuperBook
Cashing out your winning from SuperBook is a pretty straightforward process with several methods available depending on your location.
Withdrawal methods: PaySafe, Play+, Cash at Cage (Nevada only), Wire Transfer
Min withdrawal: No minimum withdrawal amount
Withdrawal times: 2-5 business days
Customer Support
SuperBook provides a very helpful support section with detailed information and articles that are specific to each state it operates in. However, there are only three contact options available, neither of which offer 24 hour support.
Email - [email protected]
Phone Service - +1 855 755 0155
Messaging - Contact box available on support page
Is SuperBook Sportsbook Safe?
Yes, SuperBook is one of the most reputable sports betting brands in the United States and as such you can rest assured that it takes the security and safety of its online customers very seriously.
Security and Reliability
SuperBook is approved and licensed by the gaming authority in each state it is active in. Market access to each state is thanks to exclusive sports betting partnership deals with existing retail casinos such as the Westgate Las Vegas and Lodge Casino, Colorado.
With regards to online security, SuperBook uses SSL (secure sockets layer) encryption on all platforms. This ensures that player data and financial information is protected at all times.
Our Five Expert Tips for Betting at SuperBook Sportsbook
Watch for weekly promotions
SuperBook runs some sports-specific weekly promotions that offer great value for money. These could be anything from odds boosts on a UFC fight to a voucher for a game that goes into overtime.
Stretch your budget with bonus vouchers
SuperBook offers bonus vouchers for many of its promotions. Depending on the promotion's terms, these vouchers can be used on any subsequent qualifying wagers. Keep this in mind when placing your wager as you can reduce your stake to stretch your budget a little further.
Always check the 'More Bets' feature
SuperBook will list events on the homepage with the most popular bets available such as the moneyline or points spread. It's a good idea to check the 'More Bets' feature for each event as there are often some great options on parlays and player props that you may not have thought of.
Make use of the 'Live Betting' feature
Live betting is growing in popularity and it's good to see that SuperBook has embraced this on its online platform. Checking the live betting feature regularly gives you the chance to check out some new sports that you may never have considered betting on such as Japanese J League soccer.
Think about your first wager before signing up
You'll want to take full advantage of the SuperBook welcome bonus and that means placing your first wager within 24 hours of signing up. With this in mind, it's a good idea to have a think about what that first wager will be before you sign up. That way you won't rush your decision. Just to note, the first wager must be placed within 24 hours BUT the event doesn't have to happen during this period.
Our Final Verdict on SuperBook Sportsbook
When it comes to Las Vegas sports betting, there is no name quite like SuperBook so we came into this review with high expectations. We're happy to report that those expectations were exceeded in many ways. From great value on moneylines to that fantastic range of odds, SuperBook scored well on all counts.
We'd prefer to see 24 hour customer service if possible, but the options that are available were solid enough for any issues we encountered during this review. Overall, we'd say that SuperBook has knocked it out of the park with its online platform and the SuperBook mobile app and we're happy to recommend it as one of our favorite sportsbooks right now.
SuperBook Promo Code & App FAQs
Is SuperBook Legit?
Yes, SuperBook's online sportsbook is legit. The company has been in the retail sports betting industry in Las Vegas since 1993 and since is fully licensed to operate online by local gaming authorities in several states. In Nevada, the brand is tied to the Westgate Las Vegas resort while in Colorado, it is partnered with the renowned Lodge Casino.
Who Owns SuperBook?
The SuperBook sports betting brand is owned by Westgate Resorts of Las Vegas and is licensed to SBOpco, LLC (a Nevada limited liability company) for online operations including the SuperBook sports mobile app and the SuperBook website.  
What Is The Best SuperBook Promo Code?
The SuperBook Bonus Code is an introductory welcome offer that sees a customer's first wager amount matched in bonus cash up to a maximum of $1,000. This is the best promo on offer right now. 
How Long Does SuperBook Take To Withdraw Money?
This depends on the withdrawal method chosen. Generally speaking, you can expect to receive your funds within 2-5 business days.
About the Author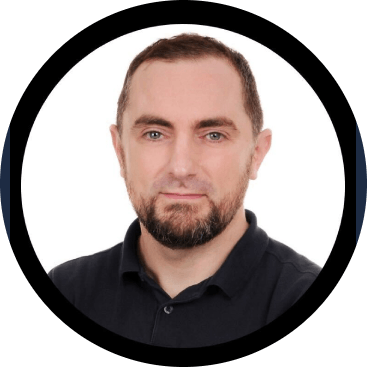 Ciaran has written for both the sports betting and iGaming industries for over a decade. A true fanatic, he covers a wide range of sports at Bookies.com, but his first love will always be soccer.