2022 Heisman Trophy Odds Tracker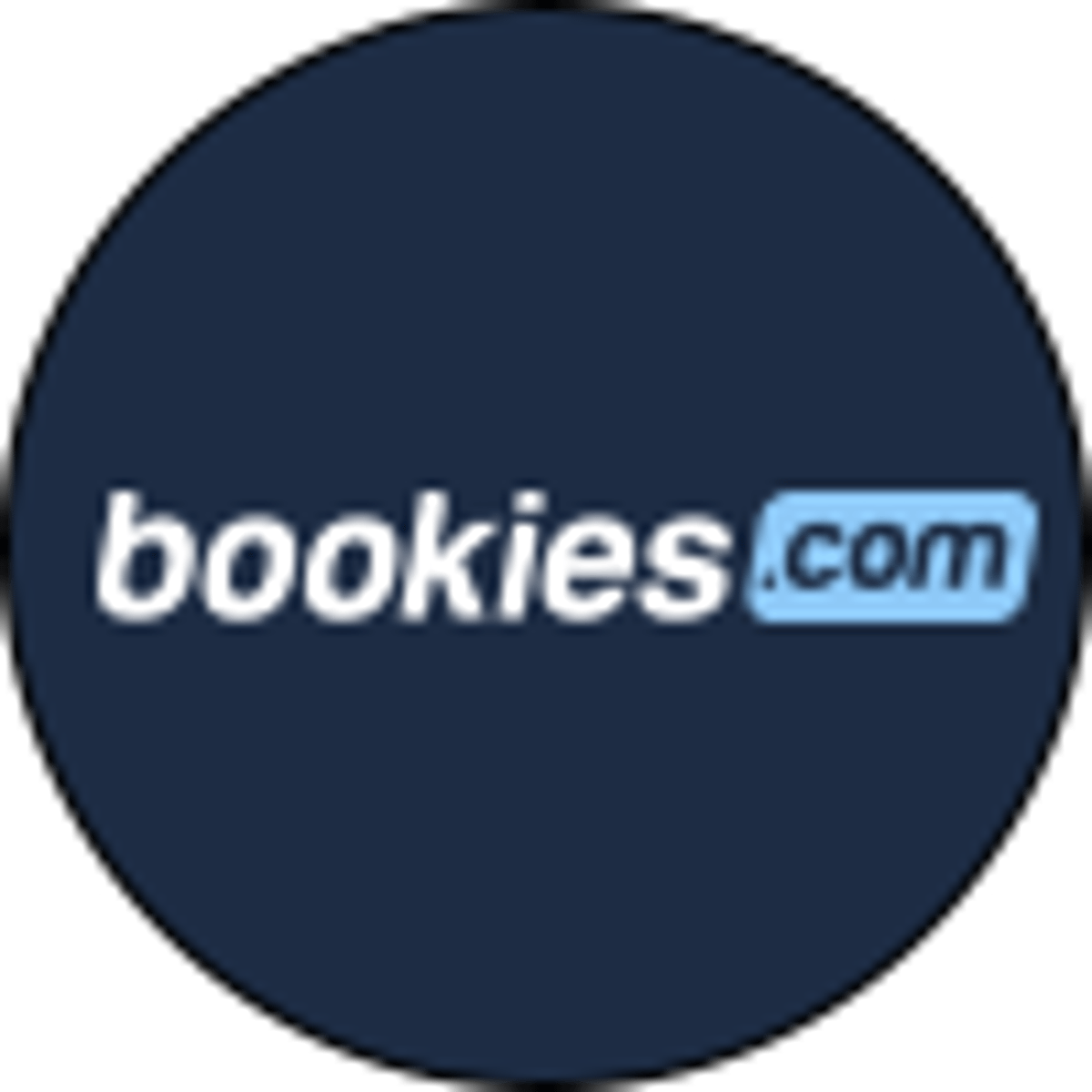 By Bookies.com Staff | 9 mins
The Heisman Trophy odds are wide open as we enter the 2022 college football betting season. Can Bryce Young become the first back-to-back Heisman winner since Archie Griffin in 1974 and 1975? The odds favor Ohio State QB C.J. Stroud, but Young is far from a longshot.
Take a look at the 2022 Heisman Trophy betting odds and who we think deserves your attention when it come to college football futures betting.
2022 Heisman Odds Favorites
Let's take a look at the Heisman betting favorites heading into the season, according to the top U.S. sportsbooks.
Odds below taken from BetMGM and accurate as of publication.
C.J. Stroud, Ohio State Buckeyes (+200)
C.J. Stroud was outstanding as a redshirt freshman, racking up 44 TDs and just 6 INTs while ranking third in the entire FBS in passing yards per game (369.6). He finished fourth in Heisman voting last season after throwing the second-most TDs (41) in a single season in Big Ten history (trailing only the late Dwayne Haskins, who threw 50 in 2018).
So it comes as no surprise that Stroud opens as the odds favorite to win the 2022 Heisman Trophy at BetMGM. However, it's still impressive when you consider last year's winner, Bryce Young, is in position to have an even better season in 2022.
It's not hard to see why Stroud is the favorite when you watch him direct a loaded Ohio State offense. After all, Stroud threw six touchdowns in the Rose Bowl win over Utah last January.
Ohio State is +320 on betting apps to bring home the national championship this upcoming season, trailing only Alabama (+190). The Buckeyes are heavily reliant on Stroud, opposed to an Alabama team that never completely gets away from the running game.
Stroud boasts the top receiving corps in the nation in Jaxon Smith-Njigba (he set a Rose Bowl record in January with 347 receiving yards, the single-most in any FBS bowl game, ever), Marvin Harrison Jr. and Julian Fleming.
Expect massive performances from Ohio State QB C.J. Stroud on a weekly basis. There's a reason we're looking at a +200 2022 Heisman Trophy odds (at BetMGM) favorite and given that Ohio State enters the year No. 2 in the AP poll and should be in contention for a College Football Playoff berth all year, this is a solid bet.
Bryce Young, Alabama Crimson Tide (+350)
After winning the Heisman a season ago, Alabama quarterback Bryce Young comes into the season with +350 Heisman Trophy odds for 2022.
Young essentially won the award by throwing for an SEC-record 421 yards and three TDs in the SEC championship game win over Georgia. In terms of Heisman Trophy voting, Young lapped the field, receiving more than eight times the votes of Aidan Hutchinson in second place.
However, the 'Dawgs humbled him in a 33-18 win in the College Football Playoff National Championship game.
The former five-star recruit obviously knows what it takes to win this award, and it could come down to a dual between him and C.J. Stroud. If the Crimson Tide win out and the Buckeyes lose a game or two, voters could see that as the difference.
While we prefer C.J. Stroud as the favorite bet, Young is almost double the price and we know what we're going to get out of him and this Crimson Tide offense.
It's hard to bet on someone winning the Heisman Trophy in consecutive seasons when it hasn't been done in almost 50 years. That said, if you believe Ohio State struggles more than the public does, Bryce Young at +350 2022 Heisman odds is a solid play.
---
RELATED: College Football Week 0 Picks
---
Caleb Williams, QB, USC Trojans (+700)
Caleb Williams was the QB for Oklahoma last season and he's followed head coach Lincoln Riley to USC. Williams was busy dicing up the Oregon defense in the Alamo Bowl (21/27, 242 yards, 3 TDs) the last time we saw him. He'll still be in maroon, but this time he'll be playing at the LA Coliseum.
The case for Williams comes down to believing the Trojans will contend as one of the best teams in the country and in turn, contend for a national championship. It's not impossible, as the Trojans took advantage of the transfer system and have one of the most talented rosters in college football.
There is no doubt that their talent lines up with Alabama and Ohio State, but it's very much in question if the chemistry will be there in just one season.
If you believe the USC Trojans have what it takes, the offense is going to be 80% Caleb Williams. He's a do-it-all threat from the backfield and can put up video game numbers against anyone. It's very possible +700 is the highest number you'll get on Williams to win the Heisman.
2022 Heisman Odds Longshots
While the Heisman trophy odds for the following players are surely long shots, many of the previous Heisman Trophy winners (see, Manziel, Johnny) came into the season as just that: Long shots. Let's take a look at some of the long shots worth throwing down a few bucks on as we enter the 2022 college football season.
Will Anderson Jr., LB, Alabama Crimson Tide (+2000)
When looking at public betting splits on college football odds, 9.8% of Heisman Trophy betting money has come in on Alabama edge rusher and LB Will Anderson Jr.
There's a thought around college football that Anderson might be one of the best defensive players of this generation. He quietly had an elite season in 2021, but was overshadowed by an explosive 'Bama offense and QB Bryce Young.
While it's likely that happens once again, this price is high and Anderson Jr. has the ability to stand out and be the first defensive player to take home Heisman honors since Charles Woodson in 1997.*
Anderson Jr. is my second favorite long shot bet of the bunch and I do prefer him over Young, based on the price of each.
*Woodson is the only primarily defensive player to ever overcome long-shot Heisman trophy odds.
Quinn Ewers, QB, Texas Longhorns (+2800)
Quinn Ewers enters the 2022 season as a redshirt freshman after coming out of high school as the nation's top prospect.
He was actually considered one of the top QB prospects of the past 10 years. We will find out sooner rather than later whether that was deserved. Arch Manning is also waiting in the wings at Texas, so Ewers will need to have a dynamite season if he wants to hold the job in '23.
At +2800 Heisman odds, I can see the reasoning behind a bet on Ewers. He has the ability to match any of the favorites when it comes to offensive stats and he's an underrated rusher.
However, I am not sure I trust the Texas defense to hold their own and there is no way Ewers can win if the Longhorns don't get into the College Football Playoff (and probably the national championship).The upside on Ewers at this price is impossible to ignore.
Jaxon Smith-Njigba, WR, Ohio State Buckeyes (+3500)
We saw what it takes for a receiver to win the Heisman Trophy in 2020 when Crimson Tide wideout DeVonta Smith caught 117 balls for 1,856 yards and 23 touchdowns.
Smith commanded a nearly 50% target share from QB Mac Jones, which is how Smith won over Trevor Lawrence. The issue with this wager is the willingness and eagerness to spread the ball from C.J. Stroud.
However, Smith-Njigba has proven to be an animal in the red zone and Stroud has peppered him with targets there so far.
Who can forget his Rose Bowl performance? If you didn't know his name by then, you do now after he shattered the FBS Bowl Game single-game receiving mark.
At +3500 Heisman odds, you're returning serious money on this wager. While you'll need some mayhem, crazier things have happened. Smith-Njigba is the best wide receiver in the country and I'd advise a small bet here.
Tyler Van Dyke, QB, Miami Hurricanes (+4000)
Hurricanes QB Tyler Van Dyke enters the 2022 season with a lot of hype, but we are officially in true long-shot territory here.
In '21, Van Dyke impressed as a freshman with 2,931 yards, 25 touchdowns and just six interceptions. At 6'4, Van Dyke has the prototypical QB look and his smarts could lead him to becoming a top 10 NFL pick following his junior season.
If Van Dyke wants any chance to win the 2022 Heisman Trophy, the Miami Hurricanes will need to outlast the Clemson Tigers and win the ACC.
Every Heisman Trophy Winner Since 2000
2021 - Bryce Young, QB, Alabama
2020 - DeVonta Smith, WR, Alabama
2019 - Joe Burrow, QB, LSU
2018 - Kyler Murray, QB, Oklahoma
2017 - Baker Mayfield, QB, Oklahoma
2016 - Lamar Jackson, QB, Louisville
2015 - Derrick Henry, RB, Alabama
2014 - Marcus Mariota, QB, Oregona
2013 - Jameis Winston, QB, Florida State
2012 - Johnny Manziel, QB, Texas A&M
2011 - Robert Griffin III, QB, Baylor
2010 - Cam Newton, QB, Auburn
2009 - Mark Ingram, RB, Alabama
2008 - Sam Bradford, QB, Oklahoma
2007 - Tim Tebow, QB, Florida
2006 - Troy Smith, QB, Ohio State
2005 - Reggie Bush, RB, USC
2004 - Matt Leinart, QB, USC
2003 - Jason White, QB, Oklahoma
2002 - Carson Palmer, QB, USC
2001 - Eric Crouch, QB, Nebraska
2000 - Chris Weinke, QB, Florida State
Heisman Trophy History
The Heisman Trophy was first introduced in 1935, when Chicago Maroons RB Jay Berwanger took home the trophy. In 2007, Florida QB Tim Tebow was the first underclassmen to win the award. In 2012, Texas A&M's Johnny Manziel became the first freshman to win the award. Manziel's rise was so sudden he wasn't even listed on the preseason Heisman Trophy odds board.
What Position Typically Wins the Heisman Trophy?
Running backs (39) have traditionally won the Heisman since its inception in 1935, however, 13 of the past 16 winners have been quarterbacks. There have only been four wide receivers to win the Heisman Trophy, with the last being Alabama's DeVonta Smith in 2020.
The Heisman Trophy was first introduced in 1935, when Chicago Maroons RB Jay Berwanger took home the trophy. In 2007, Florida QB Tim Tebow was the first underclassmen to win the award. In 2012, Texas A&M's Johnny Manziel became the first freshman to win the award. Manziel's rise was so sudden he wasn't even listed on the preseason Heisman Trophy odds board.
Most Dominant Heisman Winners
(highest percentage of the Heisman Trophy voting)
Joe Burrow, 2019 - 93.8%
Reggie Bush, 2005 - 91.7%
Troy Smith, 2006 - 91.6%
Marcus Mariota - 90.9%
Baker Mayfield - 86.0%
Closest Heisman Trophy Odds Races
2009 - Mark Ingram (1,304) over Toby Gerhart (1,276)
1985 - Bo Jackson (1,509) over Chuck Long (1,464)
1961 - Ernie Davis (824) over Bob Ferguson (771)
1953 - John Lattner (1,850) over Paul Giel (1,794)
2001 - Eric Crouch (770) over Red Grossman (708)
About the Author
Our trusted sports betting partners bring you safe and fun playing experiences