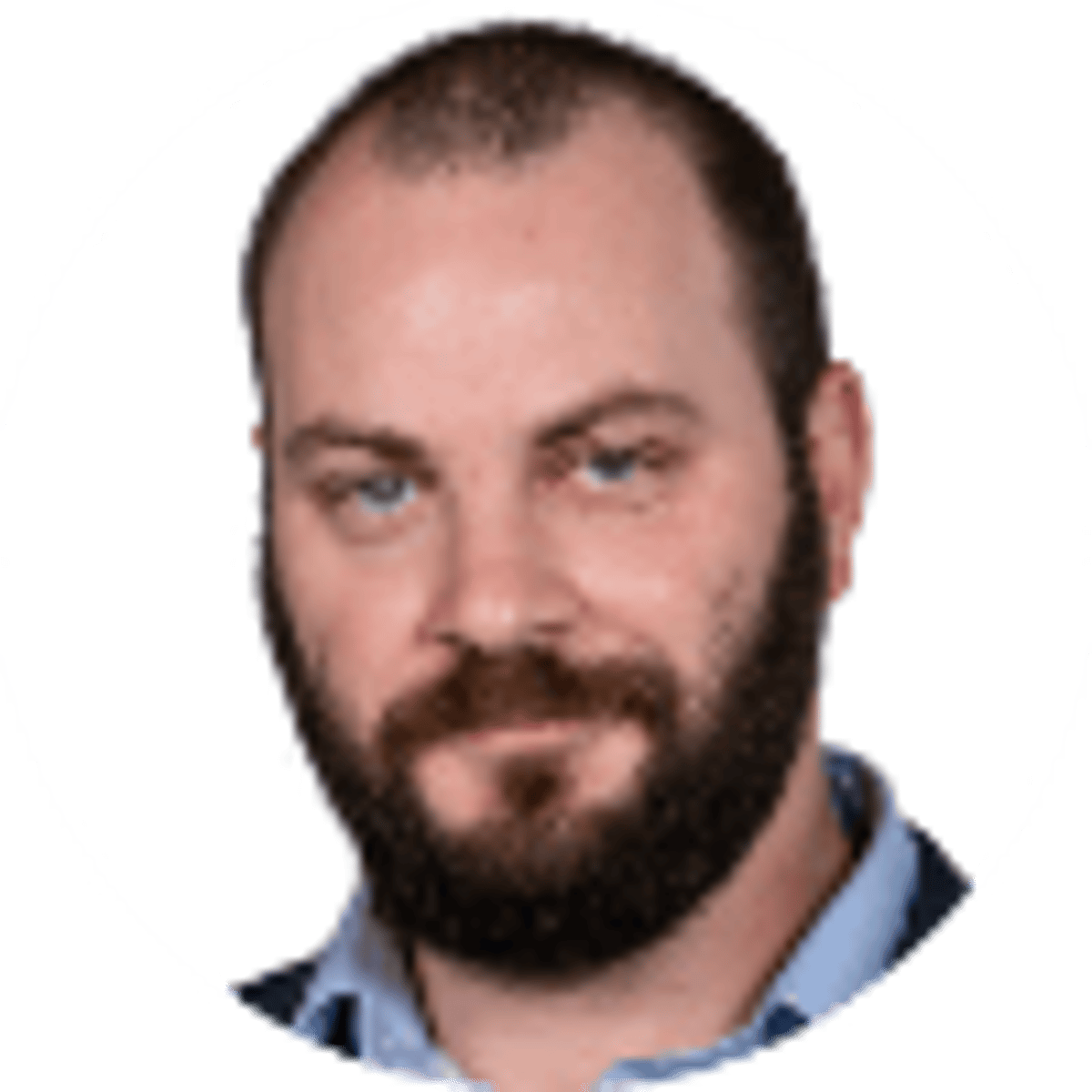 By Dan Kilbridge | | 5 mins
Betting Favorite Ohio State Moves To No. 1 In CFP Rankings
60
PLAYERS REDEEMED TODAY!
Oregon took the biggest hit in Tuesday's College Football Playoff Rankings, dropping from No. 6 to No. 15 after a stunning loss at Arizona State. With the Ducks out of the picture and Utah's chances taking a big hit as a result, things are looking much clearer than they did a few weeks ago. But the potential for big dominos and chaos remains entering the final week of the regular season. Where's the value for college football bettors? Let's take a look at the latest CFP rankings in comparison with the National Championship betting odds.
College Football Playoff Rankings & Title Odds
| Team | Current Odds | Odds Rank |
| --- | --- | --- |
| 1. Ohio State | +225 | T-1 |
| 2. LSU | +250 | 3 |
| 3. Clemson | +225 | T-1 |
| 4. Georgia | +1200 | T-4 |
| 5. Alabama | +1200 | T-4 |
| 6. Utah | +4000 | 7 |
| 7. Oklahoma | +2000 | 6 |
| 8. Minnesota | +10000 | 8 |
| 9. Baylor | +50000 | T-10 |
| 10. Penn State | N/A | N/A |
| 11. Florida | N/A | N/A |
| 12. Wisconsin | +50000 | T-10 |
| 13. Michigan | N/A | N/A |
| 14. Oregon | +25000 | 9 |
| 15. Auburn | N/A | N/A |
| 16. Notre Dame | N/A | N/A |
All odds via DraftKings are current as of publication but subject to change. You can check out and compare the latest NCAA football title odds here.
Why Don't Title Odds Match CFP Rankings?
As we'll note every week, it's not the CFP committee's job to forecast future performance. These members are basing the rankings solely off what teams have done to this point. That's why Georgia is still in the No. 4 spot ahead of Alabama, despite a highly-probable matchup with LSU in the SEC Championship game.
And while bookmakers dropped OSU from +200 to +225 after a close win over Penn State, the committee saw things differently and moved the Buckeyes ahead of LSU and into the No. 1 spot as a result.
With these key differences in mind, here's where we think the value is coming off the CFP rankings entering Week 12.
3 CFP Rankings 2019 Betting Tips
1. Sooners' season? With Oregon falling to No. 14, Oklahoma has life again with +2000 odds. If Alabama loses at Auburn and Oregon beats Utah in the Pac-12 title game, a one-loss Oklahoma team suddenly has a serious chance to sneak into the fourth spot for the CFP.
2. Top Tigers: LSU once again has the third-best odds to win the National Championship. The way we see it, LSU is still a lock to make the CFP even with a loss to Georgia in the SEC title game. As for betting co-favorite Ohio State? The Buckeyes might be on the bubble if they struggle against Michigan and lose a Big Ten title game against Minnesota or Wisconsin. We think there's more value on LSU at +250 than co-favorites Clemson and OSU at +225.

3. Uh oh, Utah: Utah stayed at No. 6 in the rankings, but Oregon dropping to No. 14 shows how little the committee thinks of the Ducks after the Arizona State loss. Suddenly a potential win over Oregon in the Pac-12 title game doesn't look as impressive. That might make the difference in a toss-up between the Utes or potential one-loss teams in Alabama and Oklahoma. Their betting odds improved from +5000 to +4000 this week, but we think their chances are worse thanks to the Ducks' loss.
New Year's Six Games
CFP Semifinals: The semifinals are split between the Fiesta Bowl and Peach Bowl this year.
Sugar Bowl: The Sugar Bowl gets the best SEC and Big 12 teams not in the playoff.
Rose Bowl: Like the Sugar Bowl, conference tie-ins rule this game, which will pit the best Big Ten and Pac-12 teams not in the playoff.
Orange Bowl: The ACC will be represented, and then the bowl picks from SEC, Big Ten or Notre Dame.
Cotton Bowl: No conference tie-ins, so two at-large teams, likely including the best of the Group of Five.
---
RELATED: Which Defensive Player is Making the Case to Take Home the Heisman Trophy?
---
CFP Championship History
Inaugurated in 2014 to replace the Bowl Championship Series, the CFP uses a 13-member committee to determine the four teams that will play in two national semifinals, which feed into the championship game. The semifinals are rotated among six top bowls, with the other four games receiving marquee matchups when not part of the CFP.
For the 2019-20 season, the semifinals are the Peach and Fiesta Bowls, with the national championship slated for New Orleans on Jan. 13. Getting there is a season-long chase, not just for teams, but also for bettors, who watch odds fluctuate from week to week and try to judge which four teams will hear their names called by the committee on selection day.
Recent CFP Champions
| Season | Winner | Loser | Line |
| --- | --- | --- | --- |
| 2018 | Clemson | Alabama | +170 |
About the Author

Handicapper Dan Kilbridge writes about college football, MLB and other sports for Bookies.com after spending three years covering Tiger Woods' comeback and the PGA for Golfweek.