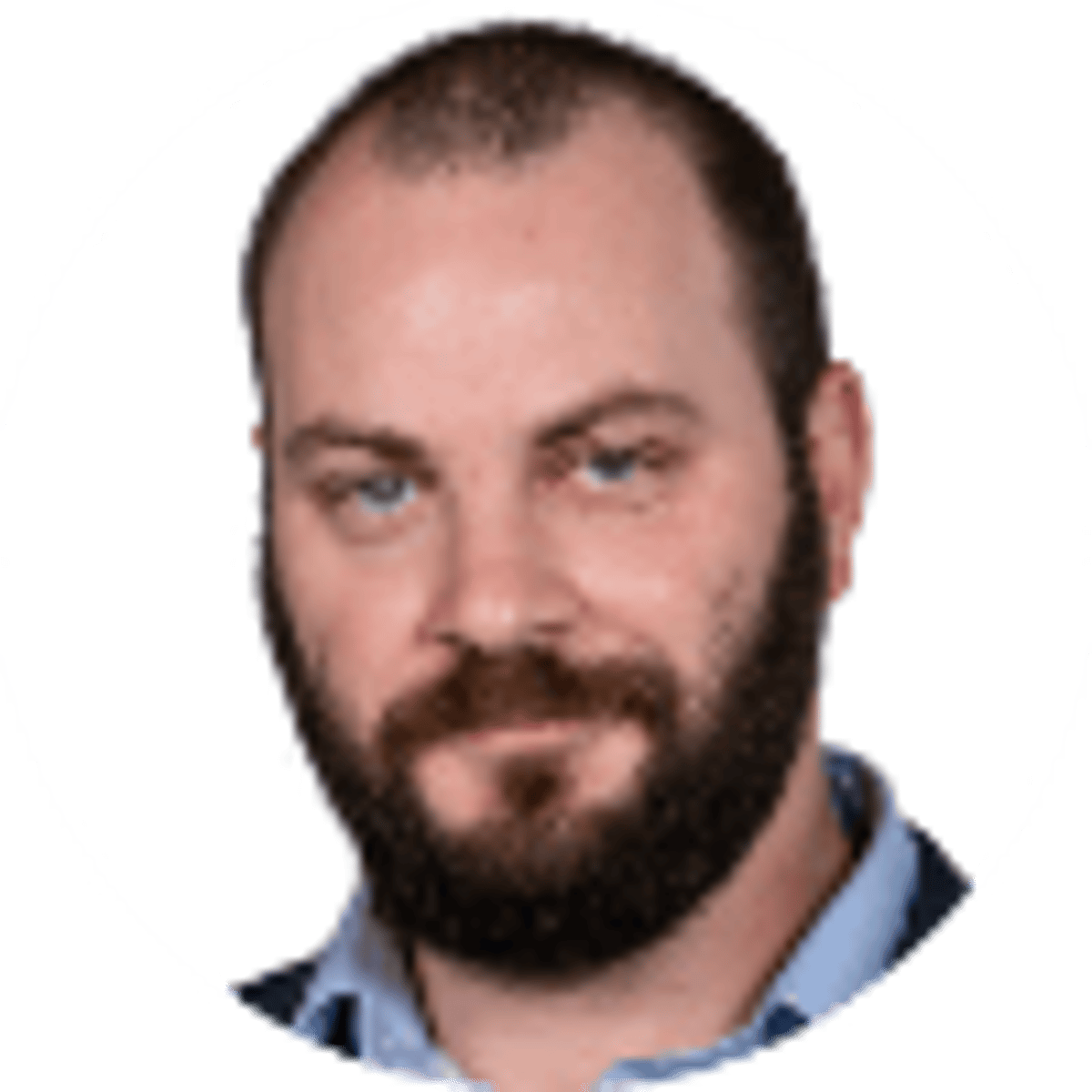 By Dan Kilbridge | | 13 mins
Complete Guide to College Bowl Confidence Pool 2019 Betting
38
PLAYERS REDEEMED TODAY!
It's that time again. Filling out a bowl confidence pool is a tradition all its own every holiday season, and we've got a great slate leading up to the 2019 College Football Playoff.
We've included point spreads for reference, but remember that confidence pools are about picking winners straight up. Those point spread can still be useful, as some simply rank their confidence strictly according to spreads. But we're really talking about moneyline picks here, and we are ranking how confident we are, from 1 (least confident) to 40 (most confident), as that is typically how you fill out your pool. With each pick you'll see the top moneyline odds available, and you can click on the button and go make that wager.
1. Celebration Bowl: North Carolina AT&T Over Alcorn State
Date: Dec. 21 I Point Spread: North Carolina AT&T -2
Pick Expired
The Aggies put up 101 points combined in their last two games, good enough reason for us to think they can keep it rolling against an Alcorn State team that hasn't been quite on point defensively over the last month.
---
2. Hawaii Bowl: Hawaii Over BYU
Date: Dec. 24 I Point Spread: BYU -2
Pick Expired
We're rolling with the Rainbows mostly due to home-field advantage. Looks like an even matchup across the board, Hawaii slightly stronger on offense and BYU slightly stronger on defense. The Cougars are a long ways from home.
---
3. Boca Raton Bowl: Florida Atlantic Over SMU
Date: Dec. 21 I Point Spread: SMU -3
Pick Expired
The Owls won six straight to finish the season, including a 49-6 beatdown of a solid UAB team in the finale. FAU's offense is clicking and the Mustangs defense didn't show any promise down the stretch.
---
4. First Responders Bowl: W. Kentucky Over W. Michigan
Date: Dec. 30 I Point Spread: Western Kentucky -3.5
Pick Expired
The Hilltoppers have the better defense here against a WMU team two years removed from a Cotton Bowl appearance in Texas. Don't love this game either way, but we're leaning WKU in the battle for Western superiority.
---
RELATED: Get The Latest Details on Michigan Sports Betting & Mobile Betting
---
5. Bahamas Bowl: Charlotte Over Buffalo
Date: Dec. 20 I Point Spread: Buffalo -6
Pick Expired
The 49ers finished the regular season with five straight wins to become bowl eligible for the first time in program history. A brutal early schedule, including games against Appalachian State and Clemson, have them prepared to pull off the upset against a stingy Buffalo defense.
---
6. Independence Bowl: Louisiana Tech Over Miami (Fla.)
Date: Dec. 26 I Point Spread: Miami -6.5
Pick Expired
The Bulldogs get home-field advantage in Shreveport, La., against a Hurricanes team we can't imagine is all that fired up to be here. Louisiana Tech quarterback J'Mar Smith threw for nearly 3,000 yards this season to lead a high-powered Bulldogs offense.
---
7. Pinstripe Bowl: Michigan State Over Wake Forest
Date: Dec. 27 I Point Spread: Michigan State -4.5
Pick Expired
The Spartans had another awful year on offense and need major changes this offseason. But Mark Dantonio will have them convinced that this is an important game, one which MSU pulls out in the fourth quarter thanks to an above-average defensive effort.
---
8. Camping World Bowl: Notre Dame over Iowa State
Date: Dec. 28 | Point Spread: Notre Dame -3.5
Pick Expired
The Irish struggled against top competition but more than held their own against middle-of-the-road teams. Iowa State is maybe a little better than that, but Ian Book and the Irish should be able to handle the Cyclones in Orlando.
---
9. Gator Bowl: Tennessee Over Indiana
Date: Jan. 2 I Point Spread: Tennessee -1.5
Pick Expired
We don't say this with much confidence, but let's take the Vols. They finished the season with five consecutive wins against semi-decent competition and turned what could have been an awful year around. Indiana went the opposite direction, losing two of its last three to finish 8-4.
---
10. New Mexico Bowl: San Diego State Over Central Michigan
Date: Dec. 21 I Point Spread: SDSU -3.5
Pick Expired
Tough matchup for the Chippewas coming off a deflating loss in the MAC title game. The Aztecs have the fifth-best defense in the country and didn't allow more than 22 points in a game all season. CMU's offense isn't strong enough to buck the trend.
---
11. Music City Bowl: Mississippi State Over Louisville
Date: Dec. 30 IPoint Spread: Miss State -3.5
Pick Expired
The Bulldogs seem to be all in on this game coming off that ridiculous Egg Bowl win. Louisville limps in after a 45-13 loss to Kentucky and will struggle to keep up on defense. Cardinals take a tumble in Nashville.
---
12. Texas Bowl: Oklahoma State Over Texas A&M
Date: Dec. 27 I Point Spread: Texas A&M -7
Pick Expired
The question here is whether we're going to see Cowboys running back Chuba Hubbard. If he does suit up, OK State has a great chance to upset the Aggies and send Hubbard off as a winner.
---
13. Liberty Bowl: Navy Over Kansas State
Date: Dec. 31 I Point Spread: Navy -2.5
Pick Expired
The Midshipmen are just a little sharper on both sides of the ball and tough to prepare for no matter how much time the Wildcats have. Malcolm Perry is a difference-maker at quarterback and puts Navy over the top in this one.
---
14. Military Bowl: Temple Over North Carolina
Date: Dec. 27 I Point Spread: North Carolina -5
Pick Expired
Temple's secondary is good enough to contain the Tar Heels passing attack. The Owls nearly knocked off Cincinnati last month and finished strong with a 49-17 win over Connecticut. We like them to pull off the upset in Annapolis, Md.
---
15. Armed Forces Bowl: Tulane Over Southern Mississippi
Date: Jan. 4 I Point Spread: Tulane -7
Pick Expired
Tulane lost five of six to end the season, but all five were against bowl-eligible teams and include SMU, UCF, Navy and Memphis. The Golden Eagles are a little more their speed in the season finale.
---
16. Las Vegas Bowl: Boise State Over Washington
Date: Dec. 21 I Point Spread: Washington -3.5
Pick Expired
We like the Broncos to upset a maddeningly inconsistent Washington team. They'd be in a New Year's Six Bowl if not for a 3-point loss to BYU and have been undervalued all season. We expect them to go out on a high note.
---
17. Holiday Bowl: Iowa Over USC
Date: Dec. 27 I Point Spread: Iowa -2
Pick Expired
The Hawkeyes don't look like much up close, but they continued to get results, including a 23-19 upset of Minnesota. USC finished strong and will retain coach Clay Helton, but the drawn-out decision didn't exactly instill confidence.
---
18. Camellia Bowl: Arkansas State over Florida International
Date: Dec. 21 I Point Spread: Arkansas State -2.5
Pick Expired
Tough call here, but the Red Wolves potent passing attack gives them a slight edge over the Panthers. Arkansas State's Omar Bayless is an elite wideout with 1,473 yards and 16 touchdowns this season.
---
19. Rose Bowl: Wisconsin over Oregon
Date: Jan. 1 I Point Spread: Wisconsin -2.5
Pick Expired
Jonathan Taylor plans to play in this one, so we plan on taking Wisconsin in a close game over the Ducks. That Big Ten title loss will sting, for sure, but a chance to make good in the Granddaddy of Them All helps the Badgers put it in the past.
---
20. Belk Bowl: Virginia Tech Over Kentucky
Date: Dec. 31 I Point Spread: Virginia Tech -3
Pick Expired
Bettors will be swayed by the Wildcats' blowout win over Louisville and the Hokies' loss to Virginia in the final week, but Tech has been the far more consistent team of late. It nearly knocked off Notre Dame before beating Wake Forest and pitching back-to-back shutouts against Georgia Tech and Pittsburgh.
---
21. Sugar Bowl: Georgia Over Baylor
Date: Jan. 1 I Point Spread: Georgia -7.5
Pick Expired
We wouldn't pick the Bulldogs to cover with all their injuries on offense and Jake Fromm having a rough go of late. But we can't pick Baylor to take out the Bulldogs after letting two chances against Oklahoma slip away in the final seconds.
---
22. Fiesta Bowl: Ohio State Over Clemson
Date: Dec. 28 I Point Spread: Ohio State +2
Pick Expired
This is as close on paper as it is with the eyeball test. Speaking of tests, Clemson hasn't really had one yet. Virginia doesn't count. OSU just knocked off three top-15 teams in a row and has been in a few dogfights this season. Give us the Buckeyes in a classic.
---
23. Cotton Bowl: Penn State Over Memphis
Date: Dec. 28 I Point Spread: Penn State -7
Pick Expired
Kudos to the Tigers for getting here against a Nittany Lions team eager to prove it got snubbed on the Rose Bowl bid. We like Memphis to give it a run and cover, falling just short of the outright win.
---
24. Cure Bowl: Georgia Southern Over Liberty
Date: Dec. 21 I Point Spread: Georgia Southern -5
Pick Expired
Liberty puts up a lot of points, but the Eagles defense should be able to step up like it did in a 24-21 win over Appalachian State. The Flames have also had trouble against the run and Georgia Southern averages 260.9 yards on the ground.
---
25. Sun Bowl: Arizona State Over Florida State
Date: Dec. 31 I Point Spread: Arizona State -4
Pick Expired
Give us Herm Edwards and a defense that looked back in early-season form while knocking off Oregon and Arizona in the final two weeks. The Seminoles weren't competitive during in-state rivalry games against Florida and Miami, so we don't exactly expect them to blow the roof off in El Paso.
---
26. Redbox Bowl: Cal Over Illinois
Date: Dec. 30 I Point Spread: Cal -7
Pick Expired
Illinois was one of the best in the country against the spread this season at 8-4. Our concern is that this is a major reward trip for the Illini coming off a season that exceeded expectations, and the focus might not quite be there after fleeing frigid Champaign for a week in California.
---
27. Outback Bowl: Auburn Over Minnesota
Date: Jan. 1 I Point Spread: Auburn -7.5
Pick Expired
We think the Gophers are more than capable of covering the -7.5 spread, especially if Auburn defensive tackle and future first-round draft pick Derrick Brown decides to sit out. We just don't see the Gophers pulling off the win against a team that's seen it all in games against Alabama, LSU and Florida.
---
28. Birmingham Bowl: Cincinnati Over Boston College
Date: Jan. 2 I Point Spread: Cincinnati -7
Pick Expired
Tough go for the Bearcats losing two close ones to Memphis to end the season. They've got a legit defense and can handle the Eagles rushing attack to pull off their second consecutive 11-win season.
---
29. Alamo Bowl: Utah Over Texas
Date: Dec. 31 I Point Spread: Utah -7.5
Pick Expired
The Utes have time to get over the Pac-12 title game loss that cost them a shot at the CFP. We fully expect the defense to bounce back and pounce on this challenge against a Texas team that fell on hard times in the final weeks.
---
30. Cheez-It Bowl: Air Force Over Washington State
Date: Dec. 27 I Point Spread: Air Force -3
Pick Expired
The Falcons ended the season on a tear, winning eight straight with strong victories against Hawaii, Utah State and Wyoming. The defense is no joke and should hold up against a statistically impressive Cougars defense that consistently failed to get it done against good opponents.
---
31. Arizona Bowl: Wyoming Over Georgia State
Date: Dec. 31 I Point Spread: Wyoming -7
Pick Expired
Both of these teams finished with a thud, dropping three of their last four games. But the Cowboys did it against better competition and we continue to trust their defense. Wyoming takes it in a snoozer.
---
32. Quick Lane Bowl: Pittsburgh Over Eastern Michigan
Date: Dec. 26 I Point Spread: Pittsburgh -11
Pick Expired
The Eagles did just enough to get to a bowl game and won't have to travel far. It's possible they cover the -11 spread, but they won't do enough to disrupt Pitt as coach Pat Narduzzi heads back to the place where he made a name for himself as Michigan State defensive coordinator.
---
33. Frisco Bowl: Utah State Over Kent State
Date: Dec. 20 I Point Spread: Utah State -7
Pick Expired
The Aggies beat a good Wyoming team last month and should get the offense clicking like it was early in the season before tough losses to LSU, Air Force, BYU and Boise State. We like Kent State to cover the +7 spread, but Utah State moneyline looks like the wise play.
---
34. Idaho Potato Bowl: Ohio Over Nevada
Date: Jan. 3 I Point Spread: Ohio -7.5
Pick Expired
Ohio puts up a lot of points, and Nevada is without four defensive starters who were suspended following a postgame brawl in a 33-30 overtime loss to UNLV in the season finale. That's gonna cost them a shot at beating the Bobcats in Boise.
---
35. Citrus Bowl: Alabama Over Michigan
Date: Jan. 1 I Point Spread: Alabama -7
Pick Expired
Backup Crimson Tide quarterback Mac Jones played better than expected at Auburn. Those costly mistakes and turnovers will be a teachable moment, and there's no doubt Nick Saban will challenge his defense to make up for a down year against the Wolverines. Alabama wins big.
---
36. Peach Bowl: LSU Over Oklahoma
Date: Dec. 28 I Point Spread: LSU -13
Pick Expired
Too much Joe Burrow. Really all it comes down to. Oklahoma might have more success than Georgia thanks to Jalen Hurts and CeeDee Lamb, but a Sooners defense that got torched on several occasions is gonna be up against it all night in Atlanta.
---
37. LendingTree Bowl: Louisiana Over Miami (Ohio)
Date: Jan. 6 I Point Spread: Louisiana -14
Pick Expired
Ragin' Cajuns all day. Two of their three losses came against Appalachian State, as Louisiana dominated the rest of the Sun Belt. They get another easy win to finish strong.
---
38. Gasparilla Bowl: UCF Over Marshall
Date: Dec. 23 I Point Spread: Central Florida -17.5
Pick Expired
UCF wasn't on the national radar this season, but the Golden Knights still have a top-five offense. Marshall won't be able to keep up in front of a UCF-friendly crowd in Tampa Bay.
---
39. Orange Bowl: Florida Over Virginia
Date: Dec. 30 I Point Spread: Florida -14
Pick Expired
The Gators gave LSU a better fight than most and took Georgia to the wire. We think they're the best team to miss out on the CFP and will handle the Cavs no problem, as Kyle Trask continues to kill it as he has all season filling in for the injured Feleipe Franks.
---
40. New Orleans Bowl: Appalachian State Over UAB
Date: Dec. 21 I Point Spread: Appalachian State -16.5
Pick Expired
No-brainer here taking the Mountaineers on the moneyline. App State is the better team across the board and should wax the Blazers. It's also 9-4 against the spread this season and a good pick to cover the -16.5 line.
---
WAIT, THERE'S MORE: Check out moneyline, spread and over/under picks for ALL 40 bowl games.
About the Author

Handicapper Dan Kilbridge writes about college football, MLB and other sports for Bookies.com after spending three years covering Tiger Woods' comeback and the PGA for Golfweek.