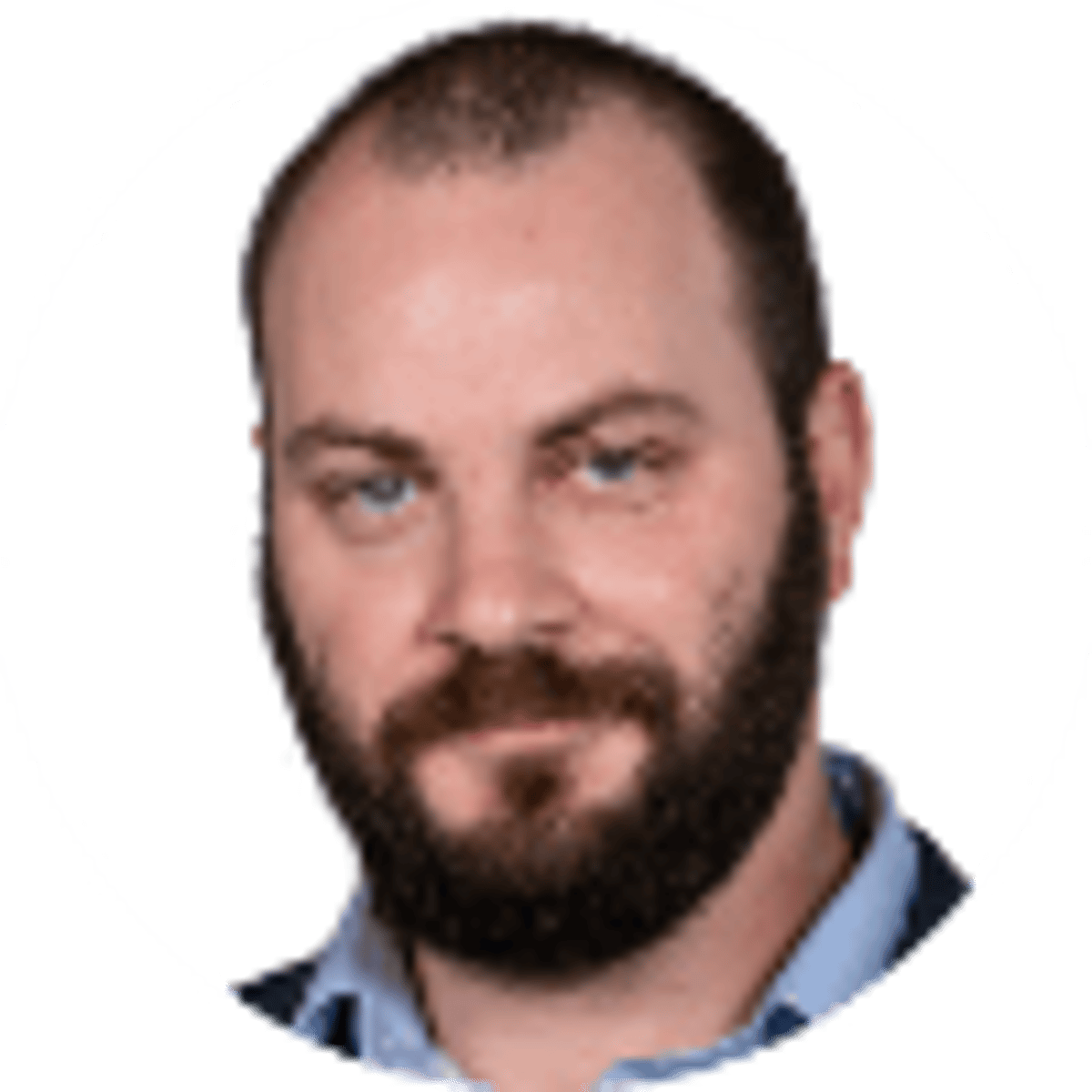 By Dan Kilbridge | | 5 mins
Utah In Line For 4th Spot Over Oklahoma In New CFP Rankings
12
PLAYERS REDEEMED TODAY!
Goodbye, Alabama. Hello Oklahoma, Utah and Baylor. The fourth spot is wide open thanks to the latest College Football Rankings, which dropped the Crimson Tide all the way down to No. 12 after a dramatic loss to Auburn in the Iron Bowl. Now it's on to conference championship week, with multiple teams still in the hunt and looking to impress the CFP committee to join a consensus top three of Ohio State, LSU and Clemson. Here's everything college football bettors need to know:
College Football Playoff Rankings & Title Odds
| Team | Current Odds | Odds Rank |
| --- | --- | --- |
| 1. Ohio State | +150 | 1 |
| 2. LSU | +250 | 3 |
| 3. Clemson | +225 | 2 |
| 4. Georgia | +1200 | 4 |
| 5. Utah | +3300 | T-5 |
| 6. Oklahoma | +3300 | T-5 |
| 7. Baylor | +25000 | 7 |
| 8. Wisconsin | +50000 | T-8 |
| 9. Florida | N/A | N/A |
| 10. Penn State | N/A | N/A |
| 11. Auburn | N/A | N/A |
| 12. Alabama | N/A | N/A |
| 13. Oregon | +50000 | T-8 |
| 14. Michigan | N/A | N/A |
| 15. Notre Dame | N/A | N/A |
| 16. Iowa | N/A | N/A |
All odds via DraftKings are current as of publication but subject to change. You can check out and compare the latest NCAA football title odds here.
Why Don't Title Odds Match CFP Rankings?
As we'll note every week, it's not the CFP committee's job to forecast future performance. These members are basing the rankings solely off what teams have done to this point. That's why Georgia still leads all second-tier CFP hopefuls at No. 4, despite the fact that ranking LSU No. 2 means the committee believes LSU is the better team and should eliminate the Bulldogs from contention in this week's SEC title game.
It also means that while Utah remained No. 5, ahead of Oklahoma at No. 6, the Sooners could still jump the Utes next week even if both teams win their conference title games.
With these key differences in mind, here's where we think the value is coming off the CFP rankings entering Week 15.
3 CFP Rankings 2019 Betting Tips
1. OU Ready? Committee Chairman Rob Mullen said they spent considerable time discussing the No. 5 and No. 6 spots, ultimately sticking with OU at No. 6. But betting odds give Oklahoma and Utah equal shots at the National Championship with +3300 odds. It's very possible they could view a strong Oklahoma win over Baylor as reason for OU to jump Utah, even if the Utes take care of Oregon in the Pac-12 title game.
2. Clemson's Case: Dabo Sweeny is playing the disrespect card heavily this week, bemoaning the fact that the Tigers are still No. 3 despite going 12-0 as the reigning National Champions. The sportsbooks agree to an extent, keeping Clemson with the second-best odds at +250 behind Ohio State despite another convincing win from LSU (+275) over Texas A&M.

WATCH: Dabo Swinney didn't hold back regarding the CFB Playoff after their win over South Carolina.

"Georgia loses to this very same team & the very next day it's 'How do we keep Georgia in it?' We win to the team that beat South Carolina & it's 'How do we get Clemson out?'" pic.twitter.com/rr1LvKKtnK

— Matt Dowell (@TheMattDowell) November 30, 2019

3. Bear Down: Baylor is a clear longshot among one-loss contenders, but a path to the CFP isn't totally closed. If LSU beats Georgia in the SEC title game and Oregon upsets Utah, the No. 7 Bears are likely in if they can upset Oklahoma in the Big 12 Championship game. It could happen, and +25000 betting odds aren't bad for a team that just needs a few good bounces to snag the fourth and final spot this week.
---
CHECK OUT: Our Expert Picks for Every Conference Championship Game
---
New Year's Six Games
CFP Semifinals: The semifinals are split between the Fiesta Bowl and Peach Bowl this year.
Sugar Bowl: The Sugar Bowl gets the best SEC and Big 12 teams not in the playoff.
Rose Bowl: Like the Sugar Bowl, conference tie-ins rule this game, which will pit the best Big Ten and Pac-12 teams not in the playoff.
Orange Bowl: The ACC will be represented, and then the bowl picks from SEC, Big Ten or Notre Dame.
Cotton Bowl: No conference tie-ins, so two at-large teams, likely including the best of the Group of Five.
CFP Championship History
Inaugurated in 2014 to replace the Bowl Championship Series, the CFP uses a 13-member committee to determine the four teams that will play in two national semifinals, which feed into the championship game. The semifinals are rotated among six top bowls, with the other four games receiving marquee matchups when not part of the CFP.
For the 2019-20 season, the semifinals are the Peach and Fiesta Bowls, with the national championship slated for New Orleans on Jan. 13. Getting there is a season-long chase, not just for teams, but also for bettors, who watch odds fluctuate from week to week and try to judge which four teams will hear their names called by the committee on selection day.
Recent CFP Champions
| Season | Winner | Loser | Line |
| --- | --- | --- | --- |
| 2018 | Clemson | Alabama | +170 |
About the Author

Handicapper Dan Kilbridge writes about college football, MLB and other sports for Bookies.com after spending three years covering Tiger Woods' comeback and the PGA for Golfweek.