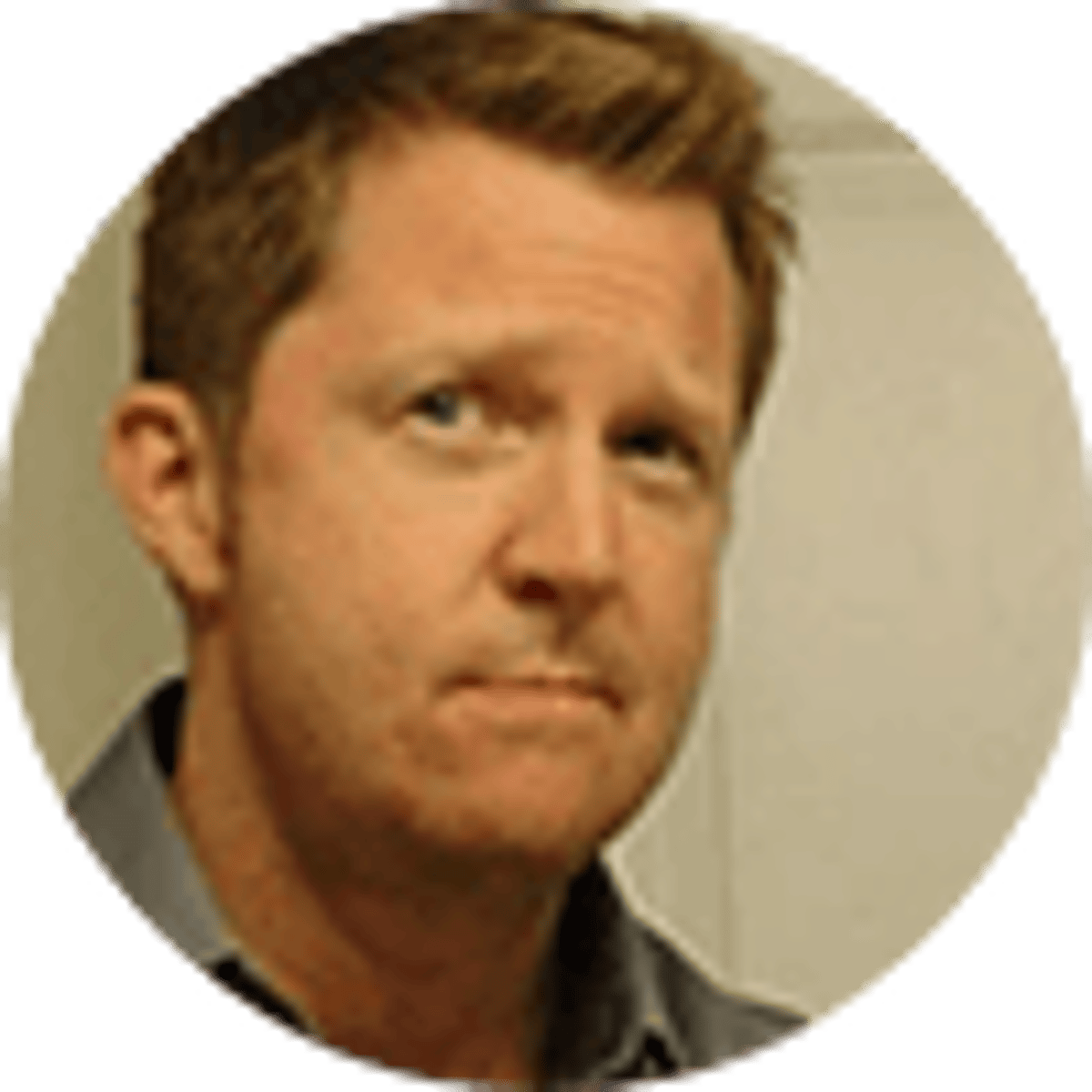 By David Caraviello | | 7 mins
Do Advanced Metrics Like KenPom or Sagarin Really Work?
69
PLAYERS REDEEMED TODAY!
They've become part of the sports vernacular, even if not all bettors or casual fans are exactly sure of what they mean. Advanced metrics take sports statistics to another level, providing a deeper and more precise look at the productivity and efficiency of a team or athlete. And sportsbooks have noticed, incorporating these mathematics-based benchmarks into the research that determines their game totals and point spreads.
And while baseball may have given birth to the phenomenon—founded by Bill James, a statistician who would go on to work in the front office of the Boston Red Sox — college basketball quickly found its own proponents. Among the best known is Ken Pomeroy, whose ratings are devoured by the college basketball intelligentsia; and Jeff Sagarin, whose computer rankings began appearing in 1985. Once figures on the fringe of sports, Pomeroy and Sagarin have changed the way people understand games —as well as bet on them.
But among those looking to lay action on NCAA basketball, the question is do advanced metrics work? Like any savvy bettor, it's best to do the research first, and find out if terms like "effective field goal percentage," "adjusted offensive efficiency," "adjusted defensive efficiency" and "golden mean" can translate into dollar signs.
How Do KenPom and Sagarin Ratings Work?
Both sets of ratings are generated by computer formulas and can be predictive, making them irresistible to many bettors. While Sagarin does not divulge his methods, some believe his results are based on an international system for rating chess players. Pomeroy's system, known as "KenPom," works on an algorithm that weights games primarily on when and where they're played, as well as offensive efficiency and defensive efficiency.
In addition to rankings, both systems produce point spreads and game totals that bettors can compare to what they're finding in the online sportsbooks. One difference is the KenPom rating places a heavy emphasis on a team's efficiency, incorporating elements such as tempo and pace to judge a team's productivity on both the offensive and defensive ends.
While it's not unusual for both systems to agree on what will happen in a game, KenPom and Sagarin can also diverge significantly due to the vagaries of their mathematical framework. Bettors, then, can be left with a choice: Which one is more accurate?
Understanding KenPom
A former meteorologist, Pomeroy originally produced rankings for a number of sports before shifting exclusively to NCAA basketball. His system was groundbreaking in its use of efficiency metrics, calculated both offensive and defensively per 100 possessions (thus the terms adjusted offensive efficiency and adjusted defensive efficiency), which overlook some more misleading statistics to boil a game down to a team's productivity on both sides of the floor.
According to the KenPom site, each game is given a weight based on two factors — its significance and when it was played. More recent games are weighed more heavily, and margin of victory is capped at around 16 points to prevent blowouts from skewing results. Strength of schedule is factored in, and a fixed advantage is also awarded to home teams.
KenPom data (which requires a paid subscription to view) was initially so accurate that many Division I coaches flocked to it, and oddsmakers began Pomeroy's rankings provided to bettors.
Understanding Sagarin
A mathematician whose college football data once helped determine the participants in the Bowl Championship Series, Sagarin's rankings in several sports are available through USA Today. Unlike Pomeroy, who explains on his website what goes into his formulas, Sagarin isn't as transparent, so we know less about how his numbers are derived.
We do know that Sagarin college basketball data takes into account only games against Division I opponents and appears to emphasize strength of schedule. His numbers also appear to take into account game location and margin of victory. According to media reports Sagarin begins each season with every team at a different baseline, as opposed to the Ratings Percentage Index, in which everyone starts from scratch.
---
RELATED: Learn more about college football betting and see the latest college football odds
---
Sagarin's rankings can differ wildly from more subjective polls. They are a source of constant consternation among fans. More importantly for bettors, his spreads include a confidence scale of zero to 100, and his ratings can be employed as a readily available power ranking, both tools that bettors can compare to what they're seeing from sportsbooks.
How Injuries Affect KenPom and Sagarin
Both the KenPom rating system and the Sagarin system aren't blinded by the allure of blueblood programs such as Kentucky, Duke, Indiana or Kansas as some bettor might be. They rely on cold, hard numbers, which means they don't take into account many of the intangibles that can influence the outcome of a college basketball game. That includes injuries, which KenPom specifically does not factor in.
Pomeroy writes as much on his website: "Because the system relies on only past data, it can't anticipate personnel changes that might affect the relative strength of two teams competing in a future game." Such as, a star player being lost to an ACL tear. Although it's not made clear, the Sagarin ratings also do not appear to take injuries into account.
That can provide an opening for savvy college basketball bettors, especially in cases where sportsbooks overreact to injuries by shifting lines too far one way or another. KenPom and Sagarin rankings have become a major influence on oddsmakers, and their inability to reflect injuries can leave books slightly adrift.
Should Sports Bettors Trust KenPom and Sagarin Rankings to Win?
College basketball bettors should know that the lines and totals they see are influenced by the data that KenPom and Sagarin provide. But they should also know that betting lines and advanced metrics rankings are not the same, leaving open the possibility for differences that bettors may be able to take advantage of.
Pomeroy's rankings especially have developed a reputation for a reasonably high level of reliability, and bettors are known to pounce if they notice a KenPom spread that varies from what they're seeing from a sportsbook. That doesn't happen often — again, oddsmakers use the same information in setting their college basketball lines. But when it does, and there are no injuries or suspensions affecting the outcome, an opportunity can present itself.
Sagarin data has the benefit of being free, not to mention exhaustively comprehensive, and its spreads are more apt to diverge from what bettors are seeing from sportsbooks. That doesn't mean they're always correct. But like KenPom, Sagarin data provides bettors with a comparative baseline that takes into account a number of factors that the bettor might not think about (or much less be able to calculate) on their own.
So, should bettors trust KenPom and Sagarin when getting ready to bet on, say, this weekend's North Carolina-Michigan game? To a degree, absolutely, given that they use raw numbers that cannot be influenced in any way. There are no emotional factors or past histories taken into account, and unlike point spreads, they cannot be influenced by public money placed out of favoritism or name recognition — a major factor when the biggest names in college basketball take the floor.
No system is foolproof, and no system wins bets 100% of the time. KenPom and Sagarin ratings are tools in a bettor's toolbox, ones used to make more informed and more educated wagers. The fact that they weren't originally designed for betting purposes and don't feature any sort of house edge, only increase their credibility among bettors looking for alternative numbers to what they see at a sportsbook.
Final Thoughts
KenPom and Sagarin have become trusted resources among both bettors and sportsbooks, and the advanced metrics that go into each formula provide different ways of looking at college basketball games. Unlike some athletes or coaches who are resistant to change, bettors are always looking for the newest, best advantage, and have been quick to adapt these metrics into their wagering strategies.
Putting KenPom and Sagarin data to use can be easy, thanks to the array of legal and U.S.-based betting sites available at Bookies.com. Having so many trusted and licensed sportsbooks in one place allows bettors to easily compare KenPom and Sagarin numbers to the college basketball spreads and totals offered by numerous oddsmakers – whether it be the regular season, the heat of conference play or even the NCAA tournament – then place the wager that's best for them.
About the Author

Veteran sports journalist David Caraviello has covered college football, college basketball, motorsports and golf, covering all three US golf majors, the Daytona 500 and SEC football.