Tips to Consider When Betting NBA Most Improved Player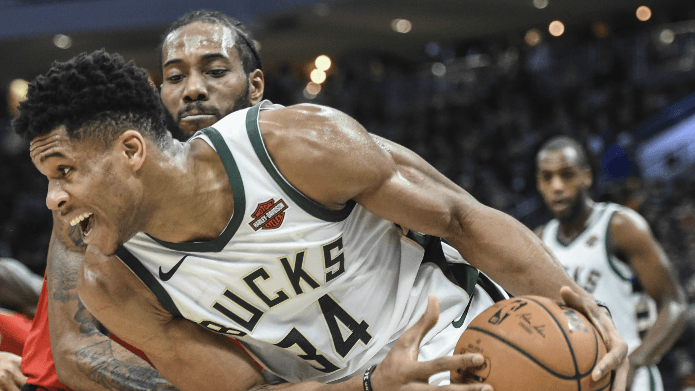 The Most Improved Player award has been handed out since 1985, when Spurs guard Alvin Robertson won after he averaged 17.0 points, 6.3 rebounds and a league-high 3.7 steals in his second season.
There's no real definition from the NBA on what constitutes the Most Improved Player. For many other awards it's obvious: The Sixth Man is for the best player coming off the bench; the Defensive Player of the Year is, well, for the best defender; the Coach of the Year is for the best coach.
But the Most Improved Player award is still vague despite its simple title. Is it simply for the player who improved the most on a year-to-year basis, usually a younger player blossoming into his prime like Robertson was in 1985? Or is it for an older player who finds the right fit and comes seemingly out of nowhere to become more than just a rotation player?
Both types of players have recently won the award. In 2007, 21-year-old Monta Ellis took home the trophy in his second NBA season as he went from a little-used bench player to the second leading scorer on a playoff team.
The following year the award went to 28-year-old Hedo Turkoglu, playing in his eighth NBA season for a 52-win Magic team. A 30-year-old Darrell Armstrong won the award, and two years later his Magic teammate, 21-year-old Tracey McGrady, took home the honors.
All shapes and sizes have won the award. Because of the number of voters who think differently on what exactly the award means and which types of players should be eligible, it can be difficult to pinpoint the winner when wagering on the award.
What we'll try to do here is show you some of the more recent trends that will help give NBA betting enthusiasts the best chances of betting on the right player to take home one of the most honorable awards in the league.
NBA Most Improved Player Betting Tips
Look for a Giant Leap in Points Per Game
Any Most Improved Player is going to increase his numbers from the previous season across the board, but it's especially true for points. Offense is on the rise in the NBA and is showing no signs of slowing down.MVPs score among the greatest in the league, and Sixth Man of the year winners are routinely among the NBA's top bench scorers (Sixth Man link). So it isn't surprising that those same voters look for a massive uptick in scoring when determining the Most Improved Player.
From 2001 to 2016, the 16 winners of the award increased their scoring by an average of 8.06 points per game. That might not seem like a lot, but it's significant when you look at some of the league's top scorers, which these award winners are.
You probably won't want to target a player who was apt at scoring the previous season, even if he's young. The biggest outlier of the last 16 seasons was Danny Granger in 2009, when he went from 19.6 to 25.8 points per game. Outside of Granger, no player has averaged 17 points the previous season before winning Most Improved Player.
Find someone who's going to make that leap as a scorer. Perhaps they're in a larger role or a player ahead of them left in free agency. But a player expected to take a major leap in scoring is an obvious indicator of a potential Most Improved Player.
They Should Make an All-Star/All-Pro Leap, Too
The league's best players certainly improve year over year. There was a legitimate case for Stephen Curry to win Most Improved Player in 2016. He had been a two-time All Star and averaged 23.8 points the previous season, but he went into a different stratosphere that season, averaging 30.1 points and setting the NBA record for most 3-pointers in a single season.
And yet, Curry wasn't even close to winning Most Improved Player (he'd take home MVP honors as a consolation).
Maybe that's because no player has ever previously been an All-Star and then won Most Improved Player. These are players still on the come-up and just entering the primes of their career.
That being said, we are looking for stars here. From 2009 to 2018, six of the 10 Most Improved Player winners were All Stars that same year. No winner was an All-Star from 2003 to 2008, but the requirements for Most Improved Player seem to be increasing: Consider that those six players who won MIP from 2009 to 2018 were also named to an All-NBA team at season's end.
Winning Games is also Important
It's an individual award, yes, but team success comes into play with this award. Perhaps the best indicator of a player's improvement is leading the team to victories. It shouldn't be surprising, either, since we've seen this trend in just about every major award other than Rookie of the Year.
From 2006 to 2015, the 10 winners' teams averaged 43.4 wins. True, that's barely above .500 but it's still a winner and that's significant. In that same timeframe seven of those 10 teams went to the playoffs. That playoff trend has been even more evident recently, with every winner from 2012 to 2018 making the postseason while averaging 46.7 wins.
A leap in points, an All-Star future and contributing to a winner. It's what creates the majority of Most Improved Player winners the last two decades.
• • •