NBA Sixth Man of the Year Betting Tips & Advice to Consider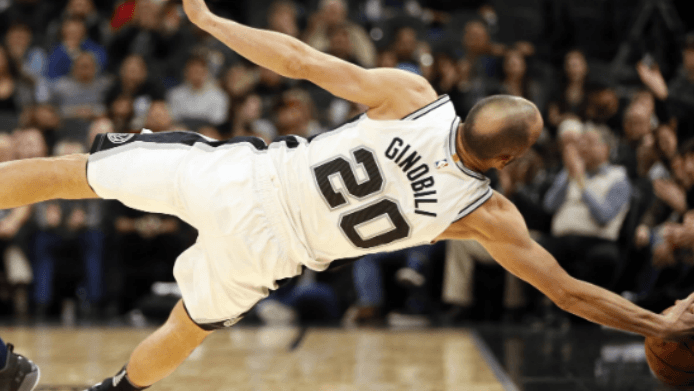 NBA Sixth Men of the Year come in all different shapes, sizes, ages, skill sets and experience. The qualification for the award is a player who starts less than half the games he appeared in.
Since Bobby Jones won the first award in 1983, fellow winners have included future Hall of Famers like Bill Walton and Kevin McHale and future MVPs like James Harden.
International players have been a mainstay, with winners including Toni Kukoc, Manu Ginobili, Leandro Barbosa and Detlef Schrempf. Winners have been as young as 21 years old (rookie Ben Gordon won in 2005) and as old as 35-year-old Jamal Crawford, playing in his 16‌th NBA season.
With so much variance in winners over the years, it can be a daunting task for fans of NBA Betting to pick a winner.
But we're here to help. As varied as the winners have been we've found four recent trends that can help you in picking one of the most difficult annual bets of the year.
How to Bet NBA Sixth Man of the Year
Veterans Make Best Bet
It takes talent to be named Sixth Man of the Year. But more often than not young talented players find themselves in the starting lineup. Whether it's because of the contract they've given, their draft status or simply because they're the best at their position, the best young players play often, meaning they rarely come off the bench.
Because of that, most Sixth Man of the Year winners are veteran players. From 2008 to 2016, James Harden (22 years old) was the only player younger than 27 years old to win the award. The eight other winners ranged between 27 and 35 years old, and their average age was 30.5 years old and on average were playing in their 9.7‌th year in the league.
Harden was the outlier, but there wasn't any room for him to start on a team that included Russell Westbrook, Kevin Durant and Serge Ibaka. His scoring was needed on the second unit. It was a rare circumstance. Think older when considering Sixth Man of the Year.
Winning Matters a Whole Lot
Just as winning matters when picking the Most Valuable Player, it's even more important when considering the Sixth Man of the Year. Winners of this award have been on dominant, not just pretty good, teams. And there haven't even been any outliers.
From 1994 to 2017, the award was handed out 23 times. The players who won that award were on teams that won at least 47 games (or were on pace to do so in lockout-shortened seasons). On average these teams won a whopping 54.9 games, and only three failed to win 50 in the year. Fifty wins, of course, is more than just a playoff team. It's a top-3 seed most seasons.
Shooting Guards Make for the Best Bets
While your best bet for Defensive Player of the Year is to find a big man, the opposite has been true for the Sixth Man of the Year in years past. It's an offensive-minded award, and in today's NBA that means guard play wins. Specifically, shooting guards.
From 2004 to 2018, 12 of the 14 winners for Sixth Man of the Year were shooting guards. The only exceptions were Lamar Odom, who was pretty much a point forward, and Mike Miller, who played exclusively on the wing (like a shooting guard) but was listed as a small forward.
The last power forward to win the award was Rodney Rogers, who averaged 13.8 points and 5.5 rebounds in 2000 and the last center to win it was Bill Walton in 1986. Amazingly enough, and perhaps this trend will shift, the only point guard to win the award from 1999 to 2018 was Darrell Armstrong. What we're saying here is to find shooters.
Like Other Awards, Scoring Means Winners
Congrats if you've read this far: we've saved the most important trend for last. There are plenty of important bench players who run the second unit, and those who can defend at an elite level. Unfortunately those players don't have a seat at the table when it comes to the Sixth Man of the Year voting.
What matters most when picking this award? Scoring, and scoring a lot. From 2002 to 2018, a span of 17 winners, 11 of those players led the NBA in bench scoring. Three others were second in bench scoring, two more ranked third and the final winner ranked fourth.
Pick a player you believe will come off the bench the majority of the season, is a veteran, knows how to shoot and will score in bunches. Do that and you've got an excellent shot at finding your Sixth Man of the Year winner.
• • •