Minnesota Sports Betting Apps
Best Minnesota Sports Betting Apps - Best Mobile MN Sportsbooks March 2023
The best Minnesota betting apps could be launching in The Land of 10,000 Lakes in 2023 and you'll want to read up on them here to get ready. There is a very real chance 2023 is the year Minnesota betting apps will be taking wagers so we've compiled everything you need to know about them - how to sign up, which offer the best bonuses, which have the best user experience and which payout the fastest.
Our trusted sports betting partners bring you safe and fun playing experiences
While Minnesota sports betting legislation has yet to pass, one sports betting bill has already been introduced during the 2023 legislative session, and there is more optimism than ever that sports betting apps will be legal in Minnesota very soon. To that end, we're taking a look at some of the Minnesota mobile sportsbook apps that we expect to see in The Land of 10,000 Lakes.
From apps with incredible live betting features to those with the best bonuses and promotions in the industry, this review will help you decide which is the best app for you once sports betting in Minnesota has been legalized.
Top Expected Mobile Sports Betting Apps in Minnesota
DraftKings Minnesota Sportsbook App - Best App For New Bettors
DraftKings first launched its retail sports betting and online operations in 2018 and since then has become one of the market leaders in the industry. The company, also famed for its daily fantasy sports contests, is now available in 20 states with legal sports betting and more launches expected in the coming months and years.
DraftKings is an official sports betting partner of the NFL, and has similar agreements with the NBA, NHL, and MLB. The company has even been a DFS partner of both the Minnesota Timberwolves and Vikings.
As you can imagine, DraftKings Minnesota has gone to great lengths to provide Minnesota bettors with a great online betting experience. It has a solid user interface that may seem a little intimidating with all that data but is actually quite simple to navigate.
In fact, this is perhaps one of the most straightforward apps on the market making it an absolute must for new bettors who may have little experience with betting online.
FanDuel Minnesota Sportsbook App - Best App for Betting Markets
FanDuel followed a similar path into the world of online and retail sports betting as its counterpart DraftKings. The company, renowned for its DFS operations, is now a market leader in online sports betting and even offers casino games.
In fact, it beats DraftKings regularly in terms of revenue generated and has the most registered users in the U.S. Currently available in 17 states with legal sports betting and counting, FanDuel is certainly one of the sportsbooks that we fully expect to launch a Minnesota betting app when the time comes.
Like DraftKings Minnesota, FanDuel Minnesota has a user-friendly interface making it easy to find the online betting types and markets that you need. It also has a good selection of payment methods which are mostly the same across each state it operates in. Where this sportsbook stands out though is in the huge range of markets and betting lines available.
While some sportsbooks tend to focus on markets in the U.S., FanDuel offers an incredible range of markets including everything from European basketball to horse racing betting and all the most popular professional sports across the globe.
BetMGM Minnesota Sportsbook App - Best For Promotions and Contests
Owned by MGM Resorts International, BetMGM is another industry heavyweight that is making a name for itself in sports betting. Originally launched as PlayMGM, a partnership with European gaming giant Entain saw it relaunch as BetMGM.
While it may not be quite as popular as DraftKings or FanDuel, BetMGM is currently operating in 19 states and will be one of the first to launch when sports betting in Minnesota is finally legalized.
Like its competitors, BetMGM Minnesotahas a user-friendly interface that is extremely easy to use. The newly launched search feature also makes it incredibly easy to find the markets and betting types you are looking for. But perhaps the most notable feature on this sportsbook is the ongoing promotions and contests that reward customers for their activity.
This includes a great promotion known as the Money Monday Club which sees sports bettors who have wagered $50 or more in the preceding week, given a bonus $10 wager the following Monday. Perfect for betting on the Minnesota Timberwolves' next game.
While other sportsbooks often focus on attracting new customers, it's these ongoing promotions and contests that set BetMGM apart from the competition.
Caesars Minnesota App - Best App For Rewards Program
Caesars Entertainment is perhaps one of the most recognizable names in the gambling industry. But it wasn't until the company's acquisition of William Hill in 2021 that it started making serious moves in the sports betting industry.
Thanks to the takeover, Caesars Sportsbook app is now available in 19 states with agreements in place to launch in more states once regulatory approval is received.
Thanks to the market-leading technology behind William Hill's online sports betting operations, Caesars online sports betting app has been upgraded with new features and capabilities. The sportsbook covers a wide range of sports and horse racing betting markets while there are some impressive bonuses available particularly for new users of the app.
Caesars' standout feature though is its reward program that along with BetMGM is one of the leading programs in the industry. Users earn points for every $5 they wager and these can be redeemed for a wide range of rewards including bet credits, hotel stays, and even tickets to the World Series of Poker.
What's more, Caesars recently became the first sportsbook to live stream an NFL game when it streamed Cowboys vs. Colts in Week 13 as part of its Bet & Watch stream. Caesars will be streaming select regular-season and postseason games. The service is open to all customers with the only stipulation being that you have placed a bet with Caesars Minnesota the past 10 months.
BetRivers Minnesota - Best App for Odds Boosts 
BetRivers is owned and operated by Rush Street Interactive, an Illinois based company that also owns the famous PlaySugarHouse online sports betting brand that operates in Connecticut and New Jersey.
While not as popular as the names higher up on this list, BetRivers is considered a highly reputable sportsbook with competitive odds on a wide variety of markets covering the most popular sports and horse racing betting markets.
Rush Street Interactive has a strong reputation for delivering the best in online sports betting products and this shows in its BetRivers Sportsbook. The user interface is simple and straightforward with a great menu making it easy to navigate through the various markets and types.
However, the most prominent feature of this Minnesota online sportsbook app is the great odds boosts on offer on a wide variety of sporting events. These boosts offer incredible value and could see regular odds on specific events boosted by as much as 20 points.
An added bonus is the fact that any wagering requirements on these boosts are usually easy enough to meet. For example, a wager on the Minnesota Vikings to win might be boosted from +140 to +160 while the minimum amount wagered must be $10.
Legal Minnesota Sports Betting apps Ranked By Sport:
Best Minnesota NFL Betting App: BetMGM Minnesota

BetMGM Minnesota is possibly the best NFL betting app due to the sportsbook's focus on the NFL in its regular promotions and contests. For example, BetMGM Minnesota runs an NFL prediction contest every week where customers had to predict the 6 top scoring teams on a given Sunday. Get all six right and the top prize of $50,000 is yours. And that's just one of the NFL contests and promotions that BetMGM runs.
BetMGM Minnesota also offers great same game parlay options that allow you to place multiple wagers on a Minnesota Vikings game. This could be a combination of player props, outright winner, points spread, and other types of wagers.
Best Minnesota NBA Betting App: DraftKings Minnesota

DraftKings Minnesota is the king (see what we did there) of NBA bonuses. While most Minnesota sportsbooks will run NBA promos on major events, DraftKings makes these offers and promos for every single game day. So no matter when the Minnesota Timberwolves are playing, you can be sure that you'll see some kind of promo that boosts your profits on a wager.
Best Minnesota MLB Betting App: Caesars Minnesota
While DraftKings Minnesota rules the roost for NBA promos, Caesars Minnesota is out top MLB sports betting app for its actual betting features as opposed to offers and bonuses. Caesars Minnesota has an incredible range of player and prop bet markets for the MLB which, as we all know, is a league that is ALL about the stats.
The sportsbook also provides some great live streaming options for the biggest MLB games including some Minnesota Twins games while the live wagering features are among the best in the industry. If betting on the Minnesota Twins is your thing, this could be your number one app.
Best Minnesota NHL Betting App: Caesars Minnesota

Believe it or not, Caesars Minnesota is also the best app for NHL betting for the very same reason as it is the top MLB betting app. Caesars Minnesota player and prop bet markets for the NHL are the most extensive in the business while the company offers boosted parlays every single day throughout the NHL season. That makes this app a must-have for any serious NHL fan.
Best Minnesota College Betting App: FanDuel Minnesota

Fans of college sports should look no further than FanDuel for their NCAA betting needs. This is because the FanDuel sports betting app covers a seriously impressive range of college sports markets.
At first glance it may not look like college sports are covered as there's no NCAA option on the menu, but just tap on the sports in question such as football, and you'll find odds for any upcoming NCAAF games and futures for the divisions.
Best Betting Apps in Minnesota Outlook:
What To Look For In legal Online Sports Betting Apps in Minnesota
Mobile Speed
Mobile speed is a particularly relevant aspect of any sports betting app. This is because a fast and responsive app will be much better equipped for live sports betting features where scores and player data must be updated in real time or as close to real time as possible.
It's also important for apps that offer live streaming, too, as a poor quality betting site can result in buffering regardless of how good your wifi connection may be. This is why a sports betting app's speed and responsiveness is one of the first things that we evaluate in our reviews.
Lucrative Welcome Offers
Welcome offers are designed to attract new customers to a sportsbook and in such a highly-competitive market, these offers can be quite lucrative. Of course, this is not the only reason to choose a particular sports betting app over another but it is certainly something that is worth bearing in mind.
This is true for both new bettors and sports gambling aficionados looking for a new sportsbook. New bettors can take advantage of these offers to minimize their risk as they learn the ropes in the world of sports wagering.
Meanwhile, experienced gamblers can use these offers to maximize their profits particularly if they plan to place large wagers or make a significant first bet at their new sportsbook.
Exclusive App Only Promotions
Much like welcome offers are designed to attract new customers, ongoing sports gambling promotions and contests are there to keep existing customers happy and reward their activity. These types of promotions can vary wildly from betting app to betting app and how beneficial they are to you depends largely on your betting activity.
For example, BetMGM Minnesota rewards regular wagering over the course of a week with a free $10 wager. While this may suit a regular bettor, it may not be ideal for the casual gambler. This is why it's important to check out what regular and exclusive app only sports gambling promotions are available at each sportsbook.
Wide Sports Selection
While most sports fans start out gambling on their favorite team in a particular league, as they become more experienced with their wagering, they may want to branch out into other sports. For example, a Vikings fan may not follow the MLB at all, but if the Twins somehow manage to make it back into the World Series, they may fancy sticking a few bucks on them to win it.
However, it's not just about the major league professional sports. It's a good idea to look for a wide selection of other sports, too, when choosing a sports gambling app. Apps that focus on major sports alone tend to have fewer options for parlays and fewer options for live bets unless it's a game day.
Competitive Betting Odds
There's a common misconception that odds for an event are usually the same at different sports betting sites and apps, but this couldn't be farther from the truth. Offering competitive online wagering odds on major events is just another way that sports betting companies look to outdo the competition. The difference in odds may not be huge but even half a point can multiply your profits.
This is why we recommend opening at least two accounts with separate Minnesota online sportsbooks. This way you can compare odds and place your wager through the sports betting app that offers the best value.
Incredible Betting App Interface
It goes without saying that every sports betting and online gambling app should have a user-friendly interface that is easy to navigate. Filling in a bet slip should be simple and straightforward while the slip should be intuitive and list potential winnings in an easy to understand format.
Generally speaking, the majority of apps that we recommend have fulfilled this requirement with virtually no learning curve whatsoever involved in placing wagers. What we look for is an app that you can register an account with, make a deposit, and place a wager in as short a time as possible and with a minimum of fuss.
Flexible Payment Options
Payment options should not be limited to the major deposit methods. Of course, every online gambling and sports betting app should allow credit or debit card payments along with the option to make electronic or bank transfers.
But it's also important that there are other options available too such as PayPal, Skrill, or Neteller. While you may not make use of these at first, it is certainly good to have them as an option for both deposits and withdrawals should you need them in the future.
Sportsbook Apps Security and Support
Security is paramount when it comes to any online gambling app where your money is involved. This is why we only recommend sportsbook apps that use the latest security protocols such as Secure Sockets Layer (SSL). This is an encryption method that scrambles all your data so that only those who need to see it can access it.
When it comes to online gambling, customer support is almost as important as security. This is because when an issue comes up, you want to be able to contact a person through live chat or on a phone number so you can get your problem resolved as soon as possible. This is why sportsbooks with live chat features are often some of the most popular for sports betting in Minnesota.
Minnesota Mobile Sports Betting Apps Compared To Online Sportsbooks
Minnesota betting apps are growing in popularity for one very simple reason — convenience. Sports fans love the idea of being able to place a bet when on the go or even when they are at a live game. While this can be done through both online sports betting sites and Minnesota mobile sports betting apps, it's mobile apps that are the most popular. Here are a few reasons why Minnesota betting apps are all the rage:
Pros
Mobile apps are more user friendly
Simpler log in
More secure (two factor authentication/touch ID)
Cons
Smaller screens for watching sports online
Some can be glitchy at times
The one major advantage online sportsbooks and Minnesota betting apps have over mobile sports betting apps is the fact that when using a desktop computer or laptop, live streams are on a larger screen. This is a matter of personal preference, though.
Using A Mobile Sportsbook App:
Mobile sports betting apps are different from online betting sites and sportsbooks as they require you to download and install the app on a mobile device. This could be a smartphone or tablet.
Minnesota sports betting sites, on the other hand, require you to visit the sportsbook through a web browser and place all your wagers while logged in on the website. The vast majority of mobile sports betting apps are available for both iOS and Android devices while there are a few sportsbooks that only allow access through web browsers.
Betting With iOS Mobile Devices
Generally speaking, most companies that offer legal gambling including sports betting now have iOS sports betting mobile apps. Registrations are simple and straightforward and can be done through the app. The only real issue that you may encounter is with regards to your location.
Mobile apps are usually geofenced. This means that they can only be used to place wagers in a state where mobile sports betting has been legalized. This means that once sports betting in Minnesota has been legalized, you will need to be within the state when registering and using the app.
In the past, some mobile sports betting apps have had fewer features than their online browser-based sportsbooks. Thankfully, those days are long gone and mobile sports betting apps now have the same features as online web-based sportsbooks. This means that placing a wager is usually the exact same process while the same markets, odds, and bonuses are available.
Betting With Android Sports Betting Apps
There was a time when sports betting companies tended to focus on iOS apps with Android apps coming out much later or not at all. These days, however, that has changed and companies will usually release both apps in tandem.
As with iOS devices, an Android mobile app will be geofenced meaning that it can only be used when betting in Minnesota. Registrations can be done through the app while there is rarely any loss of features from its browser-based counterpart.
Reasons To Use Minnesota Sports Betting Apps
Increased Usability
The ease of use of a mobile betting app when compared to an online sportsbook is like the difference between night and day when on a mobile device. This is because mobile betting apps are specifically designed for mobile devices and smaller screens while browser-based online betting sites may not minimize correctly.
In terms of both speed and functionality there really is no comparison — Minnesota online sports betting apps are the clear winner.
Accessible Sports Wagering
Mobile sports betting apps allow a bettor to place bets from pretty much anywhere within state lines. This means that betting on the go is a genuine reality. This is particularly useful for bettors who are at live games or even enjoy races at public venues such as Canterbury Park
Mobile betting allows these fans to place live wagers while watching the action unfold before them. Something that they simply cannot do if they need to run to a retail sportsbook to place their wagers.
More Betting Bonuses Available on Mobile Apps
Some sportsbooks offer app-exclusive bonuses and promotions or perhaps even contests. Meanwhile, there are hardly ever any promotions or bonuses available on an online sportsbook that you won't find on its mobile app.
What this means is that mobile sports betting app users often have more opportunities to maximize their profits through bonuses and get more value from their wagers through promotions.
Sports Streaming On The Go
Live streaming is becoming increasingly popular and many Minnesota online sports betting companies are now offering this as a basic feature on their mobile apps. Being able to watch live sports streams while on the go is an incredible perk as it means that you're never caught out looking for somewhere to watch the game.
More importantly though is the fact that live streaming is perfect for live betting or in-play wagering. You can see in real time how your favorite sports team is playing and perhaps make a live prop bet based on their performance. As we mentioned above, Caesars recently became the first sportsbook to live stream an NFL game, giving it the upper hand on competitors.
Account Funding Is Easier With Mobile Wallets
Apple and Google wallets have made paying for things online and in person so much more convenient and this extends to funding your sportsbook account. When using a mobile sports betting app, making a deposit using your e-wallet is a breeze and saves you the hassle of entering card numbers and details every single time. Pure convenience.
Live Betting on Minnesota Sports Betting Apps
Live betting is now available at most online sports betting sites, but it's through Minnesota sports betting apps that bettors can really take advantage of this amazing feature.
Also known as in-play wagering, live betting allows a bettor to place a wager on an event as it is taking place. This could be a wager on anything from the outright winner to the points spread. You could even place a live prop wager on a player's individual performance.
Mobile sports betting apps make live betting possible no matter where the bettor is located. This means that they can place live wagers while sitting in the stands at a Minnesota Timberwolves game, watching a race at Canterbury Park or when sitting in a bar watching the Minnesota Vikings or any other Minnesota sports teams.
Mobile apps tend to be quite responsive and fast which means that live betting features may be marginally better through an app as opposed to an online sportsbook that you must visit through a browser.
How to Download a Minnesota Sports Betting App
Downloading a Minnesota sports betting app on a mobile device is a simple and straightforward affair. You simply follow these steps.
Decide on the app that suits your needs based on our review
Visit the App Store or Google Play Store
Search for your sportsbook of choice
Download and install the app
If you cannot find the sportsbook mobile app in the store, try visiting the sportsbook operator's main website and look for its mobile app page. This page will instruct you how to find and install the app for your device.
How to Sign up and Place a Bet in Minnesota
Once you have downloaded and installed your sportsbook app of choice, it's time to make your first wager. Thankfully, this sign-up and deposit process is usually just as simple as the download process.
Open your new mobile sports betting app
Tap 'register' or 'open account'
Fill in your personal information
Choose a username and password
Verify your account (you may need to send a copy of your ID).
Make a deposit using your welcome offer bonus code
Search the Minnesota sports betting markets
Fill in your bet slip
Place your first wager
As mentioned, you may need to verify your account by sending through a copy of a valid ID. This is usually requested if verification using your social security number is not possible. Verification is a necessary step to ensure that you are the legal age for sports betting in Minnesota online, and to ensure that you are, in fact, a real person.
Get Started Betting With Online Betting Apps in Minnesota
So now that you know the best Minnesota sports betting apps based on betting types and sports, and how to download and get started on an app, it's time to make your choice. Just remember that while welcome bonuses can be great value, it's better to pick a couple of sportsbooks based on how you plan to use them over a longer period of time.
Once lawmakers have moved to legalize Minnesota sports betting, watch out for our guides on how to bet, make sense of moneylines, and pick your parlay wagers. We'll even offer a few tips on team-specific promotions that we may see for Minnesota sports teams in the near future.
Minnesota Sports Betting App FAQ
Are betting apps legal in Minnesota?
There are no legalized sports betting options or online casino sites in the state of Minnesota just yet. However, once Minnesota sports betting legislation passes (perhaps as soon as the spring of 2023), Minnnesota sports betting apps will be allowed to operate throughout the state.
Does every online sportsbook in Minnesota have a betting app?
The sportsbooks that we recommend all have mobile online sports betting apps. However, in the future there may be some that offer sports betting exclusively through betting sites only.
What are the advantages of sports betting apps?
Minnesota sports betting apps allow sports fans to place wagers while on the go. This is particularly useful for live wagering when watching a game from the stands or when out in a bar. 
What is the best Minnesota sports betting app?
That depends on your individual needs. BetMGM is a great app for regular bettors while DraftKings is best for new bettors. Take a look at our review above to see which app is a good fit for you. 
Who will be allowed to bet on Minnesota sports betting apps?
Once Minnesota lawmakers have approved sports betting bills the legal gambling age for sports betting in Minnesota is likely to be 21 for both online and retail sports betting. 
About the Author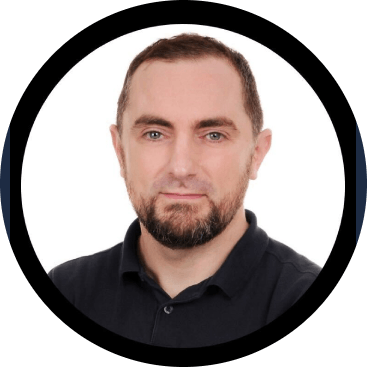 Ciaran has written for both the sports betting and iGaming industries for over a decade. A true fanatic, he covers a wide range of sports at Bookies.com, but his first love will always be soccer.