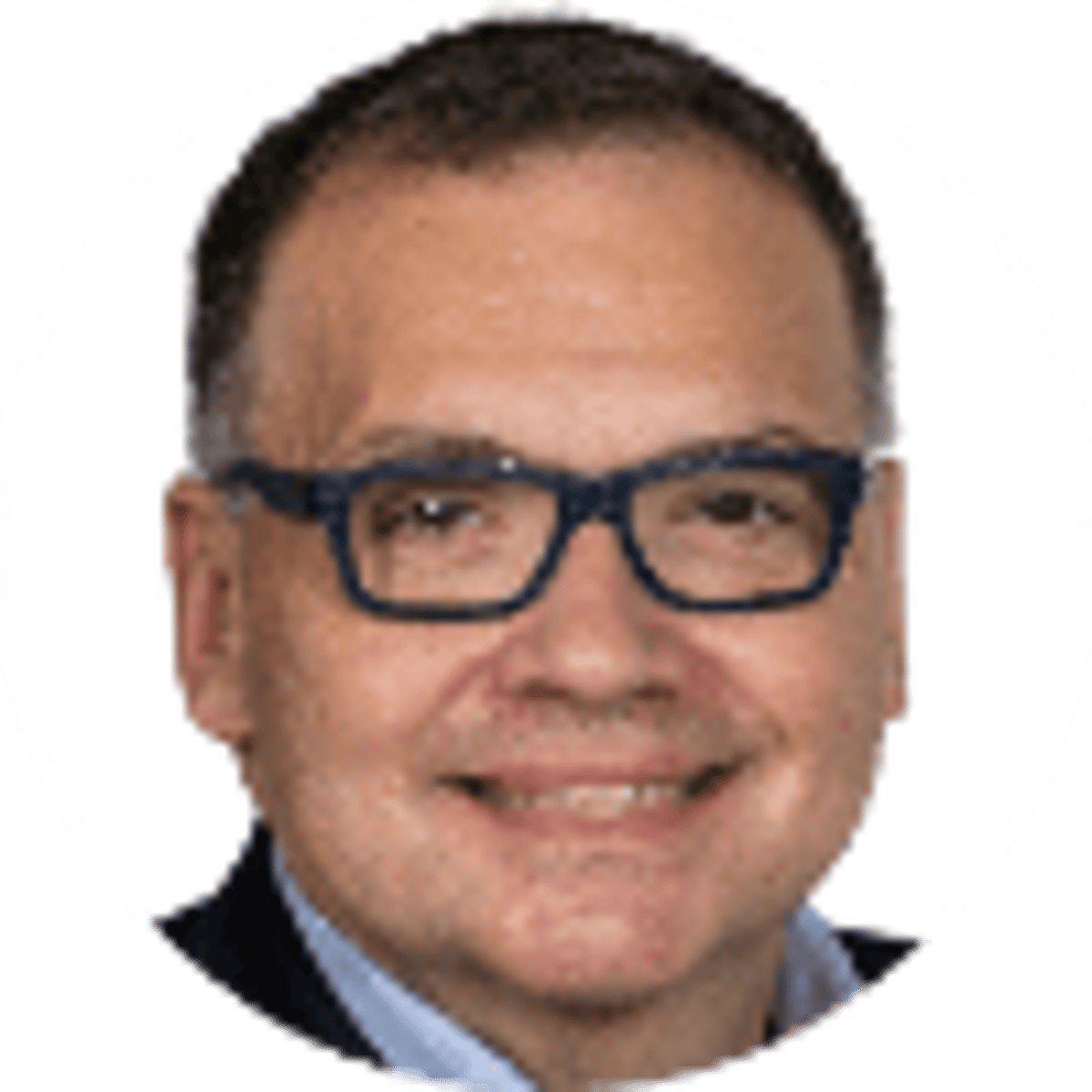 By Bill Speros | | 11 mins
Ranking The All-Time Biggest NBA Draft Busts By The Numbers
The NBA Draft offers promise and opportunity for NBA betting fans, and millions of dollars for those players chosen in the first round. But there are no guarantees.
After an examination of the 40 NBA Drafts from 1980 to 2019, we have created an ultimate list of each team's top draft bust using a formula measuring each player's production considering his draft spot and would-be career plus/minus rating.
Now, some of the more notable busts you may be familiar with didn't make our list when it came to the numbers. Sam Bowie, who was taken No. 2 in 1984, one spot ahead of Michael Jordan, usually sits in the No. 1 slot when it comes to draft whiffs.
Bowie did not win six titles nor become the best NBA player of all time, but he did play parts of 10 seasons and averaged 10.9 points in 511 games. At least he did something. Many other first-round picks failed to register any meaningful numbers at all.
Top NBA Draft Busts By Team: 1980-2019
What defines a "bust"?
Dozens of "NBA Draft Bust" lists populate the internet. But we sought to quantify it, not related to the context of other available picks on the board (i.e. taking Bowie over MJ), but instead by looking at actual production on the court vs. draft position.
To come up with the Bookies NBA Draft Index (BNDI), we created an algorithm that includes each player's spot taken in the draft; their career totals in points, rebounds, and assists (PRA); and their approximated box plus/minus per 100 possessions as computed by ProBasketballReference.com (BP/M).
The player's draft position was multiplied by five to give it greater weight. Those numbers were totaled, with the lowest score for each team featured on the list below.
Our list runs through 2019 because the past two drafts are too recent to quantify in a fair manner.
Top NBA Draft Busts 1980-2019
Ahead of the 2022 NBA Draft on June 23, here are the biggest NBA draft busts over the last 40 years listed with each player, his draft position, year chosen, his career total in points, rebounds and assists, and his total BNDI score.
There are seven players taken in the first round during our period who never played in the NBA. Five are on this list.
The other two are Petteri Koponen, who was taken with the 30th overall pick by the 76ers in 2007. He was edged out by Monti Davis, who was taken with the 21st pick in 1980 by the Sixers. The other is Livio Jean-Charles, who was taken with the No. 28 pick by the Spurs in 2013.
We excluded players who were traded by the team that selected them on draft night, or traded before their rookie season.
Len Bias is also omitted here. The Celtics chose Bias with the No. 2 overall pick in the 1986 draft out of Maryland. Bias died two days later from cardiac arrhythmia induced by a cocaine overdose. His death, and the subsequent passing of Reggie Lewis in 1993 of heart failure, set back the Celtics franchise for two decades. The team would not win another title until 2008. One of Bias' former teammates was charged but acquitted in a related case.
---
RELATED: NBA Draft 2022 First Overall Pick Odds And Best Bets
---
Five Names On Our NBA Draft Bust List
Player: Fran Vazquez
Team: Orlando
Pick: 11
Year: 2005
College: N/A
BNDI Score: 55
Fran Vazquez was the highest NBA draft pick taken after Bias who never played in the NBA during our survey span. Vazquez was inexplicably chosen by the Orlando Magic with the No. 11 pick in the 2005 draft even though he was under contract to a Spanish team.
The Magic tried unsuccessfully to lure Vazquez to play in the NBA multiple times over the next several years. Even without Vazquez, the Magic reached the 2009 NBA Finals but lost the the Lakers in five games. Vazquez finished his career in Europe after playing for 10 different pro teams from 2001-20.
Player: Royce White
Team: Houston
Pick: 16
Year: 2012
College: Iowa State
BNDI Score: 73.1
The Rockets' selection of Royce White is ironic in name given that White's NBA career was curtailed due to a fear of flying. The issue had manifested itself during White's playing days at Iowa State. White traveled to road games by bus in college. While the Rockets tried to accommodate White's Generalized Anxiety Disorder, he would never play an NBA game for the team that drafted him.
White and the Rockets clashed over the team's lack of a consistent policy in dealing with his mental health issues. Early in the 2012-13 season, White said the Rockets were "inconsistent" in dealing with his emotional and mental well-being. White would eventually be assigned to the Rockets' NBA D-League team Rio Grande Valley Vipers in Edinburg, Texas, but he refused to play.
White was suspended by the Rockets in early 2013 for failing to perform on his contract. He eventually played for the Vipers but would not join the team on the road in the playoffs. His rights were traded to Philadelphia before the 2013-14 season but White was waived by the Sixers in October. In March 2014, he signed a pair of 10-day contracts with Sacramento. White played in just three NBA games and totaled nine minutes of play for the Kings. He missed his lone NBA field goal attempt.
Player: Frederic Weis
Team: Knicks
Pick: 15
Year: 1999
College: N/A
BNDI Score: 75
Knicks fans still bemoan the selection of Frederic Weis. A 7-foot-2 center, Weis was playing pro ball in France when he was chosen by New York at No. 15 in the 1999 Draft. Weis never played for the Knicks, or anyone else in the NBA. Far worse, the Knicks chose Weis over Queens native and St. John's standout Ron Artest. The player known as Metta World Peace and Metta Sandiford-Artest was subsequently taken by Chicago at No. 16.
Sandiford-Artest would play a pivotal role for the Lakers in their Game 7 NBA Finals win over Boston in 2010. He played for five different NBA teams before joining the Knicks in 2013. Sandiford-Artest ended his career with the Lakers in 2017 after averaging 13.2 points, 4.5 rebounds and amassing 1,717 steals in 840 games.
Player: Monti Davis
Team: Philadelphia
Pick: 21
Year: 1980
College: Tennessee St.
BNDI Score: 106.9
Monti Davis played in just two games during his NBA career – one for the Sixers and another for the Dallas Mavericks. He scored 3 points and logged 4 rebounds in 10 minutes of play.
Player: Nikola Milutinov
Team: San Antonio Spurs
Pick: 26
Year: 2015
College: N/A
BNDI Score: 130
Nikola Milutinov was playing for the Serbian pro team Partizan when he declared himself eligible for the 2015 NBA Draft. But just a month after Milutinov was chosen by the Spurs with the 26th overall pick, he signed with the Greek League club Olympiacos.
His team went on to win the Greek League title. He has played for four pro teams in Europe. Milutinov was on the roster of CSKA Moscow in February 2022 when EuroLeague Basketball suspended play for the team following Russia's invasion of Ukraine.
---
Best NBA Draft Picks From 1980-2019
To offer some additional perspective, here is how the BNDI looks for the best NBA draft picks in history across the same time period. For those wondering, Magic Johnson was drafted in 1979 and Larry Bird was taken a year earlier, before his final year at Indiana State.
About the Author

Bill Speros is an award-winning journalist and editor whose career includes stops at USA Today Sports Network / Golfweek, Cox Media, ESPN, Orlando Sentinel and Denver Post.