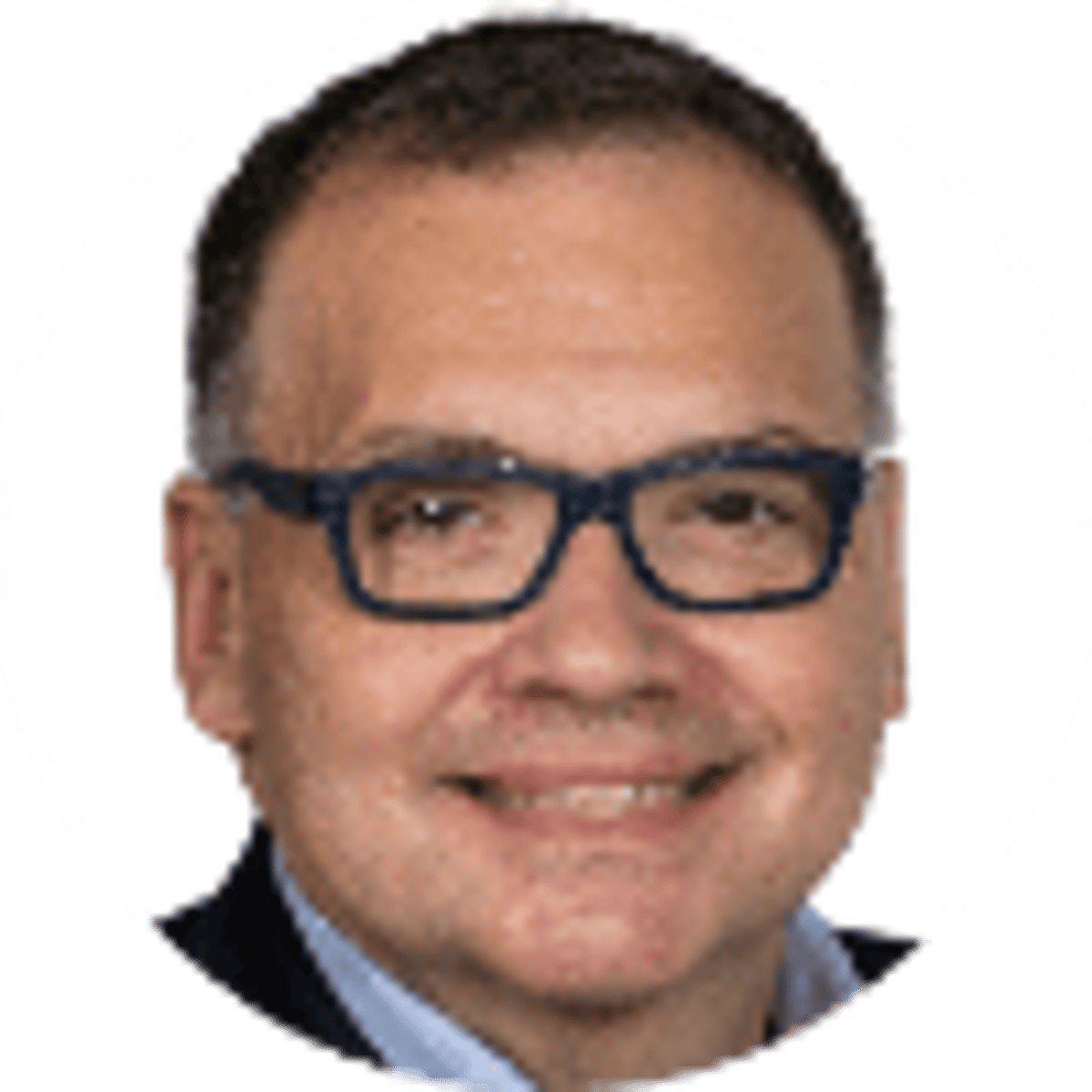 By Bill Speros | | 7 mins
Zion Williamson Trade Odds, Potential Next Team & Betting Predictions
Two days before Thanksgiving 2021, the New Orleans Pelicans were 3-16 and just another NBA punchline.
Zion Williamson, meanwhile, was on the verge of being cleared for "full basketball activities".
The Pelicans pushed the defending Western Conference champion and top-seed Phoenix Suns to six games in their first-round NBA playoff series, before bowing out. Nevertheless, the surprising run had the Crescent City the most jazzed it's been since the days of Pete Maravich.
And it all happened without Williamson, who has just 85 games on his stat sheet since being taken with the first overall pick in the 2019 NBA draft.
The 6-foot-6 forward is listed at 280-pounds.
His weight as a pro has . . . fluctuated.
Williamson was considered a can't-miss NBA superstar after two years in high school. The hype never relented. He played just one season at Duke, where he was a mainstay on "SportsCenter" and on Instagram pretty much each time the Blue Devils played. When the Pelicans won the NBA draft lottery to secure his rights, it was party time once again in New Orleans.
Williamson, meanwhile, was only finally cleared to work out without any restrictions on May 26.
The Pelicans have taken flight with a first-year coach in Willie Green. Ten players on the roster have three or fewer years of service in the NBA. Nine were taken in the first round of the NBA draft.
Their future appears as lit as the French Quarter on Fat Tuesday.
But will Williamson be a part of it?
Will New Orleans Trade Zion Williamson?
The overachievement of the Pelicans without Williamson has opened a path to ponder a trade (though this would admittingly be selling low). However, a trade seems more possible when you consider the Pelicans need to decide what to do about his contract: Zion is eligible for a five-year, $181 million max rookie extension this summer, though that would be ridiculous given he hasn't played since the spring of 2021.
When asked what he would do if New Orleans offered the max, Williamson told media members on April 29: "I couldn't sign it fast enough."
You too would be running to find the nearest pen with the prospect of a check with that many zeroes.
It's not that simple, however. Pelicans vice president of basketball operations David Griffin responded, per ESPN, by saying, "When it's time to have that (conversation), we'll have it. We're focused on him being healthy, and kind of elite condition to play basketball, and we'll start there. I think once we get to that point, all those conversations get a lot easier."
If the Pelicans don't sign or trade Williamson, he would play out his final season and become a restricted free agent. There's also constant speculation that Zion will go the way of his predecessor, Anthony Davis, and force his way out of town.
Williamson didn't sound like that would be the case and the Pelicans again indicated they aren't entertaining the thought of trading their "franchise" player. But the team has shown its current core can contend with the best in the West. The uncertainty caused by Williamson's injury history – which is much too extensive for someone who is only 21 – has only increased the volume of the trade chatter.
So where will Williamson play next season?
Here are our projected odds on that proposition. These NBA betting odds are compiled using a Bookies.com analysis of the needs of the Pelicans and other NBA teams in the best position to make a deal.
Zion Williamson Next Team Odds
| Team | Odds |
| --- | --- |
| New Orleans Pelicans | +150 |
| New York Knicks | +250 |
| Atlanta Hawks | +650 |
| Los Angeles Lakers | +700 |
| Houston Rockets | +1050 |
| Miami Heat | +1050 |
| The Field | +900 |
Projected odds set by Bookies.com Senior Handicapper Adam Thompson are not currently available at legal sportsbooks or betting apps. This page will be updated should odds become available.
Caesars

Up to $1,250 on Caesars + WATCH & BET on Select NFL Games on the app
Promo Code: BOOKIESFULL

Bet Now
Before the Pelicans grabbed the 9th seed in the West despite a 36-46 record, won their play-in game and made things competitive against the Suns in their first-round series, Williamson's team did little to tamp speculation that he wanted out of the Big Easy.
And what better next stop than the Big Apple.
The potential of Williamson being dealt to the New York Knicks has earned space in the Gotham tabloids and on talk radio covering the Tri-State Area. The Brooklyn Nets got swept out of the playoffs by the Celtics. But the battle of the Back Page between the two rival franchises continues to rage, even if the storyline for both is one of joint dysfunction.
Former Pelicans coach Stan Van Gundy isn't buying it. "It's always a plan that all these free agents want to come there," Van Gundy told The New York Post. "And their fans think everybody wants to come to New York to play. But what is the example of that to use — the high-profile free agents who have come there? A lot of New Yorkers think everyone has New York at the top of their list and the Knicks are picking and choosing. That's not the way it's been working the last 20-plus years."
That said, Knicks fans - and the sports world - couldn't ignore the enormous grin that sprung across Zion's face when he was asked about his first MSG experience as a pro last April.
"I'm glad you asked that, actually. New York is the mecca of basketball. I love playing here." - Zion Williamson 👀

(via @YourAverageKel, h/t @Kazeem) pic.twitter.com/Gemwxd3jOk

— Knicks Videos (@sny_knicks) April 18, 2021
Each team on our list offers a realistic scenario in terms of what it could offer the Pelicans – especially in terms of a massive draft haul.
The exception, of course, is the Los Angeles Lakers. They gave up first rounders this year and potentially next year in getting Anthony Davis from the Pelicans. That the teams would make another deal – which would include some of the complicated pieces in the Davis trade – for Williamson would be rich in irony.
The Atlanta Hawks are the team to watch if the Pelicans do make a deal. Their overreliance on point guard Trae Young generating offense was badly exposed by the Miami Heat, who dispatched the Hawks easily 4-1 in the first round. The Hawks, like the Pelicans, are young and have 11 players on their roster with fewer than five years of NBA playing time. A healthy Williamson playing alongside Young could be the right combination to make the Hawks almost-great again.
Winning Without Williamson
The question of "When Will Zion Return?" has been asked for weeks. It remains unanswered. A foot injury and other issues have kept him sidelined since May 4, 2021, or a gap of more than 360 days as of Friday. In his last game, he had 23 points, 12 assists and 7 rebounds in a win over Golden State.
Since then, Williamson has been a first-team NBA All-Star on social media, exciting fans and teammates with fierce dunks and drives.
Still, there is a stand-off of sorts between his team and Pelicans' management about when or if he'll be healthy enough to return. He didn't play a part in the series against the Suns. Now, the Pelicans season is over and attention turns to the next one.
But the status of Williamson in New Orleans next season remains as murky as the Mississippi River.
About the Author

Bill Speros is an award-winning journalist and editor whose career includes stops at USA Today Sports Network / Golfweek, Cox Media, ESPN, Orlando Sentinel and Denver Post.