What Were Best & Worst MLB Teams to Bet on This Past Month?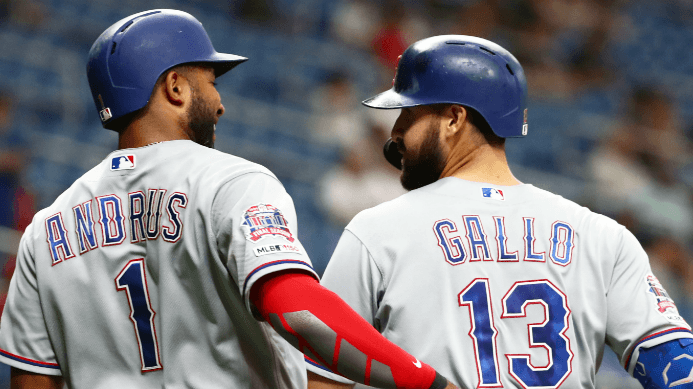 We're halfway through the calendar in 2019 and by now we have a really good view of the landscape in Major League Baseball including MLB odds. As we move into July, it's time for our monthly look back on which teams have been the most and profitable from a betting perspective, and which squads delivered the most overs and unders. All MLB betting profits or losses are calculated based on $100 bets if the team is a dog and bets to win $100 if they're favored.
Most Profitable: Texas Rangers (Money Won: +$1780)
The Rangers have become the most profitable team in baseball as they had a very successful month of June. They were 27-27 on May 30 but have since won 19 of 30 games. That includes cash as a big dog a few times as they paid off +220 at Boston on June 10 and +150 at Cincinnati on June 14.
Texas came off a 2018 season where they won 67 games but the Rangers are on pace to win 88 games in 2019 and are pushing for a playoff spot. The fact that the oddsmakers have underestimated them is why they've offered so much value this season.
Least Profitable: Baltimore Orioles (Money Lost: -$1891)
The Baltimore #Orioles don't just play like a Minor League team... pic.twitter.com/SVUlSjW05f

— Chris Creamer (@sportslogosnet) June 29, 2019
The O's entered the season with the lowest projected regular-season win total on the board at just 59.5. Even though the oddsmakers knew this team would be bad and have been charging a premium for bettors to bet on their opponents, the Orioles are still the least profitable team in baseball.
Part of the issue is that the O's are even worse than expected. They're on pace for just 47 wins, which is pathetic. There aren't many good things as their OPS in the month of June was .704 (25th in the majors) while their pitching staff allowed a whopping 171 runs in the month, the most in the league. It's hard to win when your staff gives up 6.6 runs per game.
The O's were just 6-19 in June, so even though they've had some payouts like +210, +190 and +170 in their wins, losing 19 times will wipe away all of those winnings.
Best Over Bet In 2019: Seattle Mariners (O/U 57-28-3)
📂 Mariners
└📂 Offense
└📂 Highlights
└📂 Dingerz pic.twitter.com/R4Iw6GjOd6

— Seattle Mariners (@Mariners) April 19, 2019
The Mariners continue to be one of the best teams to bet the over. The over has cashed more than double the under in their contests this season.
Their batting lineup has been incredible as they're second in the league in home runs (150) and sixth in RBIs (443). On top of that, their pitching staff has been a complete mess as the Marines are just one of four teams with a team ERA of 5.00 or higher. Their ERA is 5.21, the second-worst mark in the majors. Opponents are batting a healthy .272 against them, tied for the worst in the entire league.
Specifically, in June, the Mariners pitching staff gave up 160 runs in 28 games. As for their offense, it cranked out 153 runs. When you add that together, the Mariners' average combined score in their 28 games in June was 11.2 runs per game. That explains why they keep producing the overs.
Best Under Bet in 2019: Cincinnati Reds (O/U 28-51-2)
Luis Castillo just earned his first trip to the All-Star Game, but his sights are set on the Cy Young. ➡️ https://t.co/BLnJjBfJde#LaPiedra ⭐️ #BornToBaseballpic.twitter.com/ueE1gQ9ihs

— Cincinnati Reds (@Reds) July 1, 2019
The Reds have been the league's best under bet through June. At one point in the month, there was a stretch where 11 of their 12 games went under the number. Oddsmakers are mostly keeping it around nine runs per game for them – occasionally 8.5 or 9.5 – but the Reds' scores continue to go lower.
The math is quite simple as their pitching staff was phenomenal in June while their hitting was so-so. Their team ERA of 3.78 was the best in the league in June and no team allowed fewer runs per game (3.7). On the other side of the coin, the Reds offense has been quite meek this season; in June they only scored 92 runs. Only St. Louis and Detroit produced fewer.
With their opponents scoring 3.7 runs per game and the Reds churning out 3.8, it's easy to see why they Reds have been money in the bank in terms of under bets with totals hanging around the nine-run mark.