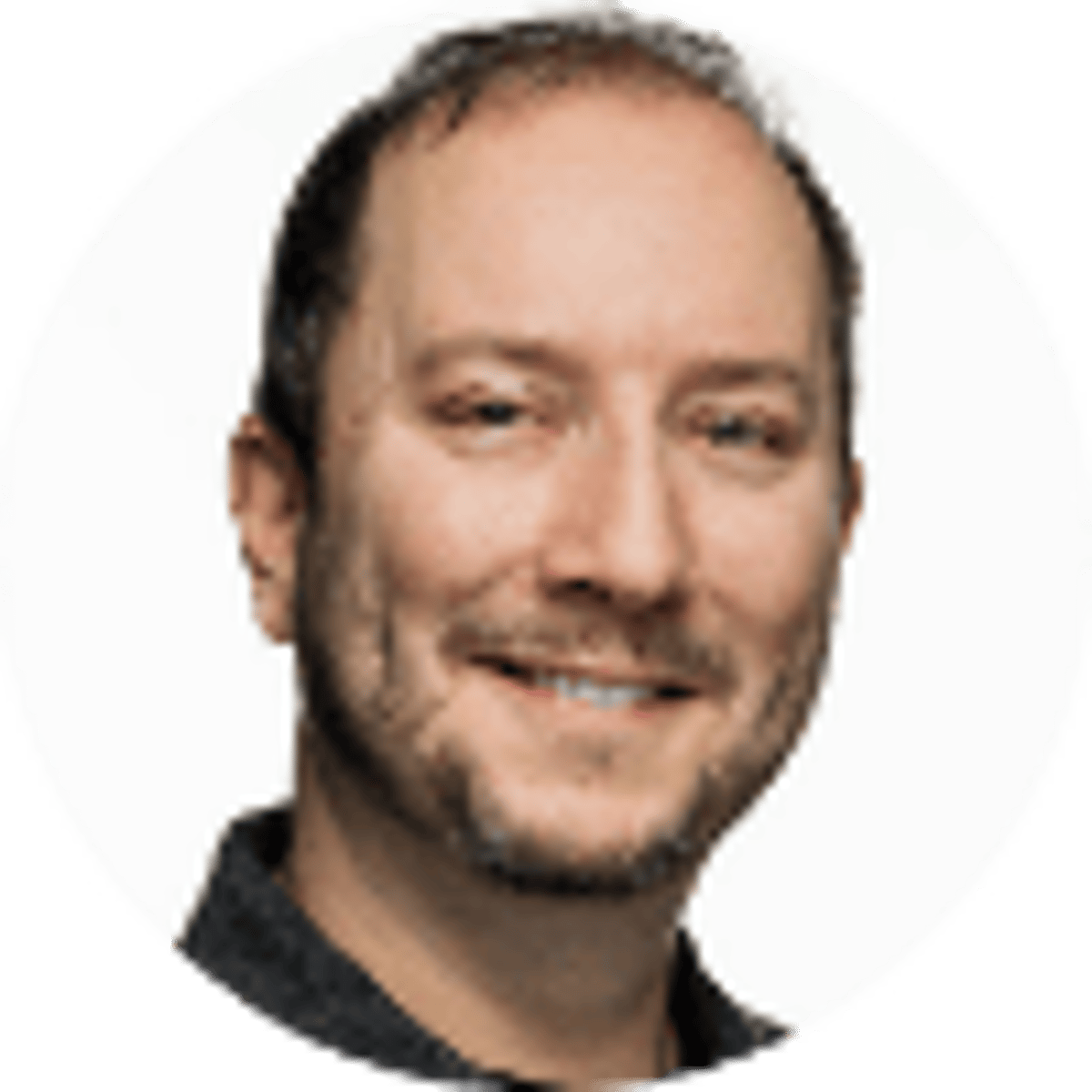 By Adam Thompson | | 13 mins
32 Realistic NFL Free-Agent Moves & How They'd Impact Odds
Bookies.com senior handicapper Adam Thompson breaks down all 32 teams' odds, and notes one key, realistic free agent addition that would bring their Super Bowl betting odds down or add value to current odds (players could be chosen only once).
---
The NFL Draft is a critical way of building the base of franchises and ensuring longterm success. But what about teams that need to win right now? That's what free agency can do.
NFL teams can lock up potential free agents with the franchise tag by March 10. Free agent negotiations can begin on March 16, with the market officially open for business on March 18. Every team can improve their immediate Super Bowl odds with a key pickup or two in free agency – and some are expected to, quite dramatically. Make sure to keep tabs of the most up-to-date Super Bowl 55 odds, too.
---
Arizona Cardinals
Byron Jones, DB
The Cardinals could use a wideout, but they're in a position to make a splash in the draft. More pressing is defensive back given the opponents' ability to throw at will on them. The Cowboys likely can't afford to bring Jones back, but Arizona could use him all over the backfield and bring great flexibility and immediate improvement to a messy situation.
Current Odds: +8000
Projected Odds After Signing: +7000
---
Atlanta Falcons
Brian Poole, CB
The Falcons defense didn't get to the QB much, but it was especially poor in defending the pass, and cornerback is the reason why (along with a pile of injuries). Poole left Atlanta to sign a one-year deal with the Jets, but there's mutual respect there and a reunion could be beneficial for both sides. It isn't likely to move the needle but greatly improves the Falcons' chances of getting back to the playoffs and beyond.
Current Odds: +3300
Projected Odds After Signing: +3300
---
Baltimore Ravens
Jason Pierre-Paul, DE
The Ravens don't have a lot of holes to fill, but they could use a pass rusher, especially if 2019 sack leader Matthew Judon (9.5 sacks) isn't kept. Pierre-Paul, 31, has 21 sacks in 26 games the last two seasons and would be a great 1-2 year stopgap. The Ravens are already in the process of cutting salary to be a buyer in the free-agent market.
Current Odds: +800
Projected Odds After Signing: +750
---
Buffalo Bills
Breshad Perriman, WR
The Bills could use another offensive weapon as Josh Allen and Devin Singletary grow and improve, notably a WR to complement John Brown. Perriman was a big-play guy in Tampa and would be a terrific addition who would open things up for the rest of the skilled players and give him a chance to be a feature guy.
Current Odds: +3000
Odds after Signing: +2800
---
Carolina Panthers
Jack Conklin, OT
It appears the Panthers plan to go with Cam Newton for one more year under center, but it's not going to do much good if Carolina's terrible pass protection doesn't get fixed. Inking an O-lineman is not likely going to make an immediate dent in NFL futures odds, but in the long run it may loom huge for Carolina, and that makes +5000 a value. Conklin can immediately provide relief.
Current Odds: +5000
Projected Odds After Signing: +5000
---
Chicago Bears
Marcus Mariota, QB
Whether they want to admit it or not, an upgrade at QB would be a huge boon to Chicago's Super Bowl chances. It should happen sooner than later with a top-tier defense in play and a burgeoning, young RB in the mix. Mariota was demoted in Tennessee, but he's still just 26 and could regain his old form under different circumstances. The other pieces are in place in the Windy City to make a run.
Current Odds: +3000
Projected Odds After Signing: +3000
---
Cincinnati Bengals
D.J. Reader, DT
Let's go ahead and assume the Bengals grab Joe Burrow with the No. 1 pick in the NFL Draft and they franchise A.J. Green, as they indicated Sunday they would (https://www.espn.com/nfl/story/_/id/28815686/bengals-plan-use-franchise-tag-receiver-aj-green). Attention can turn to a defense that ranked dead-last in stopping the run. Reader immediately improves that situation as a disruptive middle-of-the-line presence.
Current Odds: +10000
Odds after Signing: +8500
---
Cleveland Browns
Brandon Scherff, OG
On paper, the Browns were supposed to be a contender. Instead, they were the league's biggest disappointment. Weapons on both sides are still there and a year older and wiser, but Baker Mayfield holds the ball too long and thus needs extra time to make decisions. It starts with the offensive line. Scherff is the best on the market, and the Browns are one of a handful of teams with the cap space and intense need to make it happen.
Current Odds: +3000
Projected Odds After Signing: +2500
---
Dallas Cowboys
Hunter Henry, TE
The Cowboys' biggest needs are internal, as a new coaching staff looks to bring back the players that were there last season. But they could use a tight end to replace Jason Witten. Henry is a risk due to injury concerns, but he's a top-10 talent when healthy, and Jerry Jones isn't above taking high-risk, high-reward chances.
Current Odds: +1800
Projected Odds After Signing: +1500
---
Denver Broncos
Demarcus Robinson, WR
Drew Lock is likely the QB of the future, but he can't throw all his passes to Courtland Sutton. Extra help is needed at WR. Robinson is fast and has big-play potential, stretching the field for a QB that would like to do the same.
Current Odds: +8000
Projected Odds After Signing: +7500
---
Detroit Lions
Jadeveon Clowney, Edge
A healthy Matthew Stafford is the biggest key, but Detroit's defense gave up a lot of big plays. Someone who can tackle with consistency and make big plays on that side of the ball would be a huge boost. Clowney checks all the boxes and he'd energize a fan base that could use it.
Current Odds: +8000
Projected Odds After Signing: +6500
---
Green Bay Packers
Joe Schobert, LB
The Packers offense needs a WR to step up, but there are young options on the roster. The bigger key is at LB, especially one that's effective against the run, an aspect leading tackler Blake Martinez struggled with. Schobert was an all-around talent for the Browns, able to crash the run game but also cover in the pass game. And you know the Wisconsin native and former Badgers standout has thought about playing in the green-and-gold since he was a kid.
Current Odds: +1800
Projected Odds After Signing: +1600
---
Houston Texans
Chris Harris, CB
The Texans ranked 25th vs. the run and 29th vs. the pass. It really starts at CB, as neither started played to NFL average-starter level. Harris will be expensive as the top CB on the market, but the Texans have the money and the need, and it makes a contender that went 10-6 last season that much stronger.
Current Odds: +3000
Projected Odds After Signing: 2500
---
Indianapolis Colts
Philip Rivers, QB
Jacoby Brissett is going to be tough to move with his $20M salary and production level that didn't match the price tag. But the Colts want Rivers, and reports indicate Rivers wants the Colts. Rivers could use some additional weapons, but Indy has the second-most cap space right now to make all those things happen.
Current Odds: +3000
Projected Odds After Signing: +2500
---
Jacksonville Jaguars
Nick Kwiatkoski, LB
Jacksonville's defense was a massive disappointment, as every LB on the roster underperformed and teams were able to run right through the Jaguars middle. Kwiatkoski was solid last year when throwing into the Bears starting lineup, especially against the run, and could be hitting his prime.
Current Odds: +5000
Projected Odds After Signing: +5000
---
Kansas City Chiefs
Anthony Harris, DB
The Super Bowl champs aren't without weakness, and it begins in the defensive backfield. Adding a safety like Harris would really shore up KC's biggest issue, especially since the Chiefs already told DE Chris Jones he'll get the franchise tag.
Current Odds: +500
Projected Odds After Signing: +500
---
Los Angeles Chargers
Tom Brady, QB
Brady had a huge downslide in 2019, but he's intent on returning for his age 43 season and Super Bowl-starved teams will max out to bring him in. No team is better positioned to give Brady one more championship run than the Chargers, who ranked in the top 10 in total offense and total defense and really need a QB.
Current Odds: +2500
Projected Odds After Signing: +900
---
Los Angeles Rams
Joe Thuney, OG
In 2018, the Rams had an elite offensive line and they advanced to the Super Bowl. In 2019, the unit ranked 31st and the team nosedived right out of the playoffs. It's critical they improve the line across the board, and Thuney, the Patriots' top OL this past season, can play multiple positions and right away.
Current Odds: +2000
Projected Odds After Signing: +1800
---
Las Vegas Raiders
Jameis Winston, QB
Derek Carr was serviceable for Jon Gruden and the Raiders last year, but his ultra-conservative style didn't mesh with the rish-taking Gruden. Winston has been the ultimate risk-taker, for better and for worse. Getting Gruden his man is a step in the right direction.
Current Odds: +5000
Projected Odds After Signing: +4500
---
Miami Dolphins
Amari Cooper, WR
The Dolphins could use help pretty much across the board. If Tua Tagovailoa is the first-round pick, he'll need an additional weapon or two, and the Miami native would be a solid choice to grow with. Cooper won't get franchised by the Cowboys because Dak Prescott likely gets it. And no team has more cash to throw around this off-season than Miami.
Current Odds: +20000
Projected Odds After Signing: +15000
---
Minnesota Vikings
James Bradberry, CB
The Vikings don't have a lot of issues – which is good, because they don't have much salary cap room. But improving at CB would go a long way to sealing up defensive liabilities. Bradberry is a starter-caliber defensive back and will come cheaper than other options on the market. He's not likely to make the line move, but the move would greatly increase the value on the current NFL odds.
Current Odds: +2000
Projected Odds After Signing: +2000
---
New England Patriots
Austin Hooper, TE
Re-signing Tom Brady is obviously the key off-season move to make. If it happens, or even if it doesn't, the NE QB still needs offensive upgrades, and it starts at TE. Hooper is the best pass-catching tight end available, and New England will do what it takes to finally land Rob Gronkowski's replacement.
Current Odds: +1400
Projected Odds After Signing: +1200
---
New Orleans Saints
Emmanuel Sanders, WR
We're going to go ahead and assume Drew Brees, who announced he'll return and play in 2020 at age 41, will be in New Orleans. If not, Bridgewater is right there and the Saints will be fine with him, too. But they need to find someone else to throw the ball to other than Michael Thomas. He caught 119 more passes than anyone else on the team. Sanders isn't a big-play guy anymore, and sportsbooks won't be moving the line for him, but he can catch passes and take pressure off the middle of the field.
Current Odds: +1000
Projected Odds After Signing: +1000
---
New York Giants
Yannick Ngakoue, DE
They Giants have their offensive future set with Daniel Jones, Saquon Barkley and a few solid, young wideouts. But the defense needs work across the board, especially at corner and pass-rusher. Ngakoue would be a massive addition even if he's not an ideal fit for New York's 4-3 defense. He won't come cheap, but the Giants are poised to be a buyer in the free-agent market.
Current Odds: +8000
Projected Odds After Signing: +6500
---
New York Jets
Arik Armstead, DE
Sam Darnold ran for his life most of last season, so offensive line help is a key priority. But so is finding an edge rusher, as the Jets didn't really have one. Armstead is going to command a lot of money as a top-tier QB attacker, and the Jets have the cash to make such a move.
Current Odds: +10000
Projected Odds After Signing: +8500
---
Philadelphia Eagles
Robby Anderson, WR
Alshon Jeffrey is likely to be traded this off-season, but his subtraction might be Philly's addition. The Eagles could use help at WR – one that can actually hold onto passes and stretch fields. Anderson is a speed demon whose key strength is stretching the field. What a weapon he could be on the same field with Carson Wentz and Zach Ertz.
Current Odds: +1800
Projected Odds After Signing: +1400
---
Pittsburgh Steelers
Connor McGovern, OG
Finding a backup QB might be the team's top priority, but for 2020 the goal is to improve the interior offensive line and keep Ben Roethlisberger upright and healthy. McGovern was a versatile guard/center for the Broncos and would be an immediate plug-in for a team that needs it.
Current Odds: +2000
Projected Odds After Signing: +2000
---
San Francisco 49ers
Nelson Agholor, WR
There aren't many immediate needs that are going to drop the Niners' odds any lower, but improving the offensive line and signing or replacing Emmanuel Sanders at WR are goals. Agholor could fit in nicely as a slot guy surrounded by playmakers who can command defense attention.
Current Odds: +600
Projected Odds After Signing: +600
---
Seattle Seahawks
Cory Littleton, LB
The Seahawks defense was dead-last in the NFL in allowing six yards per play. Littleton can do a lot to change that in the middle of the defense. On additional bonus: The lifetime West Coaster went to college at Washington.
Current Odds: +2000
Projected Odds After Signing: +1800
---
Tampa Bay Buccaneers
Teddy Bridgewater, QB
Jameis Winston had a terrible problem with turning the ball over in 2019. He tossed 30 INTs and fumbled far too often as well. Tampa could really use a QB that doesn't give the ball to the other team, and Bridgewater is among the best at protecting it, throwing just two INTs in six games of action – all victories for the Saints.
Current Odds: +5000
Projected Odds After Signing: +3500
---
Tennessee Titans
Bud Dupree, LB
Assuming Ryan Tannehill and Derrick Henry return to lead the offense, the next step is finding a pass-rusher good enough to force opponents to gameplan against. Dupree had 11.5 sacks for the Steelers, ninth-most in the league.
Current Odds: +2500
Projected Odds After Signing: +2250
---
Washington Redskins
Javon Hargrave, DT
The Steelers' run-stuffing big man can also get after the QB, and the Redskins were gashed through the middle against the run all season. Plugging Hargrave solves a few problems, and Washington can outspend teams with similar issues.
Current Odds: +12500
Projected Odds After Signing: +12000
---
Check Out Other NFL Games Latest Betting Odds:
---
About the Author
NFL writer and expert Adam Thompson joined Bookies.com in 2019 after a successful run as senior handicapper for SportsLine and CBSSports.com. He's long been estabilshed as one of the nation's premier NFL and MLB handicappers, and his horse racing and PGA picks have produced major winners over the last 12 months.