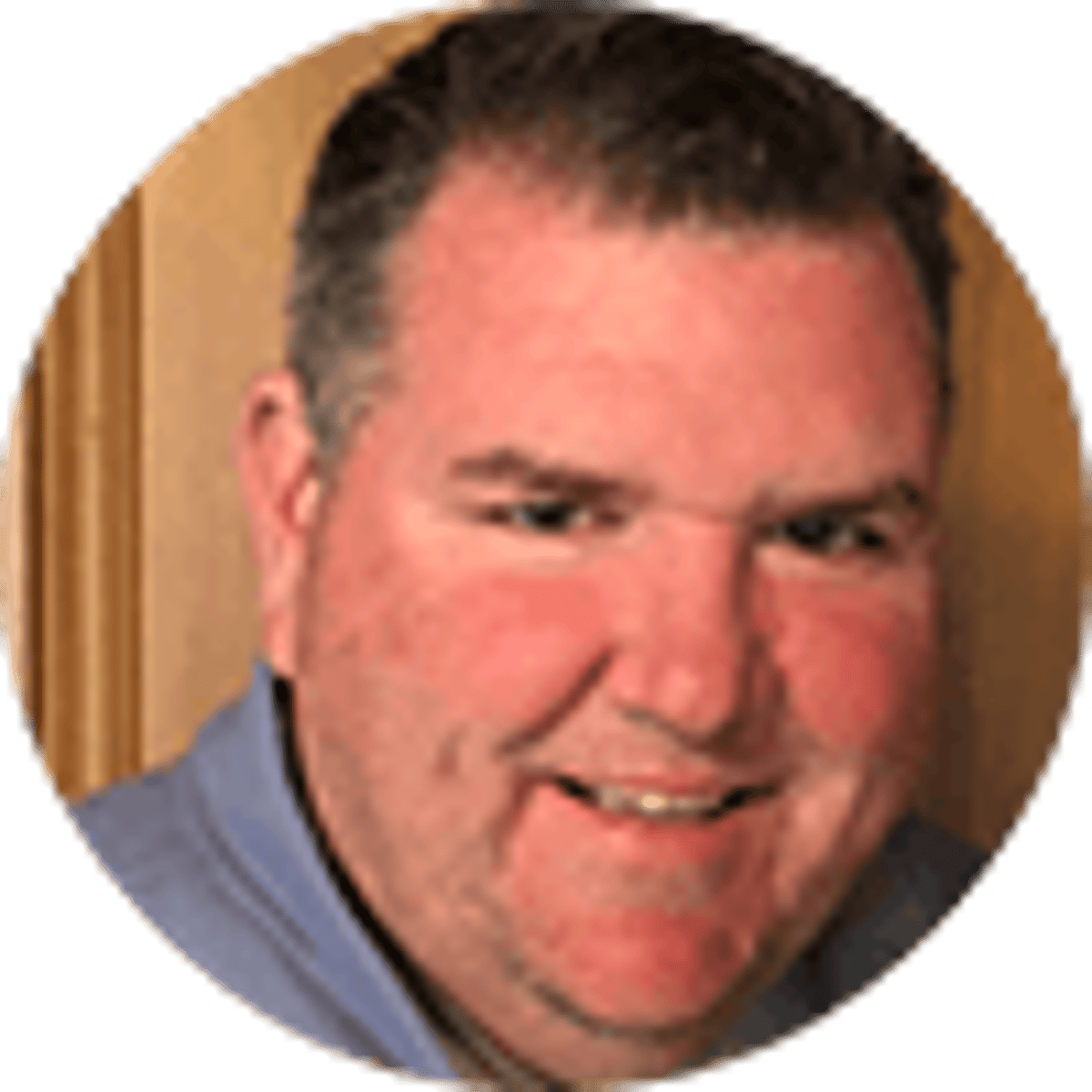 By Bill Williamson | | 6 mins
Complete Betting Guide For The Three Key Saturday NFL Games
The 2019 Thursday night NFL schedule is over, but don't fret, there are three Saturday games this week to fill the void.
And it's an intriguing trio of games to kick off Week 16. All three games have playoff implications.
The Saturday schedule begins with AFC South leader, the Houston Texans, playing at the Tampa Bay Buccaneers. Then, in a critical AFC East (and AFC in general) matchup, the surprising Buffalo Bills visit the New England Patriots with a share of first place on the line. The Saturday schedule ends with the San Francisco 49ers hosting the Los Angeles Rams in a game featuring two NFC teams trying to shake off bad Week 15 losses.
---
NFL Saturday Schedule
Texans-Buccaneers, 1 p.m. ET on NFL Network.
Bills-Patriots, 4:30 p.m. ET on NFL Network.
Rams-49ers, 8:15 p.m. ET on NFL Network.
Adam Thompson's Saturday Picks
Pick Expired
MORE PICKS: Texans-Buccaneers, Bills-Patriots, Rams-49ers prop bets & betting lines
---
For fans of NFL betting, let's look at some key aspects of all three Saturday games with lines gathered from several sportsbooks:
Texans-Buccaneers Betting Guide
Betting Texans-Buccaneers Against The Spread
Houston is a 3-point road favorite at Tampa Bay at most sportsbooks. It's a predictable point spread. The Texans are 9-5 and lead the AFC South by a game over the Tennessee Titans, who they beat in Week 15 in a huge game.
You can compare the latest Texans-Buccaneers odds from top sportsbooks here.
Tampa Bay is 7-7. However, the Buccaneers have been playing excellent football lately. They have won four straight games. The oddsmakers probably put this point spread at three points because the Texans are playing more meaningful football. They still need to win to help their playoff cause, while the Buccaneers are out of NFC playoff contention despite their recent run.
---
CHECK OUT: Bookies.com NFL Week 16 Betting Power Rankings
---
Texans-Buccaneers Moneylines
Houston is -167 on the moneyline at most sportsbooks, while Tampa Bay is +138. The moneyline provides decent value for backers of both teams, especially getting plus money on a team that has won four straight games and is playing at home like the Buccaneers.
Texans-Buccaneers Over/Under Betting
The total is 51.5 points at most sportsbooks. Yes, it's a high total, but there's a reason for it. Seven Texans' games have totaled, at least, 50 points. Houston games are averaging a total of 47.9 points a game. Of course, Tampa Bay's presence in this game also contributes greatly to its high total.
Tampa Bay games are averaging a whopping 58.1 points a game. That is a huge number for NFL games. Tampa Bay has scored 416 points this season, third most in the NFL. However, it has allowed 398 points this season, second most in the NFL.
The last two Tampa Bay games have totaled 73 and 55 points. Thus, because of the high total history of both Houston and Tampa Bay this season, the 51.5-point total is understandable.
---
Check out latest free: NFL expert picks
---
Buffalo-New England Betting Guide
Betting Bills-Patriots Against The Spread
New England is a 6-point home favorite against the Bills at most sportsbooks. It's an interesting spread. Normally, seeing the Patriots as a late-season touchdown home favorite wouldn't be unusual at all.
But the underdog here is a 10-4 team that has already clinched a playoff spot and is just a game behind the 11-3 Patriots in the AFC East. It's a crucial game for both teams.
New England can clinch its 12th straight division title with a win, with the Bills trying to overtake the Patriots in the division. Still, there are reason why this spread is six points.
You can compare the latest Bills-Patriots odds from top sportsbooks here.
The Patriots won 16-10 in Buffalo in Week 4. Also, the Bills have had haven't been able to beat some of the better teams in the NFL this season. So, oddsmakers simply trust the Patriots more than the Bills, especially at home.
---
CHECK OUT: Bookies.com NFL Week 15 Betting Takeaways
---
Bills-Patriots Moneylines
These prices don't offer much value for New England backers, while Buffalo backers should feel very good about this excellent value on the moneyline for a 10-4 team.
Bills-Patriots Over/Under Betting
Unlike the first Saturday game of the day, this is a low total. The total is just 38.5 points at most sportsbooks. Yes, totals in the 30s are fairly rare in the NFL, but there is a reason for it —New England and Buffalo play great defense.
The Patriots have allowed 181 points (an average of 12.9 points a game), which is the lowest in the NFL. Buffalo has allowed 222 points (an average of 15.8 points a game), second-lowest in the league. Those two averages translate into a total of 28 points a game.
When these two teams met earlier in the season the total was just 26 points. Eight Buffalo games have totaled less than 38.5 points this season, while five New England games have totaled less than 38.5 points. The total in this game is extremely low, but season-long trends by both teams show why.
Los Angeles Rams-49ers Betting Guide
Betting Rams-49ers Against The Spread
The 49ers are 6.5-point favorites at most sportsbooks. This is a similar situation to the Texans-Buccaneers line. The 49ers are desperate to win their final two games in hopes of winning the NFC West title and getting a first-round bye in the playoffs.
You can compare the latest Rams-49ers odds from top sportsbooks here.
The 49ers are coming off a brutal Week 15 home loss to the Atlanta Falcons in the final seconds of the game. It moved them into second place in the division behind the Seattle Seahawks.
Unlike Tampa Bay, the Rams still have a slight playoff chance, but it is unlikely. The 49ers need this game much more than the Rams, who were drubbed by the Dallas Cowboys in Week 15, dropping their record to 8-6. The 49ers beat the Rams in Los Angeles, 20-7, in Week 6. The point spread seems to be set well.
Rams-49ers Moneylines
San Francisco is priced at -286 on the moneyline at most sportsbooks, while the Rams are priced at +225 on the moneyline. This is the same moneyline price that opened in the Bills-Patriots game with a similar point spread.
This is not an appealing bet for 49ers backers at all. Those who believe the Rams can bounce back from the Dallas game and keep their faint playoff hopes alive, this is a worthwhile flier.
Rams-49ers Over/Under Betting
The total is 45.5 points at most sportsbooks. These two teams totaled just 27 points in their game 10 weeks ago. But recent trends prompted a much higher total.
San Francisco games are averaging a total of 48.3 points a game. Rams' games are averaging a total of 45.5 points, the exact total in this game. Seven of the 49ers' last eight games have totaled at least 45 points. However, just two of the Rams' last seven games have totaled over 45 points. Still, this seems like a well set total.
About the Author

NFL reporter Bill Williamson, who has more two decades of experience covering the NFL, including with ESPN, covers the NFL, the NFL Draft, the AFC West and the Raiders.