NFL DFS Week 15 Value Plays & Best Picks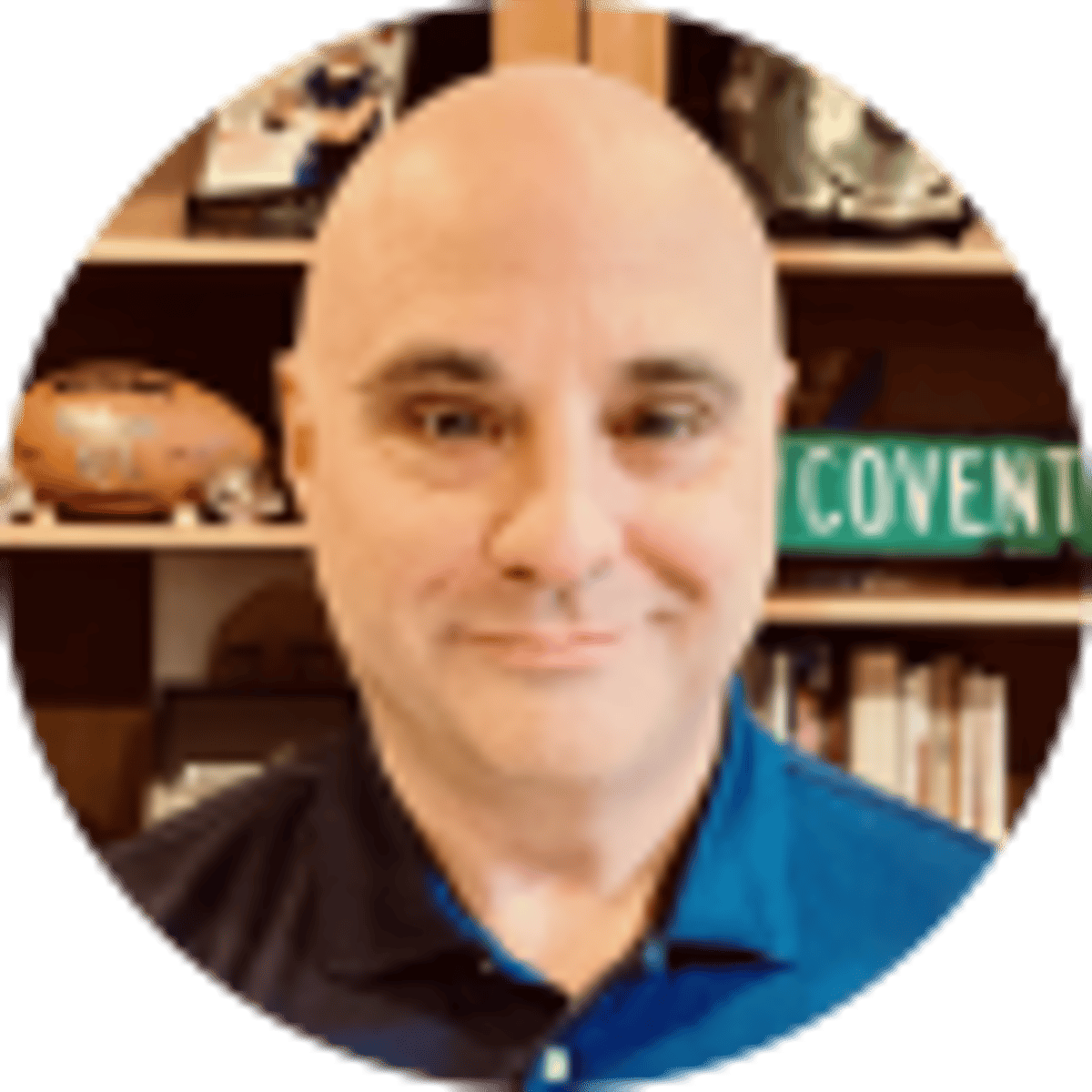 By Jim Coventry | 10 mins
With three games being played on Saturday, there are not as many options as we'd like to choose from. Many of the daily fantasy sports options are unappealing on Sunday, but we still have enough to work with.
NFL DFS Week 15 Main Slate, Ranked by Over/Under
Chiefs vs Texans - 49
Eagles vs Bears - 48.5
Cowboys vs Jaguars - 48.5
Titans vs Chargers - 47.5
Lions vs Jets - 44.5
Patriots vs Raiders 44.5
Bengals vs Buccaneers - 44
Falcons vs Saints - 43.5
Giants vs Commanders - 40.5
Steelers vs Panthers - 37.5
Cardinals vs Broncos - 36
Highest Implied Team Totals
Chiefs - 32
Eagles - 29
Cowboys - 26
Chargers - 25
Bengals, Saints - 24
Patriots, Jets, Packers, Commanders - 23
Lions, Raiders, Titans, Jaguars - 22
Panthers, Buccaneers, Broncos, Falcons, Bears - 20
Texans - 19
Steelers, Giants - 18
Cardinals - 17
Rams - 16
NFL DFS Week 15 Quarterbacks for FanDuel & DraftKings
Justin Herbert - Chargers vs. Titans - DK $7,200 FD $8,300
The good news is that Herbert has thrown for at least 335 yards in his last two games. The bad news is that he's thrown just a single TD pass in each of those games. He's also thrown an incredible 47 or more passes in three straight. Over the last few weeks, Keenan Allen has gotten back to his old self. And with Mike Williams having one full game back, he should be ready to be fully turned loose. With his top weapons at full capacity, Herbert will take aim at the pass-funnel Titan's defense.
They don't give up rushing production, so the Chargers won't even test it. Also, what was a once strong pass rush has tailed off as Tennessee has dealt with injuries and depth issues. Throw in the fact that the Titans have one of the worst coverage units in the league, and we have a winner! With a little more time than usual to throw, Herbert could throw three TD passes.
Dak Prescott - Cowboys at Jaguars - DK $6,200 FD $7,500
Prescott hasn't been an upside play for most of this season. He's produced between 20 and 23 fantasy points over his last four games. He's only attempted 25-30 passes in three of his last four games. However, this week, we're viewing him differently. Dallas will face a Jacksonville defense that gives up 4.17 yards per carry to opposing running backs. The Jaguars' coaching staff likely realizes that the run game is the engine of the Dallas offense.
With a solid run defense, the Jaguars should emphasize putting extra bodies to force Dallas to pass. That should result in Prescott taking advantage of a lighter secondary. He'll be able to focus on CeeDee Lamb, Dalton Schultz, and his other weapons. Overall, the Jacksonville secondary is not strong enough to hold up. And the pass rush isn't likely to have consistent success against a solid Dallas offensive line. Prescott should carry the team in this contest.
Justin Fields - Bears vs Eagles - DK $7,400 FD $7,900
Since the Bears turned Fields loose in Week 7, he's been a fantasy force. He's posted at least 25 fantasy points in each game since then. He also has a pair of games with over 40 fantasy points. After suffering a shoulder injury in Week 11 before missing Week 12, he's coming off of the bye week with extra recovery time after playing well against the Packers. This week, he'll face an Eagles team that should play with a lead.
As a result, the Bears will be chasing points. Even though the Chicago WRs will be overwhelmed by the Eagles' cornerbacks, it's not passing that we're worried about from Fields. He's rushed for TDs in each of his last six games. He has at least 71 rushing yards in six of his last seven games, with two of those games resulting in at least 153 yards. And before the injury, he threw eight TD passes in his last four games. With his enormous upside, he's worth the high FanDuel Fantasy price tag.
Also Consider: Andy Dalton, Mike White
NFL DFS Week 15 Running Backs for FanDuel & DraftKings
Derrick Henry - Titans at Chargers - DK $8,000 FD $8,900
For the most part, Henry has looked human this year. He has one game over 27 fantasy points. After posting three consecutive strong fantasy performances between Weeks 3-5, he's been inconsistent. Since that time, he has had four games with fewer than 17 fantasy points, including two of those with single-digit performances. Last week was the first time he reached 100 yards in five games. So why am I bullish on Henry?
It's all about the opponent. He'll be facing a Chargers defense that gives up the most fantasy points per game to running backs. They also give up 5.52 yards per carry, easily the most in the league. And as bad as Los Angeles has been against the run, they've been decimated by injuries. Henry is the wrong running back to face when playing a significant number of backup defenders. It's unlikely the Chargers can afford to stack the box too much because their secondary has issues as well. Playing for their postseason hopes, Tennessee will ride Henry in this massive conference game.
James Conner - Cardinals at Broncos - DK $6,900 FD $7,200
After a slow start to the season, Conner reminded us that his amazing 2021 season wasn't a fluke. He's posted 23 fantasy points in three of his last four games. He's seeing elite usage as well. In those three big games, he played over 95% of the snaps. In addition to his recent success as a runner (he's over five yards per carry the past two weeks), he's averaged over four targets in the last five weeks. His recent yards-per-carry spike has been fueled by Arizona having both DeAndre Hopkins and Marquise Brown in the lineup.
Those receivers have become the focal point of opposing defenses. That allows Conner the ability to run against fewer defenders in the box. This week, he'll face a Denver defense that was very good earlier in the year against the run. Since Week 8, they've given up over 100 yards to D'Onta Foreman, Josh Jacobs, and Travis Etienne. Conner is primed to extend his recent success. And he is drastically underpriced at DraftKings Fantasy.
Zonovan Knight - Jets vs. Lions - DK $5,300 FD $7,200
In his three games since becoming a major factor in the Jets' backfield, Knight is still a very affordable DFS option. Although he hasn't been a ceiling player, he's posted between 13-16 fantasy points in those games. But in those games, he played in a heavy rain storm against Chicago before facing a pair of strong run defenses in the Vikings and the Bills.
Although the Lions have been a much-improved defense over the last month, they can be attacked on the ground. Many teams have chosen to attack them with the pass, so they look better against the run than they actually are. They give up 4.5 yards per carry, placing them in the bottom half of the league. They've also given up one TD per game on the ground to RBs. In a game the Jets will try to win by running the ball and playing tough defense, this is the type of cold-weather home game in which the running game thrives. Knight could easily have his best game of the year.
Also Consider: Miles Sanders, Rex Burkhead
NFL DFS Week 15 Wide Receivers for FanDuel & DraftKings
Ja'Marr Chase - Bengals at Buccaneers - DK $8,300 FD $9,000
If we've learned one thing about Chase, it's that when a team plays him for the first time, he often has his biggest performances. This year, he showed that upside against NFC opponents New Orleans and Atlanta. Last year, he did the same against NFC teams, Minnesota and Green Bay. But he also lit up Baltimore and Kansas City in his first meetings against them.
I believe this happens because even though teams watch film, they can't fully realize Chase's speed until they see it firsthand. Well, he'll face the Buccaneers, an NFC opponent, this week. Although the Bucs have very good cornerbacks, Jamel Dean is in a walking boot as of mid-week and is considered week-to-week, so we can reasonably assume he'll miss the game. Joe Burrow won't need a special invitation to pepper Chase with targets. And with Tee Higgins and Tyler Boyd at less than full health, that could lead to 15 targets for Chase.
CeeDee Lamb - Cowboys at Jaguars - DK $7,300 FD 8,100
Lamb has been a boom-or-bust fantasy option lately. In the last five games, he's failed twice to hit 10 PPR points. But he also has a 20 and a 38-point game in that span. Why the volatility? There are just games where Dallas controls the contest on the ground, and Dak Prescott has a very limited number of pass attempts. Things should be different this week. The Jaguars are a good run defense, and they'll likely try to take the run away from Dallas as much as possible.
This is a scenario that the Cowboys can lean into. Lamb has a definite mismatch against the Jaguars cornerbacks. And he has an especially advantageous matchup when he goes into the slot, which is where he often plays. He already has six games when he's had at least 10 targets. He also has gone over 100 yards twice since Week 10. This is a matchup where he should have another ceiling performance.
Keenan Allen - Chargers vs. Titans - DK $6,800 FD 8,000
The Chargers' offensive line is terrible at run blocking. So what's the best way to overcome it? Use the short-passing game. In each of the last two games, Allen has been targeted 14 times! He posted at least 88 yards in each of those games. He's also found the end zone in two of his last three. His average depth of target is hovering around 6.5 in those two games, but who cares? Production is production. And this week, the Chargers will not only face a Tennessee defense that it's nearly impossible to run on.
They also get a decent amount of pressure on the QB. However, they have one of the worst coverage units in the league. There seems to be one near certainty as we piece all of these ingredients together. You guessed it- another heavy-volume game for Allen. And for his expected volume and production, his DFS price is very reasonable.
Also Consider: Chris Godwin, Drake London, Garrett Wilson
NFL DFS Week 15 Tight Ends for FanDuel & DraftKings
Greg Dulcich - Broncos vs. Cardinals - DK $3,600 FD $5,600
In his first three NFL games, Dulcich started out hot. He was averaging four catches and 60 yards. But then, he hit the skids for three games. During that time, he averaged two catches and 17 yards. However, he's bounced back nicely since. His 16 targets over the last two games, is his best two-game total of the season. And he turned that into solid production while averaging 4.5 catches and 64 yards.
Although TE production can be fickle, he couldn't ask for a better matchup this week. He'll face an Arizona that is the worst in every important category against TEs. The Cardinals give up almost nine receptions and over 70 yards per game. They've also coughed up nine TDs in 13 games to the position. Between his recent production and juicy matchup, his low DFS salary is very appealing,
Juwan Johnson - Saints vs. Falcons - DK $3,400 FD $5,200
Johnson missed the Week 13 game with an ankle injury before his bye. But he did put in practice time ahead of this week's game. Be sure to check the final injury report, but assuming he plays, he's an excellent low-cost option. Before injuring his ankle in Week 12, he had scored in three straight games. In addition, he posted at least 42 yards in each of those contests. On the season, he's topped 40 yards in half of his games.
He'll be facing an Atlanta defense that gives up almost 5.5 receptions and 60 yards per game to opposing TEs, which is the fifth-most in the league. The Falcons have been solid against the run this year, so we should see a slight elevation in pass attempts from Andy Dalton. Look for Johnson to regain his pre-injury production.
Also Consider: Dalton Schultz, Chig Okonkwo, Tyler Conklin
About the Author
Coventry nabbed a No. 1 finish and placed in the top 50 in five large-field DFS contests while entering just a single entry in each. He also was a triple crown winner (total points, best record, and playoff champion) in the 2022 King's Classic auction league. He began playing fantasy football in 1994 and has been an analyst since 2007. He's a deputy NFL editor with RotoWire and hosts SiriusXM shows on the weekends, as well as writing on DFS for Bookies.
Our trusted sports betting partners bring you safe and fun playing experiences