NFL DFS Week 16 Value Plays & Best Picks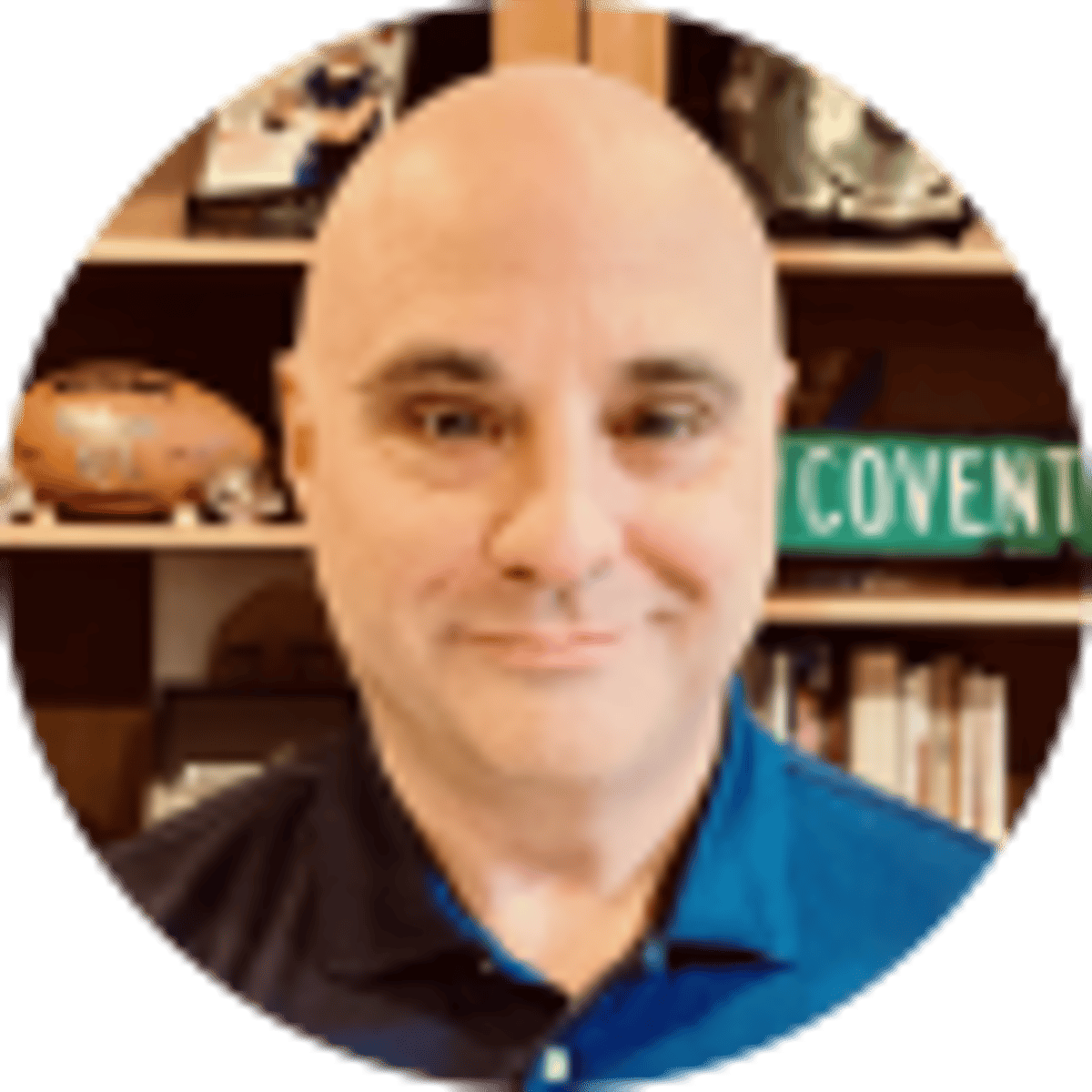 By Jim Coventry | 11 mins
For the first time this year, potentially terrible weather threatens to heavily impact the games. There is no precipitation projected. Just bitter cold and varying levels of wind. I usually consider wind over 15 MPH detrimental to the passing game.
I also consider any game that has temperatures in the single digits to have the passing game impacted due to the ball being frozen. It also could lead to additional turnovers due to hands feeling frozen.
Finally, when the wind chills are below zero, I anticipate scoring to be depressed, especially for either pass-heavy teams or those traveling from warmer climates. I encourage any who are setting daily fantasy sports lineups to check NFLweather.com for the latest updates.
NFL DFS Week 16 Main Slate, Ranked by Over/Under
Packers vs Dolphins - 51
Seahawks vs Chiefs - 49
Giants vs Vikings - 48
Eagles vs Cowboys - 46.5
Lions vs Panthers - 44
Bengals vs Patriots - 41.5
Buccaneers vs Cardinals - 40.5
Bills vs Bears - 39.5
Raiders vs Steelers - 38
Commanders vs 49ers - 37.5
Broncos vs Rams - 36.5
Texans vs Titans - 35.5
Falcons vs Ravens - 35.5
Saints vs Browns - 32.5
Highest Implied Team Totals
Chiefs - 30
Dolphins - 27
Cowboys, Vikings -26
Chargers - 25
Buccaneers, Bills - 24
49ers, Packers, Ravens, Lions - 23
Eagles, Giants, Bengals - 22
Colts - 21
Titans, Broncos, Steelers, Seahawks, Panthers - 20
Patriots, Jets - 19
Raiders, Browns, Jaguars - 18
Cardinals, Rams - 17
Commanders, Texans, Bears - 16
Saints, Falcons - 15
Weather Impact (conditions projected at kickoff)
Bills at Bears: 4 degrees, -17 wind chill, 23 MPH wind.
Saints at Browns: 8 degrees, -13 wind chill, 27 MPH wind.
Seahawks at Chiefs: 6 degrees, -10 wind chill, 13 MPH wind.
Falcons at Ravens: 14 degrees, -1 wind chill, 16 MPH wind
Bengals at Patriots: 17 degrees, 3 wind chill, 13 MPH wind.
Texans at Titans: 13 degrees, -1 wind chill, 11 MPH wind.
NFL DFS Week 16 Quarterbacks for FanDuel & DraftKings
Gardner Minshew - Eagles at Cowboys - DK $4,800 FD $6,100
After Jalen Hurts suffered a shoulder injury in Week 15, Minshew takes over at QB. He walks into a great situation. He'll have an excellent offensive line to protect him. He'll have a great running game, so the defense can't blitz him all day.
He also has three excellent weapons. In terms of the matchup, Dallas has been without two of their top three cornerbacks. We saw last week that the Jaguars were able to expose the Dallas secondary with an average group of receivers.
In that game, Trevor Lawrence carved them up for 318 yards and four touchdowns. Of course, Dallas does have one of the best pass rushes in the league. But look for the coaching staff to dial up plenty of quick-hitting passes to A.J. Brown, DeVonta Smith, and Dallas Goedert. In a likely shootout, Minshew should have a strong scoring floor and some ceiling as well.
Josh Allen - Bills at Bears - DK $8,500 FD $9,500
The weather in Chicago will be nasty. We're looking at high winds and well below-zero wind chill temperatures. The good news is that Allen is fairly used to this weather, as his home field is in Buffalo, where he sees some of the worst weather in the league.
He'll face a Chicago defense that has been crumbling against the run, and they are now one of the worst run units in the league. The Bears also lost their starting middle linebacker, Jack Sanborn, to injury, robbing them of one of their better tacklers. It is very probable that Allen is used heavily in the rushing attack this week. 100 yards and multiple rushing scores are definitely on the table.
Also, if Chicago starts creeping too many bodies near the line of scrimmage, Allen is one of the few quarterbacks in the league with the level of arm to be able to throw in heavy wind. A few weeks ago, we were worried about Allen's elbow, but that issue seems to be in the past. Many will fade Allen because of the weather. That makes this an opportunity to move toward him.
Geno Smith - Seahawks at Chiefs - DK $5,800 FD $7,600
It's not exciting that Smith will be playing in freezing temperatures in Kansas City. It also isn't great that he'll be without Tyler Lockett (finger). However, the Seahawks defense is very unlikely to slow down the Chiefs offense.
That is all we need to move this game into the shootout zone. In terms of weapons, DK Metcalf has an excellent matchup. His physicality is unlikely to be countered by this defense. Also, Marquise Goodwin has been an excellent FanDuel Fantasy option all year, but he hasn't gotten many targets with Metcalf and Lockett usually dominating those. Smith will also be able to lean more on Noah Fant, a very athletic tight end, who has been coming on over the past six weeks.
Aside from his games against the 49ers, Smith has thrown for multiple scores in almost every game he's played. And as the Seattle defense has gotten worse, Smith has been needed to throw more, and he's answered that challenge by throwing for 300 yards twice over the last four weeks.
Also Consider - Kirk Cousins, Dak Prescott
NFL DFS Week 16 Running Backs for FanDuel & DraftKings
Derrick Henry - Titans vs Texans - DK $8,600 FD $9,800
This season hasn't been as dominant as some of Henry's other seasons. But even though he hasn't posted the gaudy rushing numbers we've gotten used to, he's actually been more involved as a receiver to help aid his production. Well, this week we're going to focus only on his running. Why? Because he's playing the Texans.
In each of his last four meetings against this divisional opponent, he has erupted. He has scored at least two touchdowns in each of those games. He also has rushed for a minimum of 211 yards. With the Titans' season slipping away, they're in desperate need of a win. Unfortunately, QB Ryan Tannehill isn't expected to play, due to an ankle injury.
That'll leave Malik Willis at QB. That's certainly not going to help the Titans' passing game. Of course, the Texans will put as many bodies in the box as possible to stop Henry. Theoretically, it could work. But it's not like they haven't done that before. Don't fight the trend here. Fade Henry at your own risk!
Alvin Kamara - Saints at Browns - DK $6,800 FD $7,400
Kamara will be a part of one of the nastiest weather games of the weekend. It's the 27 mile-per-hour winds that are the real issue here. Passing the ball will be extremely difficult. And the bitter cold temperatures will add even more concern when throwing the ball.
With Mark Ingram on injured reserve, Kamara should flirt with one of his highest carry totals of the season. Yes, they have David Johnson on the roster, but he doesn't seem to be a serious threat to handle more than a few carries. Kamara will face a Cleveland defense that's been bad against the run all year. They particularly struggle at defensive tackle.
And even though they haven't been good at linebacker either, recent injuries have them playing primarily backups. Expect this game to be close throughout, so game script should also be favorable. Every year, it seems that Kamara has a game for the ages. If nothing else, this game is set up for that to be a possibility.
Miles Sanders - Eagles at Cowboys - DK $6,200 FD $7,100
It hasn't been terribly difficult to predict when Sanders is going to have big weeks. When the Eagles face a defense that seems prime to attack on the ground, they tend to turn him loose. As a result, he's had a few week-winning stat lines this season.
Normally, this matchup against Dallas would be fairly neutral. However, during last week's game, the Cowboys lost middle linebacker Leighton Vander Esch to a neck injury. Once he left that game, the Jaguars, who had been struggling to run the ball, had vast success running the rest of the afternoon. With Vander Esch ruled out, and the Eagles without QB Jalen Hurts, they will be highly motivated to lead with the run.
There are occasional games when Sanders gets more than 20 rushing attempts- this should be one of them. And don't forget that the Eagles have an elite run-blocking line. So look for Sanders to rush for over 100 yards with a great chance of scoring as well.
Also Consider - David Montgomery, Nick Chubb (check injury status)
NFL DFS Week 16 Wide Receivers for FanDuel & DraftKings
Marquise Goodwin - Seahawks at Chiefs - DK $4,300 FD $5,800
Although it will be freezing cold in Kansas City, at least the winds will be under the threshold that normally causes major issues. It's very likely that the Chiefs will have little trouble moving the ball on the Seahawks. That should allow the Chiefs to pile up the points. As a result, the only way for Seattle to hang around will be by using an aggressive passing attack.
Goodwin has a number of games with 5-6 targets, and he's been the clear No. 3 option for Geno Smith. But Goodwin could see a boost in work this week. Tyler Lockett will miss this game with a finger injury. And although DK Metcalf will continue to see heavy volume, the Chiefs will likely dedicate extra attention to slow him down.
That should leave Goodwin with space to operate. He's still one of the fastest players in the league, so all he needs is a crease after catching a pass, and he can easily turn that into a big play.
CeeDee Lamb - Cowboys vs. Eagles - DK $7,500 FD 8,300
Even with the Eagles playing with a backup QB, they still should be able to score plenty of points to push this game into a shootout. Over the season, Lamb has not been much of an upside play. He's surpassed 25 fantasy points just once.
However, he's gone over 100 yards three times in his last six games. He's also scored three TDs over his last six games, so he's been coming on. In this matchup, we know the Eagles have an excellent pair of outside cornerbacks who often limit WRs.
However, Lamb plays nearly 65% of his snaps in the slot. That not only allows him a free release from the line, but it also gets him away from those elite corners most of the time. In a game that Dallas may have to abandon their rushing attack sooner than they'd like, that could lead to Lamb being heavily targeted. That possibility gives him major upside.
Amon-Ra St. Brown - Lions at Panthers - DK $7,800 FD 8,400
Jared Goff has been terrible on the road this season. Although this game didn't meet the criteria for our 'weather watch list,' it just missed making the cut. We're still looking at 10 degree wind chill and 11 mph winds.
In addition to the weather, the Panthers have the ability to bring pressure on the QB. So with all this doom and gloom, why am I pushing for St. Brown? Mainly, it's where he runs his routes. In every negative aspect listed for the Lions, the solution is quick passes over the middle of the field. And are there even three players in the league you would want in the slot in a game that will likely rely on it? He's averaging 10 targets since Week 8.
And though he hasn't seen more than 12 in a game this year, he could be in line for a season high. We know the Lions like to run the ball, but Carolina has been a solid unit against the run. Again, we have another path leading to St. Brown. There are too many positives to ignore - he's an excellent DraftKings Fantasy option this week.
Also Consider - Drake London, Justin Jefferson
NFL DFS Week 16 Tight Ends for FanDuel & DraftKings
Travis Kelce - Chiefs vs. Seahawks - DK $8,000 FD $8,600
Kelce is one of those players who can produce despite the matchup. But it's sure nice when he gets the occasional cupcake matchup. He'll face the Seahawks, who give up the most fantasy points to opposing TEs. Seattle gives up 65 yards per game to the position on a league high 9.18 yards per target. They've also given up 11 TDs in 14 games.
Meanwhile, Kelce's been targeted at least eight times in 11 of 14 games with no fewer than six in any game. He's gone over 100 yards three times over his last seven games. In addition, he's scored five times in his last six games. As the Chiefs try to keep pace with the Bills in their quest to earn the home-field advantage, look for Kelce to be a main component in a game in which he has a massive matchup advantage.
Dallas Goedert - Eagles at Cowboys - DK $4,500 FD $6,200
Goedert is expected to make his return to action after missing the last five games with a shoulder injury. Before suffering the injury, he had scored in each of his last two games. He also posted at least 95 yards in two of his last five games. In terms of targets, he had at least six in five of his last six games. He's definitely an integral part of this explosive offense. It will be no different now the Eagles will be without Jalen Hurts.
In his place will be Gardner Minshew. Expect the Eagles to give the veteran backup a lot of safer passes over the middle, which will often go to the tight end. That will help him get the ball out quickly, which will help him avoid the vaunted Dallas pass rush. And the Cowboys won't be able to place emphasis on Goedert because they'll be worrying about the WRs, A.J. Brown and DeVonta Smith. Goedert has a strong floor with spike-week potential.
Also Consider - Noah Fant, Juwan Johnson
About the Author
Coventry nabbed a No. 1 finish and placed in the top 50 in five large-field DFS contests while entering just a single entry in each. He also was a triple crown winner (total points, best record, and playoff champion) in the 2022 King's Classic auction league. He began playing fantasy football in 1994 and has been an analyst since 2007. He's a deputy NFL editor with RotoWire and hosts SiriusXM shows on the weekends, as well as writing on DFS for Bookies.
Our trusted sports betting partners bring you safe and fun playing experiences