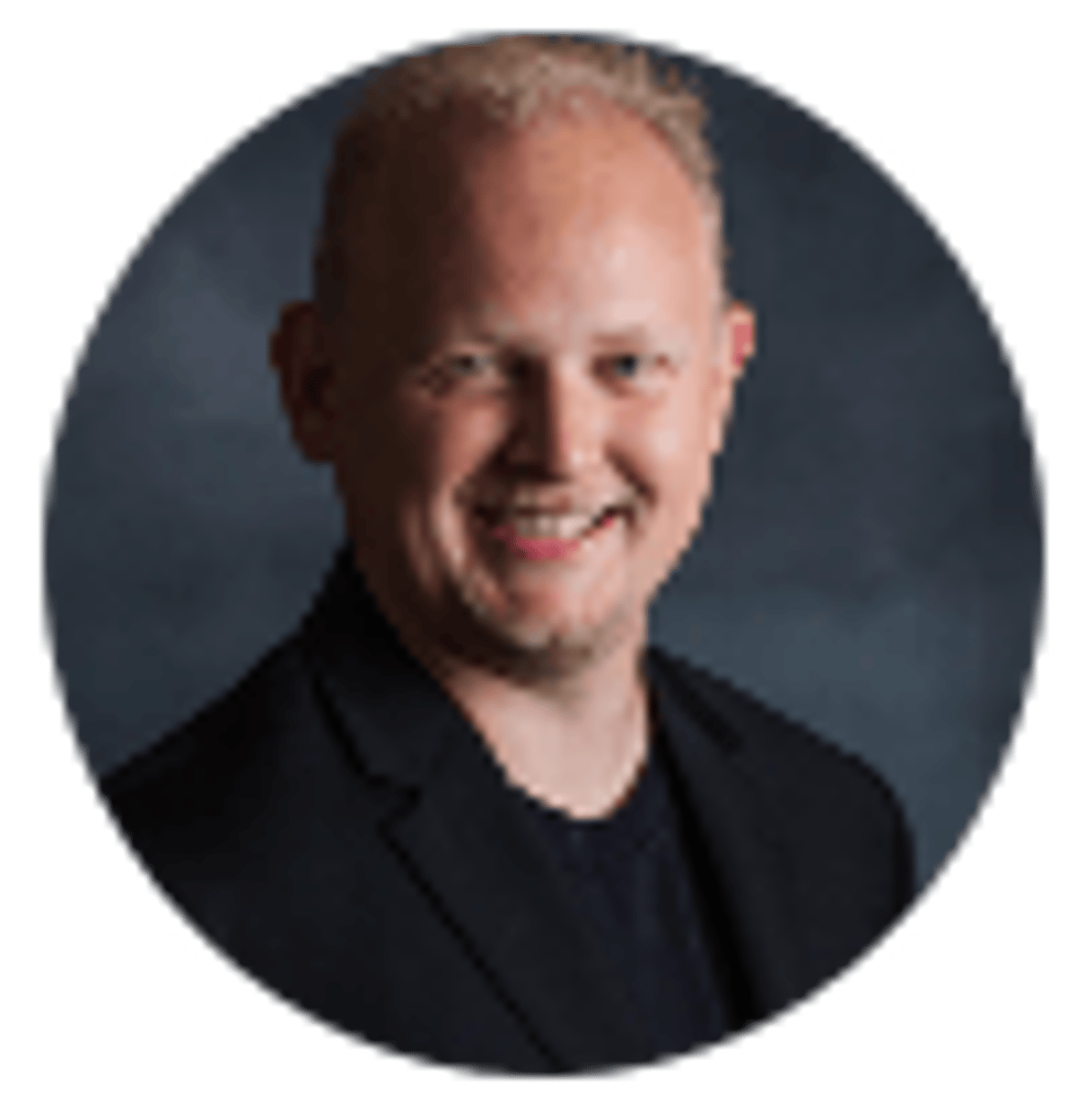 By Marcus Mosher | | 5 mins
NFL Divisional Round DFS Picks: Packers QB Rodgers Affordable
The 2019-20 NFL playoffs Wild Card weekend might have been one of the best in recent memory as all four games were decided by one score. Two of the games went into overtime, but only the Vikings (26) and Texans (22) scored more than 20 points. For daily fantasy betting that means the overall scoring for last week was lower. To get you prepared for the divisional round, here are our best DFS picks and plays:
Top DFS Team for Divisional Round
Pos.
Player
Matchup
DraftKings
Price
QB
Aaron Rodgers
Packers vs. Seahawks
$6,500
RB
Carlos Hyde
Texans at Chiefs
$5,000
RB
Gus Edwards
Ravens vs. Titans
$4,900
WR
Davante Adams
Packers vs. Seahawks
$7,800
WR
Tyler Lockett
Seahawks at Packers
$6,600
WR
Emmanuel Sanders
49ers vs. Vikings
$4,900
TE
Travis Kelce
Chiefs vs. Texans
$6,400
FLEX
Marquise Brown
Ravens vs. Titans
$4,400
D/ST
Green Bay Packers
Packers vs. Seahawks
$2,800
Note: Prices from DraftKings are based on a $50,000 salary cap for the week
---
Best Divisional Round DFS QB
Packers QB Aaron Rodgers ($6,500 on DraftKings)
Matchup: Green Bay Packers vs. Seattle Seahawks
There are several intriguing quarterback options this week, including Russell Wilson, Deshaun Watson, Patrick Mahomes and, of course, Lamar Jackson. But one passer who is somehow flying under the radar is Packers superstar Aaron Rodgers. While Rodgers has been adequate this season for DFS, he has posted too many games under 15 points to get excited about him.
However, Rodgers could be in for a big game Sunday night as he will face a Seahawks' defense that just allowed Philadelphia backup QB Josh McCown to complete 75 percent of his passes to essentially practice squad receivers. Rodgers has been an effective home passer this season, averaging 8.0 yards per attempt in Lambeau Field. During his eight home games this season, he averaged 276 passing yards and 20.3 fantasy points.
Rodgers has turned on the switch this season when needed; expect him to do the same against the Seahawks this week. As just the fifth-most expensive quarterback this week, he is worth trusting one more time.
Best Divisional Round DFS RB
Texans RB Carlos Hyde ($ 5000 on DraftKings)
Matchup: Houston Texans at Kansas City Chiefs
The running back position might be the most challenging spot to manage this week in DFS. Derrick Henry will face an elite run defense in the Ravens, and Dalvin Cook will face a 49ers' defense that has allowed the third-fewest fantasy points to opposing running backs this season. Making matters worse, Mark Ingram is dealing with a calf injury, and the Chiefs, 49ers and Seahawks will all use multiple running backs in their game plans.
One cheap option is Carlos Hyde of the Texans, who finally appears comfortable in Houston's offense. During the regular season, he rushed for over 1,100 yards and seven touchdowns as he developed into the team's lead back. While he likely won't get much work in the passing game, Hyde should receive a heavy workload on the ground against a Chiefs' defense that allowed the seventh-most points to opposing running backs this season.
There is certainly a fear that the Chiefs could come out to an early lead, forcing the Texans to abandon the run. But look for the Texans to feed Hyde early in this and near the end zone.
---
CHECK OUT: Finding Best DFS Value Picks Using NFL Prop Bets
---
Best Divisional Round DFS WR
Packers WR Davante Adams ($7,800 on DraftKings)
Matchup: Green Bay Packers vs. Seattle Seahawks
If you are going to ride with Aaron Rodgers as your DFS quarterback this week, you might as well play his favorite receiver. Davante Adams is DraftKings' most expensive receiver this week, but since he returned from his toe injury he has been on fire. In his past seven games, Adams has caught 51 passes for 578 yards and five touchdowns. That is an average of 21.2 fantasy points per game.
Given the limited number of options available this week at receiver, I don't mind paying up for arguably the most consistent receiver left in the playoffs. He's going to see double-digit targets, and you can count on Rodgers giving him some end-zone looks. Adams should be in for a monster day against Seattle's defense.
Best Divisional Round DFS TE
Chiefs TE Travis Kelce ($6,400 DraftKings)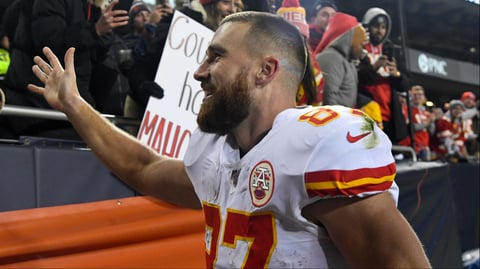 Matchup: Kansas City Chiefs vs. Houston Texans
Once again, I don't mind paying up for the top player at their position because there are so few games this weekend. And considering some of the other options, Travis Kelce might be a value. Priced at $6,400, this is the cheapest Kelce has been since Week 14 of the regular season. In the divisional round of the playoffs, Kelce will face a Titans defense that has struggled to stop tight ends for most of the regular season.
Kelce is still Mahomes' favorite target, and we saw the two connect for 10 catches and 131 yards and a touchdown during the 2018 postseason. Expect Kelce to see near double-digit targets on Sunday as the Chiefs try to advance to the AFC Championship game for the second consecutive season.
Best Divisional Round DFS FLEX
Ravens WR Marquise Brown ($4,400 on DraftKings)
Matchup: Baltimore Ravens vs. Tennessee Titans
If you are searching for a sub $5,000 flex, grab Marquise "Hollywood" Brown. Nothing about his recent games would suggest he's in for a breakout week (just 13 targets in the past five weeks), but Baltimore didn't need its rookie receiver to clinch the No. 1 seed. But now that the Ravens are in the playoffs and Brown is fully healthy, expect him to get a bigger workload in this game against the Titans.
Brown is still the Ravens' most dynamic receiver, and it won't be that surprising if they target him several times down the field on Saturday night. Tennessee is going to do everything it can to take away the run game, which will likely leave Brown alone on an island on the outside. Considering his massive upside, don't be afraid to play Brown as a flex.
About the Author

Marcus Mosher covers the NFL for Bookies.com. The managing editor of The Raiders Wire is also a contributor to The Athletic DFW, Pro Football Weekly and FanSided.