NFL Week 15 Picks & Predictions For Every Game: Colts-Patriots Enters New Era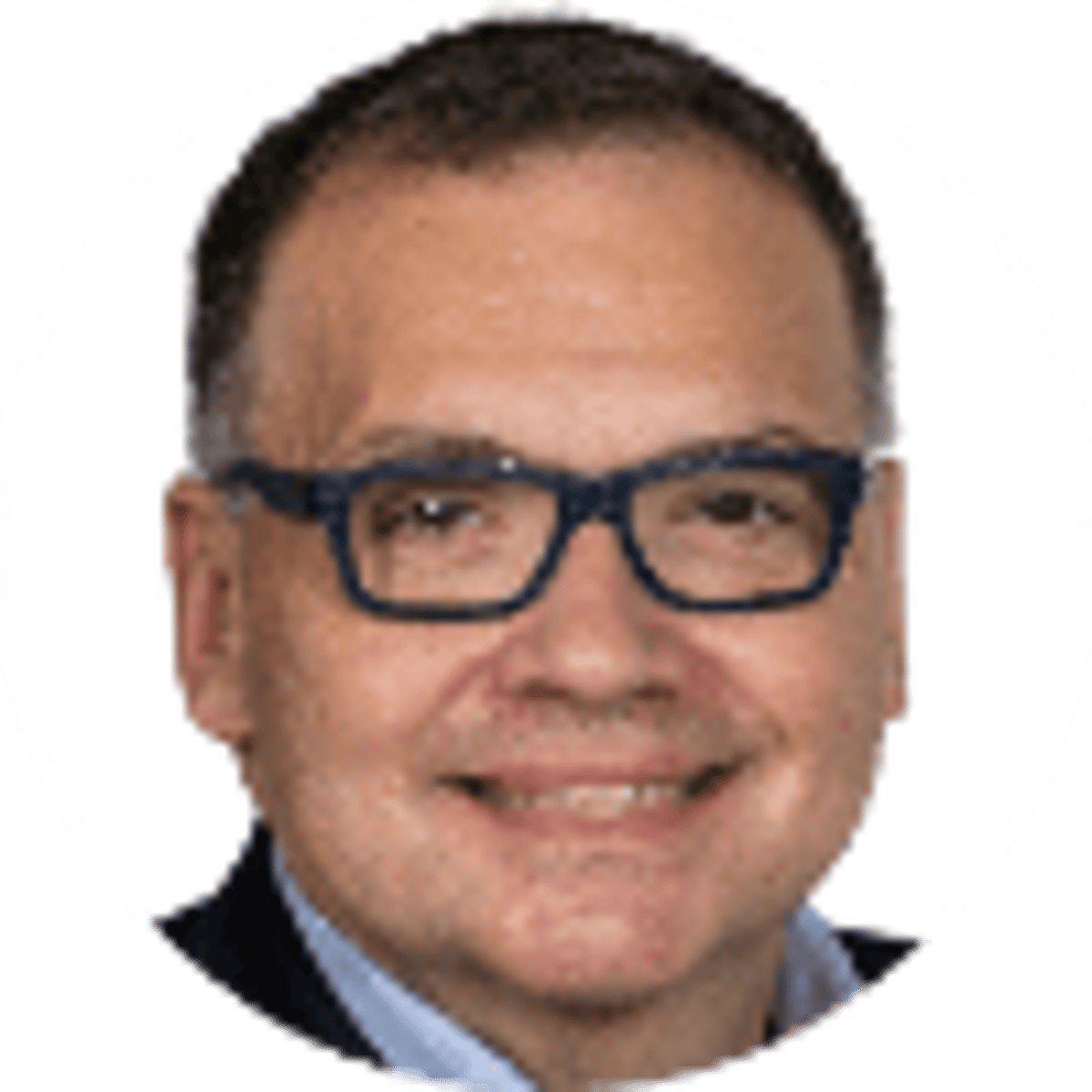 By Bill Speros | 20 mins
Note: This was published before the NFL postponed three games. Those contests have been moved to reflect their new day and time.
Week 15 of the NFL betting season means a full 16-game schedule, two Saturday contests and the potential of three division champions come close of business Sunday.
The marquee game of Saturday features the red, white and blue-hot New England Patriots, who have won and covered in seven straight games, marching into Lucas Oil Stadium to meet the Colts.
This will be the first Patriots-Colts game that does not feature either Peyton Manning or Tom Brady starting at quarterback since Nov. 30, 1997. Drew Bledsoe threw a pair of TD passes in that game to push New England past its then-AFC East rival 20-17.
The last time these two teams met in Indianapolis in 2015, the Colts tried some ill-fated fakery in the third quarter in which only two men were guarding the punter. It did not work. The last time the Colts faced a Patriots team led by Brady was in 2008, when Brady missed nearly the entire season due to a torn ACL.
New England has won eight straight over Indianapolis. Both teams have scored memorable triumphs – and tragedy – in this series. The Patriots also lost Super Bowl 46 to the Giants at Lucas Oil Stadium.
The hatred between these franchises runs as deep as the Grand Canyon. The Colts were the driving force in the "Deflategate" saga. Josh McDaniels took the head coaching job with the Colts, only to back out at the last minute in 2018.
---
RELATED: NFL Week 15 Odds & Betting Lines For All Games
---
The Thursday night game is an AFC West standoff between the Chargers and the Chiefs. The earlier Saturday game has the Raiders visiting the Browns in Cleveland.
Depending on how things shake out Sunday, the Titans, Buccaneers and Packers can all wake up Monday as division champions.
There are seven games in the early slot Sunday. The national 4:25 p.m. tilt on FOX features Green Bay at Baltimore. The Buccaneers will be playing to clinch their first NFC South title since 2002 on Sunday night. The Vikings and Bears are the Monday night combatants.
Now, it's on to our Week 15 NFL picks:
---
Thursday, Dec. 16
Kansas City Chiefs at Los Angeles Chargers, 8:20 p.m. (FOX)
Earlier this season, the Chiefs were in rut against the line, having covered at sportsbooks just 5 times in their previous 21 games. No more. Kansas City has seen its defense emerge in winning 6 straight, allowing 17 or fewer points per game during that run.
The Chiefs have also covered in their past four games. They crushed a 10-point line in beating the Raiders 48-9 last week. The Chargers beat the Chiefs earlier in 2021. But that seems like last season. The Chiefs defense should solve Justin Herbert this time.
Betting sites should see some significant handle on this game. The Chiefs are a 3-point road favorite at BetMGM Sportsbook, where you can get a $1,000 risk-free bet using the latest BetMGM bonus code.
Best Bet: Chiefs -3 (-110) at BetMGM ➜
Check out: Chiefs vs Chargers odds, injury report, betting lines and more.
---
Saturday, Dec. 18
New England Patriots at Indianapolis Colts, 8:15 p.m. (NFL Network)
Carson Wentz vs. Bill Belichick.
Best Bet: Patriots +2.5 (-112) at FanDuel ➜
Check out: Patriots vs Colts odds, injury report, betting lines and more.
---
Sunday, Dec. 19
Dallas Cowboys at New York Giants, 1 p.m. (CBS)
As New York sports betting fans are likely painfully aware, Dallas has beaten New York in 8 of 9 matchups. This game is the first of four here on our list with a double-digit spread. The Giants offense teeters toward extinction. Two or three more "votes of confidence" for Joe Judge should do it for the Giants coach. The Cowboys need to keep beating NFC East opponents. They won't let up here.
Best Bet: Cowboys -10.5 (-108) at SugarHouse
Check out: Cowboys vs Giants odds, injury report, betting lines and more.
---
Carolina Panthers at Buffalo Bills, 1 p.m. (FOX)
The Bills saw their souls consumed by Tom Brady and Bill Belichick in the span of six days. The once mighty Patriots have morphed into a two-headed demon. Brady and Belichick have now divided to conquer the rest of the NFL. It took just one year to do it – around Brady winning his seventh Super Bowl. The Bills owe it to their fans to cover this week.
Best Bet: Bills -10.5 at DraftKings ➜
Check out: Panthers vs Bills odds, injury report, betting lines and more.
---
Houston Texans at Jacksonville Jaguars, 1 p.m. (CBS)
The college postseason begins this week. We'll call this game the "Toilet Bowl" and leave it at that.
Best Bet: Texans +3.5 (-110) at BetMGM ➜
Check out: Texans vs Jaguars odds, injury report, betting lines and more.
---
Tennessee Titans at Pittsburgh Steelers, 1 p.m. (CBS)
The national game on the CBS schedule features an up-and-down Titans team that could be in position to clinch the AFC South with a win. Ben Roethlisberger and the Steelers had an extended week off to rest and recuperate from their close call in Minnesota. A win here is necessary for Pittsburgh to have a realistic shot at the postseason. Once upon a time, the Steelers would lock in for a game such as this. Times, they are a changing.
Best Bet: Titans ML (-125) at BetMGM ➜
Check out: Titans vs Steelers odds, injury report, betting lines and more.
---
New York Jets at Miami Dolphins, 1 p.m. ET
The Jets righted their ship with a tepid loss to New Orleans at home in Week 14, keeping alive hopes for a top-three draft pick. The Jets head South literally and metaphorically this week. They will meet a Dolphins team that has won five straight, playing in a warm, humid, rainy and windy environment.
Best Bet: Under 42.5 Points (-110) at DraftKings ➜
Check out: Jets vs Dolphins odds, injury report, betting lines and more.
---
Arizona Cardinals at Detroit Lions, 1 p.m. (FOX)
The Cardinals were terrible again at home in a Week 14 loss to the Rams Monday night. But they're 7-0 on the road in 2021. The Lions have won just one game in the past year. Betting apps have the Cardinals as the biggest favorite in NFL Week 15 odds, and there should be plenty of action at Arizona sports betting sites, especially after the frustration following the Cardinals loss to the Rams. But the Lions are 8-5 ATS this season and three of their five home losses are by 8 points or less. This line is monstrous, especially if DeAndre Hopkins isn't 100%.
Best Bet: Lions +13.5 (-110) at SugarHouse
Check out: Cardinals vs Lions odds, injury report, betting lines and more.
---
Cincinnati Bengals at Denver Broncos, 4:05 p.m. (CBS)
Two of the most unpredictable teams in the NFL meet with the loser likely out of playoff consideration. They are a combined 13-13 ATS. The Bengals play better on the road (4-2) than they do at home. Cincinnati will try to run and likes to stop the run. That usually works.
Best Bet: Bengals ML (+110) at DraftKings ➜
Check out: Bengals vs Broncos odds, injury report, betting lines and more.
---
Atlanta Falcons at San Francisco 49ers, 4:05 p.m. (FOX)
Jimmy Garoppolo is riding a Nick Foles-like wave of magic as the 49ers have won four of five. Matt Ryan deserves a huge participation trophy for keeping the Falcons within striking zone of .500. Too much uncertainty to pick a side on this spread, but we can see some points here on both sides.
Best Bet: Over 45 Points (-110) at DraftKings ➜
Check out: Falcons vs 49ers odds, injury report, betting lines and more.
---
Green Bay Packers at Baltimore Ravens, 4:25 p.m. (FOX)
Aaron Rodgers would be a shoo-in for MVP right now if it weren't for Tom Brady and his COVID vaccine antics. The Ravens may be without Lamar Jackson, who sprained his ankle in the Week 14 loss to Cleveland. They're rolling with the story that back-up QB Tyler Huntley, all-universe kicker Justin Tucker and a reliable defense will be enough to win the AFC North. Beating the Packers is another challenge entirely. The Packers are 11-2 ATS, one game better than their outright record, while the Ravens are 6-7, which is two games worse than their outright mark.
Best Bet: Packers -4.5 (-110) at BetMGM ➜
Check out: Packers vs Ravens odds, injury report, betting lines and more.
---
New Orleans Saints at Tampa Bay Buccaneers, 8:20 p.m. (NBC)
Tampa Bay is perfect at home this season after their Week 14 scare against the Bills. The Bucs, Packers and Cardinals are all 10-3. Tampa Bay has the No. 2 seed in the conference, behind Green Bay. The Bucs can clinch their first NFC South title since 2002 with a victory in this game. Brady is having an MVP season. He leads the NFL in yards passing (4,134), TDs (36) and is fourth in QB Rating (104.2). However, the Saints have won three of the four games against the Bucs with Brady at QB. Oddsmakers and betting sites predict a rout, including at Caesars Sportsbook, where the latest Caesars Sportsbook promo code gives new bettors a first-bet match of up to $1,001. What we like here is the over on the total of 46.5, since this is the lowest total the Bucs have seen this season and they've gone over this number in eight of 13 games.
Best Bet: Over 46.5 Points (-110) at Caesars Sportsbook ➜
Check out: Saints vs Buccaneers odds, injury report, betting lines and more.
---
Monday, Dec. 20
Las Vegas Raiders at Cleveland Browns, 5 p.m. (NFL Network)
Neither team has been a model of consistency. The Browns appear to have the edge since their default position is winning with defense. A cold, rainy and windy day in Cleveland does not favor a team that plays its home games in a Vegas dome. Six players on the Browns active roster, including WR Jarvis Landry and TE Austin Hooper, were placed on the reserve/COVID-19 list Tuesday. The line in this game moved from Cleveland -6 to -3 and the total shrunk from 42.5 to 40 in the wake of that news.
Best Bet: Browns -3 (-110) at DraftKings ➜
Check out: Raiders vs Browns odds, injury report, betting lines and more.
---
Minnesota Vikings at Chicago Bears, 8:15 p.m. (ESPN)
The NFL Gods are punishing America for its past sins by giving us the Bears on national TV in consecutive weeks this late in the season. The Bears have beaten Cousins in four of their past five meetings.
Best Bet: Bears ML (+165) at bet365 ➜
---
Tuesday, Dec. 21
Washington Football Team at Philadelphia Eagles, 7 p.m. (FOX)
Washington was steamrolled by Dallas in Week 14. Taylor Heinicke is expected to play despite being hurt in that loss. They will meet again in two weeks. Washington needs a win to keep its feeble NFC East division title hopes alive. Envision the Eagles being booed off the field here.
Best Bet: Washington ML (+190) at PointsBet
Check out: Washington vs Eagles odds, injury report, betting lines and more.
---
Seattle Seahawks at Los Angeles Rams, 7 p.m. (FOX)
The Rams played their best game of the year Monday night in Arizona and are now back in the hunt for the NFC West title. LA beat Seattle 26-17 in Week 5, but was only a 2.5-point favorite in that game. The line this week shortened from LA -7 to -5.5. Russell Wilson has been improving each week since his return.
Best Bet: Over 47 Points (-110) at BetMGM ➜
Check out: Seahawks vs Rams odds, injury report, betting lines and more.
---
Check out: Vikings vs Bears odds, injury report, betting lines and more.
---
2021 Record
Last Week: 10-4
Season: 110-82-1 (56.9%)
About the Author

Bill Speros is an award-winning journalist and editor whose career includes stops at USA Today Sports Network / Golfweek, Cox Media, ESPN, Orlando Sentinel and Denver Post.
Our trusted sports betting partners bring you safe and fun playing experiences