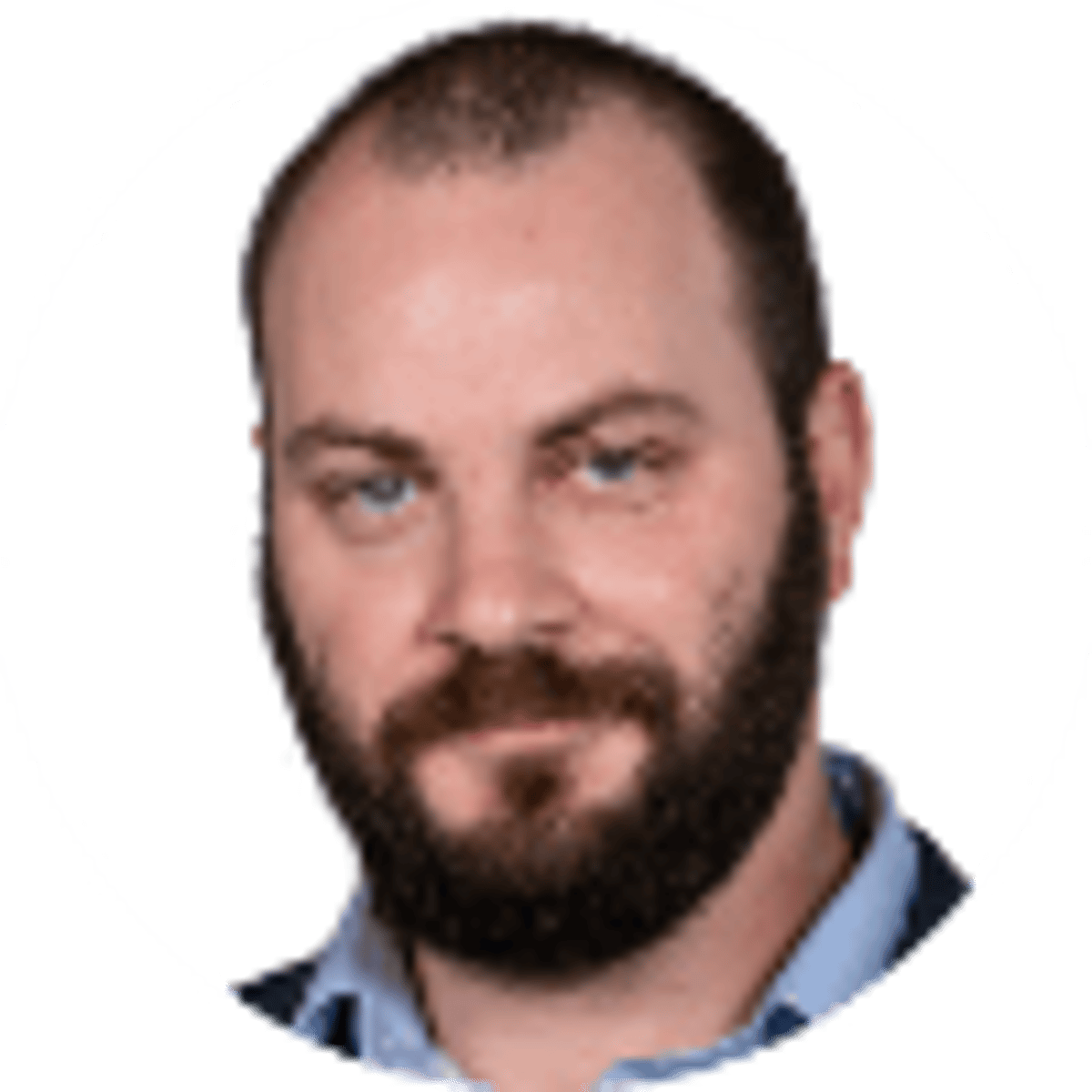 By Dan Kilbridge | | 6 mins
Why Super Bowl 54 Totals Number Moved As Spread Held Steady
24
PLAYERS REDEEMED TODAY!
The bet was $3 million and Jay Rood decided to take it.
The longtime MGM Resorts sportsbook director was dealing with "Bettor X," who gained a reputation making huge six-figure bets and going 6-0 on his wagers in the 2017 World Series. Now he wanted to put $3 million on the Philadelphia Eagles moneyline ahead of their matchup with the New England Patriots in Super Bowl 52.
Rood was suddenly holding huge Super Bowl betting liability on the Eagles and needed to offset it. So he moved the point spread down to Patriots -1.5, the lowest in town, to attract sharp action on the other side.
"We were trying to get them to lay the Patriots and had by far the best number out there," said Rood, who recently left MGM for a new role as chief risk officer for Bet.Works. "We took a couple big bets no one else was willing to take."
These are the types of NFL betting transactions that ultimately shape every point spread, albeit usually on a smaller scale. Bookmakers are keenly aware of sharp action vs. public action, moving lines or not based on their total liability and what they expect from bettors in the days leading up to a big game.
---
RELATED: Where You Can Legally Bet On Super Bowl 2020 49ers-Chiefs
---
It has been a busy two weeks in that regard as bets continue to pour in for Super Bowl 54 with the Chiefs and 49ers going head-to-head Sunday in Miami. The Chiefs opened in Super Bowl odds as 1.5-point favorites. The game's spread has been pretty steady, listed as a consensus -1 a few days before kickoff.
The over/under is a different story. PointsBet posted the total at 52.5 on conference championship Sunday, with other shops opening as low as 51.5. It immediately moved down to 52 at PointsBet thanks to one sharp bet on the under, a trend that didn't continue.
"By the next morning we were at 54," PointsBet lead trader Andrew Mannino said. "We opened at 52 because that's a broad opinion of where we think we're going to be. The market dictates it as we're adjusting and letting bettors tell us where the line should be."
Bettors were saying higher, unfazed by an elite 49ers defense and a final score of 13-3 in last year's Super Bowl.
The total has gone as high as 55 at some shops, including William Hill, as all the money continues to favor the over. Rood said over betting has outweighed under betting by a 7-1 margin in terms of overall money and 4-1 by ticket count. Same deal at PointsBet, where 75% of the action is on the over for both handle and ticket count.
It's fair to wonder, then, why the line doesn't continue to rise. If people are overwhelmingly betting one side, why not see how high they'll go before the numbers even out?
Rood said it's important to remember most physical books in Las Vegas will see 80-85% of total money bet in a three-day period beginning Friday night of Super Bowl weekend.
"We haven't even scratched the surface of what to expect from the activity level. You don't want to panic and overreact as the die has not been cast," Rood said. "There's still a storyline that the San Francisco defense is driving the train and bringing the run game that could eat up the clock. Come Friday afternoon, that 80-85% of the handle could be split on the total. At that point you're sort of giving away some value on the under unnecessarily."
Public betting always leans over because most recreational bettors want to wager on something they're already cheering for. Average football fans would rather see touchdowns and big plays than sound defense and mid-range field goals.
Throw a player like Chiefs quarterback Patrick Mahomes in the mix and it seems most won't so much as look at the under. That's a big help in explaining why the line moved as much as three points and appeared more fluid than past Super Bowl totals.
"It takes a lot of public bets to make up for one sharp bet," Mannino said. "We respect the sharp guys a lot. I think the public really likes Mahomes here and they think he can do anything in this scenario and are betting on him to come through."
Another reason is more general interest from bettors who are increasingly more willing to lay five-figure wagers on a total. Figuring out how to manage the increasing handles and risk is the challenge for sportsbooks. Sometimes all it takes is one or two big bets to swing a line like this.
"That definitely has been a mind shift for a lot of people," Rood said. "The total handle has been going up and up and up over the last five or six years, for sure. … Several times we'd have some really big casino customers at MGM come in and bet $100,000 or more on a total or a certain prop going over where they're laying $160,000."
Sportsbooks are almost never balanced on Super Bowl betting, with liability here and there and results that would be great for the book scattered across the board.
Veterans like Rood know how to manage said liability and risk in the days leading up to kickoff. If over betting were to reach a point that made him or others uncomfortable, he lists a number of ways the book could adjust and tweak certain bets to even things out.
It must be done carefully to avoid getting stung by late action on a line that's suddenly too good for some to pass up. But Rood starts naming a host of exotics and player props, like Mahomes' over/under total yards and passing touchdowns, which could be adjusted to manage total liability in semi-related bets like the game total.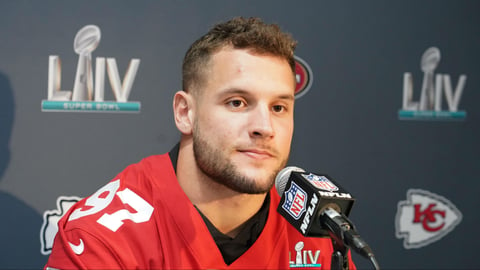 Rood and others in the business will almost certainly be cheering hard for the under. That's usually how Super Bowl totals pan out and it's why many are comfortable with the current betting disparity.
It's clear that managing Super Bowl lines over a two-week period is equal parts art and math. Bookmakers adjust and tinker and entice based as much on who's betting as how many bets are made. There are no set formulas for most. It's about reading and reacting to what the public is doing and trying to anticipate what they'll do next.
The Super Bowl 54 total reflects that. The public reacted to a total it deemed too low and the oddsmakers took it to a level that doesn't leave them exposed to the sharps while still enticing the average bettor.
"It's a fine line between letting the public do their thing and controlling how much you allow the sharps to come in and take a position with you against the public," Rood said. "(But) 100 times out of 100 I would rather go head-to-head with Joe Q. Public than the sharpest guys in the industry."
This year, that means hoping for a crisp, low-scoring game and a big payout from bettors who continue to take the over with little regard for the exact number.
All photos via USA Today
About the Author

Handicapper Dan Kilbridge writes about college football, MLB and other sports for Bookies.com after spending three years covering Tiger Woods' comeback and the PGA for Golfweek.