Exclusive: 2021 Masters Insight From Golf Coach Claude Harmon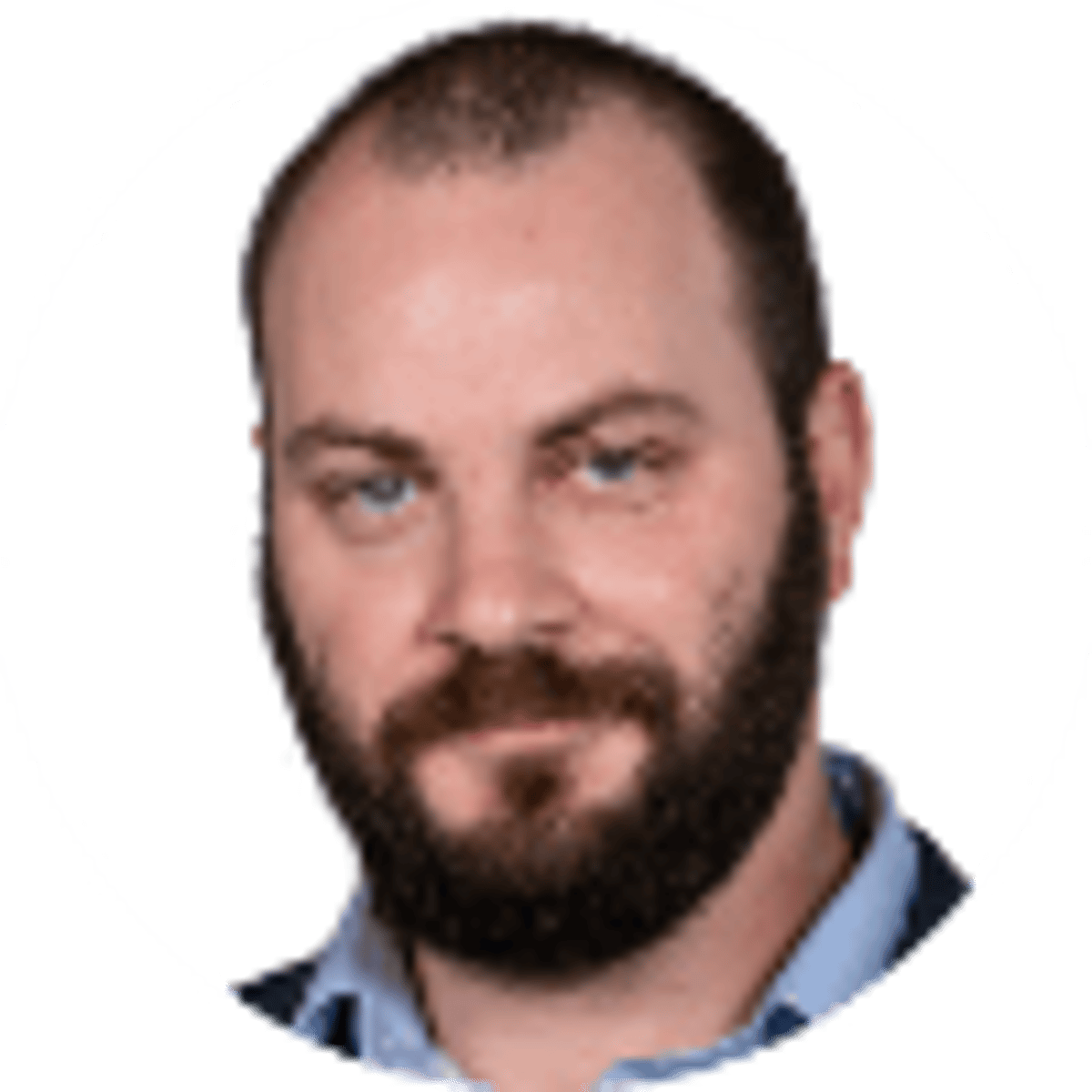 By Dan Kilbridge | 13 mins
The coach of defending Masters champ and World No. 1 Dustin Johnson breaks down the upcoming Masters and how he sees it playing out
Claude Harmon III knows what it takes to spot a winner at the highest levels of golf.
The son of iconic instructor and Tiger Woods' former coach, Butch Harmon, Claude has made a big name for himself as the current coach of defending Masters champion Dustin Johnson. He's also previously worked with an impressive list of players including four-time major winner Brooks Koepka, 2013 Masters champ Adam Scott, four-time major winner Ernie Els, Rickie Fowler and others.
With golf betting growing in popularity, Bookies.com sat down with Harmon ahead of the 2021 Masters for an exclusive interview to discuss predictions, players who do well at Augusta National, things to look for when picking major champions, why experience and mental toughness matter so much on Tour and more.
---
On Masters Betting Favorite Dustin Johnson (+700)
"When DJ is firing on all cylinders, he's very tough to beat. Obviously, DJ is going to go (into the Masters) as one of the favorites. It's a golf course he really likes, and now that he's won and has a green jacket and is a Masters champion, I think it takes a lot of the pressure off at Augusta.
"In the same way, I think there's an enormous amount of pressure externally and internally for Rory McIlroy that he puts on himself. It's the only major that he hasn't won. I think for those two, Rory and DJ, the pressure for DJ is somewhat off and the pressure is on for Rory because it's the one major that's missing.
The mental attitude that DJ has, the golf mind and brain that he has, other than maybe Tiger Woods and Jack Nicklaus, he's got the greatest mind in the game. The way that he thinks about golf, the way that he simplifies golf.
"And it's funny, he's always had that, but now that he's won the Masters, two majors, No. 1 in the world again, in his mid-30s, won the FedEx Cup, everybody is starting to see that the way he goes about it is a tremendous strength. It's not that DJ is aloof, that he doesn't care, that he's not smart – he just doesn't want to look backward, and he doesn't want to try and look too far forward. He kind of stays very much in the present and I think if he can continue to do that his brain is certainly one of the best attributes he has.
"He said was very nervous going through his round on Sunday in 2020. He made a conscious effort to not look at any leaderboards really all day, which you can get away with at Augusta because there's not as many as there are on the PGA Tour. Then without patrons at Augusta last year, you couldn't really tell what was happening in front of you.
"So, on Sunday he didn't really hear the roars. You're not hearing a bunch of guys in front of you make runs, so it was a time where DJ could get in his own little bubble. And he hit the shot into the 18th green, and as they were walking up, he said to his brother (and caddie) AJ (Johnson), 'Hey, where do I stand? Are we leading? How much are we leading by?' And AJ said to him, 'Bro, we have a five-shot lead. Even I can't screw this up.'"
---
Masters Predictions and Sleeper Picks
"Every year, Augusta throws up a couple of guys that you wouldn't necessarily pick to be in the mix. Nobody expected Danny Willett to have an opportunity to win the (2016) Masters that early in his career. But he hung around, hit the right shots at the right time late on the back nine on Sunday and then, all of a sudden, he's putting on a green jacket and nobody would have thought that he would be the guy.
If you look at the guys that haven't won a major championship and look at their games, I really like a guy like Tommy Fleetwood. I'm convinced that Tommy will win a major championship at some point in his career.
"If you look at the guys from the U.S. standpoint, a guy like Matt Wolff could get hot. He's got the firepower, he's got the swagger, he's got the confidence to win a major.
"Tony Finau could easily win at Augusta because he just keeps knocking on the door. The knock against Tony is all these second-place finishes. But if you finish in second it means you're right there. So, Tony could be a guy who could maybe get a win at Augusta and have it be his second win on Tour and break the cycle.
"Same thing last year with Cameron Smith and Sungjae Im getting in the mix. I could see Im getting back into contention at Augusta just because he hits the golf ball so straight. He's such a good ballstriker. I think he will have taken a tremendous amount of confidence in the way he played last year.
The anomaly is, which Jordan Spieth is going to show up? When Jordan is on, firing on all cylinders, you look at the form Jordan was in in 2015 and 2016, I mean, he is tough to beat."
---
What it Takes to Win at Augusta National
"Augusta National favors guys that are great irons players, because there's not a lot of rough. You can play from a little off the fairway, whereas in the U.S. Open, sometimes you can hit it three or four yards offline with your driver and you're just basically dead. You have no shot.
"Tiger has had so much success at Augusta National, starting in 1997. He knows that golf course very well. I think the thing that's underrated about Tiger's performance at Augusta is how good his iron game is. He's able to control the trajectory and distance of his irons and really hit it to 20-25 feet a lot.
"If you think of when he won in 2019, on Sunday he shot 2-under. It really is the type of golf course where Tiger just let everybody else kind of shoot themselves in the foot. Francesco Molinari, Brooks (Koepka), Tony Finau, they all (hit it in the water on No. 12) and Tiger just aimed left of the green and dumped it to about 25-30 feet.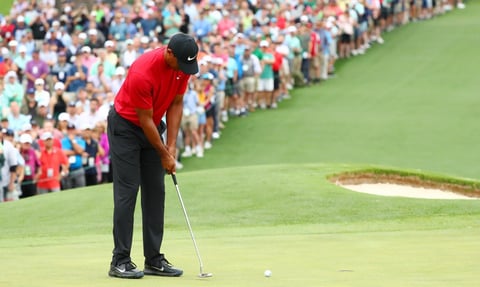 It's the perfect golf course for Tiger because he knows he doesn't have to necessarily drive it as good as he does in the U.S. Open, and that's why he was so successful there. I mean, he is unbelievable.
"I think form means a lot, obviously. Last year going into Augusta, DJ was the favorite because he'd won three times (that season). He just won the FedEx, he finished top-five the week before, so you're always looking to try and round into form around Augusta. So, if you can get a win before Augusta, as Brooks (Koepka) just won in Phoenix, that's going to give him a tremendous amount of confidence.
"Also, (watch) a guy like Collin Morikawa, who's already won a major championship and a World Golf Championship. If you have somebody who's never won the Players win the Players (like Justin Thomas did in March), that's going to give you a tremendous amount of confidence.
"If we look at being left-handed, it really helped (three-time Masters champion Phil Mickelson). He could fade the golf ball where a lot of guys have to draw it, and Phil can basically, back in the day, let the driver rip on 10 because he can come and slide it down the hill, where everybody else is going to take a 3-wood and turn it around the corner.
"On 13, he doesn't have to worry about trying to draw it around the corner. And then Phil's creativity around Augusta, because you are going to get out of position, you are going to miss greens. And his short game has always been so phenomenal and that really is the perfect golf course for him."
---
For great expert golf picks for the Masters from our team of handicappers, check out bookiesEDGE:
---
On U.S. Open Champ Bryson DeChambeau
"It's been fascinating to watch (the distance experiment). Bryson is a complete and total outlier. He has competed and won at every level he's played at. He was an NCAA Champion, he was an All-American at SMU, he won the U.S. Amateur, he came out on the PGA Tour and was a six-time winner, won a President's Cup and played in a Ryder Cup, and then decided to make changes to his golf swing and do a complete overhaul.
I think it's just a perfect storm for Bryson. The lockdown allowed him to just go into a complete, total and singular focus on trying to hit the golf ball further. The work that Chris Comey has done in the coaching and instruction role has been an absolute perfect mix for those two.
"Bryson is an underrated putter now; he's an underrated short game guy. If he won every week after the lockdown hitting it 350, 400 yards, then I think people in the game should panic, but there is a skill and an art to hitting the golf ball a long way.
"Yes, golfers hit it further now than they used to. But I don't have a problem with such things. If you go back and watch old Super Bowls now, if you go back and watch Rod Laver play tennis and watch Novak Djokovic play tennis now, you go back and watch old basketball in black and white where they're running the picket fence and stuff like that, it looks like they're playing in slow motion.
"I think sometimes the USGA, the R&A and some of the journalists get so fixated on what Bryson DeChambeau is doing and how it's affecting the game. It's not affecting the game. It's affecting the professional game, but it sure as hell isn't affecting the game that I'm involved in when I go to play and I give golf lessons to 10 handicaps, 15 handicaps, 25 handicaps.
"People trying to break 80, break 70, on Tour – there's no resemblance of that. I think because where golf is a game where you could go play the same golf course as Tiger Woods and he could make a par and you could make a birdie, there's this misconception that the game is the same. It's not. There's a lot of people that still play basketball as 30- and 40-year-olds, and it doesn't remotely resemble the Lakers playing Golden State. It's not LeBron James playing Steph Curry, or Russell Westbrook and James Harden. They are elite basketball players. They're on another planet. … But people go out and play golf and they're like, 'Oh, I played the same golf course Rory played. He shot 63 and I shot 69.'"
---
RELATED: Golf Odds From Top Online Sportsbooks
---
What it Takes to Win Major Championships
"Everybody (on Tour) has the talent to win major championships. There are some things game-wise, you obviously need to be a great putter. You need to be able to drive it well, your iron play needs to be good, and even if you're not going to have everything perfect, something's going to have to bail you out. If you look at Bryson the way he performed at the (2020) U.S. Open, his short game and his putting was unbelievably good that week.
"There is a group of guys that are major championship contenders every year because of the attributes they have. Major championships bring out a lot of who you are as a person as much as it brings out who you are as a player.
The way that Brooks has reeled off four major championships, that takes something extra. It's a lot less to do with your technique and your golf swing and more about managing your emotions and managing the situation, because professional golf is basically just chaos. That's what it is. Tournament golf is the two-minute offense in football. Nothing is really going to go to plan.
"DJ said when he was walking off No. 5 after making two bogeys (in the final round of the 2020 Masters), by the time he got to the sixth tee he wasn't beating himself up. He said, 'Listen, I haven't really hit bad shots.' So, he didn't get down on himself, and I think the mental strength that DJ has is one of the most important things he has in his game right now.
"I remember years ago when Jean van de Velde had that catastrophe at Carnoustie (at the 1999 British Open), he said in his interview, 'Next time when I'm in this situation I'll handle it differently.' And my dad (legendary coach Butch Harmon) said, 'There will be no next time. You will never have a three or four-shot lead standing on the 18th hole of a major championship. That isn't going to happen again.'
So, when you're looking at guys that can win these tournaments, it's situational. DJ, based off the way he plays, based off the strengths that he has, both physically, technically, mentally, he's going to continue to have opportunities."
---
RELATED: Ranking the 2021 Masters Field By Augusta Scoring Average
---
Why Experience Matters at Majors
"When you're Tiger Woods, if you get an opportunity to win a major, you're probably going to do a good job of it because you've done it before. We saw that in the 2018 PGA Championship at Bellerive when Brooks was able to beat him down the stretch. But as soon as Tiger got that opportunity again, he knew what was coming.
"I think Padraig Harrington made the comment when he won the Honda Classic a couple years ago – after winning three major championships and not winning after that, people were like, were you surprised? And he said, 'Listen, you don't forget how to win if you've won before. But you've got to be able to get in a position to be able to win again.' He was like, 'No! I remember how to do this. I just had to get back in this situation.'
"For Tiger, it was a matter of getting back in the hunt in a major championship and being the guy in a major championship. You put Tiger Woods in the last group at Augusta National in 2019, he's going to have a pretty good chance because he's done it before.
There are loads of people that are going to play the PGA Tour that will never have an opportunity to win a major championship. They just won't get into that position.
"However, DJ is one of those guys, like Rory, who will have a number of opportunities in the next five years to win major championships. Whether he wins them or not, all you can do is put yourself in position to win them."
---
On Tiger Woods
"I met Tiger the same day my dad did in 1993, at the first lesson my dad had with Tiger. I've known Tiger the majority of my real adult life. It's been an amazing journey to watch Tiger go from a 16-year-old kid to where he is now. We're all hoping that he gets better.
"Justin Thomas has been talking to him and letting Tiger know that everybody is thinking about him. He's definitely in everyone's thoughts. At Augusta, it'll be very strange for him not to be there.
"First and foremost, my hope for Tiger is that his quality of life is back to normal whether or not he plays golf again. Knowing Tiger and having known him for as long as I've known him, you just want to make sure he's okay. You think about him and his kids and his family. He's such an enormous figure in the game and such a global icon that transcended the sport.
Hopefully this isn't the end for him and we see him back on the golf course again.
"He's done so many super-human things. The great athletes in every sport – Tom Brady, Michael Jordan, Roger Federer, Wayne Gretzky, you see them as such amazing super-human figures. When something happens to a guy like Tiger Woods, all of a sudden they become very human.
"You just want Tiger to be okay and hope that his doctors and all the people looking after him can give him the care that can help him get back to being healthy."
About the Author

Handicapper Dan Kilbridge writes about college football, MLB and other sports for Bookies.com after spending three years covering Tiger Woods' comeback and the PGA for Golfweek.
Our trusted sports betting partners bring you safe and fun playing experiences