GoPro British MotoGP Betting Trends, Odds & Tips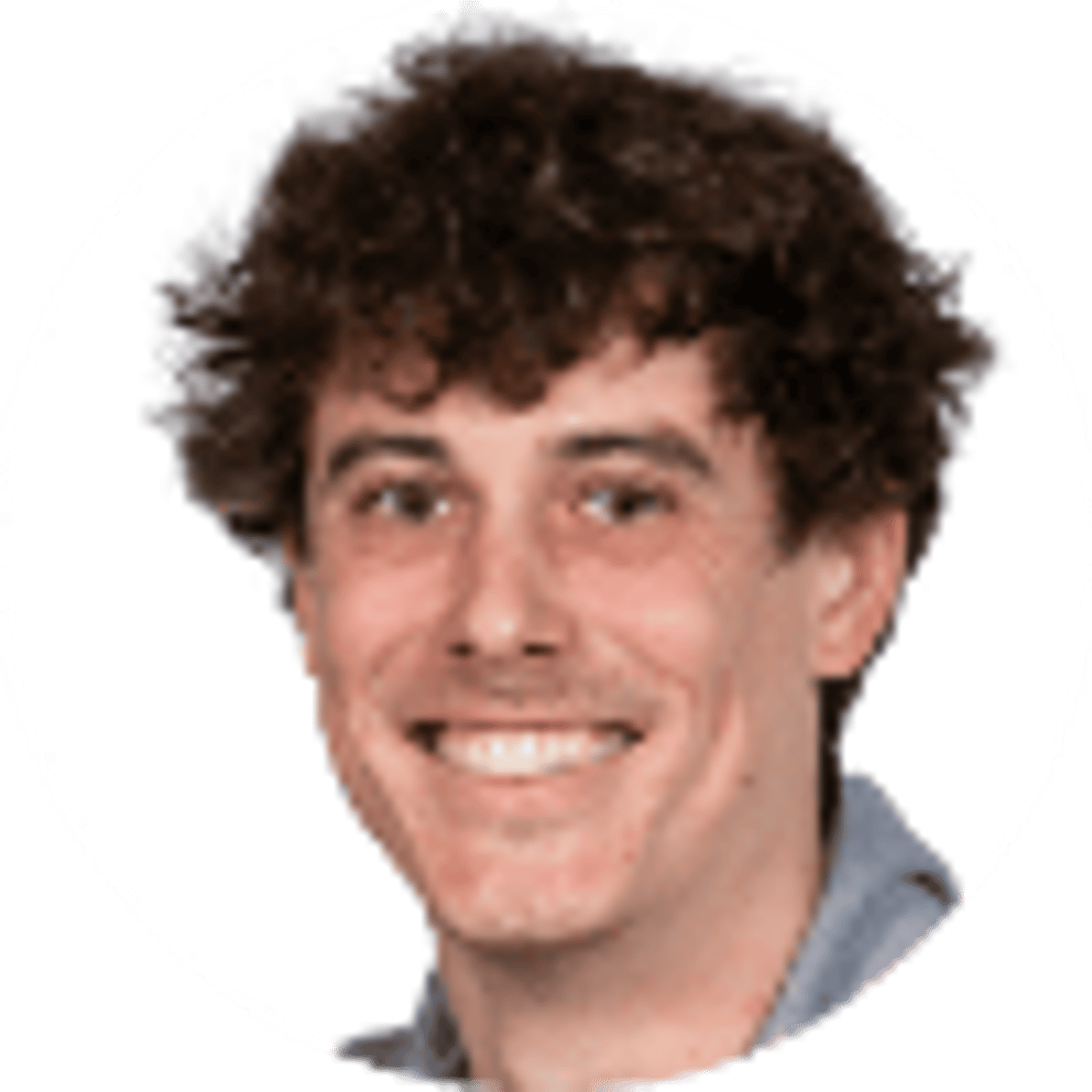 By Thom Cunningham | 6 mins
The 2019 MotoGP season took an interesting turn in Austria as Andrea Dovizioso found his way back into the winner's podium with a victory over the almost unbeatable Marc Marquez. With only eight races remaining, the tour stops in Northamptonshire, England for the GoPro British MotoGP where Dovizioso will hope to continue to chop away at Marquez's World Championship lead.
Can the Italian rider do the impossible and come back to win the MotoGP World Championship? Crazier things have occurred in sports, but if Dovizioso is going to come back he must race well this weekend, which all signs, trends, and history point towards possibly happening.
GoPro British MotoGP 2019 Odds
| Rider | Country | Odds |
| --- | --- | --- |
| Marc Marquez | ?? | -134 |
| Andrea Dovizioso | ?? | +400 |
| Maverick Vinales | ?? | +650 |
| Fabio Quartararo | ?? | +1300 |
| Dan Petrucci | ?? | +1400 |
| Valentino Rossi | ?? | +1600 |
Marquez's Slump at Silverstone
For a rider that has already won at least five MotoGP World Championships and six of the 11 total races this season, four years is a long time to win a certain event. The last win in England for Marc Marquez came back in 2014 and to this date is his only victory at the British MotoGP.
Granted, he did win in 2010 but that was at the 125 cc level which is now known as Moto 3. Also, the race was canceled in 2018 so Marquez was never given an opportunity to break his dreadful trend at the Silverstone Circuit. These are merely excuses however and Marquez's recent performances at Silverstone don't provide much conviction in taking his -134 to win odds.
In both 2015 and 2017, Marquez saw retirement as he was awarded zero points. If Marquez somehow manages to see retirement in three of the last four British MotoGP races it will give Dovizioso all the confidence and help to possibly catch the Spaniard rider. In 2016, Marquez didn't wreck but he didn't reach podium either as he finished the race in fourth-place.
It has been nothing but a downfall for Marc Marquez at the British MotoGP since winning in 2014, but that doesn't mean all the trends are against him entering the race. The seasonal trend actually favors Marquez to win this race, which will lift spirits into MotoGP bettors who are convinced on taking the No 93 rider this weekend.
Focused on the next GP: #BritishGP pic.twitter.com/AOXdHAWiFs

— Marc Márquez (@marcmarquez93) August 19, 2019
Of the 11 total races this season, Marquez has never finished worse than first-place in two consecutive races. In other words, if Marc Marquez doesn't win a race - he wins the next one. In fact, Marquez has won four races in a row when he didn't win the race prior. The good news for Marquez fans is that he didn't win the last race in Austria. If the seasonal pattern continues for Marquez he will see his first victory in Silverstone since 2014 and his recent performance trends in Northamptonshire can be laid to rest.
Dovizioso Not Done
Marquez not only has to overcome his own adversity at the Silverstone Circuit but he will also have to overcome other riders who have found success in England over their career. Most notably and most threatening of Marquez's crown is Andrea Dovizioso, who won the last GoPro British MotoGP back in 2017.
Dovizioso has actually won in England twice, the first back in 2009. What's impressive with Dovizioso's two victories is that it occurred on two different circuits. Prior to 2010, the race in England was actually held in Leicestershire at the Donington Park circuit where Dovizioso won the last race that was held there. He then won at Silverstone, creating a successful trend when the league stops in England.
Considering the value at +400 to win, Dovizioso may not be a bad pick. He is still a far way from catching Marquez in the World Championship standings, but with added motivation to catch him and the success Dovizioso has had when racing in Great Britain gives reason to believe he can pull off another upset this weekend.
#AustrianGP friends version. ?@motogp @ducatimotor #Dovi04 #AD05 #Desmodovi #ForzaDucati pic.twitter.com/8PDKdMeVeW

— Andrea Dovizioso (@AndreaDovizioso) August 12, 2019
He has also seemingly resurged himself since racing in the Czech Republic and has seen back-to-back Top 2 results including a victory in Austria. He has also seen a podium result in four of his last seven races, with the three non-podium results coming in three consecutive races. He seems to be over that slump and makes for an intriguing bet for this weekend.
---
Check out: Bet365 welcome bonus and offers
---
The Rest Of The Riders
Valentino Rossi comes in with odds to win at +1600 which may not be a bad value bet if you still believe in the Italian icon. Rossi has seen a total of six MotoGP level victories when racing in England with his latest coming as recently as 2015. The issue with Rossi, though, has been his 2019 campaign where he has failed to reach the podium in eight straight races.
Rossi did finish fourth in Austria however. That may not sound like much, but it was his best result of the season since finishing second way back in April during the GP of the Americas - a race in which Marquez wrecked himself out of contention. Maverick Vinales is always a dark horse threat to win, as he won this race in 2016 with odds to win this year at +650 - but for the odds of someone that isn't Marc Marquez those seem to be a bit low.
Race week! ? I'm ready for Silverstone and you? ?✊ ¡Vamooos #12gang! ? #BritishGP ?? pic.twitter.com/3D1WK5Ggv1

— Maverick Viñales (@mvkoficial12) August 20, 2019
There is some intrigue to Fabio Quartararo as a long shot pick with odds to win at +1300. Quartararo has quietly put together some great races in recent weeks, seeing a podium result in three of his last five races. Quartararo has also seen the fastest lap recorded in two of the 11 races this season to go along with three pole position victories. In other words, the kid can compete.
---
For legal gambling options check out: PA sports betting sites
---
About the Author
Thom Cunningham, a former statistician for STATS, Insights and digital producer for Spectrum SportsNet, has 11 years of sports coverage experience.
Our trusted sports betting partners bring you safe and fun playing experiences