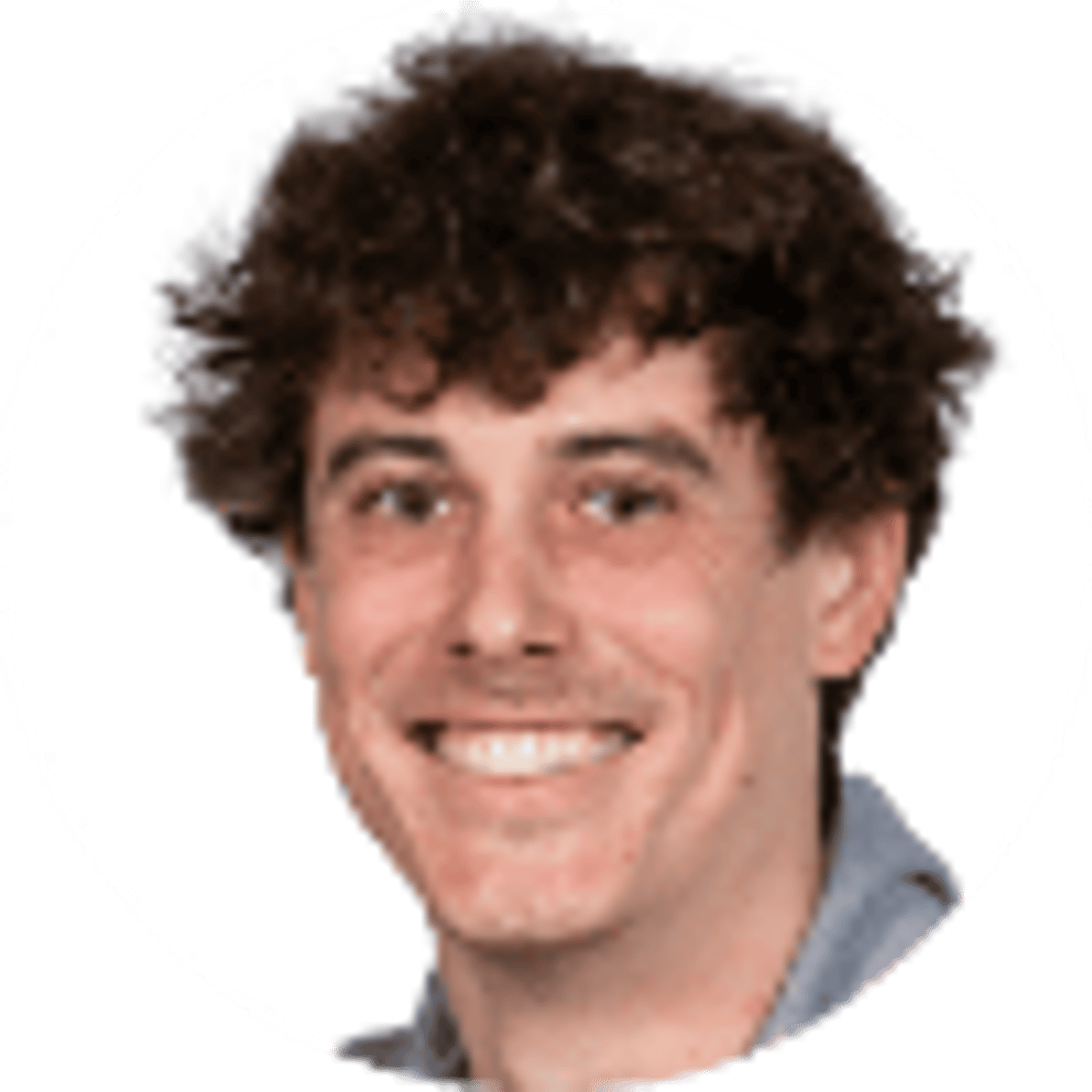 By Thom Cunningham | | 5 mins
Hamilton Solid Favorite for F1 Title Entering Azerbaijan
11
PLAYERS REDEEMED TODAY!
This weekend will mark the fourth Formula 1 race of the 2019 season, with Lewis Hamilton entering as the odds-on favorite to win both the race and the F1 World Championship.
Hamilton has better odds to win the world title (-180) than he currently does to win this weekend's race (+175) in Baku, Azerbaijan.
---
F1 World Championship Odds
| Driver | Odds |
| --- | --- |
| Lewis Hamilton | -180 (5/9) |
| Valtteri Bottas | +400 (4/1) |
| Sebastian Vettel | +550 (11/2) |
| Charles Leclerc | +650 (13/2) |
| Max Verstappen | +28000 (280/1) |
Hamilton's World Title Chances
With only three races complete out of 21, it's a bit early to determine the legitimacy of Hamilton's odds. History will, however, back any Lewis Hamilton bettors.
Canada 2007 ➡️ China 2019

An incredible 75th @F1 win for @LewisHamilton - and all powered by @MercedesBenz! ?

Proud and privileged to be on this journey together, Lewis... #DrivenByEachOther pic.twitter.com/G7GbnfinNk

— Mercedes-AMG F1 (@MercedesAMGF1) April 14, 2019
Perhaps the greatest race car driver in our time, Hamilton has seen five titles throughout his career.
In fact, Hamilton is looking for his third straight this season, winning the last two years.
Hamilton has won four of the last five world titles, with his former teammate Nico Rosberg claiming the other.
Mercedes has seen their driver win the last five world titles, which may easily be the case again even if it's not Lewis Hamilton.
Backing Bottas?
Hamilton's new teammate, Valtteri Bottas, is not far behind in the standings. In fact, Bottas only trails Hamilton by six points.
Bottas has seen back-to-back second place finishes, along with winning the very first race of the season in Australia.
Current world title odds see Bottas at +400 right now, which is a solid value considering the Finnish driver has a great chance of competing against his teammate all season long.
Jump onboard for the lap that put @ValtteriBottas on pole for the 1000th F1 race ⏱

And bagged him the @pirellisport Pole Position Award in Shanghai ?#ChineseGP ?? #Fit4F1 pic.twitter.com/0Y7azonaBW

— Formula 1 (@F1) April 13, 2019
Mercedes the Move?
Whether Hamilton or Bottas wins the world title doesn't concern Mercedes too much, as they will more than likely see a sixth straight Constructor's Cup trophy.
Mercedes currently has odds at –450 to win the team trophy, which is a testament for what they have accomplished not just the last five years but this season.
Through the first three races, Mercedes has seen both drivers finish in the top two.
Better lucky than good is the adage, as Mercedes has seen some luck to take a commanding lead in the Constructor's Cup standings.
That luck came in Bahrain when Ferrari driver Charles Leclerc's engine broke down after leading the entire race.
Leclerc would see both Hamilton and Bottas pass him for first and second place, as Leclerc had to settle for third (his first podium of his career).
If these unlucky brakes continue for teams other than Mercedes, they may clinch the Constructor's Cup before any driver clinches the world title.
Betting Baku
We're back! ? Who's hyped for F1 to be back in Baku? ??‍♂️??‍♂️ ⠀⠀⠀⠀⠀⠀⠀⠀⠀#F1 #AzerbaijanGP #F1Baku #StreetFighters #IgnitetheCity pic.twitter.com/nfr9l9IKsP

— Baku City Circuit (@BakuCityCircuit) April 24, 2019
With this week's race approaching, it's as good of a time as any for Ferrari to catch up. They'll need solid performances from drivers Leclerc and Sebastian Vettel.
Despite not finishing outside of the top five this season, Vettel has been struggling.
His last race in Shanghai was his best performance, finishing third while teammate Leclerc finished fifth for a second time this season.
Ferrari has decent odds to win Sunday's race (+100), although Mercedes is currently favored at –143.
This race is unpredictable to say the least, as many have compared it to a game of Mario Kart due to the amount of chaos that usually comes with racing in Baku.
In the two years the Azerbaijan Grand Prix has been in existence, there have been a total of 12 retirements.
Last season, there were six drivers who retired during the race which was tied for the most in 2018.
Daniel Ricciardo won an incident-riddled 2017 Azerbaijan Grand Prix, where multiple drivers were penalized for multiple reasons.
Perhaps the best bet to make would be to see a safety car appearance, which currently has odds of occurring at –375.
Azerbaijan Grand Prix Odds 2019
| Driver | Winner | Top 3 |
| --- | --- | --- |
| Lewis Hamilton | +175 (7/4) | -400 (1/4) |
| Sebastian Vettel | +250 (5/2) | -335 (20/67) |
| Valtteri Bottas | +300 (3/1) | -286 (50/143) |
| Charles Leclerc | +325 (13/4) | -140 (5/7) |
| Max Verstappen | +1000 (10/1) | +100 (1/1) |
About the Author
Thom Cunningham, a former statistician for STATS, Insights and digital producer for Spectrum SportsNet, has 11 years of sports coverage experience.