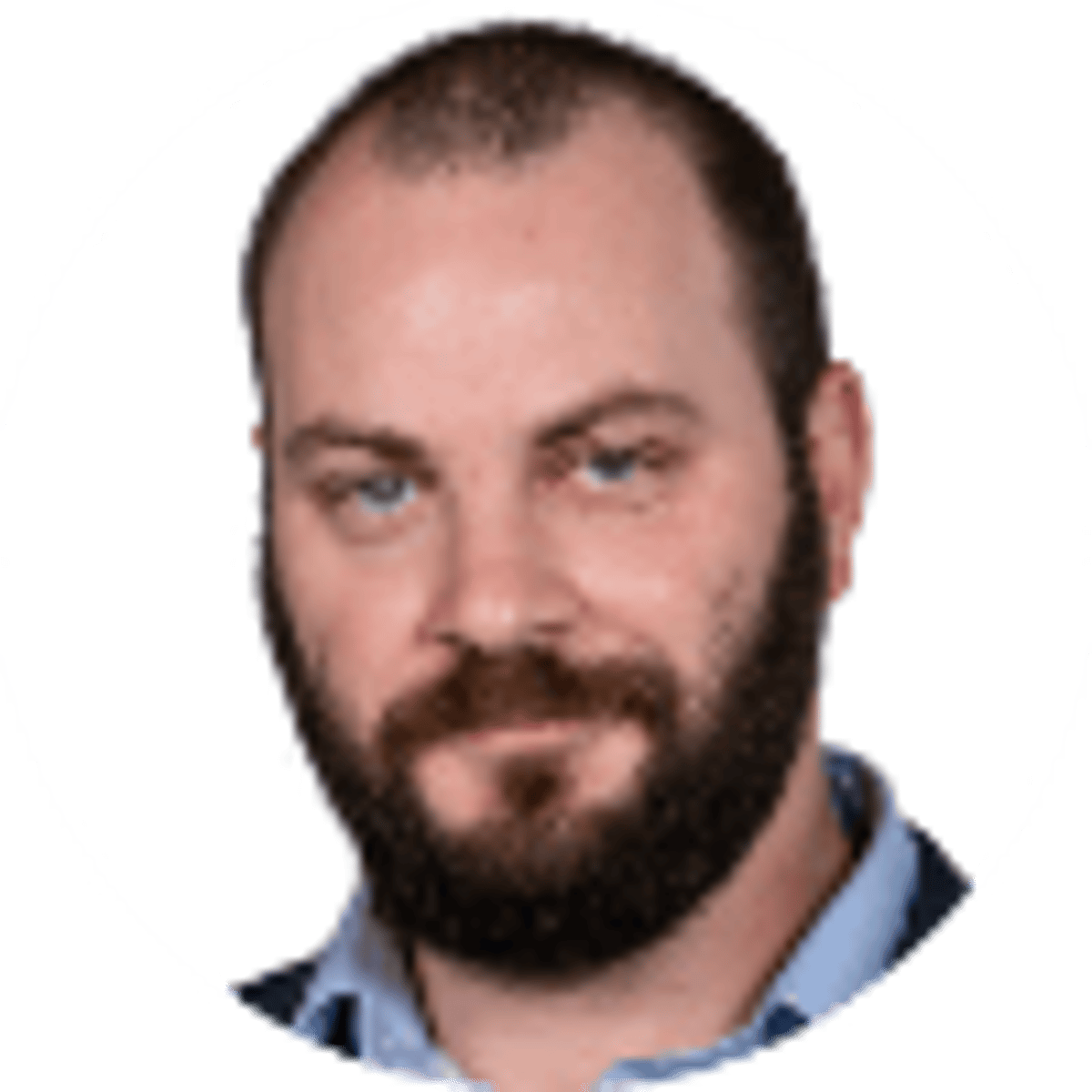 By Dan Kilbridge | | 4 mins
Harmon: PGA Players Should Put Up Own Money In Match Play
55
PLAYERS REDEEMED TODAY!
There's nothing like the back-and-forth swings of match play golf, particularly the risk-reward aspect on key shots as things come down to the wire. But the players at this week's World Golf Championships-Dell Technologies Match Play don't actually risk much of anything on a personal level.
The last-place finisher among the field of 64 will earn roughly $50,000 just for showing up. Players don't even risk the embarrassment of a Wednesday loss and first-round exit anymore – the Tour recently adopted a three-match round robin format to start in order to avoid sending the top stars and biggest TV draws home after just one day. But what if the players actually did have a personal stake in this week's matches, beyond the accumulation of FedEx Cup Points?
Count Claude Harmon III, coach of World No. 1 Dustin Johnson, as one of those who would like to see a little more betting action on Tour. The son of legendary instructor and former Tiger Woods coach Butch Harmon, Claude has an idea to spice things up with a match that would really get the blood pumping.
The Tour is missing out on having an actual real match between players that bring their own money and say, 'We're going to gamble for our own money today. We're going to put up our own cash and play for our own cash,'" Harmon told Bookies.com.
"I think that'd be great," Harmon added. "The public would love to see guys betting on it. My dad played the Tour and said there were always money games in the practice rounds, so I think it's always been a part of the sport."
---
CHECK OUT: Complete Golf Odds From Top Online Sportsbooks
---
Mickelson's Legendary Money Matches
Phil Mickelson's Tuesday money matches are still legendary in golf betting circles, even if most players are extremely tight-lipped about cash changing hands on the course. Mickelson and Woods tried to recreate the money game atmosphere with their 2018 "The Match" in Las Vegas, a made-for-TV spectacle at swanky Shadow Creek Country Club with Mickelson taking home the $9 million prize in a playoff win.
Of course, that money was put up by sponsors. Later variations of the match format included amateurs such as Steph Curry and Peyton Manning, with all the money going to charity.
These have been fun but laid-back affairs. Having these superstars actually stake themselves in a winner-take-all match would take the intensity to a completely different level – not to mention the interest it would attract from bettors and the numerous in-game wagering opportunities that would be available.
---
For great expert golf picks for the Masters from our team of handicappers, check out bookiesEDGE:
---
PGA Tour Already Embraces Gambling
The Tour has been out front on gambling in recent years as the practice became legal in more states across the country. Commissioner Jay Monahan has secured betting partnerships with BetMGM, FanDuel and PointsBet, among others, and the Tour is working with operators to distribute its new advanced stats system that plays a crucial role in live betting.
Harmon applauded Monahan's forward-thinking in recent years on gambling, even if some in the sport still have a long ways to go when it comes to embracing the longstanding practice of gambling on golf.
"He has to look at what's happening with gambling and fantasy and things like that," Harmon said of Monahan. "We all go to the (British Open) every year in the UK where betting is legal. You can go and you can do all the match bets, so to think one week a year where there are no problems and there are people betting on it, that isn't going to trickle down?
A lot of it is somewhat parochial old-school thinking … we're all supposed to pretend that gambling isn't legal? There's a point spread every week in the NFL, but gambling is not legal unless it's in Vegas? That doesn't make any sense to me."
The Tour is slowly starting to come around in that respect, with gambling now an acceptable, legal practice in more than 20 states.
Players are already competing for cash this week at the Tour's lone Match Play event on the calendar. Why not give those already inclined to gamble on themselves a chance to put a six- or seven-figure bet on the line in a true televised money match?
You can bet that the interest level on the course and in sportsbooks across the country would be off the charts.
About the Author

Handicapper Dan Kilbridge writes about college football, MLB and other sports for Bookies.com after spending three years covering Tiger Woods' comeback and the PGA for Golfweek.