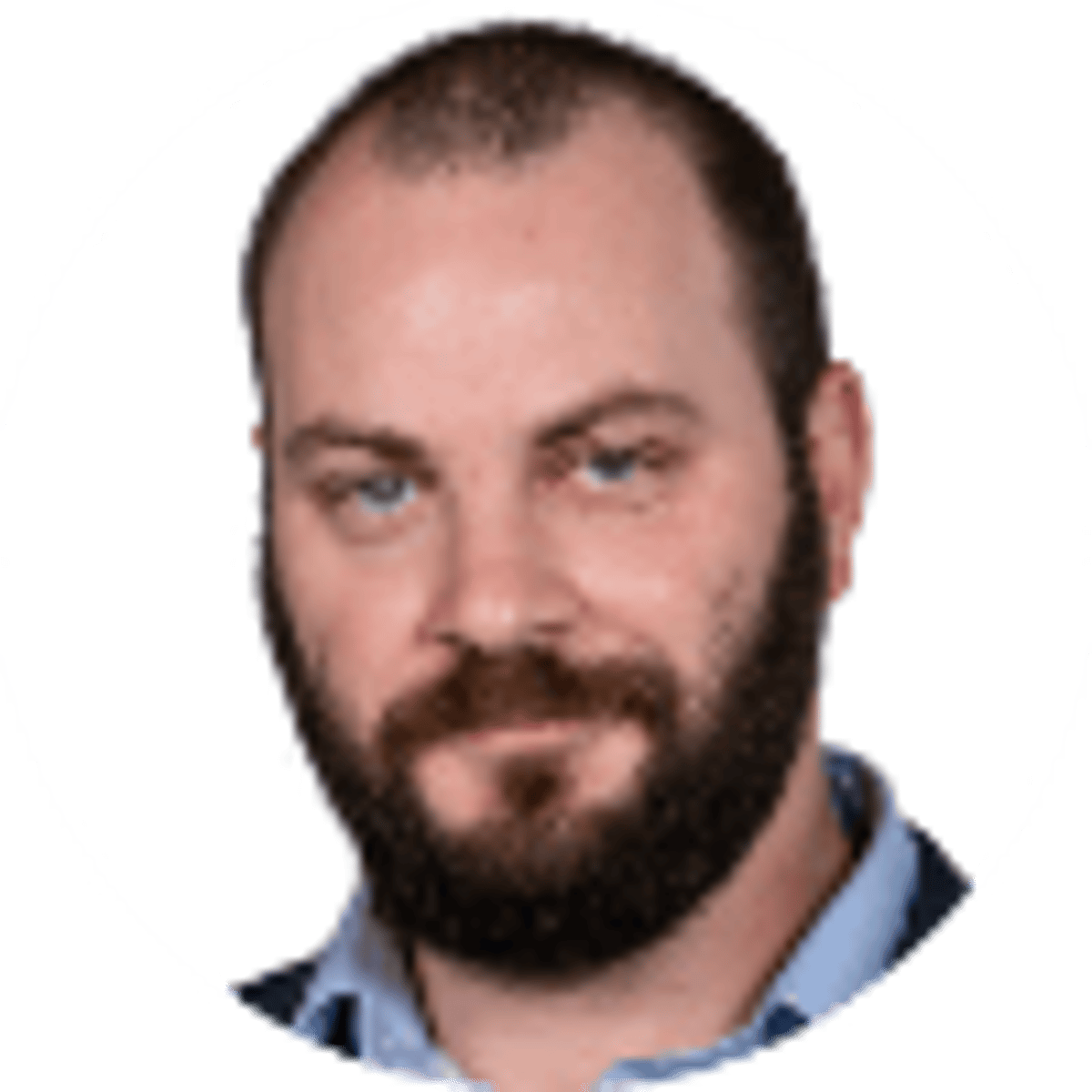 By Dan Kilbridge | | 14 mins
Tiger Woods Odds: 2022 PGA Championship, U.S. Open & British Open
Tiger Woods made his major return in 2022 after more than 500 days away from competitive golf. The 15-time major winner ended an 11-year drought with his victory at the 2019 Masters and now sits just three majors behind the all-time leader, Jack Nicklaus.
His first foray back into major golf came with mixed results. Woods made the cut in his return to Augusta National – a remarkable achievement given the circumstances – and ultimately looked worn out over the weekend for a solo 47th finish.
Whenever Woods tees it up at a major, millions of eyeballs and thousands of golf betting tickets are sure to follow.
Woods' comeback will be the talk of the golf world all year, never more so than when he takes the tee at a major championship. And he's always a liability for sportsbooks and betting apps these days, as oddsmakers must weigh his chances in comparison with massive public interest.
Tiger Woods Odds to Win Golf's Four Major Championships
| Tournament | Odds/Result | Best Sportsbook |
| --- | --- | --- |
| 2022 Masters | +5000/47th | FanDuel |
| 2022 PGA Championship | +6600 | BetMGM |
| 2022 U.S. Open | +4000 | BetMGM |
| 2022 British Open | +5000 | FanDuel |
Woods' odds are current as of publication. Check out the latest golf futures here.
Tiger Woods 2022 PGA Championship Odds
Dates: May 19-22, 2022
Course: Southern Hills Country Club, Tulsa, Oklahoma
Tiger Woods odds to win:+6600
Woods' solo 47th finish at the 2022 Masters definitely gave oddsmakers something to consider entering the PGA. The 46-year-old was just four shots off the lead after a 1-under 71 in the opening round at the Masters, and he provided plenty of spectacular moments in his return to Augusta National.
Handicappers initially shortened his odds for the PGA Championship as a result, with Woods moving from +5000 to +4000 directly after his performance at the Masters. Perhaps sportsbooks expected to see one more start from Woods before he arrived at Southern Hills – his betting odds have since dropped to +6600 entering the week.
Woods has four career PGA Championship wins, most recently going back-to-back in 2006-2007 – the latter of which was also the most recent major held at Southern Hills.
However, it's also been his worst major championship of late with three missed cuts in his last five appearances, including a rough one at the 2019 PGA Championship at Bethpage. But his 2018 Sunday charge at Bellerive and resulting solo second was a defining moment in his comeback from spinal fusion surgery and helped spark the 2019 Masters win.
Woods also had one of his best 2020 performances at the PGA Championship at Harding Park, finishing strong for a T-37.
The PGA Championship generally has an easier setup than other majors and yields lower scores. While Woods proved in 2018 he can still hang in a birdie-fest, going 14-under for the week, he tends to do better with difficult setups that require a golfer to think their way around the course and hit a variety of shot shapes.
However, this could be an extremely difficult week at Southern Hills if the wind picks up. It could certainly feature lower scoring than we've seen in recent PGA Championships. The question is what kind of toll a course this long and this breezy will have on Woods physically in his first two rounds, which he'll play in a superstar pairing alongside Jordan Spieth and Rory McIlroy.
Woods is +6600 to win at Southern Hills per the latest PGA Championship odds.
---
Tiger Woods 2022 US Open Odds
Dates: June 16-19, 2022
Course: The Country Club, Brookline, Massachusetts
Tiger Woods odds to win: +4000
Woods has three career U.S. Open titles. He last took home the trophy while playing on a broken leg and torn ACL in the 2008 U.S. Open at Torrey Pines, considered by many to be his best major championship win ever.
Woods has never teed it up for a stroke-play tournament at the Country Club, but he was part of the winning 1999 U.S. Ryder Cup team despite a 1-3-1 record for the week.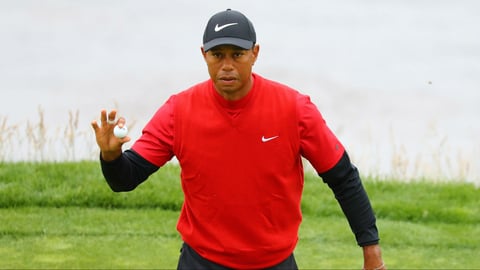 Woods had a rough go in the 2020 U.S. Open, missing the cut at Winged Foot after a second-round 77. He grinded his way to a T-21 at the 2019 U.S. Open at Pebble Beach and hasn't finished in the top 20 since 2010.
His betting odds at DraftKings reflect that, with Woods sitting at +5000 well behind favorites like Jon Rahm (+900), Brooks Koepka (+1400), Bryson DeChambeau (+1400), Dustin Johnson (+1400) and Rory McIlroy (+1400).
---
Tiger Woods 2022 British Open Odds
Date: July 14-17, 2022
Course: St. Andrews, Fife, Scotland
Tiger Woods odds to win: +5000
It wouldn't get any better than a competitive Woods teeing it up at the 150th British Open at the Old Course, golf's most iconic venue and the site of two of Woods' three British Open victories.
Woods will be aiming for his fourth Claret Jug and first since he went back-to-back in 2005-2006. He missed the cut while dealing with several then-undisclosed injuries during the 2019 British Open at Royal Portrush but fared great in 2018 at Carnoustie, briefly taking the final-round lead and finishing T-6.
Woods will be 46 when he tees it up in this one and is looking to become the oldest British Open champion since Old Tom Morris did so at age 46 back in 1867.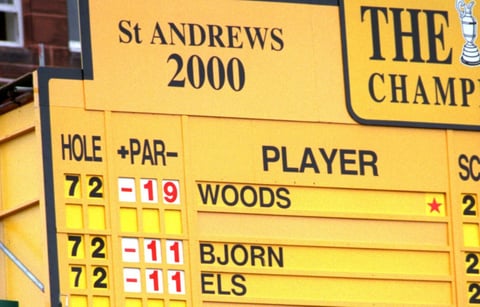 He still has all the creativity and shot shapes required at a British Open. He's clearly passionate about links golf and loves the added strategy element. Slower greens than you'd find stateside have given Woods trouble in recent years, as he prefers faster putting surfaces. But a generally conservative strategy off the tee has served him well at past British Opens and takes the pressure off his driver. That's more important now than ever.
---
Tiger Woods 2022 Masters Odds
Dates: April 7-10, 2022
Course: Augusta National Golf Club, Augusta, Georgia
Tiger Woods odds to win: +5000
While he didn't contend for a green jacket over the weekend, Woods beat the odds simply by showing up to Augusta National for the 2022 Masters. He was listed at +5000 having not played a competitive tournament round in more than 500 days and started strong, sitting just four shots off the lead after a 1-under 71 in the opening round.
Woods was +3300 teeing off for Round 2 and found himself battling just to stay on the right side of the cut line after making bogey on four of his first five holes. Woods dug deep and played his last 13 holes in 2-under par to safely make the weekend – cashing all those who bet Woods to make the cut at -115 odds.
Woods faded over the weekend with back-to-back rounds of 6-over 78. The physical demands after so much time away from tournament golf clearly took a heavy toll, and Woods will need plenty of recovery time before his next start. But there were promising signs throughout the weekend, none more so than the way in which Woods battled to successfully make the cut when he didn't have his game. While there were some big short-game struggles over the weekend, the swing looked good throughout and Woods gave plenty of reasons to believe he's still capable of winning tournaments.
---
Woods Has Come Back Before
The 15-time major winner made an improbable comeback not long ago when he returned from spinal fusion surgery in 2018 and eventually became the second-oldest player to win the Masters when he ended a long major drought in 2019 to win again at Augusta National at age 43.
Now, Woods said he likely won't play a full Tour schedule ever again. He's just hoping to get healthy enough to pick and choose his spots. He was already scaling way back on practice time and tournament appearances for a number of reasons prior to the crash, among them the desire to spend more time with his teenage children.
He's also realistic about what the comeback process would look like.
"I don't foresee this leg ever being what it used to be," Woods said. "Hence, I'll never have the back what it used to be. And the clock is ticking. I'm getting older, not getting younger."
Woods said he doesn't have any desire to ramp up for multiple events and regular Tour stops each season, especially now. He will be 46 years old for the 2022 Masters and is still three career major victories behind Jack Nicklaus' all-time record of 18 wins. His past injury-related back and knee operations are in the double digits.
That's all understood and Woods harbors no illusions of becoming the player he once was. But thinking of the player he could be again following another year-long absence – one whose swing is tailored around his physical limitations rather than abilities – is enough to trigger plenty of excitement ahead of the 2022 major schedule.
"If you practice correctly and you do it correctly, I've come off of surgeries and come off of long layoffs and won or come close to winning before," Woods said. "I know the recipe for that. I just need to get to a point where I feel comfortable enough where I can do that again."
Tiger Woods Odds FAQs
When is the 2022 Masters?
The 2022 Masters was held from April 7-10.
What are Tiger Woods' odds to win the Masters?
Tiger Woods went off at +5000 to win the Masters in 2022, but he finished 47th overall.
When is the 2022 PGA Championship?
The 2022 PGA Championship will be held from May 19-22.
What are Tiger Woods' odds to win the PGA Championship?
Tiger Woods is currently +6600 to win the PGA Championship.
When is the 2022 US Open?
The 2022 US Open will be held from June 16-19.
What are Tiger Woods' odds to win the US Open?
Tiger Woods is currently +4000 to win the US Open.
When is the 2022 British Open?
The 2022 British Open (Open Championship) will be held from July 14-17.
What are Tiger Woods' odds to win the British Open?
Tiger Woods is currently +5000 to win the British Open.
Where can I bet on Tiger Woods odds?
You can bet on a whole host of Tiger Woods betting markets at any licensed, regulated sportsbook in a state that has legal sports betting. You just need to be physically located in the state to bet.
About the Author

Handicapper Dan Kilbridge writes about college football, MLB and other sports for Bookies.com after spending three years covering Tiger Woods' comeback and the PGA for Golfweek.