By Matt Cooper | | 5 mins
Who Will Be the Top European Finisher at US Open 2019?
17
PLAYERS REDEEMED TODAY!
Ahead of 2010 the U.S. Open was not a tournament in which Europeans excelled.
Indeed, Tony Jacklin (in 1970) had been the only post-war winner from the continent and Pebble Beach (the location both that year and this) was another negative for the Euros.
The course hosts the PGA Tour's annual AT&T Pro-am and experience playing it mattered: the first five U.S. Opens it hosted were all won by golfers who had already claimed victory on the course in the regular tour event.
All that changed nine years ago as Graeme McDowell lifted the trophy and he would be succeeded by compatriot Rory McIlroy, followed by Justin Rose winning in 2013 and Martin Kaymer in 2014.
The 2010 U.S. Open was also curious in that McDowell was followed home by Gregory Havret and Ernie Els – all three of them were winners of the Scottish Open at Loch Lomond, as was Kaymer (eighth) and even Mickelson (fourth) had lost a play-off there.
Alas Loch Lomond is no longer on the European Tour schedule, but European golfers have, in the last 20 years, become PGA Tour regulars and therefore plenty boast Pebble Beach experience.
Fans of golf betting will have some options outside the U.S. and Europe to think about, even though it's going to be tough for anyone to beat Brooks Koepka.
Best European & International US Open Bets to Consider
Paul Casey
Although the conditions are very different in June to January/February even seasonal Pebble Beach form has proved important. Jack Nicklaus (in 1972) and Tiger Woods (in 2000) won both events, Jeff Sluman (1992) was second in both of them and Dustin Johnson, who won the Pro-am in 2010, and was leading the U.S. Open by three after 54 holes.
Can Casey add to this crop?
He was leading by three heading into the final round in February and although Phil Mickelson passed him the Englishman later gushed: "It's been a treat, I've been given a close up look at Phil shooting a great number and how to win."
He has five top five finishes in his last ten completed starts and is +4000 to win.
Shane Lowry
A winner this season in the Abu Dhabi Championship, the Irishman has discovered some exceptional form in recent weeks Stateside.
That run began with third at Harbour Town, took in a fast-finishing eighth in the PGA Championship and concluded with second last week at Hamilton. Those three results hint at a good week beyond the mere numbers.
The first is a blustery seaside course, the second a major, the third on Poa Annua greens (an important consideration – plenty of golfers struggle on them). All bases covered for this week's test? He's +5000 to win.
Rory McIlroy
The one factor missing for the Northern Irishman this week is course form.
If he were to win this week he would be the first U.S. Open winner at Pebble Beach to have never made a top 10 on the course in the past (he missed the cut in this event in 2010 and also at the 2018 AT&T Pro-Am). But anyone who witnessed the way he closed out last week's Canadian Open could not help but be in awe of a special talent.
His game is rarely anything but supreme from the tee, but last weekend in particular his short irons were dialed in and his putter hot (moreover he won on Poa Annua grass). McIlroy is a good enough golfer to eschew trends such as course form and can be backed at +800 to win.
Best Bet Outside Europe & U.S.
Prior to the McDowell-inspired burst of European success, the international contingent had taken it to the Americans in this tournament. Between Ernie Els' win in 1994 and Angel Cabrera's in 2007 no less than seven of 14 winners came from outside the U.S. and Europe.
Who can relight that fire this week?
Jason Day
The Aussie has a reputation for being something of a hypochondriac, but he is also a confirmed specialist on Californian seaside courses with Poa Annua grass greens.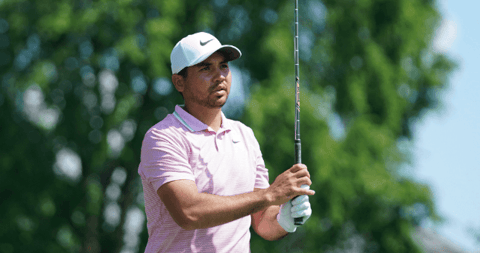 He owns six top six finishes at Pebble Beach (three of them in his last three starts) and is a two-time winner at Torrey Pines. He also boasts a fine championship record having claimed five top 10s in eight starts, a run that includes a pair of runner-up finishes.
He was fifth in the Masters having led at halfway and is +3500 to win.
About the Author
Matt Cooper has been a golf journalist for more than a decade, covering every aspect of the sport for a wide range of publications, including Sky Sports, NBC, Golf365 and ESPN.