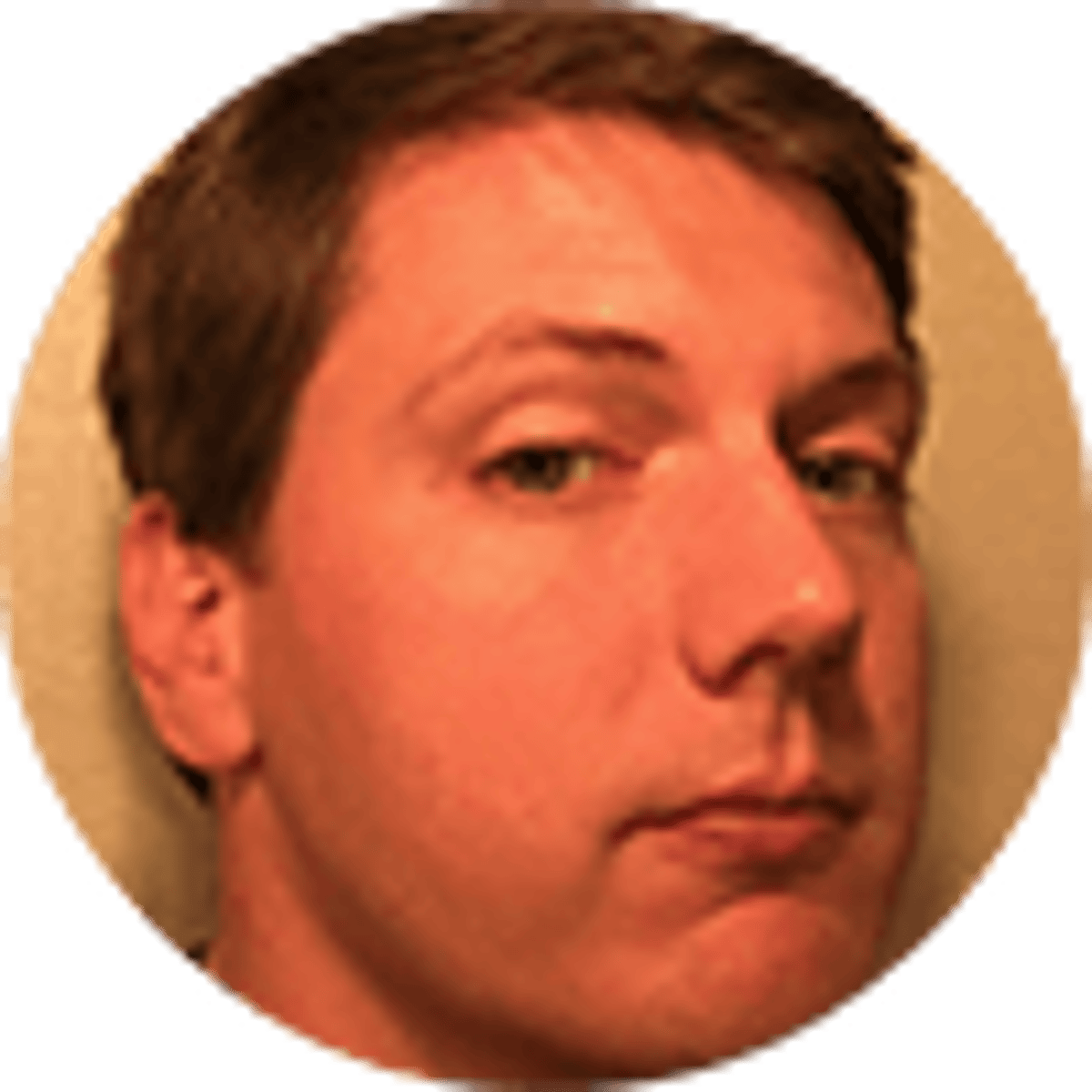 By Jed Meshew | | 21 mins
UFC 251 Odds, Tips & Predictions For 1st Fight Island Bouts
Perhaps no fighter in UFC had a better 2019 than Jorge Masvidal.
Masvidal, who got his start in the backyard fights of Kimbo Slice, spent much of his career as a talented but unheralded "also-ran". But in 2019, the Cuban-American fighter broke out in a way few fighters ever do. First he knocked out former welterweight title challenger Darren Till. Next, Masvidal put his name on the map in a major way by knocking out Ben Askren with a flying knee in 5 seconds, the fastest finish in UFC history. Then, Masvidal cemented his Fighter of the Year campaign by stopping Nate Diaz.
That win capped off an incredible year for Masvidal and set him up as the next title challenger at 170 pounds. But rumors began to circulate that Masvidal was asking for more money — and those rumors were confirmed when Masvidal began publicly calling out the UFC for their fighter pay. He even asked for his release.
The UFC responded by instead booking welterweight champion Kamaru Usman against top-ranked contender Gilbert Burns, a fine fight but not one the public demanded. And as of last week, that fight was still on the menu for this weekend's upcoming UFC 251. But fate has a funny way of intervening when you least expect it.
Late last week, it was announced that Burns had tested positive for COVID-19 and would be pulled from Saturday's event. Within minutes of the announcement, "Gamebred" showed just where he got his name from, throwing his name out as a possible late replacement opponent for Usman.
Breaking: Gilbert Burns and both his cornermen have tested positive for COVID-19 and the #UFC251 main event vs. welterweight champ Kamaru Usman is OFF. https://t.co/Q0yDprVZfI

— Mike Bohn (@MikeBohnMMA) July 4, 2020
This time, apparently, the UFC was willing to meet Masvidal's price. After passing coronavirus testing, Masvidal will be challenging Usman for the welterweight title at UFC 251, presenting some interesting UFC betting options. Finally, one of the most anticipated fights of the year will be taking place at Fight Island in Abu Dhabi, United Arab Emirates.
Fight Island UFC 251 Odds & Picks
| Matchup | Bet It At |
| --- | --- |
| Jorge Masvidal (+230) over Kamaru Usman (-300) | FanDuel ➜ |
| Alexander Volkanovski (-230) over Max Holloway (+180) | PointsBet ➜ |
| Jose Aldo (+200) over Petr Yan (-250) | Unibet ➜ |
| Jessica Andrade (+170) over Rose Namajunas (-200) | FOX Bet ➜ |
| Paige VanZant (+525) over Amanda Ribas (-835) | Unibet ➜ |
| Jiri Prochazka (+140) over Volkan Oezdemir (-170) | bet365 ➜ |
| Muslim Salikhov (-120) over Elizeu Zaleski dos Santos (-105) | PointsBet ➜ |
| Makwan Amirkhani (-188) over Danny Henry (+162) | bet365 ➜ |
| Leonardo Santos (-190) vs. Roman Bogatov (+150) | Unibet ➜ |
| Raulian Paiva (-188) vs. Zhalgas Zhumagulov (+135) | FOX Bet ➜ |
| Karol Rosa (-240) vs. Vanessa Melo (+185) | Unibet ➜ |
| Davey Grant (+145) over Martin Day (-185) | PointsBet ➜ |
Odds current as of publication
Kamaru Usman-Jorge Masvidal Betting Tips
Don't let the odds fool you, Usman vs. Masvidal is a legitimately excellent welterweight title fight. Usman is a dominant champion who has improved every time out and is in the prime of his career. A former NCAA Division II wrestling champion, "The Nigerian Nightmare" brings a suffocating style of grappling-based pressure and combination boxing. He has fast hands and natural power and the threat of the takedown makes him dangerous on the feet.
And Masvidal has been an elite fighter for more than a decade. The short-notice nature of the fight favors him because Usman had been preparing for Burns, a vastly different style of fighter. Masvidal has elite defense on his feet (both standing and wrestling) and some of the best fight IQ in the sport. His recent run of success has come by marrying those attributes with an improved killer instinct and added power in his strikes.
In the end, this is a closer fight than the odds indicate. Masvidal has a real chance to pull the upset with his superior striking, so taking Masvidal straight at +230 with FanDuel ➜ is a worthwhile bet. That being said, if you do favor Usman to win, it's highly unlikely that the champion will stop the extremely durable challenger. A bet on Usman by decision at +150 with FanDuel is also pretty good.
Alexander Volkanovski-Max Holloway Betting Tip
The co-main event on Fight Island is a featherweight title rematch of UFC 245. Their first fight saw Alexander Volkanovski upset Max Holloway with a clinical performance. The simple fact is, things haven't changed since then.
Holloway is a great fighter, with a style to give many fighters fits. But Volkanovski's game, athleticism, preparation and in-fight adaptability are incredibly hard for Holloway to match. It was a close fight the first time but Volkanovski packed more punch, more craft, and made more adjustments as the fight wore on.
I see nothing to suggest things will change for this outing. Plus, Holloway is is fairly old in fight years and his best days might be behind him already. I like Volkanovski to retain his title and he's decent parlay fodder, though I'd be more interested in the prop bets for "wins by decision" when those come out. Take Volkanovski at -230 with PointsBet ➜.
Peter Yan-Jose Aldo Betting Tip
This pick may be wishful thinking but of all the possible opponents Jose Aldo could have gotten for a bantamweight title shot, Yan is the most favorable. Yan is a powerful puncher with a high work rate but he's not nearly as fast as some of the other top bantamweights and his boxing-centric attack will make him vulnerable to Aldo's expert defense and counters.
Aldo is on his last legs as an elite fighter, but the true featherweight GOAT still has more than enough craft and guile to make the relatively unproven Yan work for it. Given the wide odds, I like the underdog here. Bet on Aldo at +200 with Unibet ➜ .
---
CHECK OUT: The top sportsbooks in New Jersey | Pennsylvania | Colorado | Indiana
---
Jessica Andrade-Rose Namajunas Betting Tip
It's rare to see a rematch where the winner of the first fight is a sizable underdog but here we are. When Andrade and Namajunas fought the first time, I thought Andrade was a live dog, and that thinking remains the same.
The rematch we've been waiting for! ? How does this one end?#InAbuDhabi @VisitAbuDhabi #UFC251 pic.twitter.com/FJDFNZvpJT

— UFC (@ufc) July 2, 2020
Yes, Namajunas looked better in their fight, right up until she was knocked unconscious, but that's the game you play when you step into the cage with Jessica Andrade. I do favor Namajunas slightly with the bout being only three rounds, but the value is still all on the underdog here. Take Andrade at +170 with FOX Bet ➜ .
Amanda Ribas-Paige VanZant Betting Tip
Amanda Ribas is the better fighter and will likely win this bout, but these odds are absurd. Even if Paige VanZant is contemplating leaving the UFC, Ribas should not be this big a favorite over anyone, especially someone who is as physically talented and tough as VanZant. At such a high number, VanZant is worth a small value play at +525 with Unibet ➜.
---
Signup to receive your daily tips & picks
Get exclusive offers, expert picks and reviews
---
Volkan Oezdemir-Jiri Prochazka Betting Tip
Oezdemir is the favorite here largely because he's the more well-established name. "No Time" has been in the UFC for a number of years and even fought for a title. But Prochazka is no joke. The Czech fighter has not faced the same level of competition as Oezdemir, but he has been absolutely obliterating the decent competition he has faced lately. Prochazka should probably be a slight favorite here so getting him at plus money at +140 with bet365 ➜ is good value.
Elizeu Zaleski dos Santos-Muslim Salikhov Betting Tip
This is a bout between talented welterweights in a stacked division but the odds seem to be giving dos Santos far too much credit. Yes, he has accomplished more inside the UFC but Muslim Salikhov is the better fighter and has more ways to win. Salikhov is a good straight bet at -120 with PointsBet ➜.
Makwan Amirkhani-Danny Henry Betting Tip
Amirkhani is a moderate favorite here with good reason. Inside the UFC, "Mr. Finland" has only lost to top-shelf featherweights and Danny Henry doesn't quite rise to that status. The odds here are close to good though so keep him as parlay fodder. Bet on Amirkhani at -188 with bet365 ➜ .
IT IS DONE. ?@MakwanAmirkhani can finish a night in seconds!#InAbuDhabi @VisitAbuDhabi #UFC251 pic.twitter.com/g9lRJeJDsM

— UFC (@ufc) June 30, 2020
Leonardo Santos-Roman Bogatov Betting Tip
Santos is 40 years old with a troubling injury history. He has a more established record but that's still a lot of odds for a man who is ancient by division standards. Pass on this bout or bet the underdog here.
Raulian Paiva-Zhalgas Zhumagulov Betting Tip
The flyweight division is a crapshoot anywhere but with the most established names. Pass on this.
Karol Rosa-Vanessa Melo Betting Tip
Karol Rosa did not impress in her debut with the promotion but Vanessa Melo just isn't UFC caliber. Rosa should win but this is another bout to pass on.
Davey Grant-Martin Day Betting Tip
Day is the better athlete but Grant has a chance with his grappling and submission skills. The Brit is a live dog. Bet on Grant at +145 with PointsBet ➜ .
UFC 251 Date, Time & Where You Can Watch
UFC 251 will be held Saturday, July 11, beginning at 6 p.m. ET. In the United States, the event will stream live on Pay-Per-View, exclusively through ESPN+.
There are eight undercard fights scheduled, followed by a five-fight main card.
How Fight Island Came To Be
Even with the rapid change in its main event, UFC 251 is still the biggest fighting event of the year. It marks the debut on Fight Island, the brainchild of UFC President Dana White, for the promotion. Early in the COVID-19 pandemic, White was obsessed with continuing to hold events when every other major sport was closing up shop.
White said early in the pandemic during an interview that he was "buying an island" to host fights on, outside the purview of athletic commissions. What could have been a throwaway line of hubris was then picked up by people imagining the UFC's own private Kumite and it snowballed from there, with even John Oliver getting in on the fun.
After months of speculation and planning, White ultimately revealed "Fight Island" to be Yas Island in Abu Dhabi, where three previous UFC cards have been held. Though not as exotic and imaginative as many had hoped, the event has still been receiving special promotional push and figures to be one of the most unique UFC events in some time, if nothing else.
UFC 251 features three world title fights plus a host of other bouts that could easily headline Fight Night events. On paper, it's still one of the most stacked events of the year. Having it all take place under the backdrop of the UFC's most interesting promotional setting in some time will make for a can't-miss event.
About the Author

Jed Meshew writes about MMA for Bookies.com. Jed has written for a number of sites over the years, including BloodyElbow.com, FightOpinion.com and MMAFighting.com.