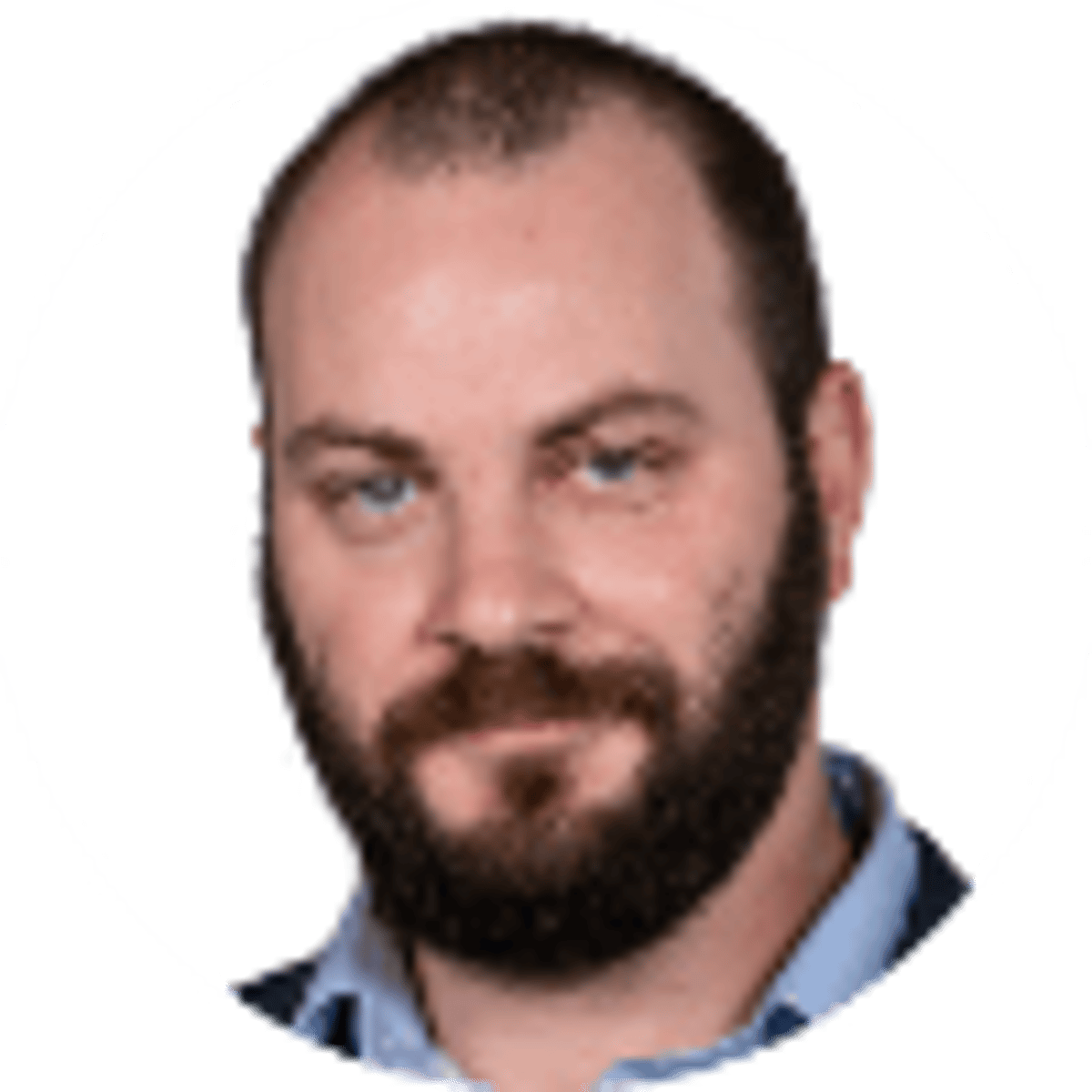 By Dan Kilbridge | | 8 mins
Coming to Indy for NCAA Tournament? Here's How & Where to Bet
52
PLAYERS REDEEMED TODAY!
We've never seen a March Madness quite like this. Nor has the state of Indiana, which will become the college basketball betting capital of the world in the coming weeks as every NCAA Tournament game is played in the greater Indianapolis area.
While Las Vegas used to be the one and only destination for legal NCAA Tournament betting, those making the trek to Indianapolis this month will be able to legally bet on every single game – whether they're sitting in the stands or posted up at a local watering hole.
Indiana has been a legal sports betting state since 2019, creating a dream scenario for visitors with every single game being played in the state for the first time. And with legal mobile wagering, every bar, restaurant, hotel room and bleacher section can become your personal sportsbook.
It's a dream sports betting scenario, and it's about to unfold in epic fashion across one city. While there are several retail options for March Madness betting in Indianapolis, the majority of NCAA Tournament betting in Indianapolis will be done with mobile betting and online sportsbooks, for which new bettors can easily get signed up before the ball is tipped and March Madness officially gets underway.
Here's everything out-of-towners need to know about betting the 2021 NCAA Tournament in the state of Indiana, including the top online sportsbooks, how to register and deposit, tips on maximizing your welcome bonuses and more.
Top Indiana NCAA Tournament Online Sportsbooks
How to Sign Up With An Indiana Online Sportsbook
Fans traveling to Indianapolis for March Madness can get a jump start by registering at legal online sportsbooks before they head to Indiana. The first step is to pick the best sportsbook for you. Take a look around at the top legal options in Indiana such as DraftKings, BetMGM, PointsBet, FanDuel and Bet Rivers. See how you like the user experience and check which types of bonus offers, promotions the various books are offering for March Madness. You will find a ton.
Some sportsbooks offer a matched deposit, meaning they'll match your initial deposit up to a certain amount and percentage to instantly increase your bankroll. Some could have a risk-free first bet up to a certain amount. That means if you win your first wager, you'll get paid out. But you won't lose anything if the bet doesn't hit – you will receive that initial bet back as a free bet.
Others offer odds boosts or altered point spreads, which drastically alter the point spread or moneyline in your favor for a great chance at an early profit. Make sure to look into these bonus offers and read the fine print – some may only exist on a short-term basis or require bets within a set period of time, so you won't want to sign up for those too far in advance of your trip to Indy.
PRO TIP: Don't limit yourself to one online sportsbook. You can sign up to as many as you want and collect welcome bonuses from each one! Then when it comes time to bet, shop your sportsbooks for the best college basketball odds.
To register at an Indiana online sportsbook, you will need to set up an account. You will be asked to provide some personal information, including your name, home address, email and the last four digits of your Social Security number. You may also be asked to provide a copy of a state-issued ID or passport. The good news is it's totally safe because these are all legal sportsbooks, so you don't have to worry about your private info falling into the wrong hands.
Once you've signed up, simply pick the best payment method that works for you. Most top online sportsbooks in Indiana accept debit/credit cards such as Visa, as well as PayPal, Play+ and bank transfers.
After completing registration, you won't actually be able to start placing bets until you are within Indiana state lines. However, that gives you plenty of time to study the board and prepare for NCAA Tournament betting glory. You should also check out our expert college basketball picks.
And don't worry about cashing out before you leave town! While you won't be able to place bets from states in which sports betting isn't legal, you'll still be able to withdraw your winnings when you get home.
What to Look for When Picking an NCAA Tournament Betting Site
For those new to betting, here are some of the things to look for when picking an online sportsbook.
Betting Options: Every legal online sportsbook in Indiana will offer point spreads, moneylines and totals. That's standard. However, some sportsbooks might have a larger selection of futures bets, player props, team totals, etc. Figure out what types of bets you think you'll want to place and make sure those are available at a given sportsbook before making your first deposit.
Bonus Offers/Promotions: Almost every online sportsbook will have significant bonus offers and promotional offers. New bettors should take advantage of these offers before placing wagers on the NCAA Tournament. Things like matched deposits, referral bonuses and odds boosts are a great way to increase your bankroll, so take advantage of these totally free, legal promotional offers.
Ease of Use: While all online sportsbooks might appear similar, each one is unique and provides a slightly different user experience. Some are more mobile-friendly while others are best viewed from a desktop. Make sure to shop around and check out several different Indiana sportsbooks to find the one that makes the most sense for you.
---
---
Types of NCAA Tournament Bets
Are you a first-time bettor headed to Indiana? Here's a quick guide to some of the basic bets at your disposal:
Point Spread: Every game includes a point spread, such as North Carolina -3 vs. Purdue. This means North Carolina is favored by three points and you can bet that they will or will not beat Purdue by three points or more.
Moneyline: Moneyline means picking a team to win outright. Instead of a point spread, the moneyline is a number that indicates risk/reward. Indiana could be a +180 underdog in a game against Kansas. That means a $100 bet on Indiana would pay out $180 if the Hoosiers win the game. If Kansas is -200, that means you bet $200 to win $100.
Total: Sportsbooks will set a total for every NCAA Tournament game. The total could be 149.5 for a game between Gonzaga and Louisville. Rather than betting on a team, you're betting that the total points scored in the game will be more or less than 149.5.
Player Props: Rather than bet on a team or total, you can bet on individual player performance. Lines will be set for things like total points scored by a given player, meaning if you're traveling to Indy and know your team's shooting guard will thrive in an upcoming game against a 2-3 zone, you can bet specifically on his performance and total points scored.
In-Game Wagering: While point spread, moneyline and total bets are placed before tipoff, in-game wagering is offered throughout the entire game. You can bet live point spreads and totals on games already underway, which will be especially exciting for those in Indianapolis. Fans in the stands can react to the action in real time and place multiple bets during stoppages and TV timeouts. The betting action will be truly nonstop in Indy throughout March Madness.
Futures: NCAA Tournament sportsbooks will list futures odds throughout the month on teams to win the National Championship or make the Final Four. These odds will fluctuate after every round, with odds increasing or decreasing based on how things have played out on the court.
Are Indianapolis Bars and Restaurants Open for the NCAA Tournament?
Yes, they are. Indiana recently lifted several restrictions, which will allow bettors to watch March Madness games at dozens of bars and restaurants across Indianapolis. Bars can now operate at 50% capacity, while restaurants will be able to operate at 75% capacity. Indianapolis also eased up on its curfew and will allow bars and restaurants to remain open until 2 a.m.
Best Indianapolis Bars/Restaurants to Watch and Bet on the NCAA Tournament
The great thing about mobile betting is that you have access to March Madness betting 24/7 from anywhere within state lines. That means every bar or restaurant can now become your personal sportsbook in Indianapolis. So, while tickets will be extremely expensive and hard to come by for games at Mackey Arena, Assembly Hall, Hinkle Fieldhouse, Bankers Life Fieldhouse, Indiana Farmers Coliseum and Lucas Oil Stadium, the greater Indianapolis area has countless options for NCAA Tournament betting enthusiasts.
Kilroy's | 201 S Meridian St: This classic downtown sports bar is perhaps the most popular in Indianapolis and will be welcoming fans for the 2021 NCAA Tournament. Located just a few blocks from Lucas Oil Stadium, Kilroy's features a classic March Madness atmosphere with tons of TVs, a full food menu and plenty of colorful characters.
Coaches Tavern | 28 S Pennsylvania St: Another favorite downtown pregame gathering spot, Coaches Tavern is a lively spot featuring outdoor seating, full food menu and late-night music. It's also located in the heart of Indy a short walk away from several surrounding hotels.
Winner's Circle Sports Pub | 20 N Pennsylvania St: The Winner's Circle Sports Pub may be the best retail sportsbook option for those in downtown Indianapolis. The brand new operation includes dozens of TVs, a massive lounge and much more. While mobile betting is available everywhere, this is the place to be for visitors who want the true retail sports betting experience.
Slippery Noodle Inn | 372 S Meridian St: One of the most iconic watering holes in Indianapolis, the Slippery Noodle is known for its strong drinks, laid-back vibes and live blues music seven nights a week. It's also a favorite postgame spot for visiting fans to celebrate or drown their sorrows into the wee hours. There are also several rooms with multiple TV options for those who want to watch their bets play out.
Harry & Izzy's | 4050 East 82nd Street: Located just across the street from Bankers Life Fieldhouse, Harry & Izzy's offers fine dining in a more casual atmosphere with all the games on TV. The menu includes almost all the same options from adjacent St. Elmo Steakhouse, a more formal restaurant operated by the same ownership. It's a great place to try the world-famous shrimp cocktail and fill up before game time with high-end quality in a more relaxed atmosphere.
About the Author

Handicapper Dan Kilbridge writes about college football, MLB and other sports for Bookies.com after spending three years covering Tiger Woods' comeback and the PGA for Golfweek.