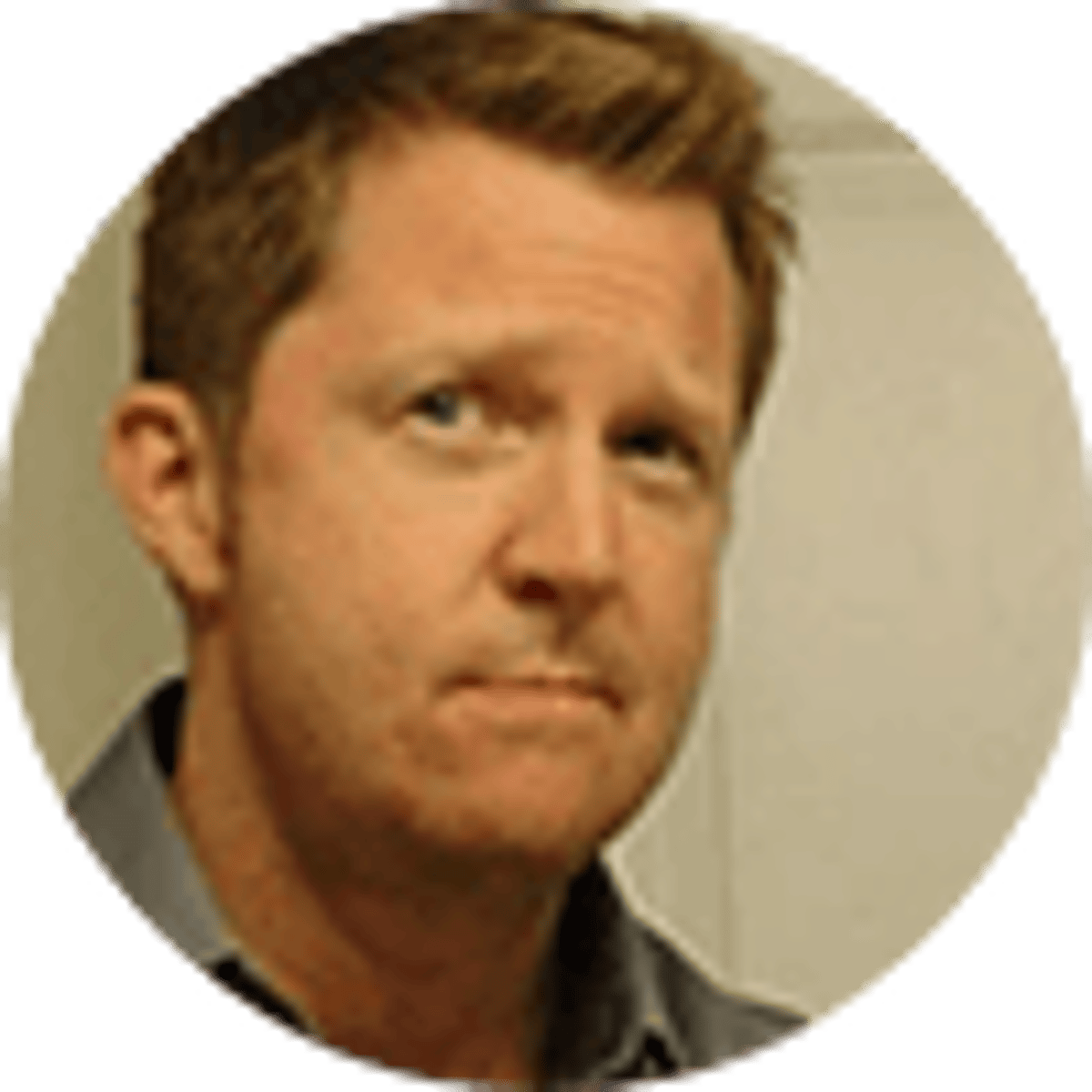 By David Caraviello | | 9 mins
How to Bet Every First-Round 2019 NCAA Tournament Game
3
PLAYERS REDEEMED TODAY!
It's here — madness, mania, basketball derangement syndrome, whatever you want to call it.
The NCAA Tournament is the craziest sports event of the year, with wall-to-wall games, the constant threat of upsets, and plenty of options for fans of college basketball betting.
In an attempt to bring a little order to the
March Madness lunacy, here are insights, spreads and picks for every game for your first-round NCAA betting pleasure. Note: We will add the four matchups once the First Four are complete.
Thursday's Games
No. 7 Louisville vs. No. 10 Minnesota (+5)
The Cardinals cratered at the end of the season, losing five of their last seven. Minnesota twice beat a good Purdue team, closed strong, and is the better team around the rim. Pick: Minnesota
No. 3 LSU vs. No. 14 Yale (+7.5)
The Bulldogs will run and gun behind a shooting guard who's bound for the NBA and a core of players who have been to the NCAAs before. LSU is searching with its head coach suspended for alleged involvement in the corruption scandal being investigated by the FBI. Pick: Yale
No. 5 Auburn vs. No. 12 New Mexico State (+6.5)
Auburn put everything together in an impressive SEC tournament run, coming on the heels of a very ragged regular season. New Mexico State has won 19 straight games and dropped a three-point decision at Kansas in December. Pick: New Mexico State
No. 4 Florida State vs. No. 13 Vermont (+10.5)
The Seminoles are long, tall, deep and athletic, and coming off an upset of Virginia in the ACC tournament. The Catamounts have one of the nation's more underrated players in forward Anthony Lamb, and enough to cover a double-digit spread. Pick: Vermont
---
No. 2 Michigan State (-18.5) vs. No. 15 Bradley
Cassius Winston and the Big Ten tournament champs are rolling, and have more than enough to dispatch outmanned Bradley despite losing guard Kyle Ahrens for the tournament to a leg injury. Pick: Michigan State
---
No. 4 Kansas vs. No. 13 Northeastern (+7)
Northeastern is a savvy bunch that shoots lots of 3, a bad matchup for a Kansas team that's struggled to defend from the arc. The Jayhawks have limited scoring options beyond Dedric Lawson, and have struggled away from home. Pick: Northeastern
No. 5 Marquette vs. No. 12 Murray State (+4.5)
It should be an offensive showcase between Marquette's Markus Howard and Murray State's Morant. But the Golden Eagles have lost five of six, and may not have the defense to contain one of the nation's best players. Pick: Murray State
No. 7 Nevada (-2) vs. No. 10 Florida
Nevada may have lost two of its last four, but this is still a squad that handled three Pac-12 opponents in the pre-conference season and has better athletes than Florida, which went 4-13 against teams in the tournament. Pick: Nevada
---
No. 2 Kentucky (-22.5) vs. No. 15 Abilene Christian
Welcome to the tournament, Abilene Christian! It promises to be a speedy debut appearance, going up against a Kentucky team with great balance and enough talent to win it all. Pick: Kentucky
---
No. 6 Villanova vs. No. 11 St. Mary's (+5.5)
The Gaels turned in one of the best tactical performances of the season, using slow-down ball to upend Gonzaga in the West Coast tournament final. Villanova will be more prepared, but the reigning national champs aren't the same squad of a year ago. Pick: St. Mary's
No. 2 Michigan (-15.5) vs. No. 15 Montana
Three losses to Michigan State aside, Michigan remains a team that plays tremendous perimeter defense and is great at dictating tempo. In its pre-conference season, Montana was barely competitive against even middling Power 6 opponents. Pick: Michigan
No. 7 Wofford (-3) vs. No. 10 Seton Hall
The Pirates have a star guard in Myles Powell averaging 24.5 points over his last six games. But a 3-point defense ranked 130th nationally will have its hands full with the Terriers and hot-shooting guard Fletcher Magee. Pick: Wofford
---
No. 3 Purdue (-13) vs. No. 14 Old Dominion
The Monarchs have a savvy backcourt, good non-conference victories over VCU and Syracuse, and a great defense. But the Boilers have all that and more, unless Carsen Edwards' back injury continues to linger. Pick: Purdue
---
No. 8 Syracuse (-2) vs. No. 9 Baylor
Tyus Battle, who missed the ACC tournament with a back injury, will be back for the NCAAs. That's good news for the Orange, which will throw that trademark zone at a Baylor team who's leading scorer has been battling a foot injury. Pick: Syracuse
No. 6 Maryland vs. No. 11 Belmont (+3.5)
The Terps have a great big man in Bruno Fernando, but lost to some mediocre Big Ten teams in their slump down the stretch. Belmont shot 52 percent from the field Tuesday against a good Temple defense, and has the scoring touch to be the next First Four winner to reach the second round. Pick: Belmont
No. 1 Gonzaga vs. No. 16 Fairleigh Dickinson (+26.5)
Notice how FDU played slow-down ball to take control in the First Four against Prairie View? That's just how St. Mary's pulled the up-- oh, who are we kidding. FDU has two great guards in Darnell Edge and Jahlil Jenkins, but no way to match the size Gonzaga presents inside. That spread is a bit too large to be comfortable with, though. Pick: FDU
Friday's Games
No. 7 Cincinnati (-3.5) vs. No. 10 Iowa
American tournament champs Cincinnati will have the best player on the floor in guard Jarron Cumberland, a defense that controls tempo, and the crowd given they'll be playing in Columbus, just 100 miles from home. Pick: Cincinnati
No. 8 Ole Miss vs. No. 9 Oklahoma (+2)
The Rebels have lost five of seven. The Sooners went 7-11 in league play. But somebody has to win this clash of teams that should be in the NIT. Take Oklahoma, which has quality wins over Wofford, Florida and Kansas. Pick: Oklahoma
---
No. 3 Texas Tech vs. No. 14 Northern Kentucky (+14)
Texas Tech's share of the Big 12 title was built on great defense and a 17-1 record at home. In the Norse they get a fearless opponent used to NCAA play with multiple scoring options, something not always seen in a mid-major. Pick: Northern Kentucky
---
No. 4 Kansas State (-5.5) vs. No. 13 UC-Irvine
The Anteaters are solid defensively, have good size inside, and will be playing in their home state. But this is still very much the same Irvine team that went to Kansas State last season, and lost by 22. Pick: Kansas State
No. 2 Tennessee (-17.5) vs. No. 15 Colgate
The experienced Volunteers should have little trouble recovering from their no-show in the SEC tournament final, even against a Colgate team that's 23rd nationally in 3-point percentage. If Rick Barnes suffers another early exit, it will have to wait one more round. Pick: Tennessee
No. 1 Virginia (-23.5) vs. No. 16 Gardner-Webb
There's enormous pressure on Virginia after last year's first-round stunner against UMBC, magnified by a semifinal loss in the ACC tournament. Gardner-Webb, in the tournament for the first time, will have the Cavaliers' full attention. Pick: Virginia
---
No. 5 Wisconsin vs. No. 12 Oregon (+1)
The Pac-12 was rotten, making it ripe for No. 6 seed Oregon to win the tournament and steal the automatic bid. But the Ducks are hot, having won six straight, and play an ugly, plodding, defensive style that could frustrate the Badgers. Pick: Oregon
---
No. 8 Utah State (-2.5) vs. No. 9 Washington
In ranking the best teams from the West this season, the Aggies would slide in third behind Gonzaga and Nevada. Utah State has won 10 straight, features a tremendous scorer in Sam Merrill, and has a defense capable of clamping down on the Pac-12 regular season champs. Pick: Utah State
No. 3 Houston vs. No. 14 Georgia State (+11.5)
Ron Hunter has built a nice mid-major program at Georgia State, which has a capable scorer in D'Marcus Simonds and has stunned a No. 3 seed from Texas before (Baylor in 2015). Houston looked vulnerable down the stretch, despite receiving its highest seed since the days of Hakeem and Clyde. Pick: Georgia State
No. 5 Mississippi State vs. No. 12 Liberty (+6.5)
The Bulldogs shoot the 3 better than any team from the SEC, making them at a 37 percent clip. Liberty will counter with the nation's sixth-best defense, and a style that will slow the game to a crawl. The Flames may not have enough to win, but dictating tempo could give them a chance. Pick: Liberty
No. 1 Duke (-27) vs. No. 16 North Dakota State
The Bison limited turnovers and made free throws to rally in the final minutes and knock off North Carolina Central in the First Four. Now they get Zion Williamson and Co., and are no match for the skill and size Duke presents all over the court. Pick: Duke
---
No. 1 North Carolina (-24.5) vs. No. 16 Iona
The Gaels were blown out by Duke in the opening round of last year's tournament. Now they get a North Carolina team that's loaded with scorers, and more than capable of producing a similar result. Pick: North Carolina
---
No. 8 VCU (-1) vs. No. 9 Central Florida
VCU's upset loss in the A10 quarters came after top scorer Marcus Evans left with a knee bruise in the first half. Evans will return to for the NCAAs, and the Rams should spread the floor to neutralize UCF's 7-6 center Tacko Fall. Pick: VCU
No. 6 Iowa State (-5.5) vs. No. 11 Ohio State
Is Clark Kellogg secretly on the selection committee? The last major-conference team awarded an at-large bid, the Buckeyes went 8-12 in the Big Ten and got hammered time and time again. The Cyclones are hot after their run to the Big 12 tourney title, which culminated with a victory over Kansas. Pick: Iowa State
No. 4 Virginia Tech (-9.5) vs. No. 13 St. Louis
The Hokies have been managing injuries all season, but stayed competitive in the ACC and will get point guard Justin Robinson back for the NCAAs. That should be enough to dispatch the Billikens, surprise A10 tournament winners after entering as the No. 6 seed. Pick: Virginia Tech
No. 6 Buffalo (-5) vs No. 11 Arizona State
The Sun Devils hardly looked like a tournament team in their sloppy First Four victory over Arizona State. They advance to face a skilled Buffalo squad with three double-digit scorers and playing in the NCAAs for the fourth time in five seasons. Pick: Buffalo
About the Author

Veteran sports journalist David Caraviello has covered college football, college basketball, motorsports and golf, covering all three US golf majors, the Daytona 500 and SEC football.